Many financially savvy parents think that life insurance for children is not a good idea. In many cases, parents ignore the idea. Emotionally as well as financially, they believe that it is not a wise decision. There are however a few arguments in favor of buying life insurance for kids. It is not entirely a vague idea.
In many cases, parents are not able to cope with the loss of their child. The life insurance for kids can certainly help in that situation. We will today go into the reasons why you should consider getting life insurance for your kids.
1. Financial relief during bereavement
Most of the parents are inconsolable after the loss of their kid. They are not able to get on with their life. Parents often suffer from depression as well as anxiety on the loss of their kids. In such a case, looking after their livelihood can be a pretty tricky task. At the same point in time, you cannot ignore your job or your business for a longer time. It will make your finances dwindle. Life insurance can come to your rescue during that time.
The sum of money which you get through life insurance can help you pull through that difficult time. It can help you recover financially as well as emotionally. When you are already suffering from the loss of a loved one, financial pressures can push you faster towards depression. When you get the life insurance compensation, it can help you reduce the financial stress in that difficult time.
2. Value of the policy
Most of the parents think that the insurance policy will be unused during the tenure. As a result, they believe that the policy is not necessary. The truth is that, even if the insurance policy goes unused during the period, you can easily borrow against it. The cash value of the probe policy will keep on increasing gradually. You can borrow against the policy at a lower interest rate. There are many purposes for which you can borrow against the policy like:
Automobile financing
Wedding planning
Collateral for loans
Loans for college and tuition expenses
The best thing is that since you are using the policy as collateral for your loan, the interest rate will be on the lower side. As a result, the monthly payments will be on the affordable side.
3. Ageless diseases
Many children start to suffer from obesity, diabetes. These diseases have become ageless. Thus, there are health risks to children, which were not primarily present earlier. It is for this reason that you can get the insurance policy for your kids. The best benefit of the life insurance policy for kids is that you can continue that policy. Irrespective of the diseases which children suffer from, you can renew the policy. The renewal of the insurance policy for the lifetime is possible. As a result, once you get life insurance coverage for your child, you can continue the policy.
In case, the policyholder suffers from any disease before taking the insurance policy, most of the companies will reject their application. The problem is that then it is tough to gain a traditional life insurance policy. Ty Stewart, founder of simplelifeinsure.com, explains that for those with chronic health issues there are many options for life insurance without requiring a medical exam for approval. On the other hand, once you get the policy of your child at a young age, it can be renewed irrespective of the health conditions. Adequate coverage can be provided to your child for their lifetime with proper renewal.
4. Guaranteed insurance
Many policies for children have coverage till a pretty old age like 60 or 70. As long as you can honor the premiums throughout the tenure of the insurance policy, it is easy to prolong the life insurance policy. You can additionally buy a value increasing life insurance policy at a later stage.
The advantage is that since you already have a long-standing policy for your child, it is easy to get the extended policy. The scrutiny is on the lower side. The chances of getting an extended life insurance policy are on the higher side. The facility to buy an extended life insurance policy, however, is up to a limited age. You have to find out about this age limit in advance. Thus, guaranteed insurance and extended policies are one of the main advantages of life insurance for kids.
5. Lock-in rates
Many life insurance policies for kids come with locking rates. You will review the policy at the same valuation. Irrespective of the inflation or the duration of the policy, it will renew at the same rate. The locking rates will allow you to reduce the insurance premiums. When you check the premium and the type of coverage provided after 5 to 10 years, you will find that you are getting a much better deal.
There are ways in which you can get the best lock-in rates. One of the best choices is to compare the insurance quotes before opting for the child life insurance policy. You can easily compare these quotes online. You have to realize that instead of just comparing the premium which you will pay, it is essential to compare the type of coverage provided. The quotes which you get will contain all of this information.
6. Handling bereavement expenses
While this is an emotional issue for many, but it is a realistic one as well. The cost of funerals is going up significantly. It has risen to such a value that without insurance, your finances can easily dwindle in the cases of the sudden death of a loved one. There are chances that the child might require extended medical care. When you look at all of these expenses, it can put you into debt quickly. The problem is that such expenses, at a time when you're already emotionally stressed can wreak havoc on your finances.
In the case of loss of a child, the life insurance policy compensation can help you handle the funeral expenses and the pending medical bills. While nobody plans to opt for the policy keeping these in mind, but they can help you get out of a sticky financial situation. Thus, to keep you from getting into debt, the life insurance policy for a kid is a practical idea.
7. Having a safety net
Many parents are immaculate planners. They plan to have a safety net in every tough situation. If you're one of them, buying life insurance for your kids makes perfect sense. The life insurance policy for kids can help you have a safety net to deal with certain expenses which you incur after the death of your child. The safety net can help you move on in life at a faster pace.
Thus, ignoring the life insurance policy for kids thinking it as something unnecessary is not a good idea. While emotionally, it can be a difficult thing to consider, but practically you should analyze the situation before taking a call. It can help you as well as your child throughout life. Instead of thinking emotionally, it is a good idea to think rationally before making a decision.
Our Pick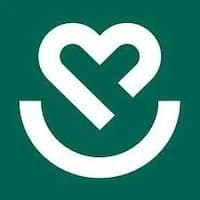 Bestow: Get a Free Quote
Who doesn't want to be a millionaire? While we don't all have trust funds waiting for us, there is still a way to provide protection for your loved ones with up to $1 million in term life insurance. You don't have to have money in your pockets to get a free quote from Bestow.
Get Started Now
Bestow Review