The trick to finding places to sell your shoes is to put yourself in your customer's shoes. I know, that such a cliché phrase, but you need to forecast the type of people you are selling to specifically. Young, newlywed mothers? Teenage male athletes?
Although you can sell basically anything online, shoes are one of the most versatile things to sell. You can sell on a seasonal basis if you clean your closet or go through a pile of shoes that no longer want. Or you can do it to make extra money by buying shoes to resell them for a profit. To get a bargain, you have to jump on designer offers or vintage shoes. In any event, if you have shoes for sale then you want top dollar for them.
This list below are some great places to start selling shoes for cash, but the more specific you get, the more success you will have.
Where to Sell Shoes Online for Cash
You may know about the popular selling apps on the App Store and Google Play Store, what about ways to sell shoes online? Take a look at the list below and choose the best method for you to sell shoes online for cash.
1. Flyp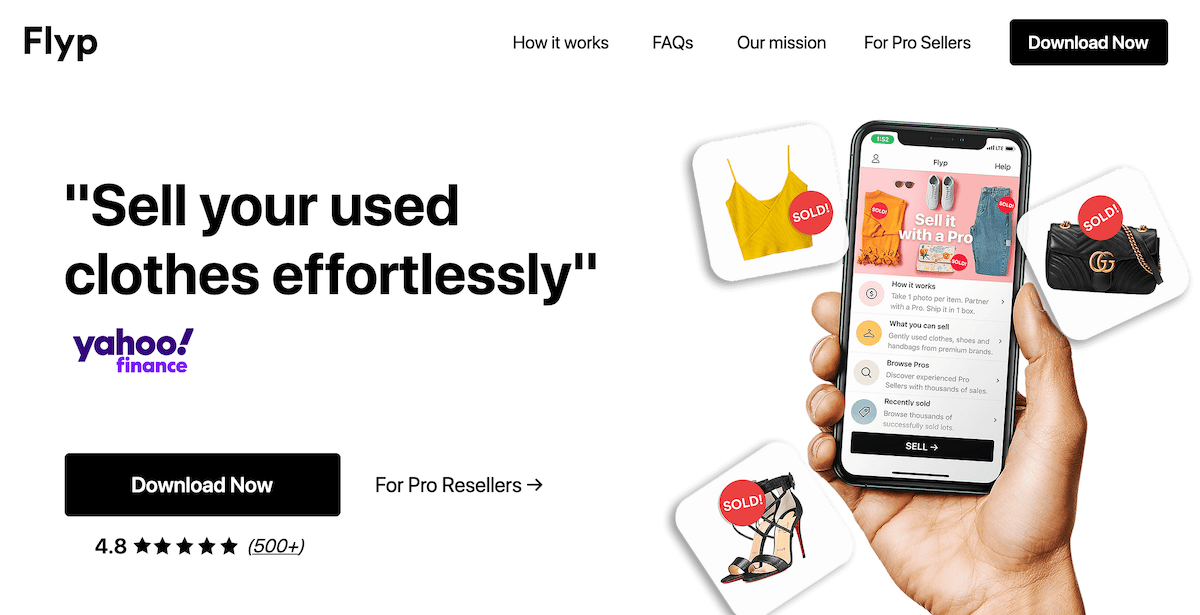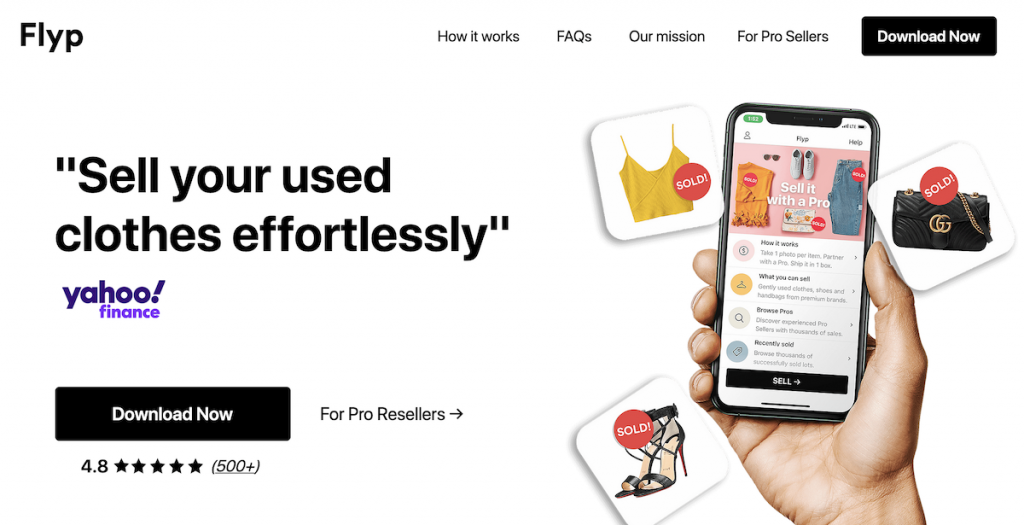 Got a bunch of shoes you want to sell? Flyp connects you to a network of independent Pro Sellers who will sell your shoes and clothes for you. Pros handle pricing, listing, negotiating with buyers, packing and shipping each item for you. Here's how it works:
Take photos of your clothes, shoes, and handbags to create a "Lot"
Get matched with a Pro Seller and review their price estimates and commission.
Partner with your Pro and send them your lot using Flyp's shipping label. You're always covered by the Flyp Protection Policy
Your Pro will receive your items and do all the selling work for you. You will get paid as soon as your Pro receives the funds for each individual sale.
You will get paid as soon as your Pro receives the funds for each individual sale. It may take up to 30 days for the funds to be ready after the item is sold (this is due to varying shipping times, buyer confirmation periods, and payment processing times).
Once the payment is ready, your Pro will pay you directly in the app. Your profit will be added to your balance in the "Payments" tab. You can easily withdraw your balance by securely connecting your bank account in the app.
2. The RealReal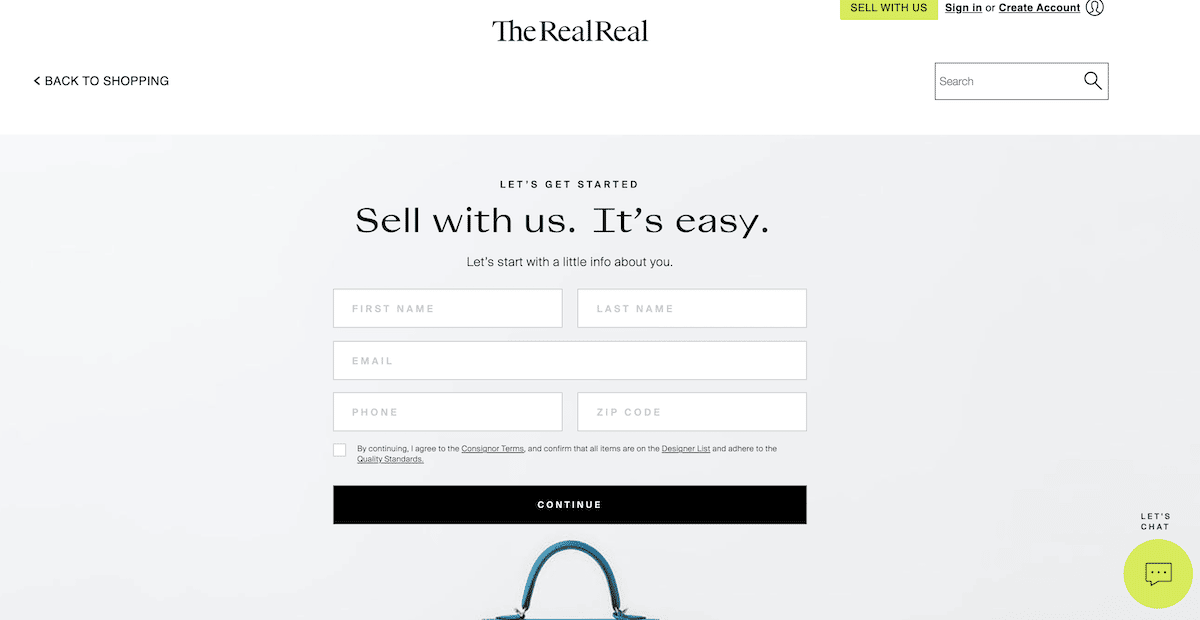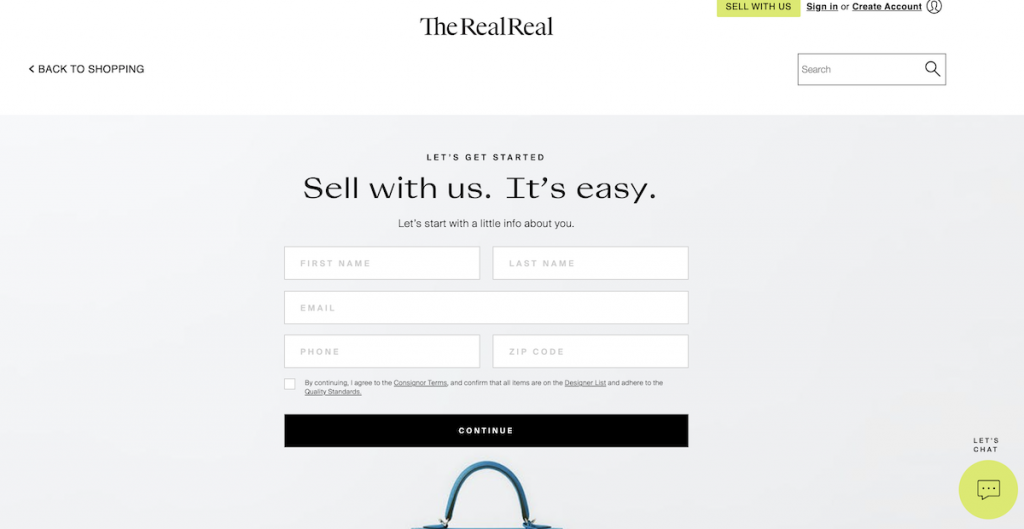 Do you want to sell out your designer shoes and high-end clothes? Looking for a reliable platform? The RealReal has got you covered. It is one of the best and top-rated consignment stores that operate online.
It's quick, easy, and fun to sell just about anything online with The RealReal. They'll even get you a pre-paid postage to ship your items to send them your stuff to sell. You can also get an in-home service that'll come to your residence and pick up the used shoes.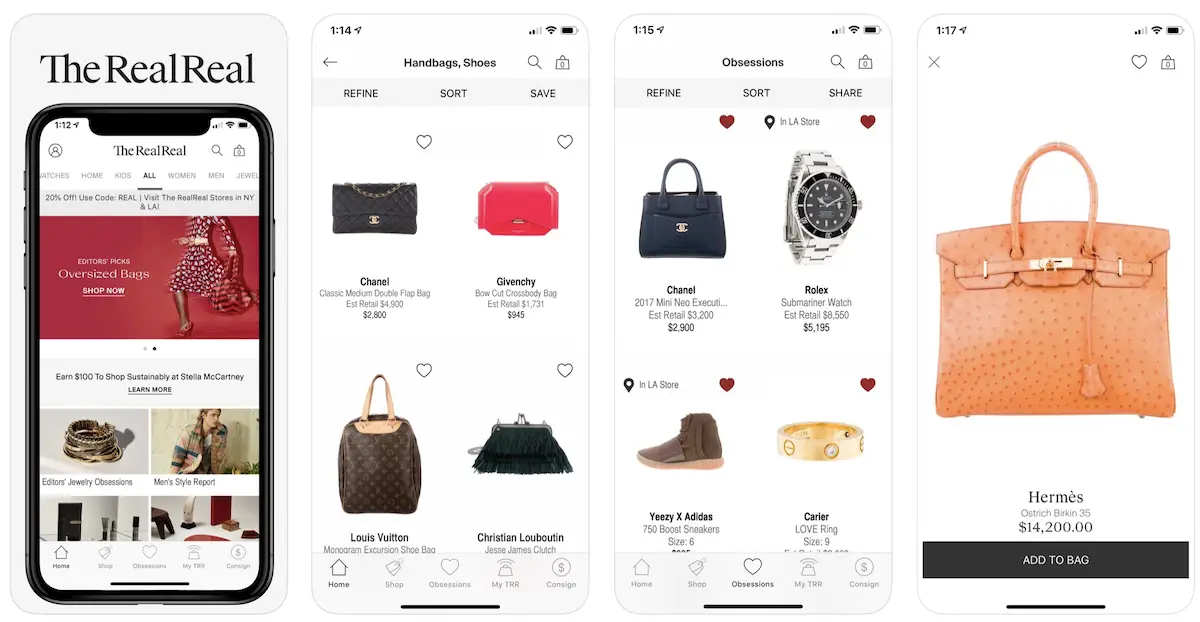 3. thredUP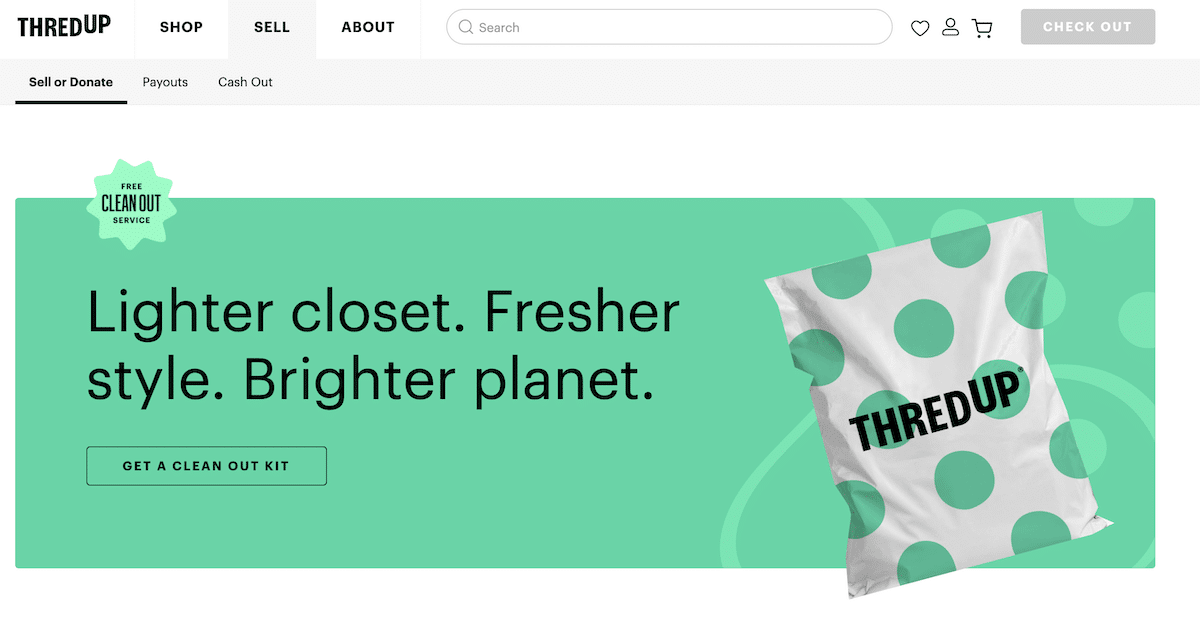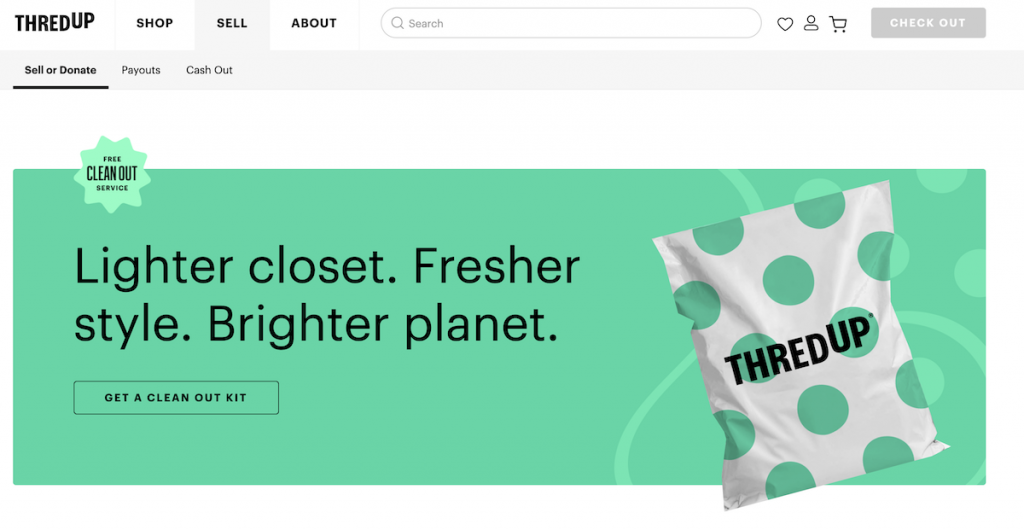 thredUP is among the most popular thrift shops for selling shoes and anything else in your closet. You might have already heard about it as it proudly stands as the largest consignment store in the world that sells a vast variety of apparel for ladies and kids.
You can also chuck out a bunch of your old shoes on here. There is a section named 'Clean out' on the top of the site. In this section, you can order a Clean Out Kit for yourself. This kit features three options.
These three include:
$16 Expedited Bag. You will be paid by thredUP for the stuff that they choose to accept but remember that they will cut 16% of what you earn. Besides, the remaining stuff is processed within seven days.
Free Standard Bag. Using this option, you can send your stuff to thredUP. They will pay you a fair amount for the things that they take, and the rest will be sent back. Remember that the processing can take as long as three weeks.
Free Donation Bag. Using this option, you can ship all your used stuff that you don't need. From your bag, the thredUP can send some stuff to charity as well.
For those who want to know the worth of their items before sending them, the site also offers a payout estimator.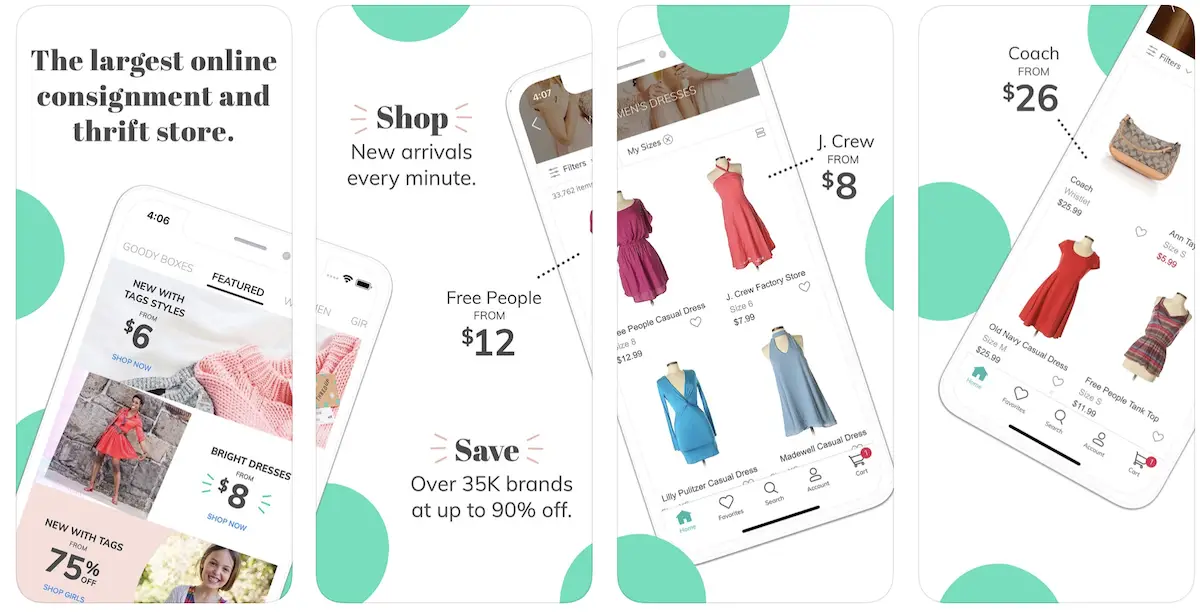 4. Poshmark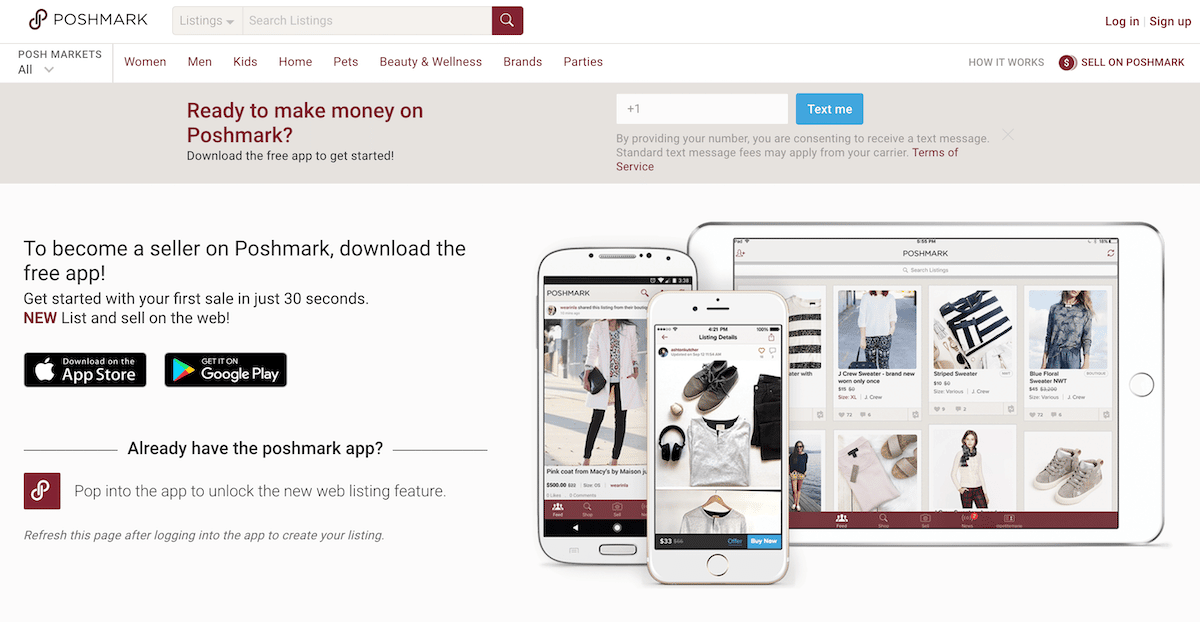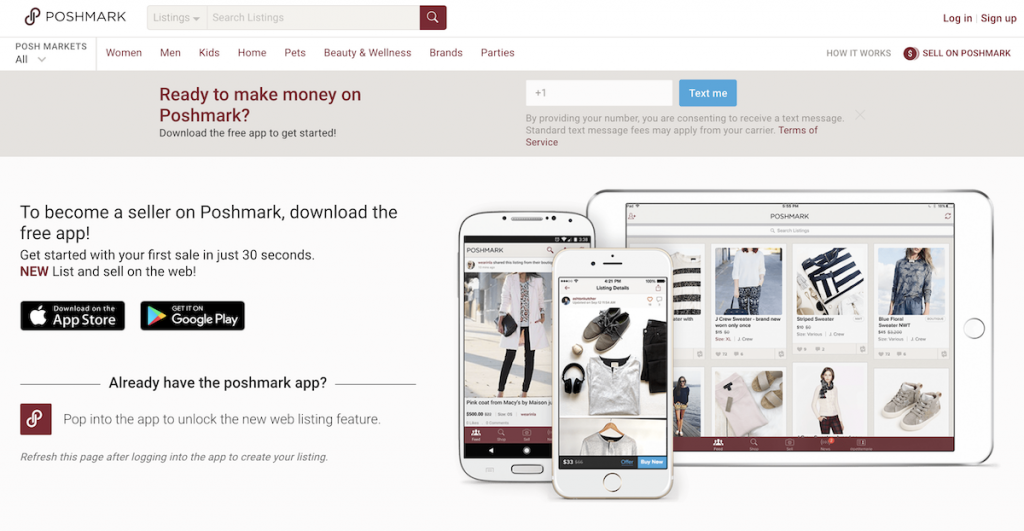 Poshmark is a fun and simple way to buy and sell luxury fashion shoes. It is among the one of the most popular selling apps available now. Poshmark is available on iOS, Android Phones, and desktop as well.
You can easily use Poshmark to sell or buy designer clothing or shoes. The buying and selling are made hassle-free, and you will find Postmark very simple to use. Besides, there is a feature of filters you can use to navigate through clothes, shoes, and other fully customizable options to buy and sell shoes which makes buying and selling easy.
Selling on Poshmark is straightforward, you can just capture the picture of your shoes and post it using the app. A flat fee is charged on every listing. For all the sales you make on Poshmark, sales under $15, Poshmark takes a flat commission of $2.95. You keep the rest. For sales of $15 or more, you keep 80% of your sale and Poshmark's commission is 20%. Once an item sells, print out a pre-paid shipping label they provide you and ship it.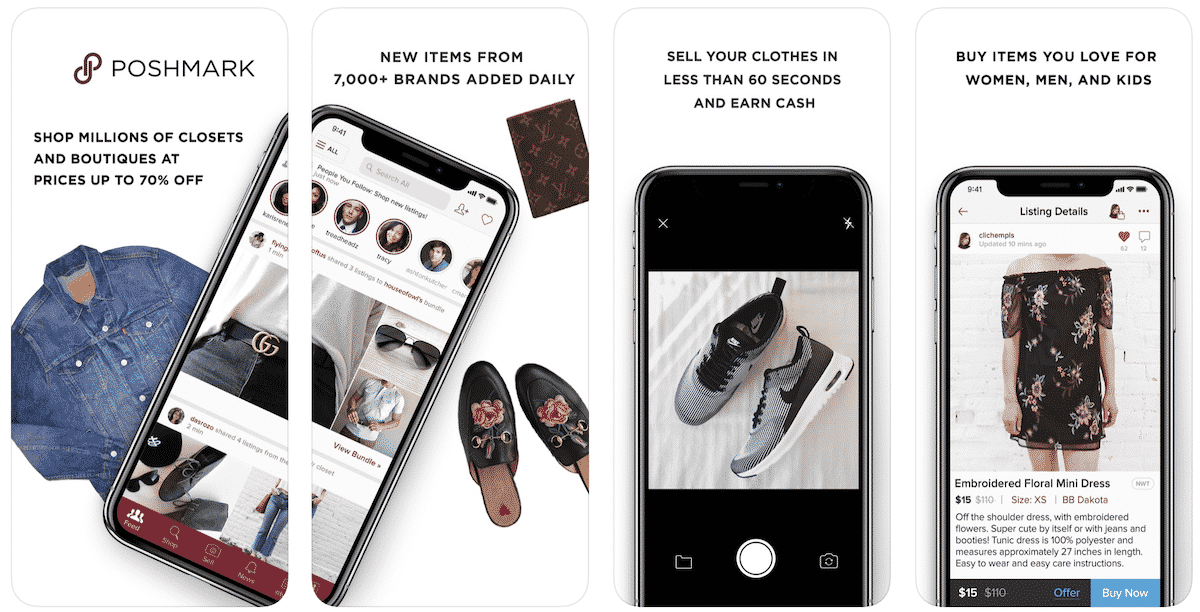 5. Mercari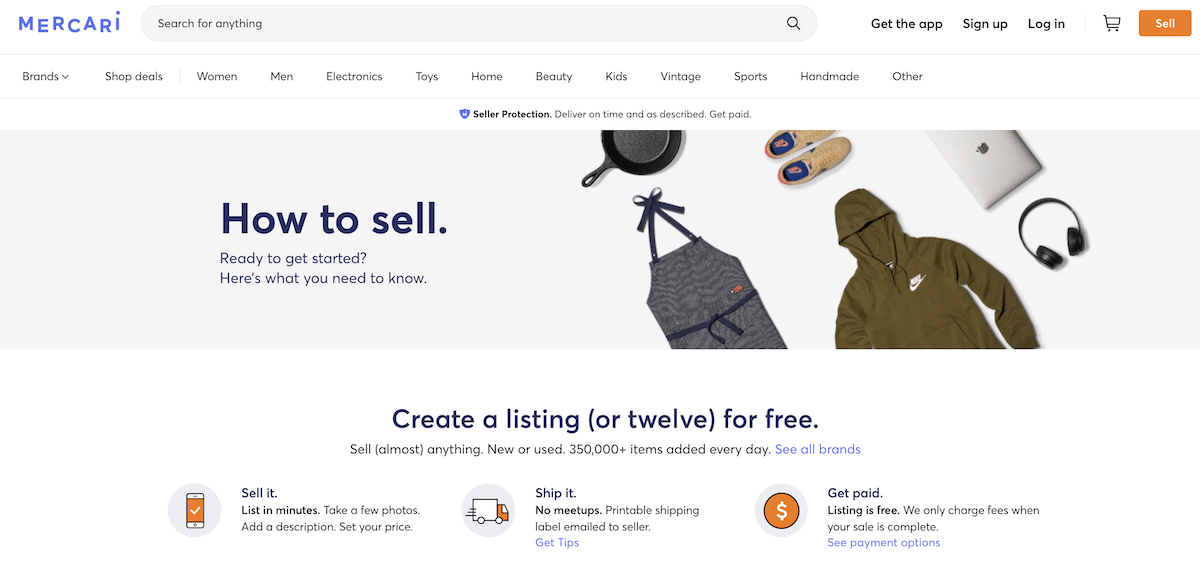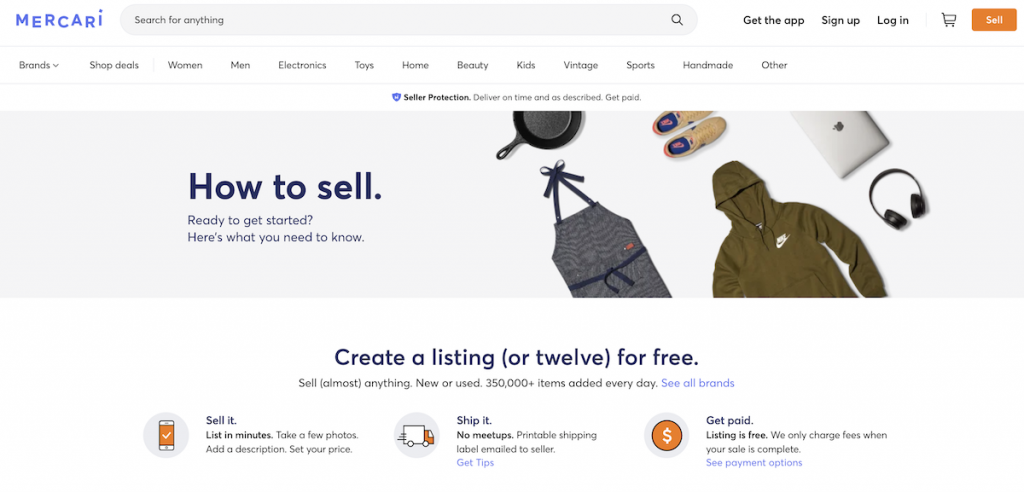 Not using your old shoes? Sell it, ship it, and get paid for your shoes on Mercari. Mercari is another fast and easy way to sell or buy almost anything. From fashion to toys, sporting goods to electronics, jewelry to shoes – all the brands you know and love.
It's a snap – list your item in minutes. Got something you don't use, never used or simply outgrew? Sell it on Mercari.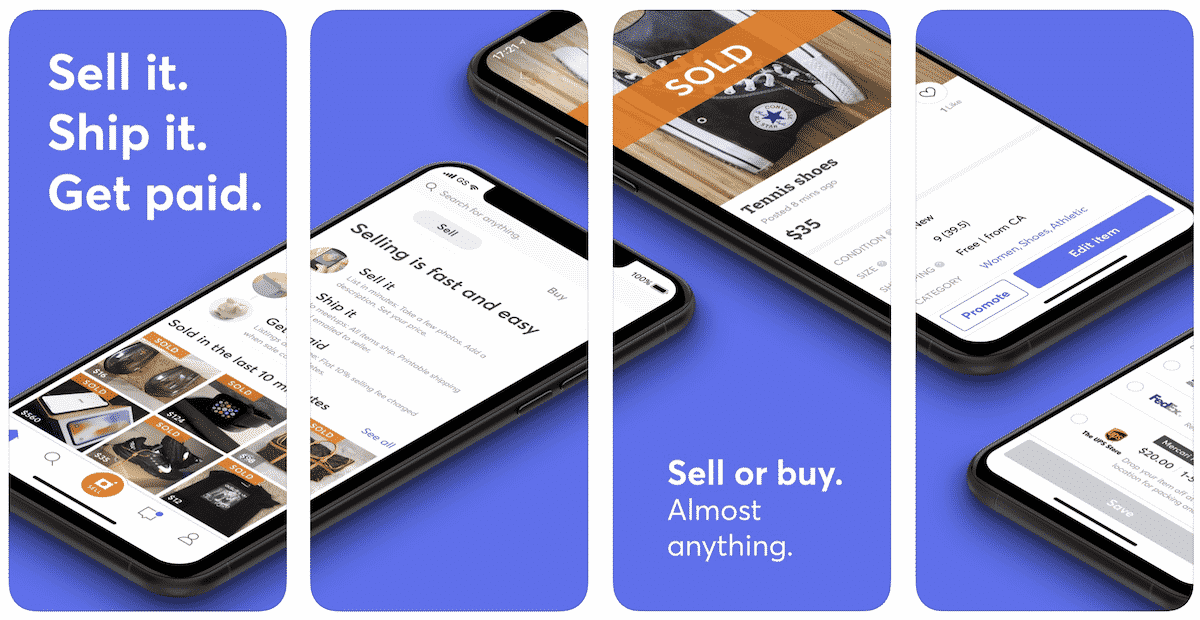 6. eBay


eBay is great for buying and selling shoes to buyers across the world. It's simple to post your shoes for sale, along with your details, and have the buyer pick up the item or you can ship it to them. eBay is a renowned name all over the world and a wonderful option if you want to sell anything, not just shoes.
The platform allows you easy access to a huge number of buyers and sellers across the globe. When you sign up for a selling account on eBay, it will enable you to make 50 product listings for free. Also, for every item you sell here, eBay takes only 10 percent of the final sale price. It's a quick way to sell just about anything.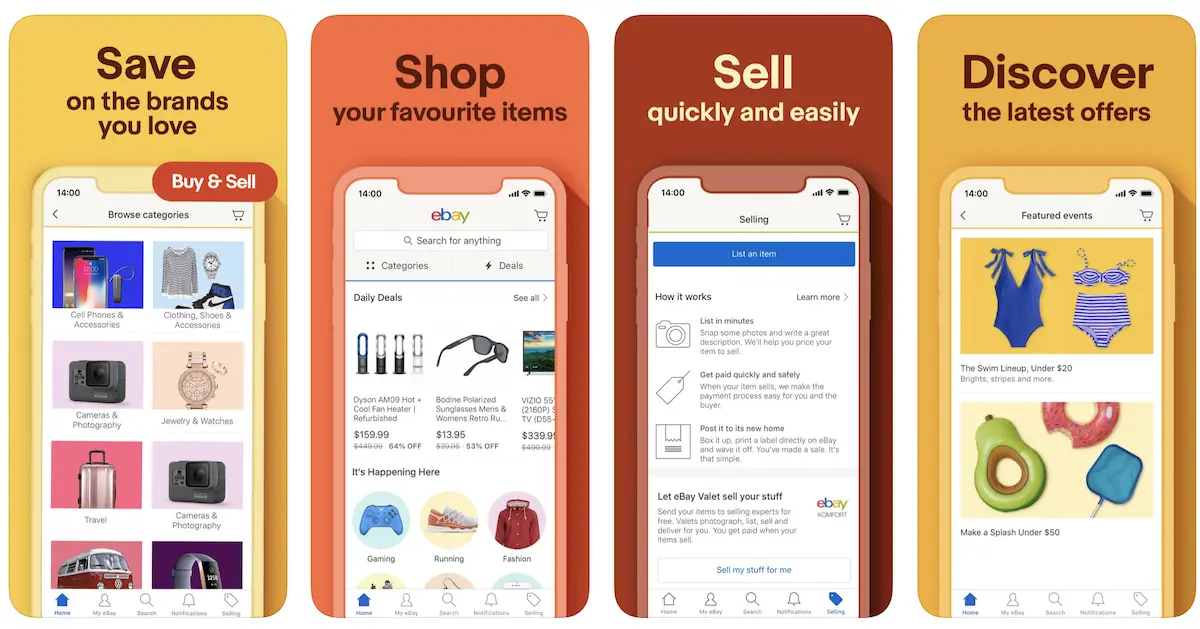 7. ReFashioner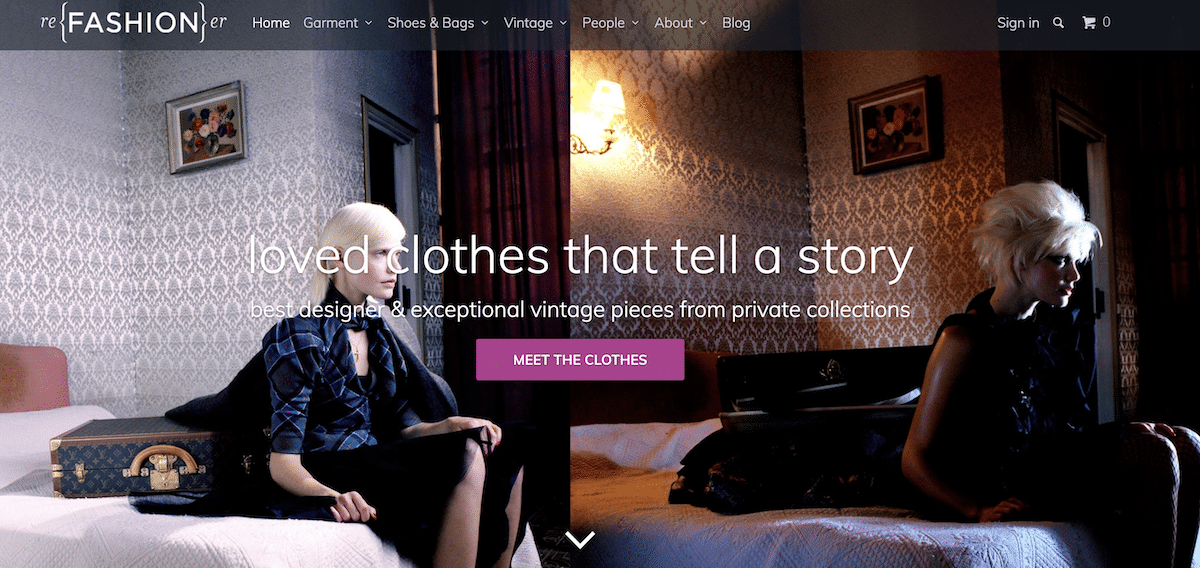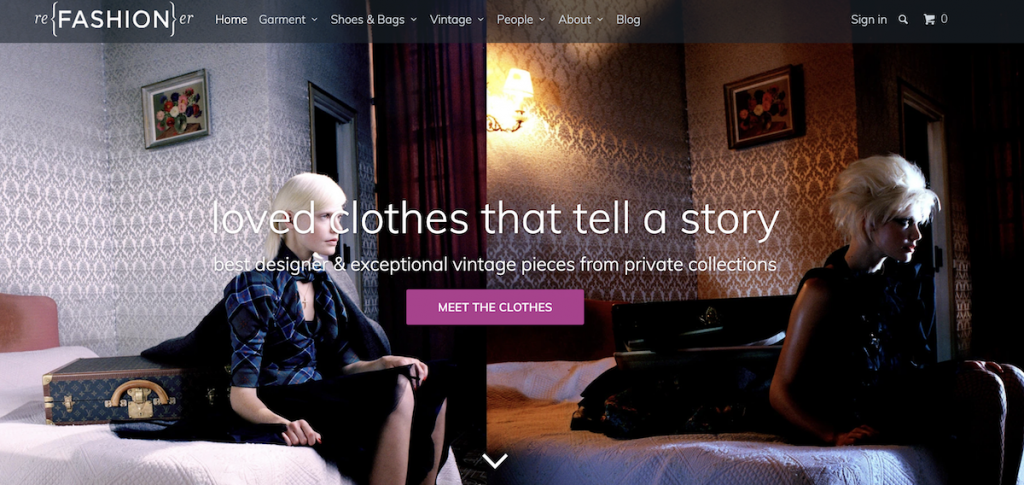 ReFashioner is all about vintage clothing. You can buy, sell or exchange vintage pieces of clothing and shoes here.
ReFashioner even has categories for several decades dating back to the early 1900s.
Perhaps you can even sell some of your grandparents' vintage shoes, clothing, and accessories to make money online.
8. Instagram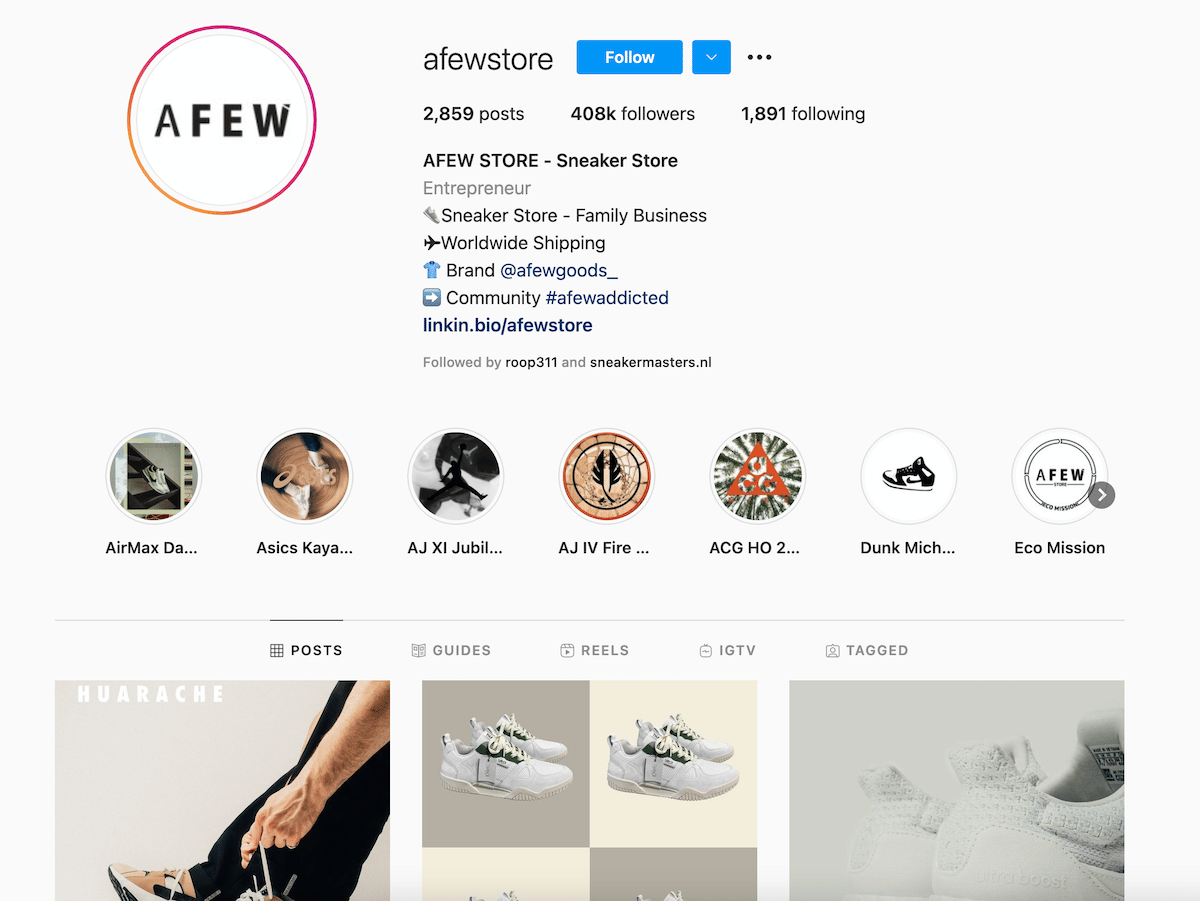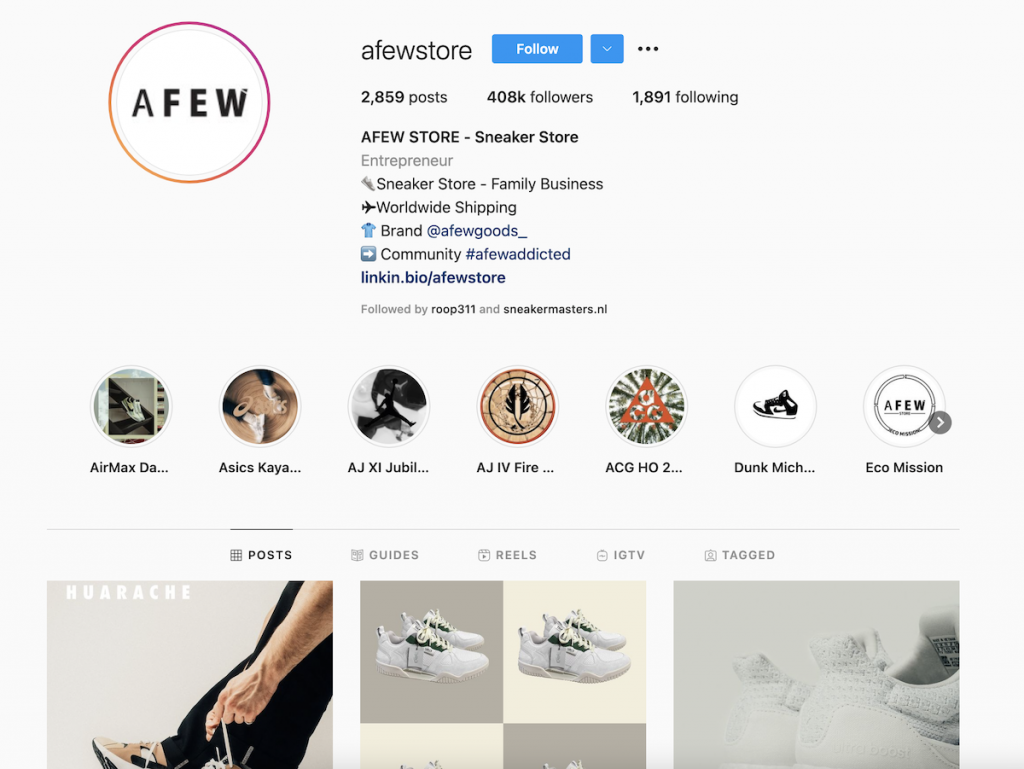 Starting an Instagram store is another excellent way to take control of selling your shoes from your closet.
With no fees or a third party to deal with, you can be entirely in control of what you list, how long it stays active, and how you handle shipping and returns.
Most people buying on Instagram are comfortable using PayPal, so be sure you have that account set up as well as an easy way people can get in touch with you.
This is perfect for the social media guru who wants another way to monetize their closet by selling shoes for cash.
Sell Your Shoes on Selling Apps
A few taps on your smartphone you'll be able to list your shoes for sale to buyers near you, that'll likely give you cash if your shoes are in good condition.
9. Facebook Marketplace
Like these other ways to sell shoes near you, you can list your items on Facebook. Just take a picture of what you're selling and include a short description. The best part about using Facebook to sell your items is that there are no fees and you're getting straight cash.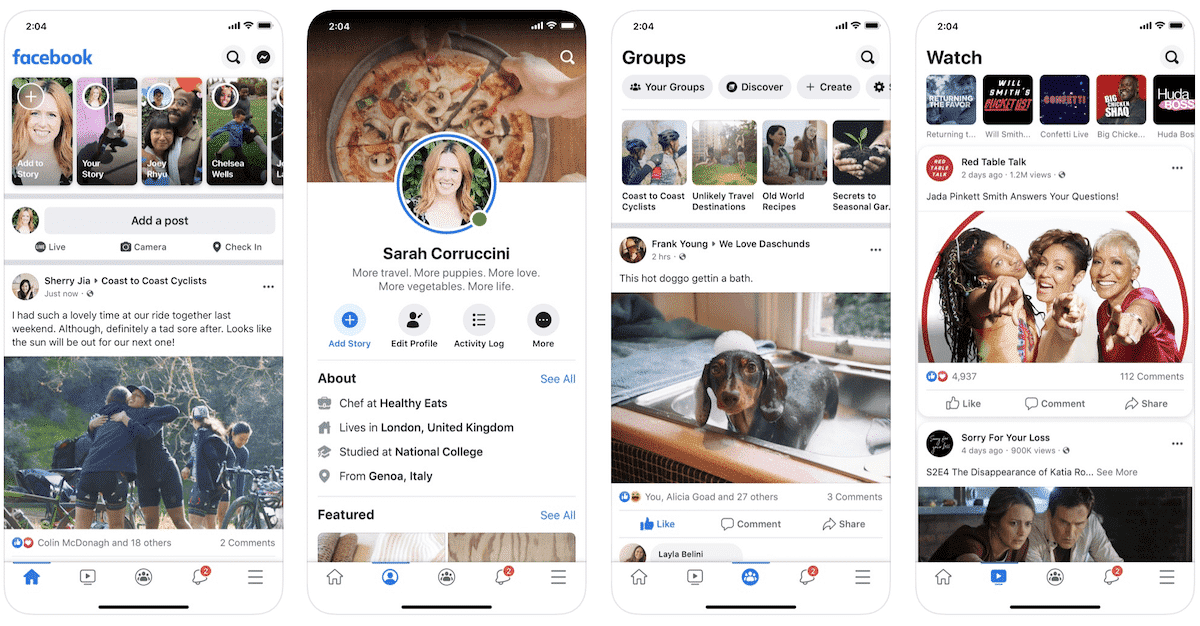 10. Wallapop
Wallapop allows you to sell just about anything on this buying and selling app. It also gives you the option to pay for your listings if you want to prominently feature it and get more visibility.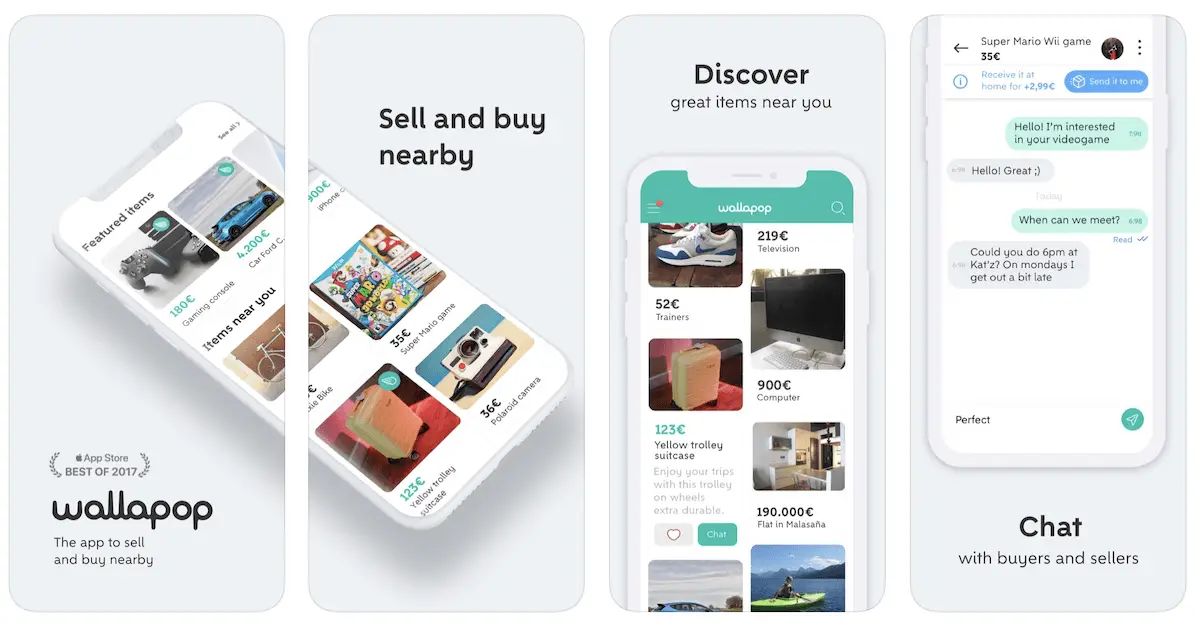 11. Social Sell
Social Sell (iOS only) allows you to sell almost anything on this sell locally app as well. It has great chat features and in-app payment options. However, it is $1.99 on the app store so you may be better off with the other free selling apps in this article.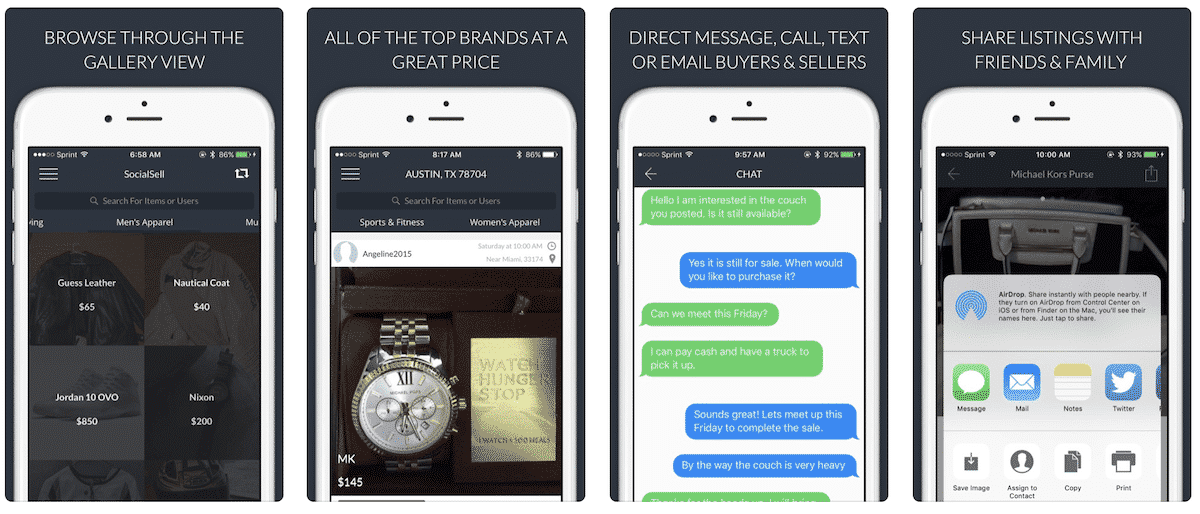 SocialSell app for iOS
SocialSell app is not available for Android
12. Tradyo
Tradyo app allows you to sell individual items like shoes locally in your neighborhood. Items are listed by pin code, and the buyer contacts you via the chat feature in the app.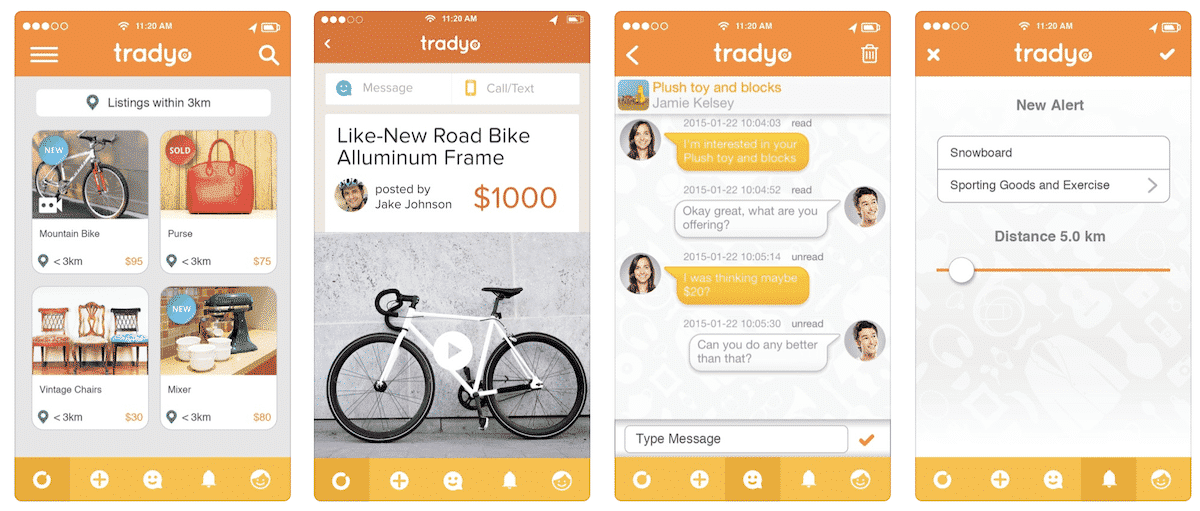 Tradyo app for iOS
Tradyo app is not available for Android
13. Craigslist
You can also sell your shoes near you by using Craigslist. By listing your used stuff on sites like Craigslist you'll have prospective buyers from all over your region or city. It can be a great way to find a motivated buyer near you to take your used items off your hands.
It's simple to use, but you'll need to sign up for a Craigslist account, snap some photos of your shoes for sale along with the item's details, and have the buyer pick up them up after they agree to buy them. Craigslist is one of the best sites to use to learn how to flip money fast.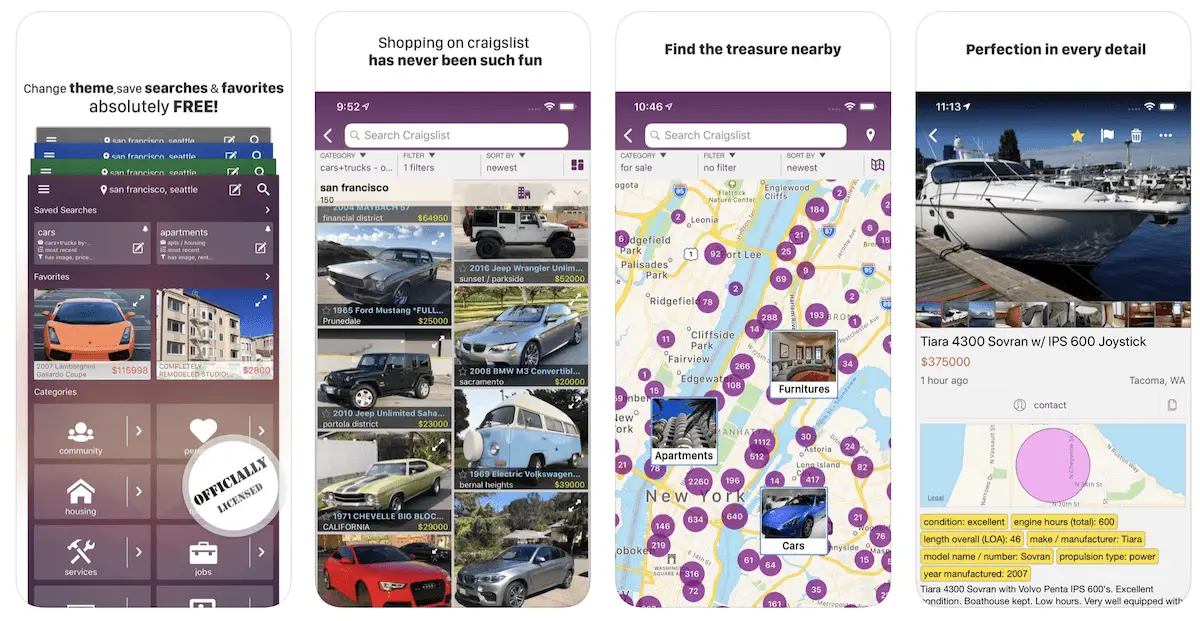 14. Letgo App
Letgo is also a great selling app if you are looking to sell your shoes in a snap. All transactions happen on the app, and listings are populated by zip code, which makes it easier especially for rural buyers and sellers.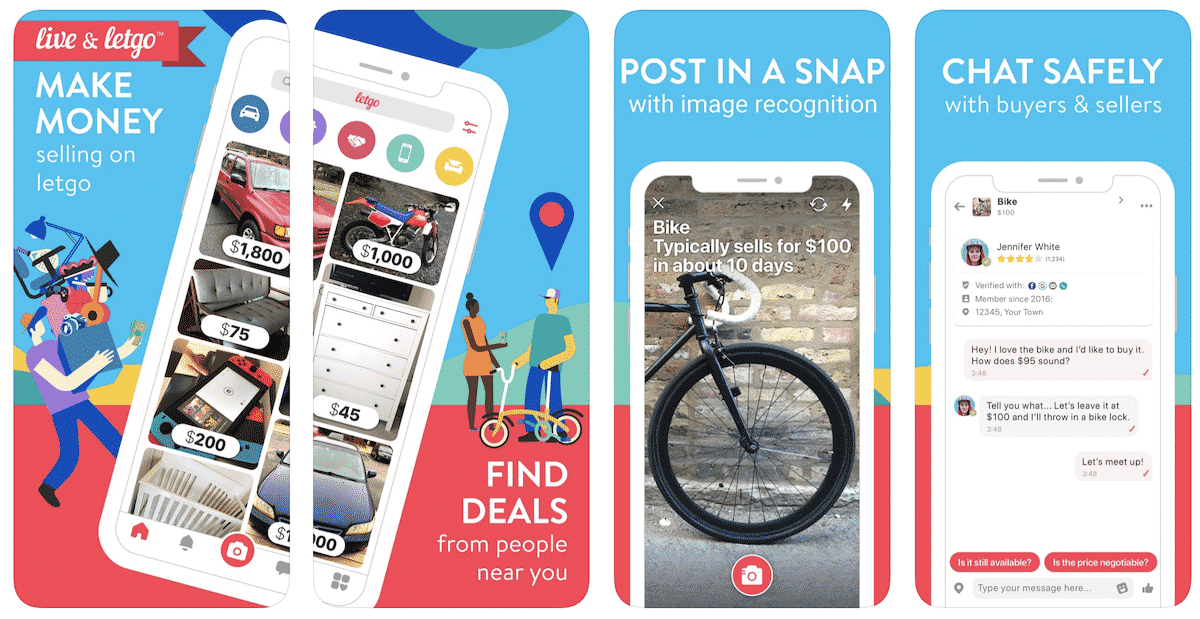 15. OfferUp App
OfferUp is one of the most popular selling apps which is great for repeat sellers. It rewards repeat sellers if they provide great customer experiences and if they get good feedback from the buyer. This app lets you check out product listings, chat with the seller, and make them counter offers as well.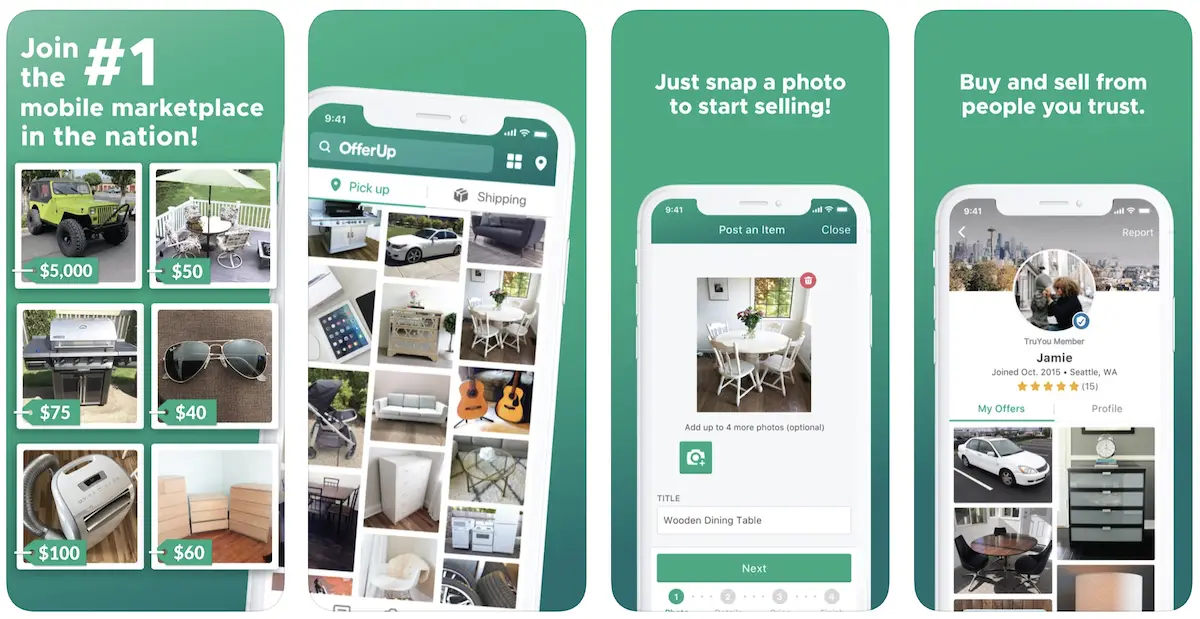 16. VarageSale
VarageSale is a selling app and has a cool name which plays on "Garage Sale" with the V standing for verification. VarageSale verifies the identity of both the seller and the buyer using Facebook to make sure that they are real people. This app also makes it very easy for you to post your listing to your social media page, increasing its visibility.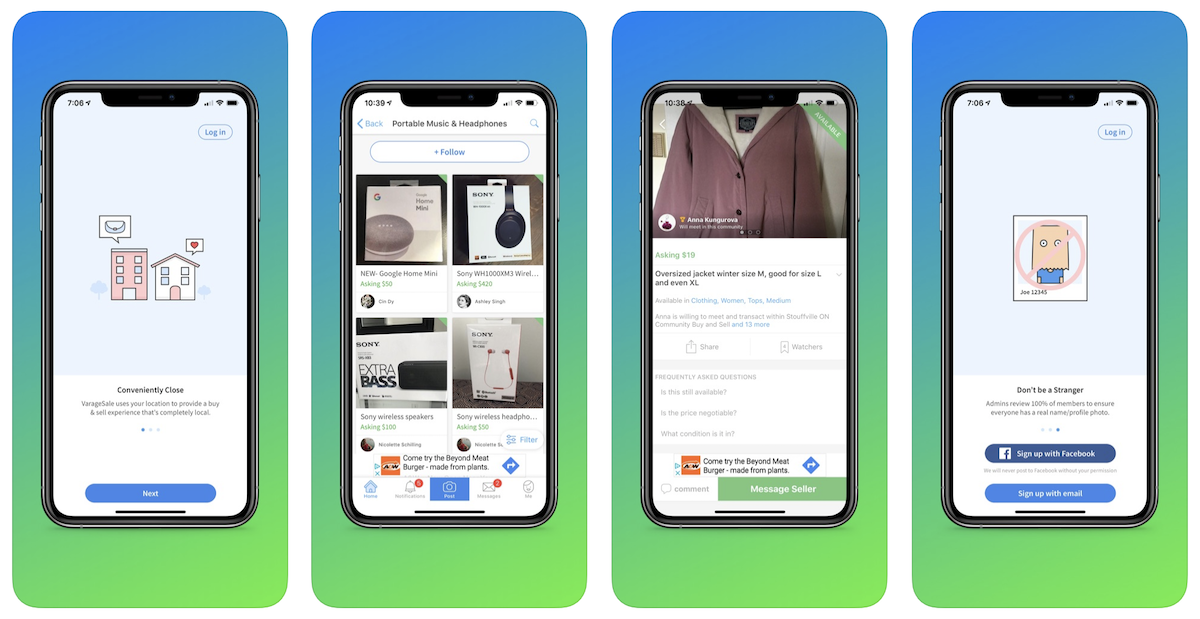 Where to Sell Shoes for Cash Near You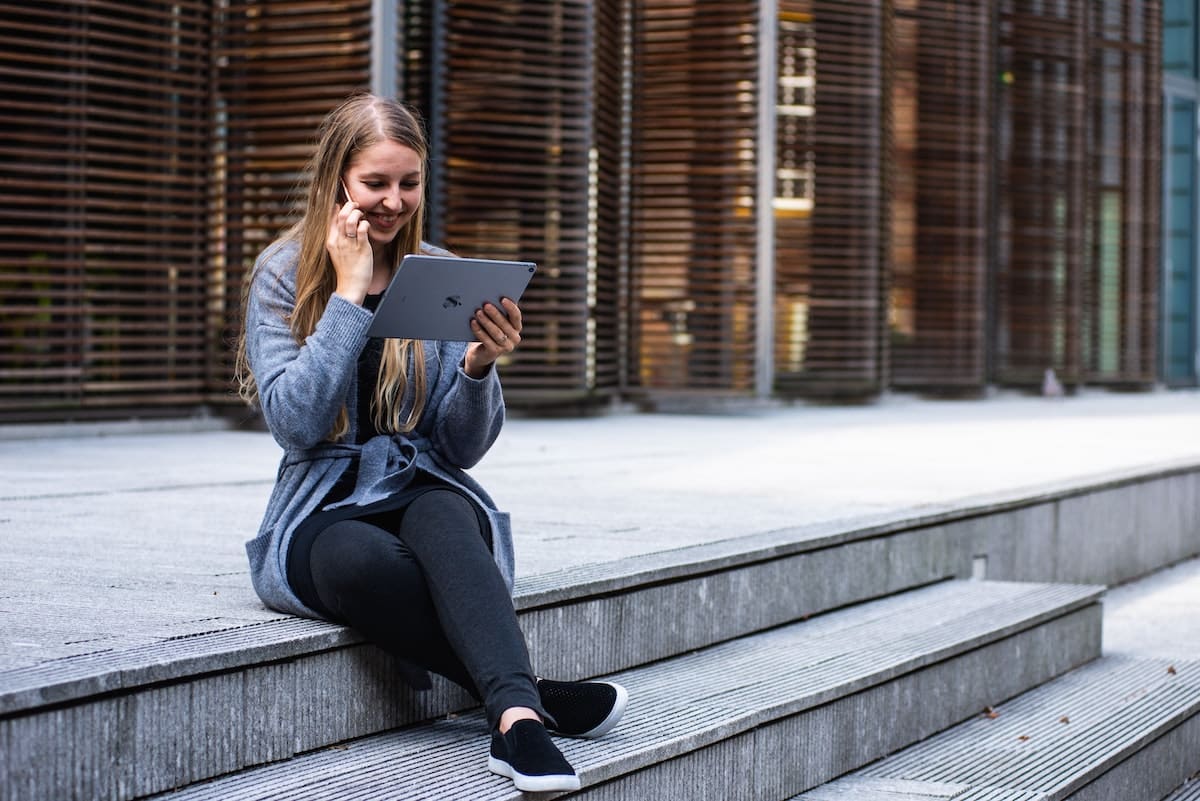 You can just google the 'resale shops near me', and a list will appear with some popular shops that are located in the US. For selling your slightly used items at any of the consignment stores, the following are a few things to remember.
You must be older than 18 years.
You should keep your driving license or ID with you.
Bring only the best of your items that are in good condition and can be used in the season.
Make sure you go there on a day other than weekends as these stores are often too crowded on Saturdays and Sundays.
Following is the list of some top-rated consignment shops to sell your shoes. Some have only one store while others have multiple locations within the US.
17. Plato's Closet
At Plato's Closet, they buy and sell gently used clothing for teens and twenty-something guys and girls. They are a used clothing store offers a huge selection of current styles, shoes, handbags, and accessories. … Whether you're looking for an outfit to lounge around or hang out with your friends, they have the fashion you want.
18. Buffalo Exchange
Buffalo Exchange has 49 stores in 17 states across the US and is headquartered in Tucson, Arizona where Kerstin Block opened her first store in 1974. You can buy, sell, or trade your shoes and accessories at Buffalo Exchange for cash or trade on the spot. You can shop for men's and women's clothing.
19. WasteLand
Drop by any Wasteland store with shoes, shoes, and accessories. They buy from 12-6 daily, seven days a week, yes weekends too!
You can expect an average wait time of approximately 5-20 minutes. Since they're all about quality, please ensure your shoes are clean and in new or almost new condition.
20. Beacon's Closet
Beacon's Closet buys, sells, and trades, vintage and modern clothing, 7 days, on a walk-in in basis.
They offer the highest percentages in New York.
21. Crossroads Trading
At Crossroads Trading you can sell your shoes at one of their stores near you, or by mail. Whether you call it recycled, resale, vintage, consignment or thrift, they call it fashion.
Tips for Selling Your Used Shoes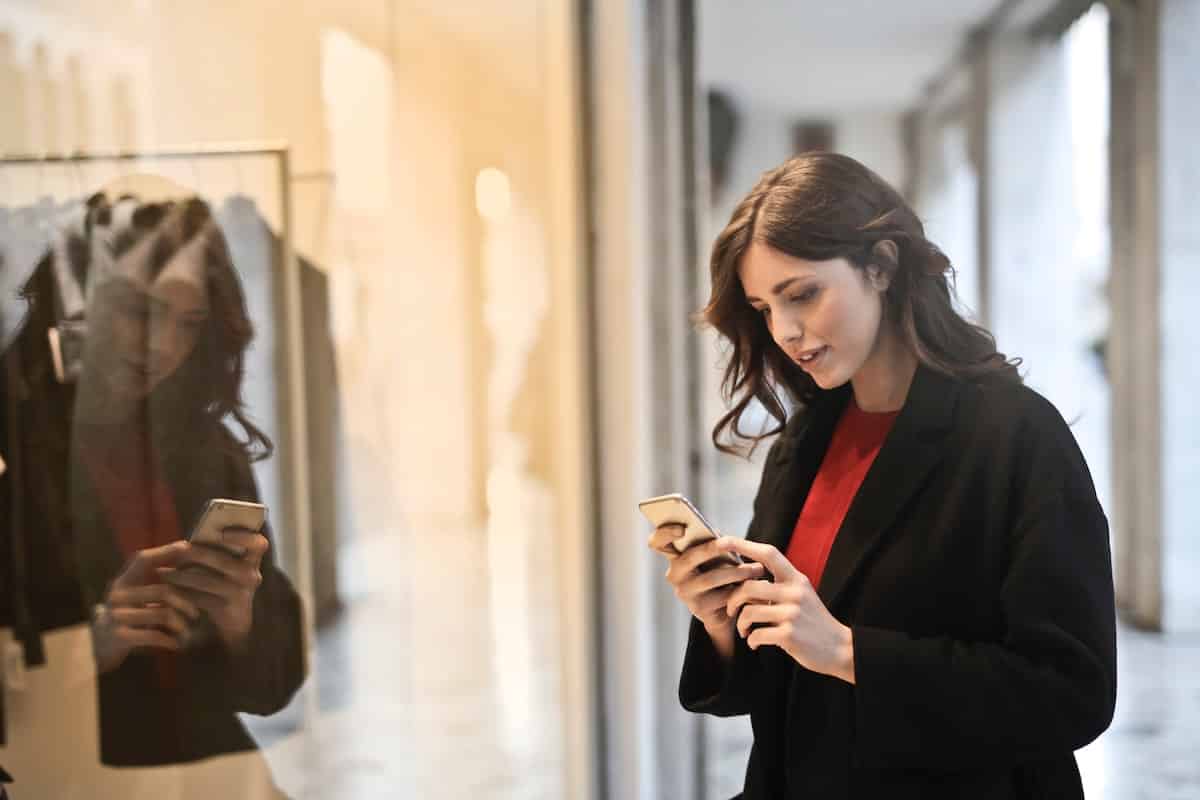 If you're in a tight financial spot and need money quickly then the apps above will help. But, before trying the selling apps listed here to sell your stuff locally (and online) you should follow a few simple tricks to get the best bang for your buck. Follow these tips to sell your items successfully on these best apps to sell stuff:
1. Be Honest
I am always upfront about the condition of each item I am selling and honest about each product or item I've listed.
2. Use Google Voice
I used Google Voice phone number in all my Craigslist posts/selling apps, which makes potential customers feel more at ease knowing they can contact me. I don't like disclosing my personal cell phone number or have someone calling my real phone number 3 months after I sold them an item.
3. Create a Craigslist Email Address
Having a selling app or Craigslist-only email address keeps all your selling activity separated from day-to-day life.
4. Be Assertive, Yet Friendly
My time is probably the more expensive thing I have. I let the buyers know I won't stand for low ball offers, and that they will be simply ignored. I post that in all my ads. Just don't be a pushover.
5. No Trades; Strictly Shoes for Cash
Trying to make money here, and I only deal with cash.
6. Use a Brief and Accurate Headline for Your Clothes
I use a concise headline, for example, it would be- "Men's Adidas Sambas – Size 12″
7. Pricing Your Clothes for Cash
I price my items so I have a little wiggle room to price haggle.
Sell Your Shoes Online the Smart Way
There are so many great ways to sell shoes online that it's hard to choose one, right?
You can always try one or two at a time and see which one works best for you.
In my opinion, consignment shops are the best. They are stores that sell secondhand items (typically clothing and accessories) on behalf of the original owner, who receives a percentage of the selling price. Consignment stores give you a great opportunity to sell your used shoes and make money.
That's right!
You won't make a ton of money, but it's pretty good for shoes you probably would have donated anyway.
If you don't live in a big city and there is no consignment shop around, there is nothing to be worried about. You can still sell your stack of old shoes and other used items for top dollar online.
All you need is a good internet connection (or even free internet works) and a smartphone.
Good luck with selling shoes online and making some extra cash.
Earn up to $100 today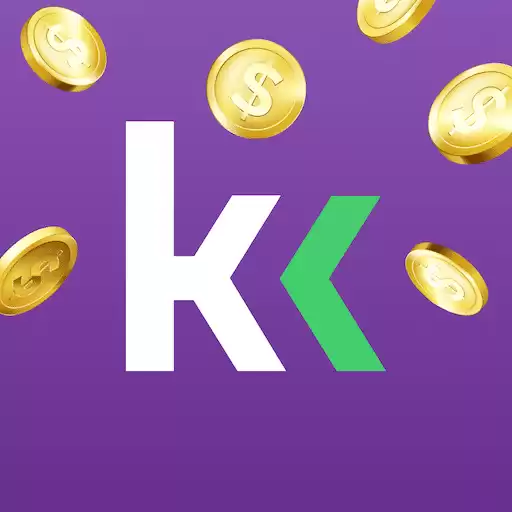 KashKick
Trusted by 2M+ users like you
This site pays you cash to play mobile games, save money, take surveys, and see offers — make $100 today. Over 2 million users agree that KashKick is a fresh and lucrative way to earn money and get paid directly to your PayPal!
SIGN UP & START EARNING NOW