Millennials are an important demographic for brands to win over. Their shopping habits can sometimes make or break an industry.
The marketing agency Moosylvania has compiled its annual "Millennials' Top 100 Brands" list after surveying 1,000 millennial consumers.
From Netflix to Adidas, here are the brands that made the cut.
When it comes to attracting a consumer's attention – especially a millennial, who is bombarded by messaging far greater than the previous generations – advertising is king.
The 1970s exposed most people to around 500 ads per day – through billboards, the TV, radio etc, whereas, through today's growth of digital marketing and social media platforms like Instagram and Facebook, we are exposed to around 5,000 marketing messages from brands per day.
So, it can be difficult for brands to reach out and grab the attention of the next generation of consumers.
But a recent survey began to isolate millennial consumer habits to discover what makes certain brands popular with millennials.
Ad agency Moosyvlania analyzed data from around 15,000 responses from those aged under 37 (millennials) in order to find out what their favorite brands were.
Moosylvania CEO Norty Cohen surmised that millennials prefer brands that can do something for the consumer and can make them look good.
Technology Brands
Apple
There is no surprise that Apple topped the list as a favorite brand – and this is likely due to its dedication to improving consumers' lives through the innovation of greater technologies.
Samsung
Samsung, whose kudos shines slightly duller than its biggest rival – hit third place.
Samsung has garnered significant popularity among millennials due to its commitment to innovation, affordability, and variety.
Offering a wide range of electronic products, from flagship smartphones like the Galaxy series to wearable tech, smart home devices, and televisions, Samsung consistently pushes technological boundaries, catering to both budget-conscious and premium-seeking consumers.
The brand's adaptive marketing strategies, emphasizing user experience, customization, and social media presence, resonate with millennials, ensuring that they not only have access to cutting-edge technology but also feel connected and valued as customers.
Amazon
Whereas Amazon takes fifth place due to its convenience and personalized customer service. Indeed, Amazon CEO Jeff Bezos tops the Forbes rich list himself and started Amazon from his house as a humble operation.
Amazon HQ2 is Amazon's corporate headquarters in Crystal City, Arlington, Virginia and is an expansion of the company's headquarters in Seattle, Washington.
Bezos took the shortest amount of time ever to go from millionaire to billionaire, at just two years.
Google and Microsoft
Google and Microsoft also helped round out the top ten of the millennials' preferred brands.
While Google's culture may be more appealing than their services (which may be expected by certain millennials not used to not having computers), millennials care about how employees are treated and about personal growth, which a strong culture shows.
Moreover, Google also appears to try to improve the lives of consumers in professional ways, such as through Digital Garage.
Sony
Unsurprisingly, the creator of PlayStation, Sony, also made the top ten with its dedication to tech innovation.
Sony is an esteemed technology brand with a rich history that spans across various sectors, from gaming to entertainment and electronics. Founded in 1946, Sony's long-standing reputation for producing quality products and pioneering significant technological advancements has cemented its place in the tech world. Millennials grew up witnessing the evolution of iconic Sony products, such as the Walkman, Cyber-shot cameras, and the revolutionary PlayStation gaming consoles.
The brand's commitment to innovation, top-notch design, and user experience has made it a favorite among many millennials. The PlayStation, in particular, has been a significant part of many millennials' lives, providing them with hours of entertainment and becoming an integral part of pop culture.
Sony's ventures also span into movies, music, and even finance. Their dedication to bringing top-quality content in the form of movies and TV series through Sony Pictures, and music through Sony Music, has also played a significant role in their popularity among millennials.
Furthermore, Sony's commitment to sustainability, corporate social responsibility, and the environment resonates well with many millennials, who are increasingly concerned about global issues and the impact of businesses on society.
Lifestyle Brands
Lifestyle brands have also been dubbed as some favorites of millennials. Those with a huge presence don't just provide a service for consumers but are almost expected to always be there, with their star power and brand image shining as bright as their products.
Nike
Nike made it to the second place on the list, due to its reliance on celebrity and influencer power and partnerships with those worth emulating for aspirations and lifestyles.
Target and Wal-Mart
Target and Wal-Mart also made the top ten (places four and seven respectively).
While many wouldn't rush to deem either brand high fashion, they do provide a neat intersection between affordability and acceptable style.
Whether they're as cool as Nike is debatable but they act as strong lifestyle brands.
Coca-Cola
Coca-Cola made it to number nine on the top ten list with its strong brand recognition and its invasion into almost every facet of life.
The marketing gimmicks such as the Coca-Cola Christmas truck and the Share a Coke personalized bottles also helped cement Coca-Cola as a strong brand.
Plus, most millennials are too young to remember the New Coke fiasco.
Starbucks
Starbucks landed in at number fourteen and offers not just corporate socially responsible Fairtrade and meat-free options but also embarked on a program to send its employees to college.
The top brands that millennials frequent aren't particularly surprising but they do provide insight for other brands on how to position themselves to appeal to the latest crop of consumers.
The brands that topped the list are those which offer innovation and set trends as opposed to following them, are brands that create a lifestyle for themselves and for their consumers, and brands that don't follow the status quo but attempt to shake it up and adapt in order to create something unique.
The brands solve simple problems in simple ways and are accessible and mostly affordable for their basic uses. But, mostly, the top brands have the strongest and most cohesive brand images that set the tone for the entire consumer journey.
Want a remote job? Get a FlexJobs membership just for $2.95!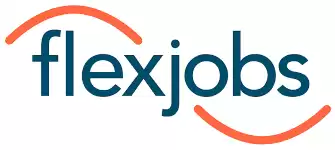 FlexJobs
Get access to vetted remote job listings for just $2.95 for 14 days
Enjoy partner discounts on products

Extensive job search resources & support
Click to Get $2.95 Deal