Managing a business can be difficult, especially if you're just starting. You may even feel like you need copies of yourself to accomplish everything you need to do to keep your business running smoothly.
That's where artificial intelligence comes in. AI can help you automate several business processes and save you more time and money than you might have thought possible.
Indeed, 37% of businesses already employ AI in some way. Nine out of 10 firms have investments in AI technology, as well as there, are thousands of ways to make money with AI.
However, the key to achieving greater business success is not tasking every AI program you come across with managing aspects of your business. It's about considering those that will automate specific processes for you so you can spend more time on essential features.
For example, you can use AI to answer your customers' questions, send marketing emails, and even reach out to prospects. This gives you the mental space to tackle more complex tasks and grow your business.
Our guide below includes several AI tools you can use to improve your business practices. Even if you only implement one AI tool, it could be the boost you and your business need to take it to the next level.
Are you ready to learn more about the best AI tools for business? Let's get started!
23 of the Best AI Tools for Business
The best business apps help business owners with various tasks, but it's the AI tools they use daily that can make a big difference. If you want to learn more about how to grow your business, one or more of these AI tools can help.
Accounting
Endless small business accounting tips exist on the internet, but the following AI software can make a real difference in how you manage your business funds:
Xero: Transposing numbers and forgetting a digit can be the bane of any business owner's existence. Automate data entry and analyze financial data with Xero to forecast your cash flow.
QuickBooks Online Advanced: There's no denying QuickBooks is a powerful force when it comes to managing any business. This cloud-based tool uses AI to automate and learn from your business' basic accounting processes.
Docyt: Bookkeeping can take up much of your time, especially if you do the accounting yourself. Automate your bookkeeping tasks with Docyt, which uses AI technology to learn more about how your business works as you use it.
Many businesses already have accounting software integrated into their processes. However, these AI tools can perform essential accounting functions in addition to more advanced data manipulation and analysis.
Analytics
Business decisions are often based on analyses. The following AI tools can help you crunch the numbers and make better business decisions:
Domo: Business owners appreciate Domo because it offers real-time analysis. You can even use this AI tool to create your own app.
Sisense: If you're more familiar with running your own data analysis, Sisense can help you leverage your computer's existing features to optimize the experience.
Tableau: View business insights across several sources with an intuitive dashboard.
Many of these programs address data from social media, sales, customers, and more. Businesses with their feet on the ground looking to scale even further often consult this data for breakthroughs.
Chatbots
Finding a chat that doesn't incorporate AI somehow is rare these days. If you want to implement a chatbot on your website to free up your team members' time, consider these AI tools:
Zowie: One of the reasons AI gets such a bad rap is the lack of personalization. That's not the case with Zowie, which offers customers a personalized experience that learns from each interaction.
Drift: Gone are the days of chatting with customer service via instant messaging. Drift allows businesses to connect with clients through email and video as well.
Tars: Landing pages can often help customers find the answers they want. Tars makes it easy to create a landing page and even collect leads.
Most chatbots use natural language processing (NLP) to interact with customers. They're a great alternative because they're available 24/7, manage multiple interactions simultaneously, and can refer customers to a staff member only when a complex issue arises.
Ecommerce
Ecommerce success requires more than just knowing how to make money online. Check out these AI programs that can help you take your ecommerce income to the next level:
MarketMuse: This AI tool uses NLP to innovate your content strategy. Rely on MarketMuse to develop your content briefs, analyze keyword competitions, research particular topics, and write the content for you.
Pixelcut: This free Photoshop alternative removes backgrounds, erases elements, and adds a personalized element to otherwise stock photos. You can also download Pixelcut to your mobile phone for a more convenient experience.
These programs are great for sending emails, creating content, answering customer questions, and more. Some are free, while others charge a monthly fee for their services.
Human Resources
If there's one identifiable area where we spend a lot of unnecessary time, it's in the hiring department. Onboarding new employees can sap the resources of any business, no matter how big or small.
Textio: This human resource AI tool helps create a compliant job description that attracts talent. Hiring managers may find this performance management tool invaluable in supporting any business.
Zenefits: HR AI tools can incorporate basic accounting tasks, including payroll and benefits. Zenefits also handles onboarding and improving the hiring experience for employers and new employees.
Human resources is one area where AI automation tools can make a big difference. Most of the process includes information gathering, which is where AI shines.
Marketing
To cover all types of online marketing would require several blog posts. Suffice it to say these AI tools below can help you strengthen your marketing efforts:
SurferSEO: A solid online presence requires on-page SEO. SurferSEO allows you to create dynamic content that ranks and competes with heavy hitters covering the exact keywords.
Brand24: Ever wonder what people think of your business? Use Brand24 to discover social media buzz about your company and adjust your marketing strategy accordingly.
Fliki: Creating videos catapults businesses into the modern age, especially with the popularity of YouTube shorts, TikTok videos, and Instagram reels. Turn your blog posts into videos with AI-generated voices to market your products and services.
Storydoc: If having highly-engaging content experiences is crucial for your business communication, then interactive business presentations should be your go-to. Make content faster and more engaging with this AI presentation maker for business.
These AI tools can prove invaluable to your marketing strategy, from how you produce content to what campaigns you run. In a time when responsive marketing can make or break a business, these AI tools are often worth their digital weight.
Productivity
This business area covers several aspects, from project management to optimization. While productivity may be something every business chases, these AI tools can help you do it efficiently:
Otter.ai: For many people, typing something out is faster than writing it down. The same can be said for transcribing versus writing. Use Otter.ai to transcribe your notes or reminders, and you can quickly bring efficiency to completing your to-do lists.
Notion AI: Workflow processes often require the most structure when managing a business daily. With Notion, you can create tasks, establish standard documents, and manage several projects with various members in one convenient place.
Zapier: Integrated with OpenAI, this AI tool specializes in content creation and product development.
The important thing to remember with productivity tools is that it's more about saving time without sacrificing more time. It's a delicate balance that sometimes requires critical thought and external review.
Businesses often hire experts to improve their productivity for greater sales. Before seeking such a professional, consider how an AI tool can help you achieve similar results with lower costs.
Sales
The first hurdle most business owners encounter is how to find a profitable niche. After that, it's all about making sales, and the following AI tools can help:
Humantic AI: Behavioral experts know that we're predictable animals. Use this AI tool to guide your sales approach in building relationships and knowing what to say.
Wingman: Multitasking while cultivating or making a sale can be difficult. Keep your promises made during these calls by recording them for later reference.
Tomi.ai: Sometimes, the sales process is large and unwieldy. Tomi.ai can help your digital advertising efforts with predictive marketing and calculations to show you which customers are worth pursuing.
These tools work best for sales teams that don't already have an existing sales funnel or method. If your business struggles with sales, consider implementing the AI tools above to boost your numbers.
How to Choose the Best AI Tools for Your Business Needs
Enough millennial entrepreneurs and business owners have researched how to make money with ChatGPT to bring AI business tools to the forefront. However, determining which AI tools work best for your business varies significantly from what benefits the next business owner.
If you're not sure which of the best AI tools for business are right for you, here are a few points to consider:
Explore your existing tools: Sometimes, the key to unlocking potential lies in the software your business might already use. Consider how you can implement your existing tools to benefit your business.
List your needs: If your existing tools aren't sufficient, determine what you need from another source. What goals do you need to accomplish with this new tool?
Determine your budget: Coming up with a range can help, whether monthly, quarterly, or annually. Set a maximum amount you're willing to spend to help narrow your options.
Compare options: Use your goals to distinguish between AI tools. Which helps you reach that goal, and which addresses a need you may not have been aware of?
Consider the future: The best AI tools for business grow with you to offer scalable services. Don't overlook training as a component of implementation as well.
The bottom line is that developing unique online business ideas is often more challenging than integrating AI tools once the business is established. The best business websites and powerful AI tools don't mean much if you can't market and sell your business.
FAQs
What are the best AI tools for business?
The best AI tools for business allow business owners and employees to focus on the most critical aspects of a particular company. Customers are more accepting of interacting with AI than before, but specific products and services still require a human element.  
How can I implement AI tools in my existing business? 
Many business owners seek AI tools if they struggle in a particular area. For instance, they may rely on AI to automate their bookkeeping and onboarding or to manage projects and communicate with clients. 
What free AI tools for business are available? 
Many free AI tools for business are available, including several listed above. However, business owners may find that even the paid AI tools are well worth the investment given the time and energy they free up.   
Can you create and manage a business entirely with AI?
It is possible to create and manage a business entirely with AI. Social media channels have dedicated themselves to proving the validity of this concept with varying success. 

Most successful businesses run entirely with AI often pair several programs. For instance, you may use MarketMuse to create content, Drift to speak with customers and clients, and Xero to manage your bookkeeping. 
Combining Artificial and Human Intelligence For Profit
New business methods have emerged with the rise of innovative entrepreneurs and the chance to work from home or on your own terms. These new methods integrate AI tools to automate specific processes and allow more time and energy for business owners to develop their companies.
We hope this article has helped you learn more about AI tools for your business. No matter what niche you target or the products and services you sell, AI can streamline your process in one way or another.
Like any business decision, it boils down to benefits versus costs. If you can balance that out, you're already one step ahead.
How can you use AI tools to help support your business?
Earn up to $100 today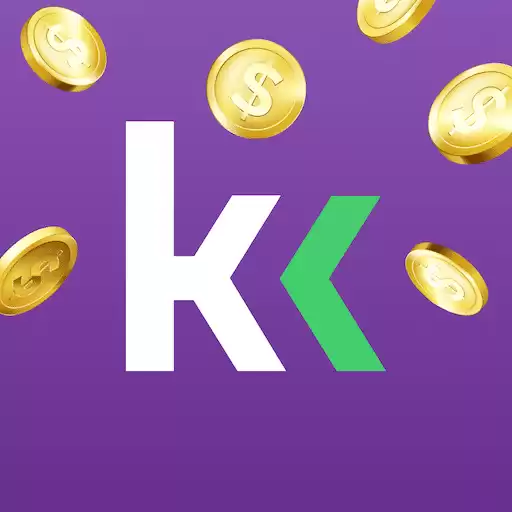 KashKick
Trusted by 2M+ users like you
This site pays you cash to play mobile games, save money, take surveys, and see offers — make $100 today. Over 2 million users agree that KashKick is a fresh and lucrative way to earn money and get paid directly to your PayPal!
SIGN UP & START EARNING NOW