It's a big decision to purchase life insurance. There are a lot of factors to consider, and there is no time limit on making the decision. While this topic might be a bit overwhelming at first, especially if you're just beginning your search for a policy that will fit your needs, we have some straightforward advice that can help make choosing much easier.
You might want to consider an online life insurance company like Everyday Life Insurance. Everyday Life Insurance is a newer company that offers a simple, no-nonsense approach to life insurance.
EveryLife Insurance allows you to get life insurance quotes and apply for a policy online. EveryLife Insurance will automatically update so that you are only paying for what you require once you purchase a life insurance policy from them.
Read on if this sounds like something you'd be interested in learning more about in our Everyday Life Insurance review.
Who Is Everyday Life Insurance?
Everyday Life is an online insurance concierge service revolutionizing the process of obtaining life insurance for everyday people. The traditional process of obtaining the right life insurance is broken, so they built technology to make it easier, simpler, and more cost-effective to obtain personalized advice and customized life insurance coverage.
How Does Everyday Life Insurance work?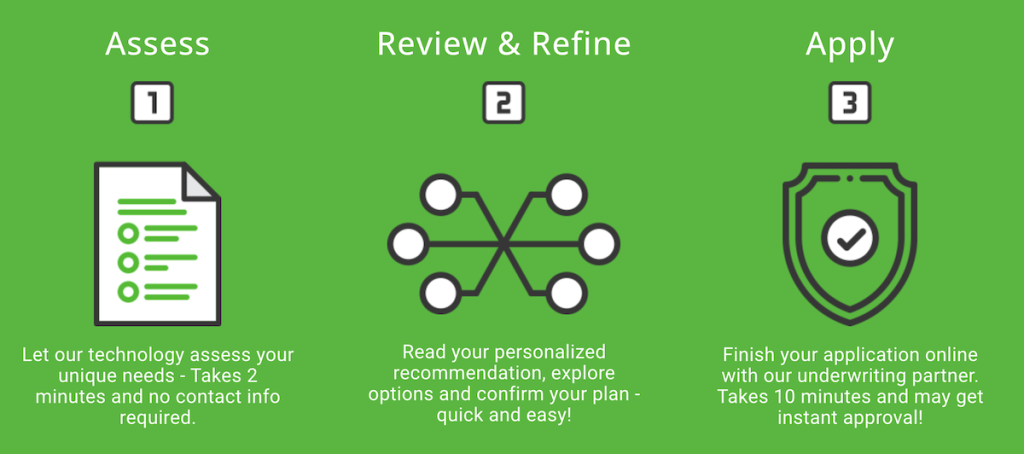 Your unique circumstances shape your life insurance needs, and as circumstances change over time, your life insurance policy should automatically adjust, too.
When you complete a simple, free, 3-minute questionnaire on the Everyday Life platform, your answers are combined with population data and analyzed by its algorithm.
This analysis then delivers a personalized life insurance recommendation in a way that makes sense for you. You're then just a click away from purchasing this tailored plan via Everyday Life's insurance partner.
In providing everyone with free access to personalized expert advice and cost-effective life insurance, they're making financial security more achievable than ever before.
To find out more, visit the How It Works page or get started with your personalized recommendation.
What Do They Offer?
Everyday Life takes a more data-driven approach. Rather of simply providing a fixed quote based on the prospects' responses, Everyday Life employs technology to crunch statistics from similar personas.
Including such information allows Everyday Life to have more faith in the quality of its offerings to consumers.
Everyday Life also has the ability to modify its terms as needed. This is called Predictive Protection. Predictive Protection aims to ensure that consumers are not overpaying for insurance they do not need by adjusting rates based on their circumstances.
Pricing for Everyday Life
Everyday Life links you to one of several insurance carriers for your policy, such as Fidelity Life and Legal & General.
Fidelity Life specializes in no-exam-required insurance plans that charge you based on your answers to a few questions about your health. Legal & General's rates are the lowest offered in 70% of cases and in the top three lowest in 87% of instances, however, some may require a medical examination.
You may get coverage from Everyday Life for $100,000 to $10 million. Your rates will be determined by your health and age as well as your financial status, although Everyday Life provides policies to people starting at the age of 20 up to the age of 75.
EverydayLife Features
It might be difficult to choose among the numerous life insurance providers available. Here are a few of the distinctions between Everyday Life and the best life insurance companies.
Coverage that scales
Everyday Life adjusts your coverage to match your personal preferences, utilizing predictive analysis to lower costs. Your insurance will be higher if you have young children, but it will drop as they get older in order to save you money.
Easy application process
In most situations, signing up for life insurance through Everyday Life takes only a few minutes. You'll start with a quote and, if the monthly payment works for you, move on to the more time-consuming application process.
In most situations, you won't need to go through a medical examination, but Everyday Life has the right to do so as part of your application.
Customized protection
The rates and coverage levels for Everyday Life are determined by a program called Predictive Protection. This procedure modifies your insurance based on events in your life, such as having children or approaching retirement age. As time goes by, your insurance automatically rises and falls.
An established insurer
Everyday Life insures your policy through Legal & General, a reputable partner with over 184 years of expertise in the insurance business. With more than 184 years of experience in the insurance sector, Legal & General is a renowned name.
Anonymous quotes
Contact information is usually required when obtaining a life insurance quote from an insurance provider. At the absolute least, you'll need to provide an email address. To obtain a quotation, answer a few questions using Everyday Life. You have the option of continuing after that.
Support available
Customers of Everyday Life may get one-on-one assistance at any time. You can talk to customer service by phone, email, or live chat at any time and receive assistance.
Who Should Use Them?
You should use Everyday Life if you're a new parent, millennial in your 20s or 30s, or busy consumer.
Everyday Life is designed for the modern consumer who wants coverage that scales with their life. If you have young children, your rates will be higher, but you'll get the coverage you need and the rates will drop as your kids get older.
The easy application process and lack of medical examination make Everyday Life an attractive choice for busy people.
Related: Homeowners' Life Insurance Options
Who Shouldn't Use Them?
You shouldn't use them if you want a permanent policy, as they offer term policies. If you want a permanent life insurance policy, Everyday Life isn't the right fit.
If you're looking for a whole life insurance company, consider checking out Northwestern Mutual. Northwestern Mutual has been a top provider of whole life insurance since it started in 1857.
The company's policy features a basic annual premium of $490 for a 40-year-old male, which is established by his age and health status rather than any of the riskier personal questions that other companies ask during the application process.
In addition to this basic rate, Northwestern Mutual offers its customers options such as an accelerated death benefit rider on their policy. This means if the owner dies within a specific time frame from when he purchased his coverage, then his beneficiaries will receive double what they originally planned on receiving.
Life Insurance FAQs
What is life insurance?
Life insurance is a contract with an insurance company that requires the policyholder to pay premiums until his or her death. In return, a beneficiary will receive a payout upon the insured's death. It pays off that obligation so that the beneficiaries don't have to.
Purchasing life insurance is a way to ensure that your loved ones are taken care of financially if you die. It can also be helpful in reducing estate taxes and can provide money for other needs, such as college tuition, in the event of your death.
Related: Why Consider Getting Life Insurance For Your Kids?
How much life insurance do you need?
Figuring out how much life insurance you need can be a tricky question. You want to make sure you have enough, but you don't want to waste money on coverage you don't need. The truth is that there is no one-size-fits-all answer to this question.
However, there are a few guidelines you can follow when it comes to figuring out how much insurance you need. First, think about your net worth and what would happen if you died unexpectedly. Then consider the financial obligations that will exist after your death. For example, if your partner is in school or doesn't have a job, you might consider life insurance as a way to help cover expenses. You'll also want to factor in any significant debts, especially those that will need to be paid off after your death.
The next step is to talk with your spouse or partner and discuss what would happen if one of you died prematurely. This conversation might seem difficult at first, but it's important that you both agree on the answers to these questions. If your kids are involved, it's also helpful to know what will happen if one of their parents died today.
Finally, don't forget about yourself when considering how much life insurance you need. There is no point in purchasing coverage if you're not around or your beneficiaries can't collect on the policy.
What type of life insurance should you buy?
There are two main types of life insurance policies: term and permanent. Term life insurance is the most common type of policy and covers you for a specific period of time, usually 10, 20 or 30 years. If you die during that time, your beneficiary will receive a payout.
Permanent life insurance, on the other hand, builds cash value over time and covers you for as long as you stay insured with that specific company. The drawback to permanent coverage is that it's more expensive than term life insurance. However, once your policy expires there is no need to pay premiums anymore, so you can essentially think of it as a savings account.
When deciding which type of life insurance to purchase, it's important to consider your needs and budget. Term life insurance is a good option for those who want coverage for a specific period of time and who don't want to worry about their policy expires. Permanent life insurance is a better option for those who want coverage for the rest of their lives and who have the budget for it.
What's the best life insurance company?
Everyday Life Insurance Review
Everyday Life provides you with term life at a reasonable price. With little information, you may get a quote and decide whether or not to go forward. Even after you've obtained a policy, Everyday Life aims to make things simple by offering personalized customer service anytime you need it.
Life Insurance - Instant. Simple. Smart.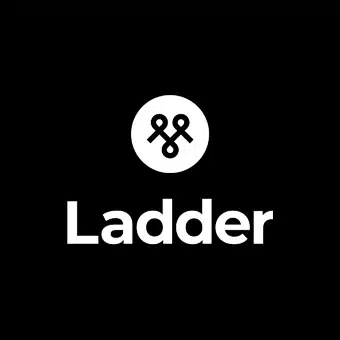 Ladder
Life is unpredictable, but your family's financial security shouldn't be.
✔️ Provide your loved ones with financial peace of mind.
✔️ Ensure they're cared for even if you're no longer there.
Click below to get a FREE quote and discover affordable options tailored for you!
Get a Free Quote