Buying your first home is an exciting life event, but boy can it get complicated. There are so many financial and logistical hurdles to overcome, and finding a home you like that's also within your budget always seems to be harder than you expected it to be.
Don't despair just yet. Lots of people, including millennials, figure out how to end up in a home they love — without wanting to put their head through the wall. Below, you'll find the steps you need to follow in our home buying guide, along with various helpful tips, to find your perfect abode.
1. Financing
The first step is figuring out how much home you can afford and how you'll pay for it. Since a home is the most expensive thing most people ever buy, this stage can understandably get a bit tricky.
As a way to get started, consider using an online home affordability calculator to estimate what your budget is. Make sure you understand the full cost of home ownership, which includes the home itself, utilities, taxes, homeowner association fees, maintenance, repairs and lawn care.
Chances are, you'll need a mortgage loan to afford your new home.
To qualify for a mortgage, you'll need:
Money for a down payment
A typical down payment is 20 percent, but many lenders now allow first-time buyers to put down as little as three percent. Keep in mind, though, that a smaller down payment can mean higher costs in the long run.
If you are looking for ways to generate some extra money for your down payment you check this helpful article: 9 Ways to Get Money for a Down Payment on a House
Good credit
You might be able to get approved with a score in the 600s, but at least 720 is ideal to get the best rates.
Credit Karma can help you get there. It will provide you a free credit report card — including your credit score. It breaks your score down and grades different aspects of your credit profile.
Get your Free Credit Score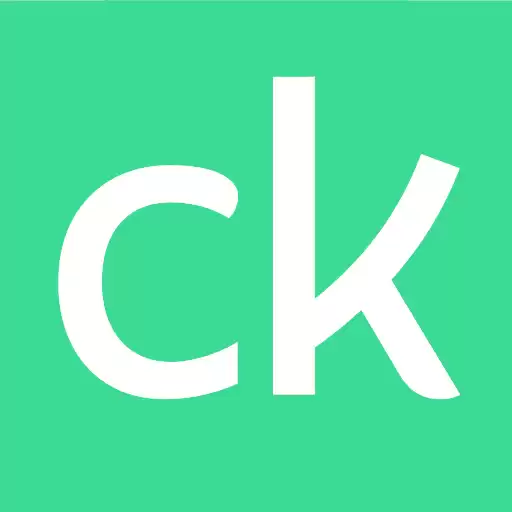 Sufficient funds
The lender will want assurance that your down payment won't entirely drain your funds. You can click here to learn more about the different aspects of the home down payment.
Proof of stable employment
The lender will also want proof of employment. If you're self-employed, you'll need to provide your tax returns from the last two years.
A variety of documents
You'll need to have lots of documentation on hand, including residence history, employment history, bank statements, evidence of homeowner's insurance and more.
Make sure you also save money for closing costs, which typically amount to between two and five percent of your loan amount.
You'll also likely want to set some funds aside for furniture, appliances and any minor home repairs and upgrades. You can learn more about the closing process here.
2. Get pre-approved
Millennials can get rid of the guesswork of the rent vs. buying battle with LoanDepot.
LoanDepot was founded in 2010 and has quickly become one of the biggest names in the mortgage market.
In 2020, the lender originated more than $100 billion in home loans, helping more than 84,000 homebuyers with purchases and more than 209,000 homeowners refinance.
LoanDepot offers conventional, jumbo, FHA, VA, fixed-rate, adjustable-rate; rate-and-term and cash-out refinancing; construction and renovation loans.
LoanDepot makes the buying process simple with a digital loan experience with the option to seek in-person assistance at more than 200 locations across the U.S.
Millennials can quickly get a personalized rate quote and preapproval and see if buying a home makes sense.
Related: Are Millennials Buying Homes? Should I Rent or Buy?
2. Finding an Agent
After getting a pre-approval, your next step would be to find an agent.
This home buying guide may help you get started in your search for your first home, but it's just a start. Buying a home is very involved and not to be taken lightly, so you'll need lots of additional resources along the way. One of your most valuable resources will be your real estate agent.
Finding the right agent is an essential part of the home buying process. Look for one who's knowledgeable, motivated and with whom you get along well. Don't call the listing agent. They work for the seller, and their goal is to sell the home for as much as possible.
Making sure you understand the role of your agent will help the relationship and home buying process go smoothly. Make sure that the expectations of both parties are clear. Sign a buyer's broker agreement and agency agreement, but make sure you understand all forms before you sign them.
3. Picking a Home
Once you've got the finances and agent situation figured out, it's time to actually start looking at homes. This part may be more enjoyable than the previous two steps, but it can be just as tricky.
Before you start looking at homes, define what you want and need in a house by creating a home buying checklist. Making this list will help you prioritize what you're looking for and separate the essentials from the nice-to-haves.
In making these distinctions, pay attention to what you may one day be able to change and what you can't.
For example, you can buy new countertops or install a pool in a few years. You can even redo a bumpy or unattractive yard to create the green space of your dreams. You can't, however, change how far the home is from your work or your kids' school.
Also, as tempting as it can be not to, stay within your budget.
4. Closing
Once you've found your dream home and made sure you can afford it, you're almost done. The final step of the home buying journey is closing. Your real estate agent will play a prominent role in this part of the process.
They'll help you make a strong offer, win over the seller if there are multiple prospective buyers and negotiate for savings. Take care in this stage to avoid a bidding war that gets away from your budget.
Some other steps you'll need to complete are buying homeowner's insurance and having someone conduct a home inspection. Attend this inspection, and feel free to ask questions about it.
Once you've reached an agreement with the seller, it's time, in earnest, for closing. Before the closing meeting, make sure you review the HUD-1 Settlement Statement, which summarizes the transactions that will occur at closing.
At the closing, you will sign the mortgage note and pay the down payment, closing fees and any other outstanding fees, such as a real estate commission. Make sure you give all of the documents the proper attention, and don't be afraid to ask questions about them.
You'll also get the title and keys to the home at closing. After that, you're finished! Well, except for moving in and everything that comes along with that. Once you move in, you can finally settle into your home and enjoy the feeling that comes with being a happy first-time homeowner.
Have any questions about our home buying guide? Leave a comment below!