On average, the first-time homebuyer will need to place a 20% deposit on their home. This means they have to find ways to fund a deposit of around $20,000.
According to the latest reports, most millennials prefer to own their home rather than renting. Another 8 out of 10 people who are under 30 seek financial assistance from their parents to help with the home downpayment enabling them to get a foot on the property ladder.
In this article, you'll get a step by step guide on the opportunities available to you and ideas on how you could save to get the home of your dreams.
What Borrowing Options Do You Have?
Your parents
Parents have been for the longest time the first option when it comes to financing. This can be in the form of gifts, informal loans or they can act as co-signers or guarantors to the loan. This means they'll pay the loan should you default payment.
Close friends and family
This is another route you can take. You can hook up with some of your family members or friends to buy a house. However, the catch is further down the road, one of you might need a share of the house. How will you handle it?
Related: Should I Save for Retirement or House Down Payment?
How Much Will You Need to Save Every Month
After understanding how much you'll need to pay in terms of a deposit, it's time to calculate the amount you'll need to put away every month.
A savings plan will come in handy at this point to help you get a better understanding of the amount you will need to save each month. In addition, it's also important to for you be realistic with what you can afford.
Help to Buy from the Government
If you're a first home buyer and you're buying or building a new home, you may qualify for first-time homebuyer programs.
Here are 10 first-time homebuyer programs in 2021:
FHA loan
USDA loan
VA loan
Good Neighbor Next Door
Fannie Mae or Freddie Mac
Fannie Mae's HomePath ReadyBuyer Program.
Energy-efficient mortgage (EEM)
FHA Section 203(k)
Kick Off the Savings
Once you've figured out how much you need to put away, start saving as soon as possible. If it's more than the maximum amount allowed in the help to buy scheme, you will probably need to open a new account if you don't have one already.
Obviously, you will want to find an account that offers the best interest rates and make sure that the terms meet your requirements. That will mean a bit of research and the best place to start is probably on comparison websites.
Compare Savings Interest Rates on Comparison Websites
Using price comparison websites will save you a lot of time while also providing you with valuable information on the best savings deals available.
However, note that these websites don't necessarily offer similar results. Therefore, it's important for you to use more than one to make an informed decision.
Keep an Eye on Your Savings
After a year of savings, check to see whether you're still getting the best deal in terms of savings interest rates. Also, ensure you use the ISA allowances offered yearly to help you save on the money you'd have otherwise paid in taxes.
The journey to owning your first home can be daunting. However, with a plan, you can achieve the goal even if it takes time. The savings tips listed in this article will help bring the dream into a reality.
Got the Deposit, Now What About a Mortgage?
Once you have saved enough deposit to buy your new home, you will no doubt want to find the best mortgage deal. The key here is research.
Rather than wondering about in your local high street to view the usual suspects, start your hunt online.
There are some great mortgage comparison websites like NerdWallet which has a good mortgage best buys engine that highlights the best deals they're can find.
An independent mortgage broker is not tied to a limited amount of lenders. This means they can pretty much choose from almost any lender in the market and many have exclusive deals and offers that are only available through mortgage brokers.
Get them to find the best deals they have available and then compare those with the deals from your own research to find the right deal for you.
By following the tips in this guide you are hopefully on the way to not only getting the home of your dreams but can also rest assured that you have gotten the most from your savings and found the perfect mortgage deal for your needs.
Get up to $250 today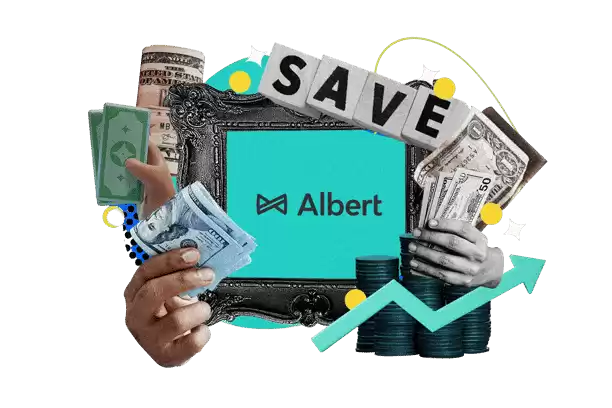 Albert
Get spotted up to $250 without fees
Join 10+ million people using the finance super app
Banking with instant discounts on gas, food delivery, groceries and more
Start investing, saving, and budgeting for free
JOIN ALBERT NOW