Why bother putting money in a traditional savings account? At a .75% interest rate, you might as well hide it under the mattress even with recent interest rate hikes. But a crypto savings account? You could earn a nice chunk of change fairly quickly.
Of course, rates will vary, but it's not unusual for crypto interest accounts to generate high yields between 4% to 8%. And they can go much higher. It's your best chance to increase the overall return on your investment portfolio.
But, before you go all-in with your BTC and ETH, you'll want to have the information you need to make a good decision. It's your hard-earned cash, after all. No one knows for sure what the demand will be next month, or tomorrow for that matter. And there are some inherent risks.
Not just any old cryptocurrency account will do. We know you'll want to be selective. That's why we've rounded up the best of the best crypto exchanges. Here are our top eight recommendations.
(Note: Annual percentage yield (APY) is current as of February 2022.)
8 Cryptocurrency Savings Accounts to Compare
1. BlockFi – Best Overall
BlockFi is one of the most competitive and popular cryptocurrency accounts for a reason. Currently, it's earning up to 8.25% compounded daily. There are no hidden fees and no account minimums. BlockFi is based in the US and is a shining star among a crowded field of also-rans.
There's a simple and secure registration form online. Once you're enrolled, the platform is intuitive and easy to use. You can make ACH transfers from your traditional bank and you're allowed one free crypto withdrawal and one free stablecoin withdrawal per month. The platform boasts worldwide availability in every country you'd expect.
Backed by Winkelvoss Capital and Coinbase Ventures and regulated by the New York Department of Financial Services, BlockFi is one of the most reputable platforms available.
Best for:
BlockFi is easy for beginners and those with a moderate level of cryptocurrency experience.
What you should know:
As mentioned, the first withdrawal is free. You'll pay for any subsequent withdrawals.
Although there's a limited selection of cryptocurrency, if you're just getting started, it's good enough. But if you are an experienced investor, you may want more options.
Also, there are no increased benefits for large accounts. If your account exceeds .25 Bitcoin or 5 Ethereum, those high interest rates decrease.
Bonuses:
Fund your Block Interest Account (BIA) for the first time to earn a one-time Bitcoin bonus of up to $250.
| | | |
| --- | --- | --- |
| Tier | Deposit Amount (New Money) | BTC Payout |
| Tier 1 | $100 – $1499 | $15 |
| Tier 2 | $1,500 – $1,999 | $20 |
| Tier 3 | $20,000 – $39,999 | $40 |
| Tier 4 | $40,000 – $79,999 | $75 |
| Tier 5 | $75,000 – $99,999 | $150 |
| Tier 6 | $100,000 or more | $250 |
Where to start:
Earn more from your crypto with a BlockFi interest account.
Get $250 Bitcoin bonus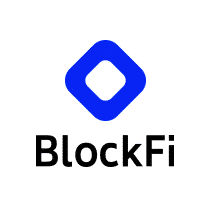 BlockFi
BlockFi offers an interest-bearing account that pays up to 9% on your cryptocurrencies. That kind of APR is much higher than anything you'll find in a traditional high-yield savings account, which is pretty incredible!
Open Account
Best Places to Buy Bitcoin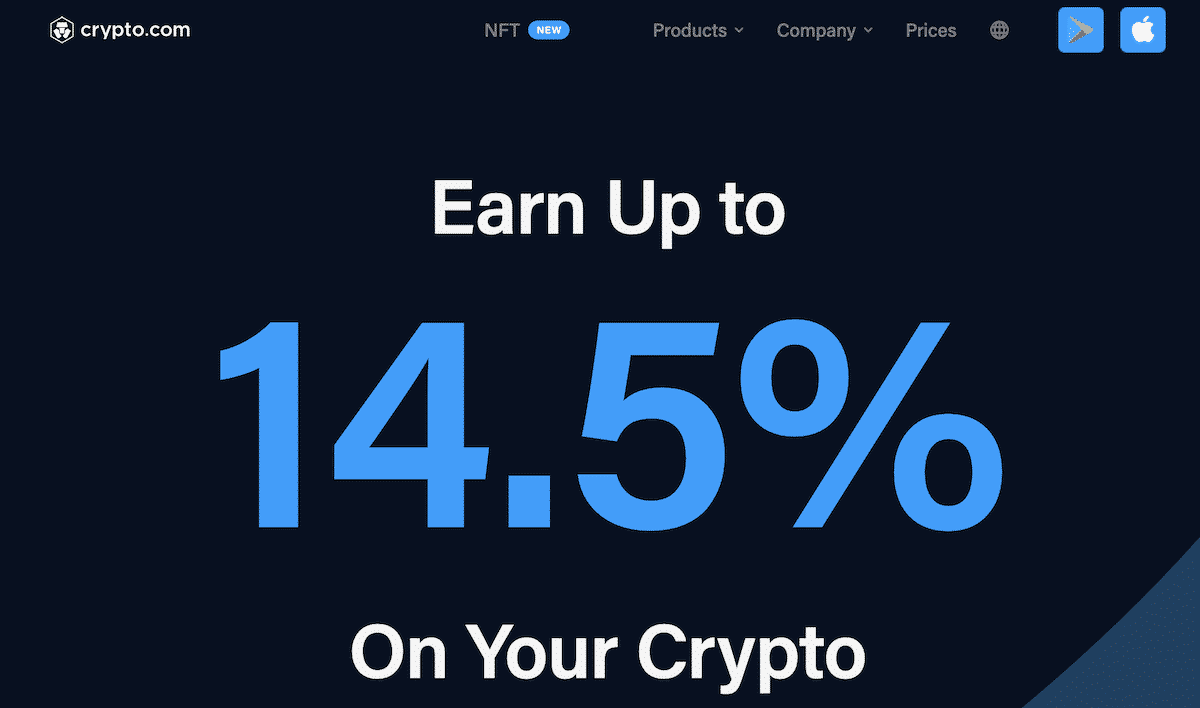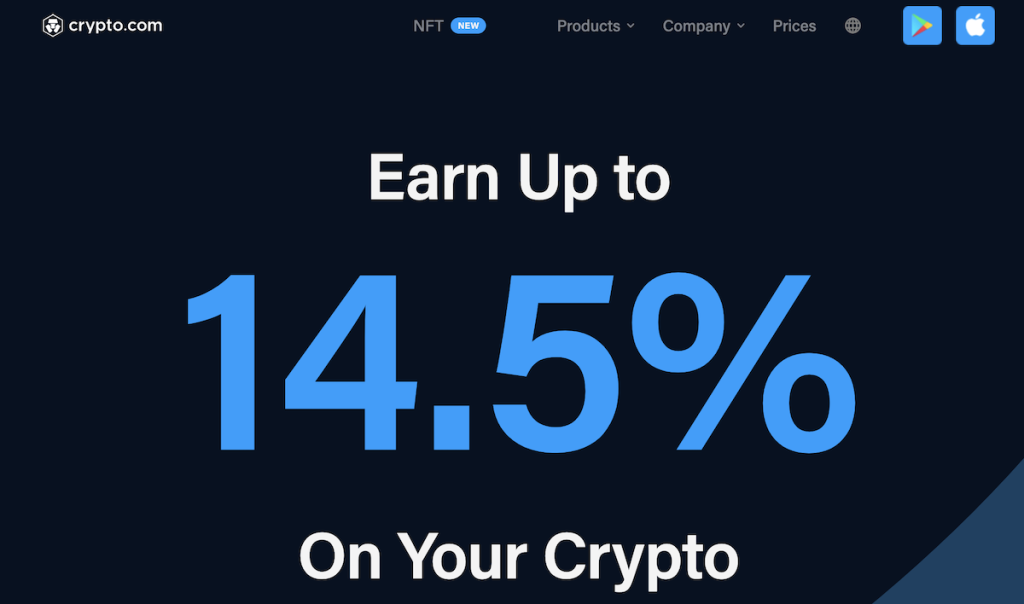 Available in most U.S. states, Crypto.com offers affordability with a large selection of over 60 cryptocurrencies, including its own CRO. Account minimums vary based on the type of currencies and how long you hold them. It's currently earning up to 14.5% APY and a high rate on stablecoins of up to 14%.
Account holders can get a pre-paid Visa card with cash back rewards up to 8% for those who have the big bucks to qualify. For the rest, there's the Midnight Blue card that returns 1% cashback. Users can deposit money via electronic bank transfers or by wire.
Best for:
Because of the way its incentives work, Crypto.com is well-suited if you plan to hold investments longer than three months or can stake $50,000 in CRO.
What you should know:
The website is hard to navigate and the trading fee structure for Crypto.com is a little complicated. Also, although there are over 100 coins, 40 of them aren't available in the U.S. and another 35 are not available in all states.
Some users say that customer service isn't as responsive as they would like.
Bonuses:
None currently.
Where to start:
Calculate your reward potential on Crypto.com.
Buy crypto with 0% credit card fees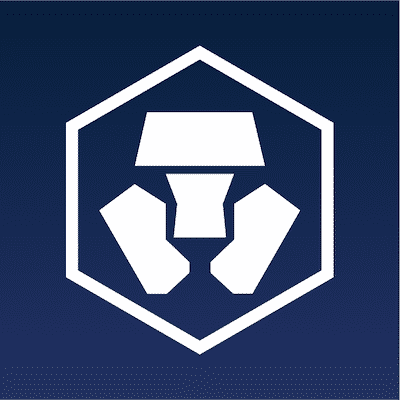 Crypto.com
Buy and sell 90 cryptocurrencies with 20+ fiat currencies using bank transfers or your credit/debit card.
Open Account
3. Gemini – Best Security
Gemini mobile app is top-rated, secure, and easy to use for the essentials like making a trade or linking to external bank accounts. There's a nice selection of educational resources. It also has low fees, a good selection of cryptos, and a solid yield on stablecoins. Gemini has its own stablecoin, GUSD. The current APY for Gemini crypto interest accounts is up to 8.05 and compounded daily.
Through the app, you can pay for purchases at thousands of merchants.
Best for:
Gemini is great for traders and investors at every skill level who want a full-featured trading platform.
What you should know:
Gemini is missing some of the popular cryptocurrencies. And for small trades, the fee structure is expensive. There is no linked debit card, although you can shop at many online stores through its app.
Bonuses:
None currently.
Where to start:
Put your crypto balance to work at Gemini Earn ®.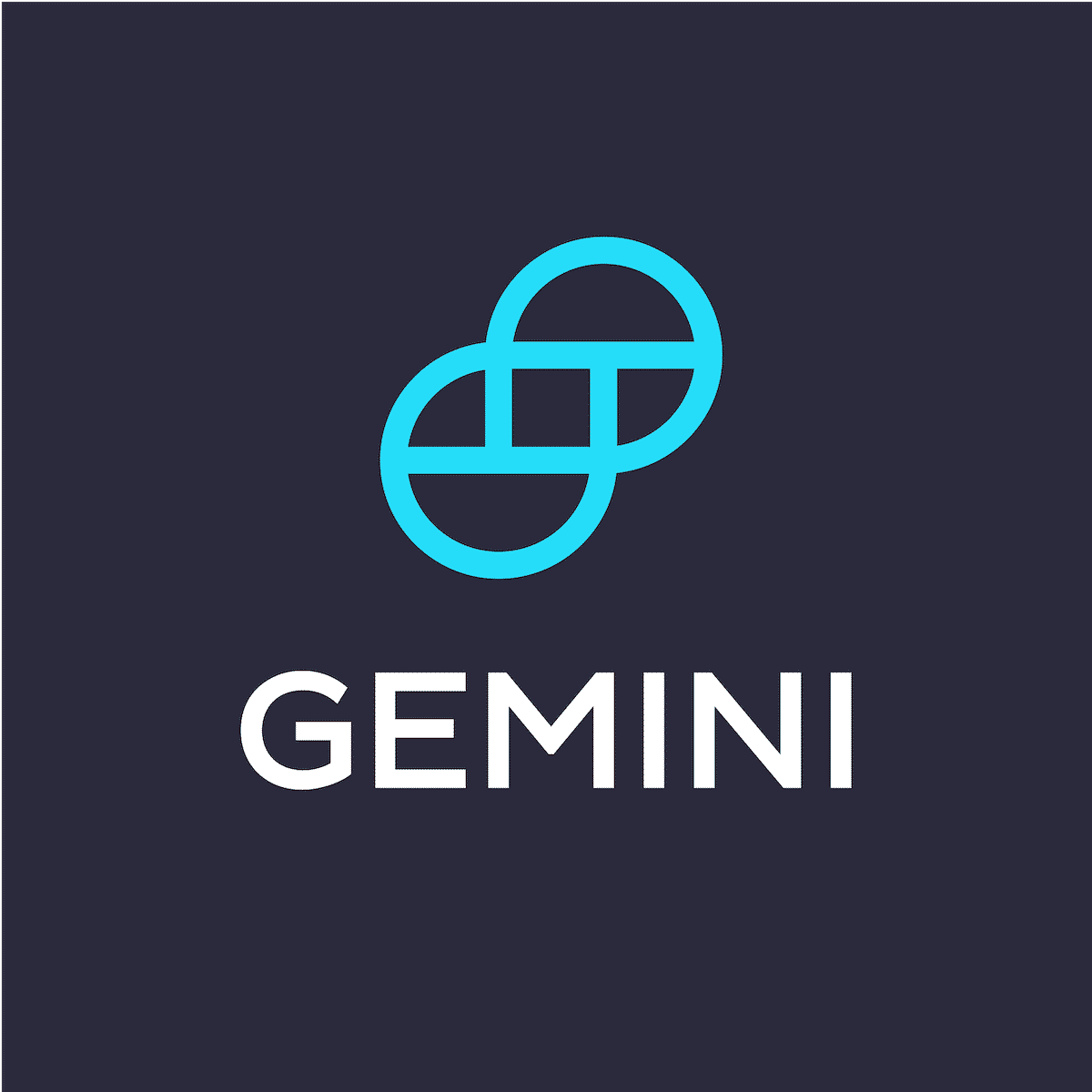 Gemini Earn
Put your crypto balance to work. With Gemini Earn, you can receive up to 8.05% APY on your cryptocurrency, including stablecoins.
Start Earning
4. Coinbase – Best for Crypto Beginners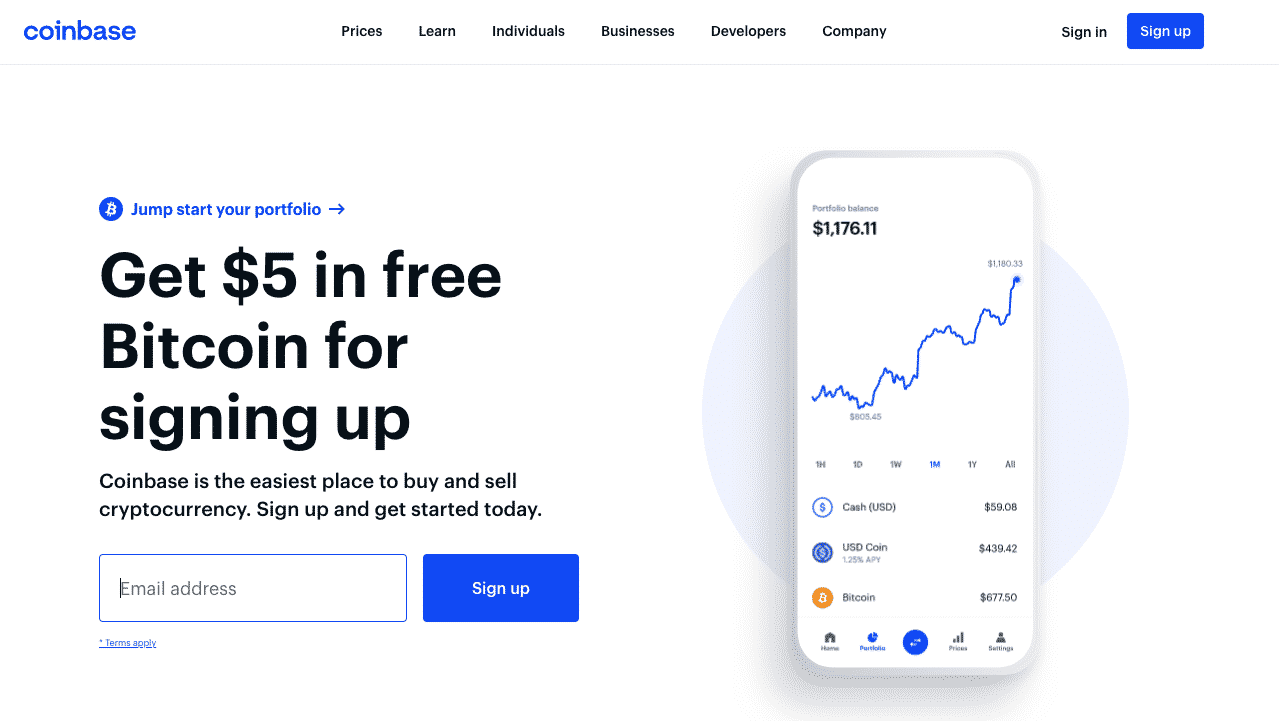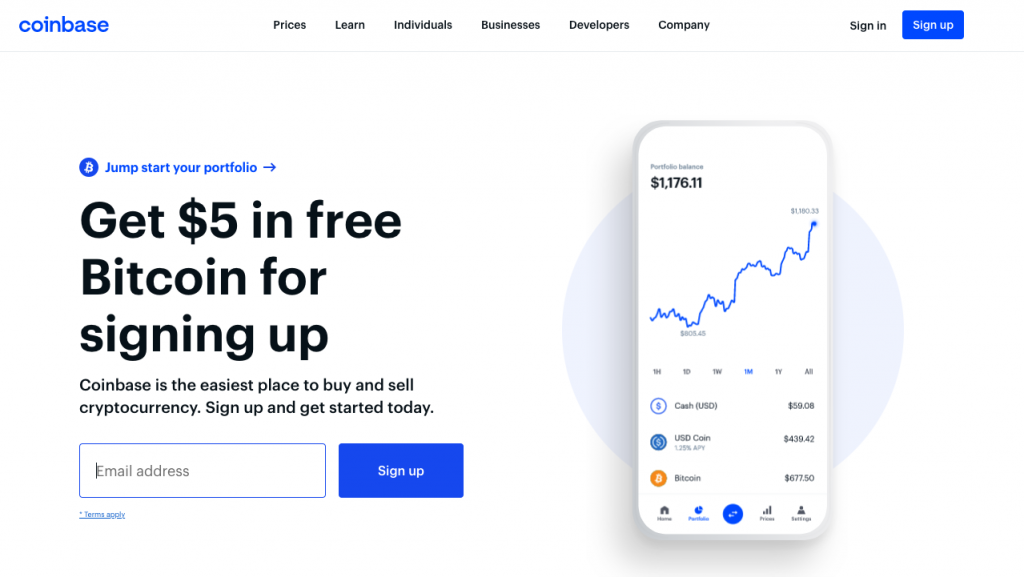 Coinbase has one of the world's largest cryptocurrency exchanges and one of the best places to buy Bitcoin and cryptocurrency. Its savings account is the new kid on the block. The interest account offers a good selection of currencies with low minimum balances required. They have an intuitive, top-rated mobile app with advanced functionality. The app features a large selection of beginner guides, crypto tips, and tutorials. You can also earn free crypto by taking certain courses.
The current APY is up to 4% compounded monthly on USD coin. The yield is low compared to other accounts because Coinbase is reportedly more selective in its lending practices.
Best for:
A large number of beginner guides and intuitive navigation make Coinbase good for novice investors. The robust trading platform is great for advanced traders who want to earn a small amount of interest while waiting to make cryptocurrency trades.
What you should know:
Coinbase's fee structure is difficult to understand and too expensive for small purchases. Interest is low on most currencies. More experienced traders may want more advanced trading tools and low trade fees.
Bonuses:
You'll get $10 in free Bitcoin when you buy or sell $100 or more in crypto.
Where to start:
Learn more and earn crypto for your Coinbase account.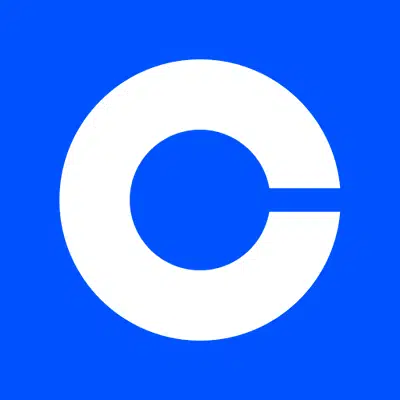 Coinbase
Coinbase offers over 25 cryptos to trade, invest, or stake in. If you want to diversify your income sources through cryptocurrencies, Coinbase is an ideal platform to buy, sell, or even build your crypto portfolio.
Open Account
Coinbase Alternatives
5. Nexo (NEXO) – Best for Daily Interest Checked Card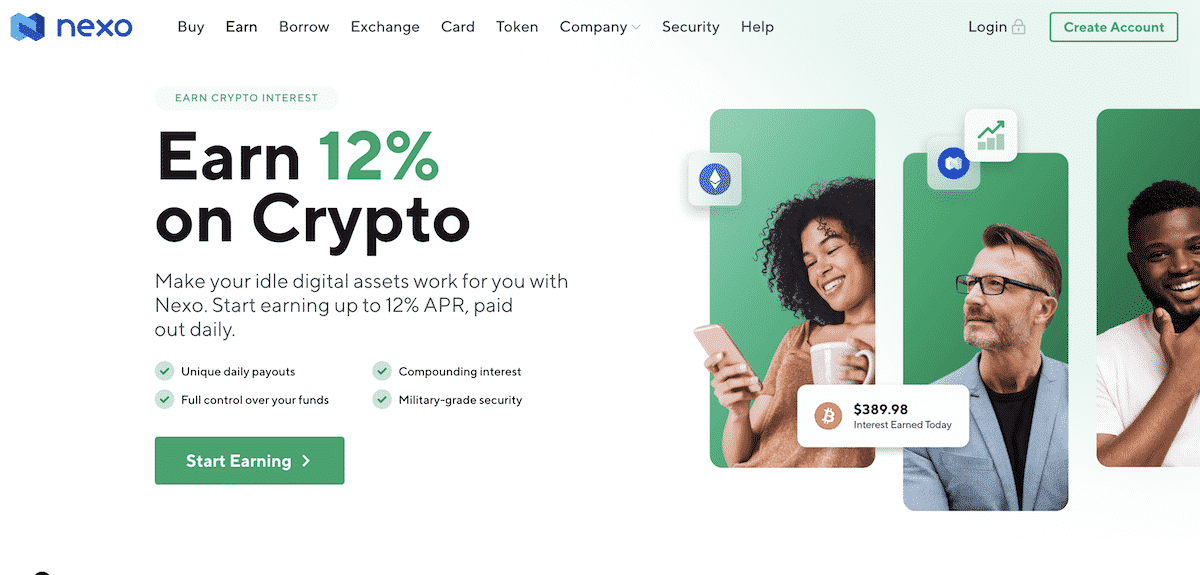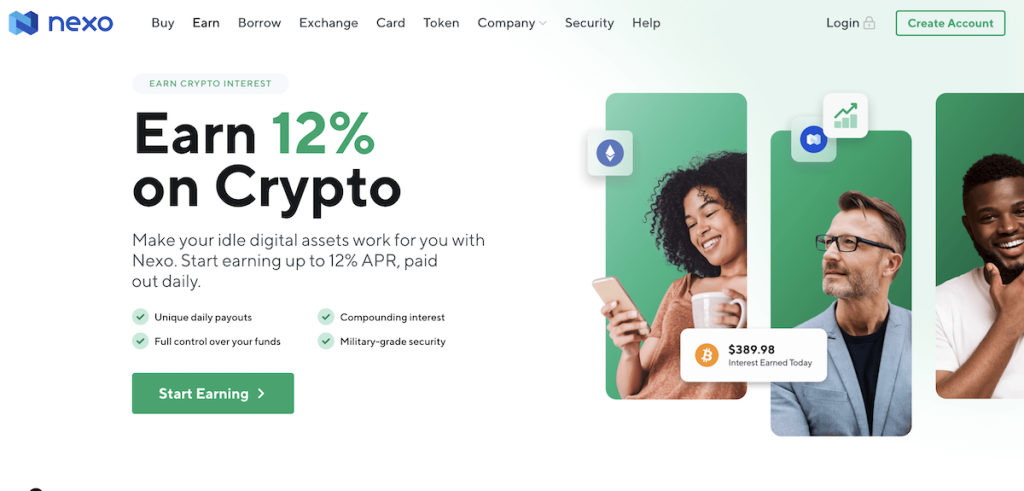 Nexo, with no account minimums, has no deposit fees and a tiered withdrawal system. You get one to five free withdrawals, based on the percentage of NEXO tokens you have. There is also a Mastercard debit card.
You can deposit 24 cryptocurrencies, stablecoins, and other digital assets in your account. You'll earn an APY of up to 12% deposited daily on stablecoins. NEXO token holders get higher yields on savings. Interest is compounded and deposited daily to your account, so there's no need to wait a whole month to start earning passive income.
Even though the platform offers plenty of functionality, it's oriented toward beginners. It's easy to learn and even easier to get started.
Best for:
Beginning crypto investors will enjoy the clean layout and shallow learning curve. Long-term cryptocurrency investors will appreciate the free withdrawals.
What you should know:
If you're looking to learn more about trading, there are fewer educational resources than some of the competitors.
Bonuses:
Еnter the world of crypto today and get $10 worth of Bitcoin.
Where to start:
Make your idle cryptocurrencies work for you with Nexo.
Sign Up & Earn $10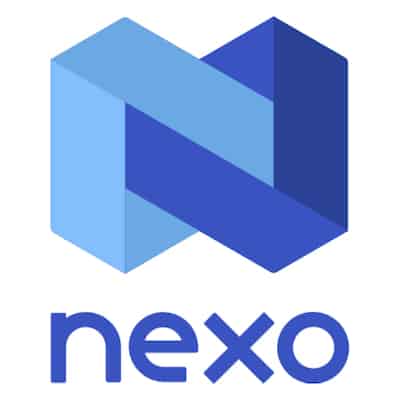 Nexo
Make your idle digital assets work for you with Nexo. Start earning up to 12% APR, paid out daily. Join and earn $10 in BTC.
Get $10 in Bitcoin
London-based Celsius put all of its eggs in the mobile basket. So you'll find it intuitive and user-friendly. The account has no minimum deposit, no fees, and a great loyalty program. They have a fair selection of crypto, offering 25 as well as over 10 stablecoins. With one of the highest rates, the current APY is up to 17.78% compounded weekly.
You can also borrow money in cash from the Celsius lending platform. Loan approval is instant and there are no credit checks or fees.
Best for:
Celsius is best for beginners who need an easy-to-use platform. Also, it's great for passive investors who want to earn higher interest rates while holding on to their crypto assets and using crypto lending strategies.
What you should know:
U.S. residents can't earn as much on CEL as investors from other countries. Also, there is no website, just a mobile app.
Bonuses:
Join Celsius Network using this unique referral link or use the referral code 1011894cdc when signing up and earn $50 in BTC with your first transfer of $400 or more.
Where to start:
See what you could be earning at Celsius.
7. Voyager (VGX) – Best Easy-to-Use Platform
Voyager offers a 100% commission-free buying and selling platform. They have a large selection of coins, including the more popular assets like Dogecoin and Shiba Inu. Voyager pays competitive interest rates, up to 9% APY on crypto. The platform, although easy to use, also offers professional trading services.
Voyager is available in every U.S. state except New York. The company is headed by Stephen Ehrlich, the former CEO of E-Trade Professional Trading.
Best for:
The Voyager platform is good for beginners and those who are mobile-oriented.
What you should know:
The platform is only available on mobile. It can be challenging to move between apps to transfer cryptocurrency. Plus, you must store assets in the Voyager wallet to earn interest. They can freeze your account if they want to. You can't sell one crypto and buy another without converting to USD first. Voyager is only available in the U.S. but expects to extend internationally in 2022.
Bonuses:
Download the app and trade $100 to get $25 of free Bitcoin. Use code 46E27E98A or this link to claim your BTC.
Where to start:
Let your crypto work for you at Voyager.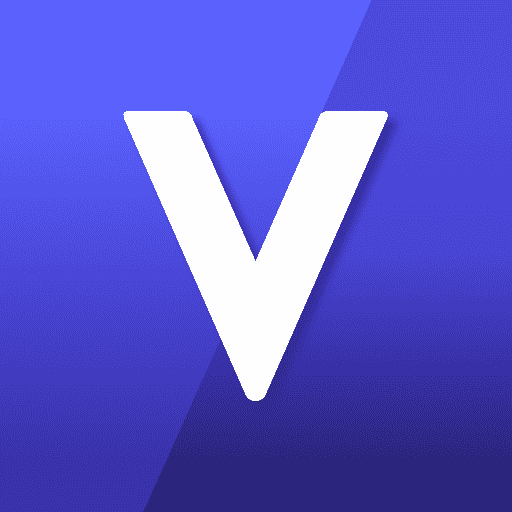 Voyager
Earn up to 12% annual rewards on 30+ digital assets. Simply hold your assets in the Voyager app to automatically earn rewards at the end of each month with no lockups and no limits.
Join and Get $25 in Bitcoin
8. YouHodler – Best for Active Earning + Trading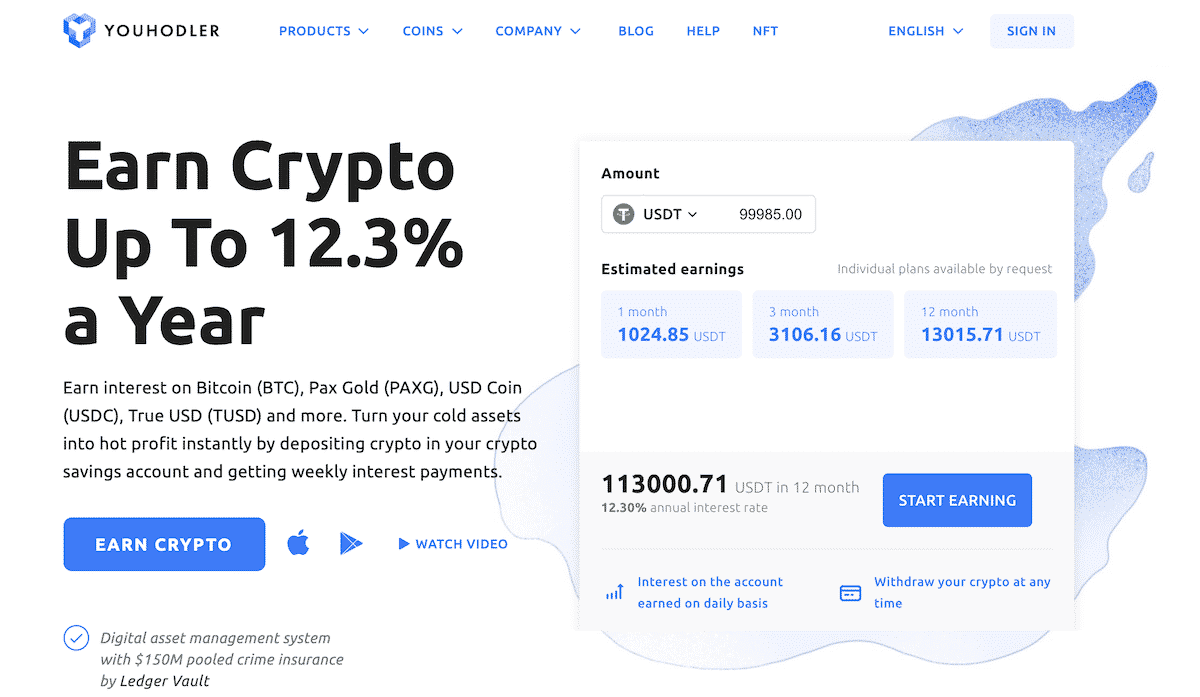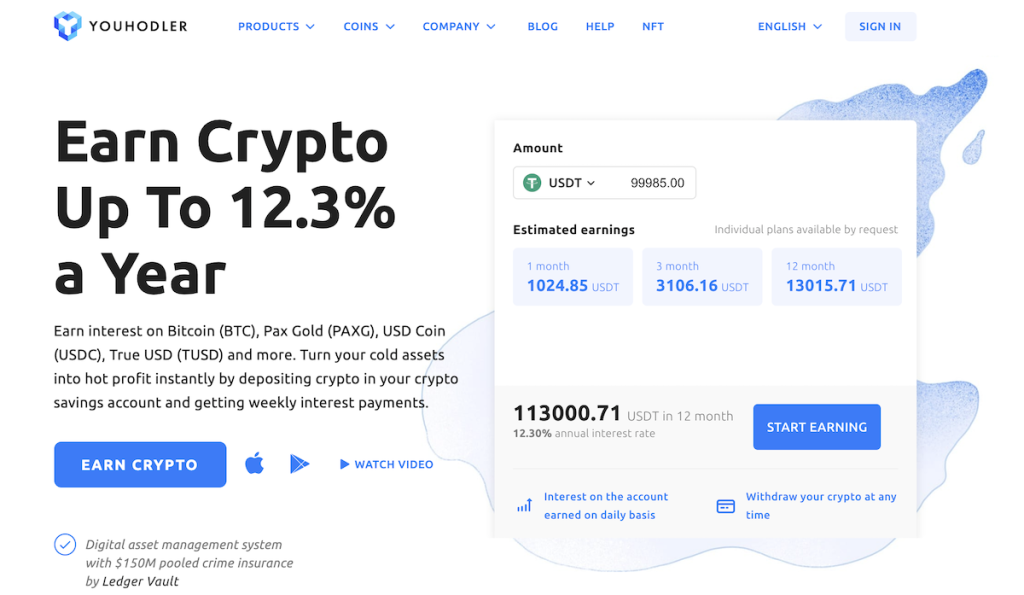 An EU and Swiss-based company, YouHodler offers nearly two dozen coins. There is a minimum $100 USD investment to earn interest. Earn up to 12% compounded weekly with no fees on withdrawals. The platform is simple to use and you can buy crypto with fiat currencies so start-up is easy. There is both email and live chat customer support.
The self-proclaimed crypto-fiat financial service is packed with features. It even has a feature that resembles margin trading tools so you can leverage your assets if you want.
Best for:
YouHodler is great for more sophisticated investors who want to make the most of price fluctuations and HODL (buy and hold) at the same time.
What you should know:
YouHodler is not available in the U.S.
Deposit fees, up to 4%, are high. There are also withdrawal limits.
Bonuses:
None currently.
Where to start:
Boost your crypto earnings each week with YouHodler.
Key Things to Remember about Crypto Savings Accounts
Cryptocurrency savings accounts differ from regular bank high yield savings accounts in many ways. It's more than a currency and more than a digital asset. While few people understand the nitty-gritty details of blockchain and cryptography, the most important things to remember are pretty simple.
FDIC Insurance
There is none. Although they're called savings accounts, a crypto account is an investment. There is no guarantee that you'll recoup your money if the provider goes under or for any other reason. That's why it's important to stick with well-established companies.
Private Key
When you deposit into crypto savings, your currency is there for others to borrow for a period of time. You give up your private key to make it available to them. So, unlike a bank savings account, the money isn't sitting there waiting for you. The borrower pays interest in return for the use of your cryptocurrency.
APY
It is significantly more than you might earn on, say, a credit union savings account. This is simple economics. Regular banks make money by offering to loan the money they store. But, crypto banks don't have money to lend. They must attract investors like you. In order to do that, they pay more.
Hedge Against Loss
The APY on crypto savings accounts offers an additional benefit: if your currency decreases in value, you'll continue to earn interest.
Withdrawals
Traditional banks let you withdraw money six times per month. Most crypto banks, however, have restrictions on the number of times you can withdraw. Some allow one free withdrawal, others charge a fee. Remember, crypto accounts are investments.
Compounding
Compounding means that your interest earns interest. Certain crypto savings accounts don't pay compound interest. All of the platforms listed here compound. Of course, consider the expected APY before you rule out non-compounding accounts.
Interest Earned in Crypto
The money that you deposit into a crypto savings account becomes cryptocurrency. Interest is earned in crypto, as well. If you are more interested in U.S. dollars, you might consider investing in the popular USDC or USDT. They are stablecoins that are pegged to the dollar. You can redeem a $1 USDT for one US dollar. Keep in mind, however, that if demand drops, the USDC will lose value.
Start Earning Passive Income with Cryptocurrency
The most important takeaway is that cryptocurrencies like Bitcoin is an asset class like any other. It comes with a bit of risk. So you should consider how crypto fits into your overall financial plan and whether you can take all of the heart-pounding excitement.
Plenty of investor hacks have made a ton of money by buying the right type of crypto at the right time. But no matter how you invest your money, make sure you're diversified and know what you're getting into.
You can do better than wait for your cryptocurrency to go up in value. Deposit your currency in one of these high-yield savings accounts and start earning passive income today.
Crypto Resources
Best Online Brokers Of September 2022
| | | |
| --- | --- | --- |
| Best for commission-free trades | Best for automatic investing | |
| | | |
| | | |
| Promotion: free stock worth up to $225 | Promotion: $20 sign up bonus | Promotion: $10 sign up bonus |
| | | |
Best for commission-free trades
Promotion: free stock worth up to $225
Best for automatic investing
Promotion: $20 sign up bonus
Best micro-investing app
Promotion: $10 sign up bonus