Motley Fool Stock Advisor has been around since 2002 and is designed to help you outperform the stock market and create real value for your portfolio. I'm not talking about buying meme stocks like GME or AMC. The goal is to buy businesses, not tickers.
Motley Fool Stock Advisor, which is run by Motley Fool co-founders David and Tom Gardner, allows you to find the best investment stocks and it also raises the confidence levels for any investor. The real value of Stock Advisor isn't the quantity of stocks, but how good they are and how effective at helping investors make a tidy profit. Some of the top picks include Booking Holdings (NASDAQ: BKNG) and UnitedHealth Group (NYSE: UNH) which has generated returns of more than 950%.
As you will come to find out in this Motley Fool Stock Advisor review, this is a very good solution especially for new investors that want to find the best stocks before the rest of the markets discovers them.
GET 50% OFF Motley Fool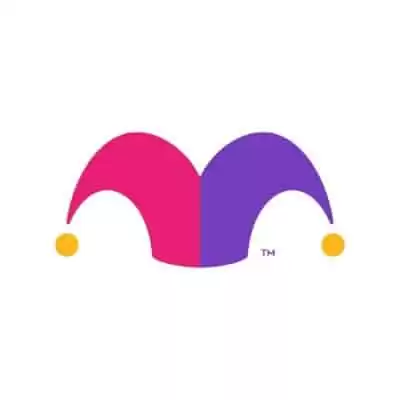 How Does Motley Fool Stock Advisor Work?
The way the Motley Fool Stock Advisor works is pretty easy to understand. It will offer you arguments that tell you what makes a stock good and you will also get to know exactly what makes that stock so impressive and unique. It's one of the best stock picking services we've reviewed.
In choosing those picks, the Stock Advisor team focuses on seven time-tested principles:
Buy businesses, not tickers. Look for companies with strong managers with a vision for their future.
Be a lifetime investor. Invest for the long term and follow companies' prospects over time.
Diversify by holding a portfolio of many stocks from different industries.
Fish where others aren't. Thinking for yourself is better than following the crowd.
Check emotions at the door. Being able to act against your instincts is a valuable trait that most investors lack.
Keep score. Being accountable to members means tracking picks, celebrating victories and learning from setbacks.
Be foolish and have fun. Too many people think investing has to be serious, but embracing your stock-picking can be both enriching and enlightening.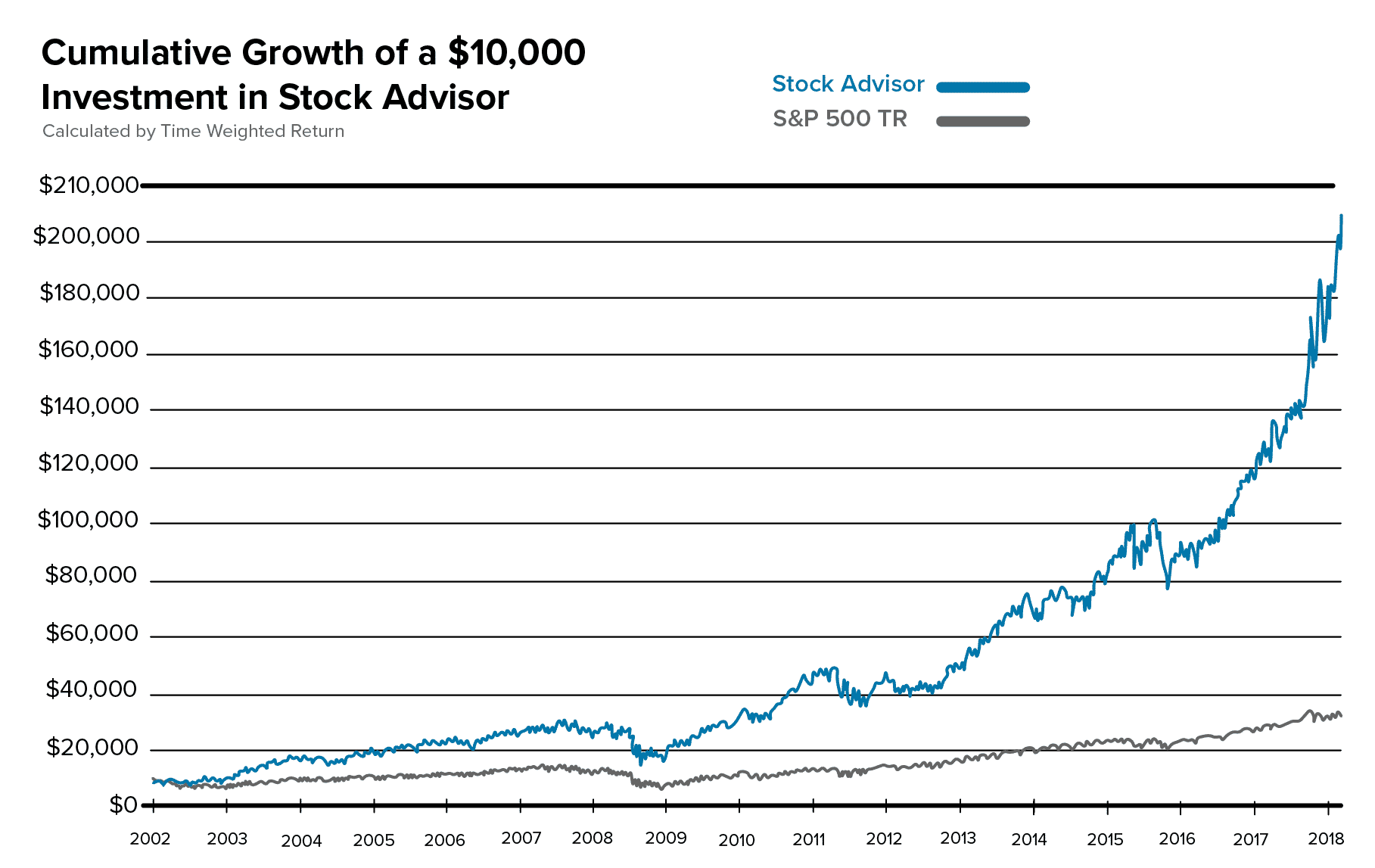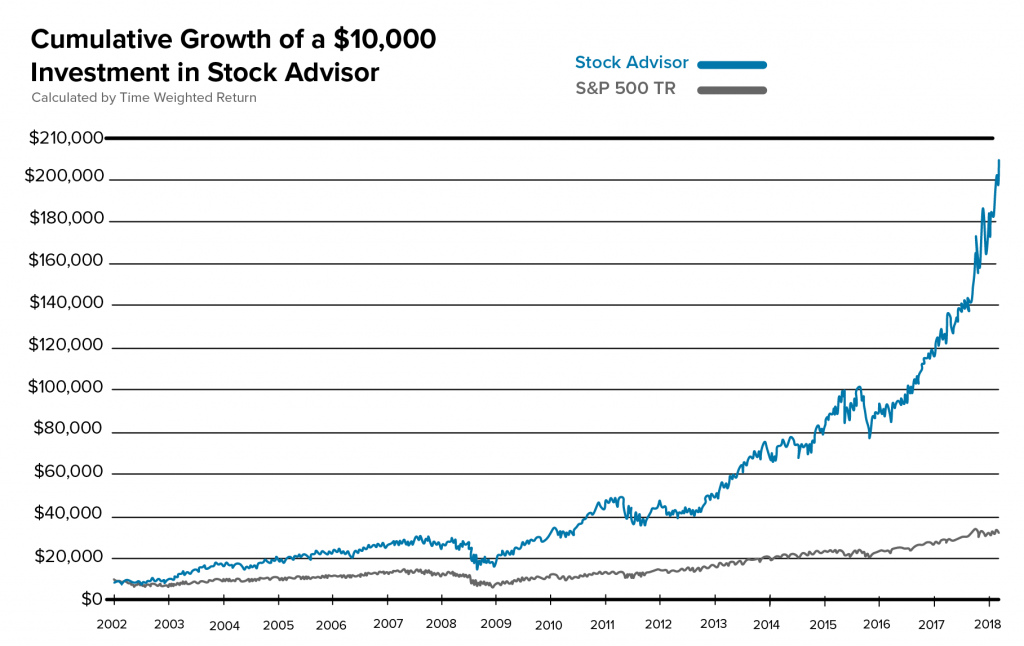 The nice thing about the Motley Fool Stock Advisor is that it shows catalysts which range from things like pipeline development information to cycle upgrades or industry trends. They also have valuations that show the overall value of that stock for the past few months.
They also focus on showing things like trends, themes, and financial metrics. They are all a great part of the financial analysis, especially metrics that are known to offer a great insight into the overall financial value offered by this and the great results that come with something like this.
When you use the Motley Fool Stock Advisor, these picks will mostly focus on picking the best stocks that have will benefit from long-term trends (like electric car stocks). They will also focus on showing you stocks backed by great financials too. Every little detail counts here and you really have to know what company you are investing in.
Related: 12 Best Ways to Invest $1,000 (and Double It!)
Motley Fool Community
During the Motley Fool Stock Advisor review process we noticed that this program actually has a massive community of investors to back it up. And it's pretty interesting just because you rarely see a large community behind a product like this.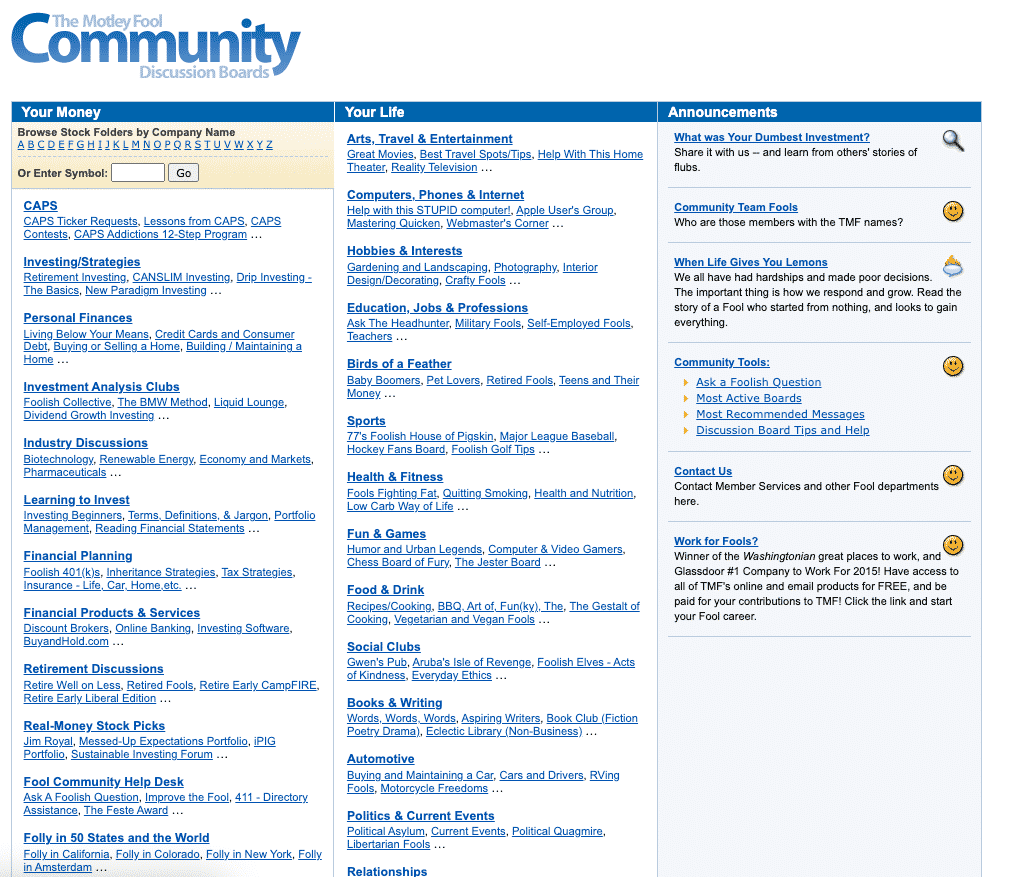 The investors are very helpful, and they learn from one another. It's always great to learn from mistakes and what other people have to say, and that's exactly what you are getting in here. The boards offered by this tool are particularly handy, so don't hesitate and enroll in those discussion boards as fast as you can for the best results.
Who Should Use It?
During the Motley Fool Stock Advisor review, we noticed that this program has a lot of recommendations for newcomers and experts alike.
Based on our experience, we found that this is one of the tools great for self-directed investors that put a lot of emphasis and research. You also need to have a focus on long-term investment portfolios. If you believe that you can win from a stock pick right away, this is not for you.
As we mentioned earlier, it's mostly for those persons focused on long-term investment strategies and it certainly has the potential to pay off for you if you do that.
This works for you even if you are a prudent investor with years of experience. In fact, the Motley Fool Stock Advisor recommendations have beaten the market over the past 18 years. By joining, you increase your odds of succeeding in the stock market and building long-term wealth.
Should New Investors Use It?
The wealth of information offered here makes the Motley Fool Stock Advisor a great tool for newcomers as well. It might feel a bit overwhelming, but with a bit of hard work, you will have no problem figuring out everything and getting the results you expect no matter the situation.
Motley Fool Stock Advisor Pricing
The price for Motley Fool Stock Advisor is $199 $99 per year, however, you can also go with $20 per month as well if you want, that's up to you.
Only $99 for a year of full access – that's just $1.90 a week and is backed by a 30-Day membership fee back guarantee.
And if you give Stock Advisor a try and decide it's not for you, that's fine too. Simply cancel within 30 days and you'll receive every penny of your membership fee back.
Benefits
We liked the Motley Fool Stock Advisor quite a bit. It has a solid history of great performance, and lots of people online tried this advisor with success. There's also a great members-only board where you can talk with investors and learn a lot of new stuff. I mean, who doesn't want to invest in the next Amazon or Netflix?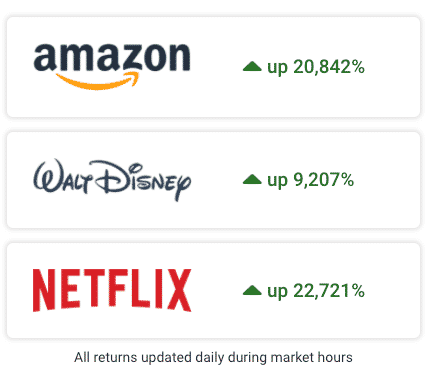 The fact that they share a wealth of information and profitable stocks with you is very handy, and it does make it easy to learn and understand the stock market without that much of a hassle. The analysts are updating recommendations all the time, and you can also learn about investment research, how to build an investment portfolio and so on.
Downsides
If you're not into heavy research before investing, the Motley Fool Stock Advisor program might not be for you. It's also very technical, and you can't win unless you have a really good return on investments. You may be better off using a robo advisor which is a very hands off approach to investing, yet safe.
Do you want to get 50% OFF Motley Fool? You can claim your discount here.
Motley Fool Stock Advisor Summary
One thing is certain, during the Motley Fool Stock Advisor review we found this tool to be a professional stock advisor with great info and outstanding tools. It's very reliable, adaptable and it can be adjusted to your needs all the time.
Yes, for some people this might be hard to get into, but it's actually a very professional and reliable tool that you can use whenever you see fit. If you like investing in stocks, then the Motley Fool Stock Advisor is one of the tools that you do not want to miss.
If you are interested in learning more about investing, you should check out our recent post that details the top 3 investing books that you need to read if you want to be smarter about investing.
GET 50% OFF Motley Fool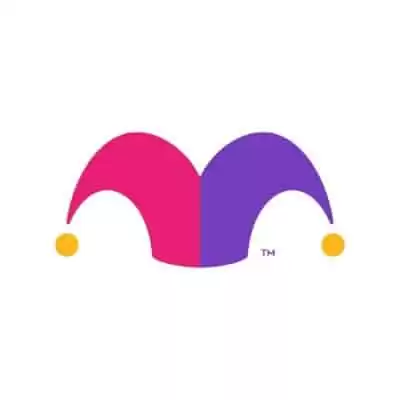 Apps Giving Away Free Stocks?
Get up 15 free stocks

Moomoo
Moomoo offers zero-commission trading for stock, ETFs, and options on an advanced trading platform with robust research and analytical tools. New users can get up to 15 free stocks worth up to $30,000.
Open Account