Are you wondering how to turn $10k into $100k? Or do you even have more to invest like $15K, $20K, $25K, or $30K to make even more than six figures?
The basic concept of investing involves using money to grow your wealth. From there, it's all about how you approach growing your profits.
Which investments do you choose and how much risk are you comfortable with? For some, increasing their income potential with timely small investments has led to historic dividends down the road.
If you've found a way to make $10,000 and now have a small nest egg or sum of savings and want to build your wealth, diversifying is one of the most common ways to boost your efforts. Our guide includes a number of investments you can make to turn your $10,000 into a yearly income you can depend on.
While many of them vary in terms of how much time you'll need to invest, they all contribute to a higher income potential in the end.
Are you ready to make your money work for you, rather than the other way around? Let's get started.
30 Different Ways to Turn $10K into $100K
We've gone over ways to double $10K quickly, but let's think bigger. With the right investments and a goal-oriented mindset, it's possible to turn $10,000 into $100,000.
1. Invest in an Index Fund
An index fund is a type of mutual fund that is risk-adjusted. Index funds can act as a micro-investing venture, as many investors prefer them for their low trading fees.
There are many online brokers who specialize in index funds, such as M1 Finance, Acorns, and Robinhood.
Best for index fund investing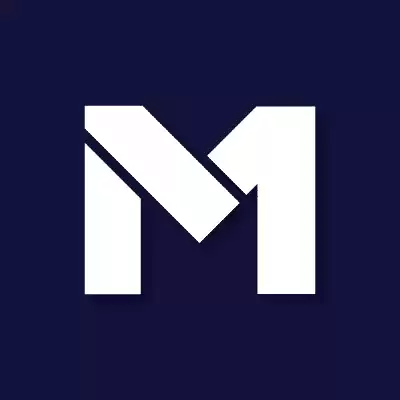 2. Invest in Mutual Funds
A collection of stocks you purchase for a low fee, mutual funds are typically an investment you hold onto for years at a time. You can find mutual funds with the help of a financial advisor or an automated investment service. Many finance management apps can also help you put together a portfolio.
To learn more, check out our mutual funds guide.
3. Invest in ETFs
Exchange-traded funds, or ETFs, allow you to purchase several stocks at once through a single investment. ETFs are typically easy to invest in, as they incur low fees and trade at prices close to or under fair market values.
4. Invest in Dividend Stocks
The average return on a dividend stock can vary from 0.5% to 12%. Dividend stocks allow you to share in the profits of a particular company each quarter or annually. You can use a dividend tracker to manage your dividend stocks.
5. Invest in an IPO
IPOs are classified as the "initial public offering" of a stock. This occurs when a company first offers shares to the public, and is not as common as it used to be. Many investors consider IPOs to be risky, but there is potential for large profits.
You can find IPOs through automated investment services, finance management apps, and/or brokerage websites.
6. Open a High-Yield Savings Account
Passive income is one of the best ways to turn your $10,000 investment into $100,000. A high-yield savings account allows you to passively earn a high rate of interest on your savings, meaning as long as you keep your account funded, you earn money.
Aspiration and CIT Bank are some of the best high-yield savings accounts available. You can also find out more about high-yield savings accounts on brokerage websites.

CIT Bank Savings Connect
Get a competitive rate on your Savings Connect account, offering an impressive 11 times the National Average. With the CIT Bank mobile app, you can conveniently deposit checks and make transfers from your mobile device. There are no account opening or monthly service fees for our savings accounts. Experience hassle-free banking with CIT Bank and take advantage of competitive rates and convenient mobile banking services.
Open Account
7. Participate in Peer-to-Peer Lending
Loaning money to individual borrowers helps them to pay off high-interest debt and/or consolidate debt. This concept of peer-to-peer lending allows you to choose from many types of loans and there's not necessarily a limit to how much you can make.
8. Invest in Your Future
Educating yourself and adding to your skill set is one of the best investments you can make. Continue your education with training, certifications, and apprenticeships. Consider attending college or taking online courses for free.
Udemy, LinkedIn Learning, and Skillshare all offer free and paid courses you can take to increase your income potential.
9. Contribute to Retirement Investment Accounts
There's nothing super exciting about contributing to your 401(k), unless you consider the tax benefits you'll receive for maxing out your contributions each year. Plus, it's money you'll be thankful for when retirement comes.
10. Invest in Real Estate
Here's another passive income opportunity for you: investing in real estate. There are many ways to invest in real estate, including renovating and selling the properties you do purchase. You can also invest in crowdfunding, syndication, wholesaling, and REITs, to name a few.
Besides fix and flip homes, you can also invest in real estate with the help of a variety of apps.
These include Fundrise, EquityMultiple, Groundfloor, and CrowdStreet. Consult our reviews on Groundfloor, Fundrise, CrowdStreet, and EquityMultiple for more information.
| | | |
| --- | --- | --- |
| | Best for low minimum investment | |
| | | |
| | | |
| | | |
Best for low minimum investment
11. Take a Cash-Out Refinance
Refinancing your home and taking advantage of the equity you've built up can be a great way to obtain collateral for another loan. Many lenders offer different types of loans and corresponding terms. Cash-out refinances are preferred because you can pay them off anytime without incurring a penalty.
12. Purchase a Rental Property
Buying a rental property does require a bit of money upfront. With that said, you can set your own monthly rental rate and choose your tenants, which minimizes risk if you do your homework. Rental properties are also a preferred type of real estate investment because they're not as affected by the real estate market if it were to drop out. Renters will still need a place to live.
13. Start Your Own Business
Starting your own business has become more common in the past few years than it was previously. This opportunity is great for turning side hustles into your main source of income, though a business plan typically helps. Everyone's business ideas vary, but you can start while you're still in college to get the ball rolling for after graduation.
14. Buy an Established Business
Starting a business from scratch can be intimidating, but buying one that's already set up makes the process a lot easier. Most established businesses have space, employees, and leases already set up so you can manage them properly for the highest returns.
15. Start a Blog
Blogs are one of the best free ways to start earning money. You can create the website how you want it with platforms such as WordPress and Wix, and you can write about whatever makes you happy.
One of the best ways to earn money from a blog is from advertising, hosting fees, paid blog posts, affiliate links, and consulting opportunities. Share your expertise and charge for your time to make money with a blog.
16. Launch a Podcast
Podcasts are a great way to talk about what you're passionate about. You can dive into a number of topics and the best part is that you're the ultimate boss, so whatever you choose to do with your podcast is up to you.
Guests help increase the draw of a podcast, so speaking to a lot of different people can help this type of passive income grow.
17. Create and Monetize Social Media Accounts
It's hard to find anyone these days who isn't on social media. This makes it the perfect investment opportunity for investors who want to promote products, share their expertise, entertain their audiences, and more.
Most people on YouTube, Instagram, and Facebook participate in affiliate marketing to earn extra money. Brands will pay big bucks to get their name in front of a large social media audience, no matter the topic.
18. Develop a Coaching Program
Udemy, Facebook Groups, and YouTube are common ways you can offer your expertise to the world. No matter what subject you teach others about, consider this as a way to earn passive income.
19. Invest in Bonds
Bonds offer fixed-rate interest payments and gain value over time. They are generally considered a safe investment, as the money doesn't go away if market conditions change. At the same time, you shouldn't expect the highest rate of return on bonds when compared to other investments.
20. Invest in Money Market Accounts
Money markets are typically one of the safest investments you can make to earn more interest on what you invest in. There's little to no risk involved on these FDIC-insured accounts.
21. Invest in Certificate of Deposits (CDs)
A certificate of deposit, or CD, allows you to earn a guaranteed amount of interest on the money you deposit into the bank. However, you will be subject to terms that limit the use of this money, as you'll have to allow it to mature in order to receive your full investment back, and then some.
The interest rate on CDs can often be higher than those you'd find on high-yield savings accounts and/or money market accounts.
22. Flip Products
One man's broken trash is another man's source of income. Purchasing products online that you can then fix and flip can go a long way in building your wealth, especially considering the wide range of items to flip, such as household items, furniture, and collectibles.
23. Invest in Small Businesses
Mainvest allows you to invest in small businesses across the country for as little as $100. With Mainvest, you may invest in a range of different small businesses such as restaurants or breweries.
This is a true wealth-building app that anyone can use to make money, so there's no need to reason to not download it.
With Mainvest you can invest in small businesses with as little as $100. It's completely free to join and there are no fees. Just pick the companies you want to invest in and watch your money grow.
Join a community of investors accessing 10-25% target returns with as little as $100.
24. Take Advantage of Retail Arbitrage
The concept of retail arbitrage is simple, but it does require a bit of research to know what you're doing. People who partake in retail arbitrage purchase items on clearance at major retailers. They then resell the items on Amazon or eBay at the market price.
There's no limit to what you can earn with retail arbitrage, depending on what products you find, what prices you find them at, and how much you sell them for.
25. Flip Websites
Websites are critical for ecommerce. Many investors purchase websites in order to grow the traffic and then sell them for profit. You can find websites to invest in through Flippa and EmpireFlippers.
26. Invest in Precious Metals
Investing in tangible assets like gold, silver, and platinum might not earn you pocket money in the short term, but they can be crucial to a solid long-term investment strategy.
27. Invest in Wine
The price of wine is determined by many factors, such as consumer trends, weather patterns, and harvest yields. Vint is a platform you can use to invest in wine, which offers annual returns of 5% to 8%.
28. Invest in Farmland
Buying the farm can have a positive meaning if you want to invest in farmland, which offers average annual returns of 11%. We reviewed AcreTrader, as well as FarmTogether, which are two of the most common platforms used to invest in farmland.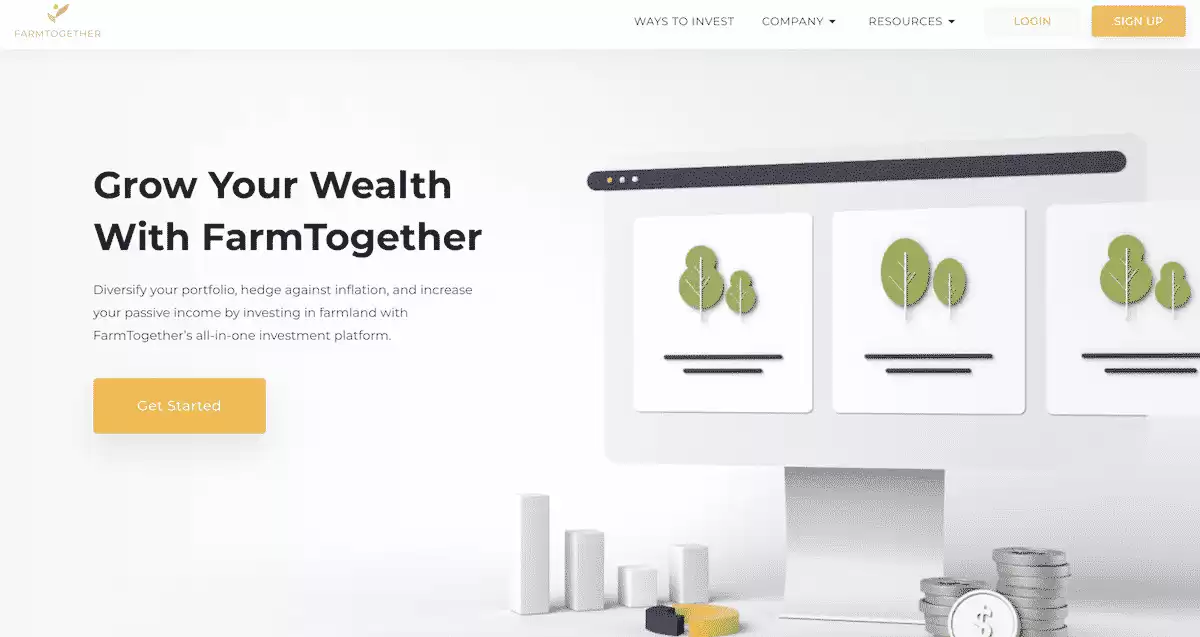 FarmTogether
FarmTogether's crowdfunding platform is one of the few ways accredited investors can get exposure to farmland as an asset class. With decent returns and low fees, it is a compelling choice for those looking to diversify their portfolios. The minimum investment amount is $15,000.
Start Investing Now
FarmTogether Review
29. Invest in Commercial Real Estate
Commercial real estate differs from residential real estate in a few key ways, but it's still a solid investment opportunity for the right investor. You can invest in industrial commercial buildings as well as apartment buildings through platforms such as Streitwise.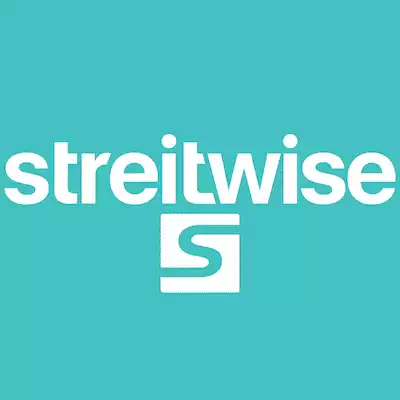 Streitwise – Over 8% Dividends Since 2017
Streitwise is a real estate investing company that enables investors of all wealth levels the ability to own a portion of commercial real estate through an equity REIT. Investors can now access a professionally-managed, tax-advantaged portfolio of real estate assets with over four years of 8%+ returns and earn passive income.
Start Investing →
30. Invest in Art
If you're not sure how to invest in art, check out our guide on investing in art as a beginner. You can typically expect a return of about 15% on average from investing in art. YieldStreet offers potential art investors an intuitive platform that simplifies the process.
Best for alternative investing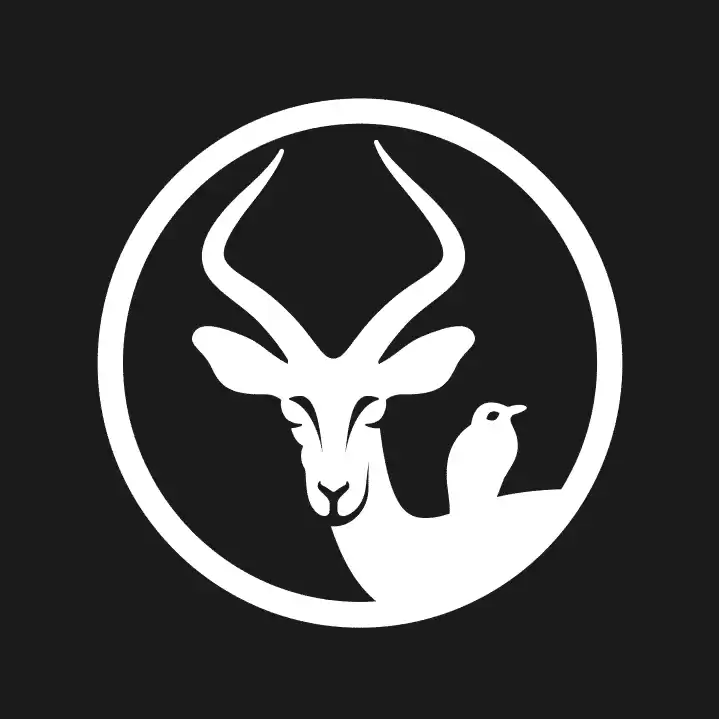 Yieldstreet
Traditional investments that were reserved for the ultra-wealthy are now available to you. Wealth professionals recommend allocating 15-20% of your portfolio to alternatives. Diversify your portfolio and earn passive income with investments starting at $10,000.
Open Account
What to Do Before Investing
Before you take your $10,000 and invest it, you'll want to make sure you have your financial ducks in a row. Here's how you can prepare:
Pay down any debt you have: It's more difficult to make money if you're investing it as well as paying off interest. Focus your efforts in one area, in case your investments don't pan out.
Set up a budget for investing: Just because you have $10K at your disposal doesn't mean you should spend it all at once. Come up with a budget that works for you, both in the short and long term.
Create an emergency fund: Money you invest should only be extended if you're prepared to lose it. However, you should also have an emergency fund to turn to if things go south.
Resist the urge to borrow funds for investing: Creating (more) debt to potentially make a profit is not the best investment strategy. It goes hand-in-hand with the idea that you want to pay down your debt first because the fewer commitments you have, the less risk you'll be taking on with the investments you make.
Look into cash management accounts: Having both your banking and investing information at your fingertips can simplify the entire management process. Cash management accounts keep everything in one place, so you don't have to log in across multiple platforms to manage your money.
Learning more about investments and various strategies can also be a great way to prepare. Continue your education by finding ways to increase your investment knowledge.
How Long Does it Take to Turn $10K into $100K
Increasing your initial investment of $10,000 by tenfold, unfortunately, isn't something that happens overnight. Plan on spending at least a few years building up your wealth, depending of course on what investments you do make.
It's true that the strategies above include both short- and long-term investments. However, most investments that you do make will be long-term, so plan for patience. There is the chance that you may come across a historic opportunity, but the chances are slimmer than they once were.
Rinse and Repeat: Turn $100K into More
The fact that you can turn $10K into $100K with the right investments makes the whole process pretty exciting. It's likely that you'll learn a lot as the months turn into years, but that knowledge you gain could be priceless.
Once you have $100,000, however, there's nothing stopping you from turning around and repeating the process. You'll just be starting with an extra zero on the end. Invest your $100K wisely and you could find yourself with more wealth than you ever thought possible.
Our Pick