Finding ways to save money on your vehicle expenses isn't hard if you know where to look. From getting free air to your tires and learning how to shop for car insurance, the savings can add up.
The need for car insurance has seen a commendable rise with recent legislation in some states making it mandatory for vehicles to be insured. Few of the large insurance companies have gained a huge market share above 60% of the insurance Industry. Hundreds of companies sell car insurance, but what are the top car insurance companies that you can name? Allstate, Geico, Progressive, and State Farm likely come to mind. These four companies make up over half of the auto insurance market share in the U.S.
But what companies offer cheap insurance and how can you shop for it? You need to outreach on your own to both local and national insurance companies for getting cheap auto insurance. Still, many individuals don't feel like the need of getting their vehicles insured but car insurance has brilliant financial advantages. Whenever you are met with a car accident, the financial burdens are covered up by the insurance companies. If you don't have car insurance then you have to foot the bill.
In case you are looking for cheaper rates for your auto insurance, we have formulated 5 proven ways which you can use to find cheap auto insurance.
Car Insurance 101: Defining the Basics
Shopping for car insurance can be complicated. From choosing the right coverage for your vehicle and deductibles, it can get tricky.
---
Want Free Money?
Aspiration: Want to get spotted a $150 for free? Simply sign up for Aspiration, and the free banking app will give you cash for free, you just relax while it gives you $150 just for opening a new debit card. There's no catch. This bank account is legit and only takes two minutes to sign up for an account.
---
Pro tip:
 Surveys are quick, easy, and can pay you cash from the comfort of your home. No wonder they are so popular.
Survey Junkie
,
Branded Surveys
,
Swagbucks
, and
InboxDollars
are just a few of the best survey sites to make money.
But before we dive any further, it's wise to learn about some car insurance basics:
Premiums are the amount of money you're paying for the insurance policy. Typically you pay an insurance premium annually or monthly, with many insurance companies offering discounts if you pay upfront for the entire six or twelve-month policy.
A Deductible is money that you're paying before your insurance kicks in. To chalk it up, if you get in a fender bender that causes $1,500 worth of damage to your bumper, and your deductible is $1,000, you're paying $1,000 and your insurance company pays the remaining $500.
Coverage limits are basically the total amount of money that your insurance company will pay. So any damage that exceeds your coverage limit, won't be covered, and you'll have to pay for the difference.
Claims are reports filed to your insurance provider when you're in an accident. Your car insurance company will appoint you a claims adjuster to evaluate the claim and let you know how much they will cover.
What Factors Affect My Car Insurance Premium?
The average cost of car insurance is $1,502 per year, or $751 per six-month policy ($125.16 per month) according to an auto insurance comparison site, The Zebra.
However, auto insurance costs vary widely based on individual rating factors:
Your Deductible Amount is a factor that affects your car insurance premium. The higher your deductible, the lower your premium and vice versa.
Your location also affects rates. If you live in a city where a lot of accidents occur or reports of stolen cars, guess what, your rate will be higher. Location, location, location… it matters.
Your vehicle type is also a metric that car insurance companies will use to calculate your premium. The higher your vehicle value is worth, expect to pay more. Also, if your vehicle is larger (like a truck or SUV), you're paying more. The reasoning behind this is that a larger vehicle is able to cause more damage.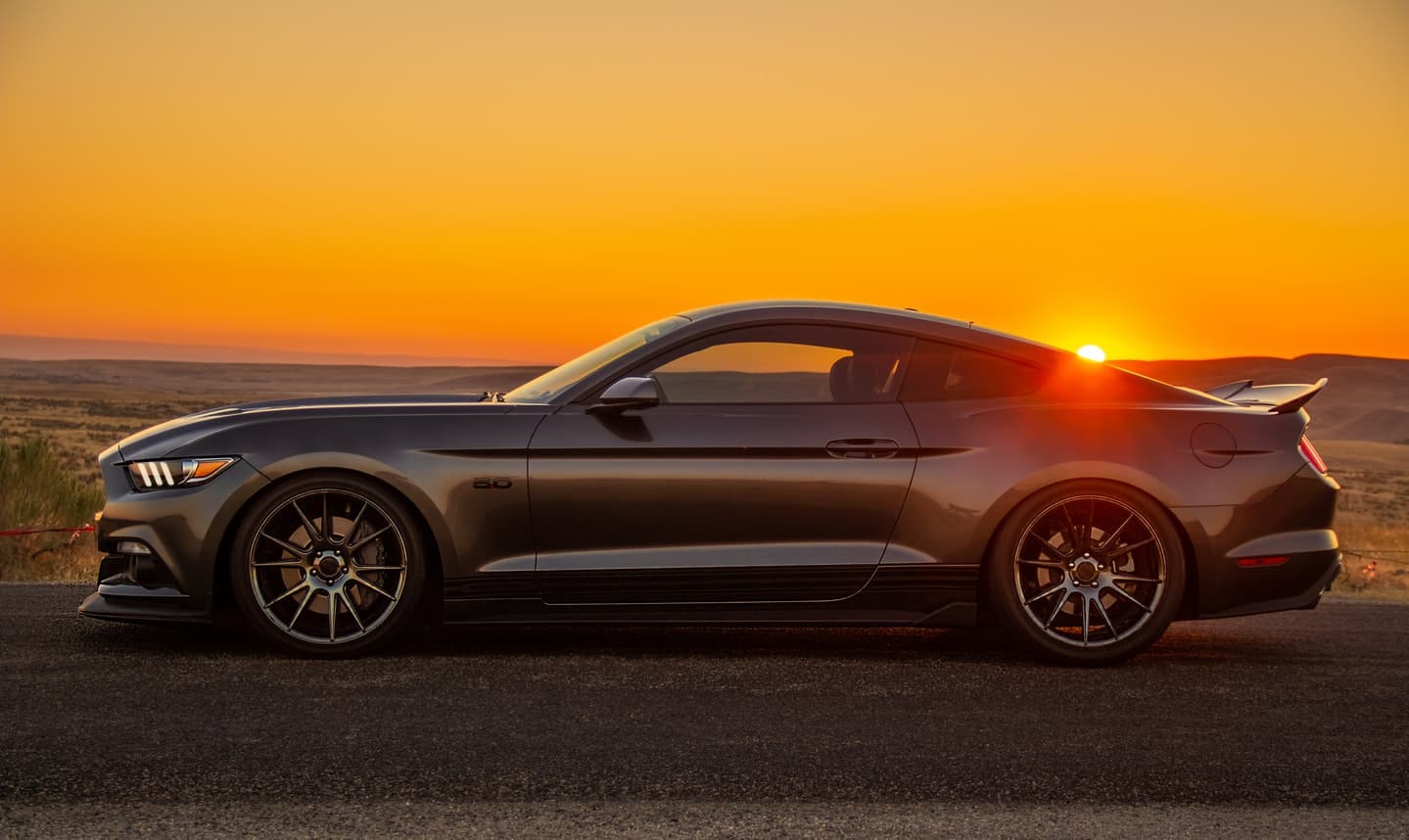 Your credit score also affects your rate. In fact, there is a correlation between your credit score and driving record, the higher your score the better the driving history. The FTC study found that credit-based insurance scores are effective predictors of risk under automobile policies. This is not allowed in all states though, and there are easy ways to improve your credit score.
Other factors include your driving history, if you have a history of late payments, lapses in coverage, and your age.
Types of Car Insurance Coverage
There are six common primary types of coverage offered by the majority of car insurance providers. They include liability, collision, comprehensive, underinsured motorist coverage, medical payments coverage, and personal injury protection.
According to insurance company All-State, depending on where you live some of these coverages will be mandatory and others remain optional.
Choosing the Right Car Insurance Company
There are several car insurance companies but not all of them will always meet your expectations. If you don't know where to look, start your search with these carriers:
The Metromile Insurance (review) option offers a big difference with their pay-per-mile insurance structure that can help you save big. Whether you barely drive, commute around town, or use the car to get away on the weekends, per-mile car insurance could cut your bill in half.

You can save up to 54% on your car insurance by learning about Root. They offer a rate based primarily on how you drive, so it's fair insurance. No gimmicks. For a limited time, if you take the test drive and get a quote, you can earn a $50 cash bonus.
Need more options? At sites like Expert Insurance Reviews, they constantly monitor over 200 insurance companies so you don't have to. You can compare more car insurance companies here.
How to Shop for Car Insurance
Looking to learn how to shop for car insurance? Here's what you need to know if you're looking for low-cost auto insurance.
Don't fall for the big fish quickly. You may want to buy insurance policies from the popular insurance companies (Allstate, Geico, Progressive, and State Farm) who are known to you due to their marketing and branding. They might be slightly expensive due to their existence as a brand. You always have the option to evaluate all the options you have in your city. Do a quick search for local car insurance companies and get quick quotes for your vehicle.
Negotiate Prices. Never underestimate the negotiation process. You can crack a handsome discount if you are able to communicate effectively with the car insurance agents. Discuss all the requirements and environment in which vehicle will be driven most, insurance companies can usually find ways to offer you a discount for your business.
For example, a proven strategy to get exclusive discounts is to buy multiple insurance policies from one company. You can buy home insurance or multiple auto insurance and which can lead to a lower car insurance premium.
Take advantage of Good Credit History. If you possess a strong credit history with all bills and installments paid on time then companies will be preferred to get you as a client. Credit history is considered to a great extent to determine insurance rates. So, always schedule your dues and bills to be paid on time and they can reap benefits to negotiate lower car insurance prices.
Figure out Usage-based Insurance Policy. If the automobile being insured is for family use or limited traveling has to be done then you can consider usage-based insurance policy. You will be paying per mile to the insurance companies and it can help you save a considerable amount of money. This type of insurance policy is offered in specific locations and states. Ask out for mileage-based quotes to determine which option can be beneficial for your driving preferences.
Avoid Comprehensive Coverage for Old Aged Cars. The comprehensive coverage provides insurance if your car is destroyed completely or gets stolen. The overall amount returned is based on the market value depending on the existing condition. You can cancel out comprehensive coverage to avoid extra insurance bills since your car value does not make this insurance worth it.
Evaluation of options is always a good idea and making decisions hastily can sometimes cost you. Consider consulting with friends and family of their past experiences with some local insurance companies. Spend some time with insurance agents to get the complete analyses for the suitable insurance policies. If you want more ideas on how to save money on car insurance you can check here.
Go
Description

Want Financial Wellness?
Acorns
Acorns is your guide to financial wellness. They'll help you invest, save and spend smarter starting at just $1 per month. There's no catch. This app is legit and only takes two minutes to sign up for an account.

LEARN MORE


Today's Best Offers
App
At a glance
download
Chime
★★★★★


Chime will spot you up to $200 if you accidentally overdraft. And even better: they won't charge you a dime.

GET SPOTTED $200

Axos
★★★★★


This free savings account delivers on its promise to save you money effortlessly. You can use it to get up to 6x the national average APY. It now pays to stash your cash in a savings account.

GET PAID TO SAVE