Quick facts about Metromile:
Metromile is a San Francisco-based car insurance startup that offers pay-per-mile insurance and a driving app.
Metromile's pay-per-mile insurance offers low mileage drivers significant savings.
Average Savings: $611/year
Cars are an important asset in today's society and it is everyone's desire to have an outstanding and reliable car, right?
Every day, a lot of people across the globe spend heavily in new cars. It is however very difficult to predict what the future holds with regards to your expensive investment.
Poor roads, harsh weather, pedestrians and animals crossing, poor or missing road signs and speed breakers are examples that can lead to accidents. There is no doubt that we need some financial back up when such misfortunes occur.
Insurance cover offers the ultimate solution to this.
There are several insurance companies but not all of them will always meet your expectations.
The Metromile Insurance option offers a big difference with their pay-per-mile insurance structure that can help you save big.
Whether you barely drive, commute around town, or use the car to get away on the weekends, per-mile car insurance could cut your bill in half.



at Metromile
Metromile Review


Metromile Insurance: introducing pay-per-mile insurance
In the current economy, saving is an important aspect of a financial plan and everyone tries to save as much as they can.
If you drive less than 10,000 miles per year then Metromile would save you great deals of cash.

It offers the best coverage but at very cost-effective rates allow you to save money on car insurance. This is because you only pay for the miles driven. Unlike other traditional insurance companies, Metromile puts into consideration the miles driven and this is what is used to determine how much you pay.
The cost per mile is also very affordable and regardless of how much you drive a month, the entire premium would not make you break the bank.
Metromile is designed to over deliver
As much as you are paying less, Metromile still delivers the best coverage to your car. The company strives to ensure that all its clients' highest expectations are met with regards to car insurance coverage.
It has all the options you would get with all the other carriers like bodily injury, property damage, uninsured or underinsured motorist protection and comprehensive and collusion deductions.
Filing claims is easy with Metromile
Metromile offers very easy ways of filing claims and this is another variable that raises it to a higher competitive edge as an insurance company.
Regardless of your carrier, all you need is to contact Metromile whenever you need to file a claim or have any questions or concerns.
Eligibility requirements
Just like the other traditional carriers, Metromile will consider your age, credit score and several other factors to determine your base and mileage rates.
This would mean that there would be differences in the rates people pay based on age differences and other factors.
Metromile areas covered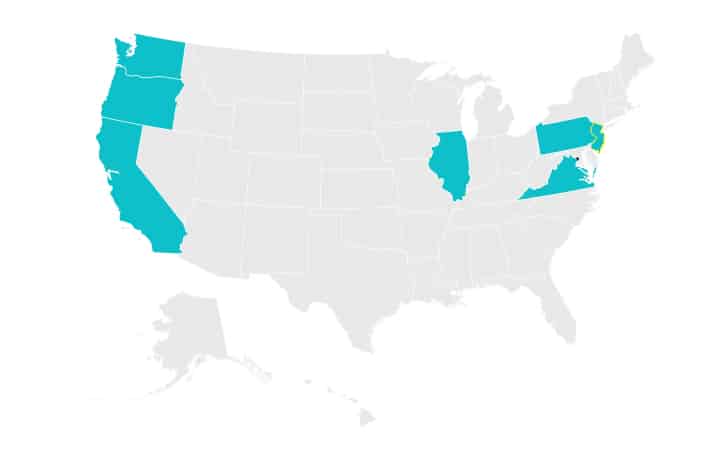 Metromile does not cover the entire United States. It currently does business in California, Illinois, New Jersey, Oregon, Pennsylvania, Virginia, and Washington.
To be covered by Metromile, you need to be a resident of one of these states and your car needs an OBD-II port.
Ready for a Metromile quote?
If you are not a long-distance driver and you reside in one of the states where Metromile does business, then it would no doubt be the ideal carrier to insure your car. Even if you have a shiny new Tesla, they'll give you great coverage just like the big guys.
It would help you save great deals of cash as it offers you great coverage. It offers 24/7 services with easy ways of filing claims. If you wanted to get a quote today, you can visit can visit Metromile today and get a quote.

Our Pick

Rocket Money
Navigating your finances can be challenging. Why tackle it solo? A staggering 80% of individuals have discovered savings by utilizing Rocket Money to identify and eliminate unnecessary subscriptions. More than just subscription management, Rocket Money equips you with the tools to maximize savings, minimize spending, gain a comprehensive view of your finances, and reclaim mastery over your financial well-being.
Start Saving Now
Read Review