Is your tire pressure low and you are wondering how to get free air near me? Here's how to find gas stations with an air pump near you and other ways to get air.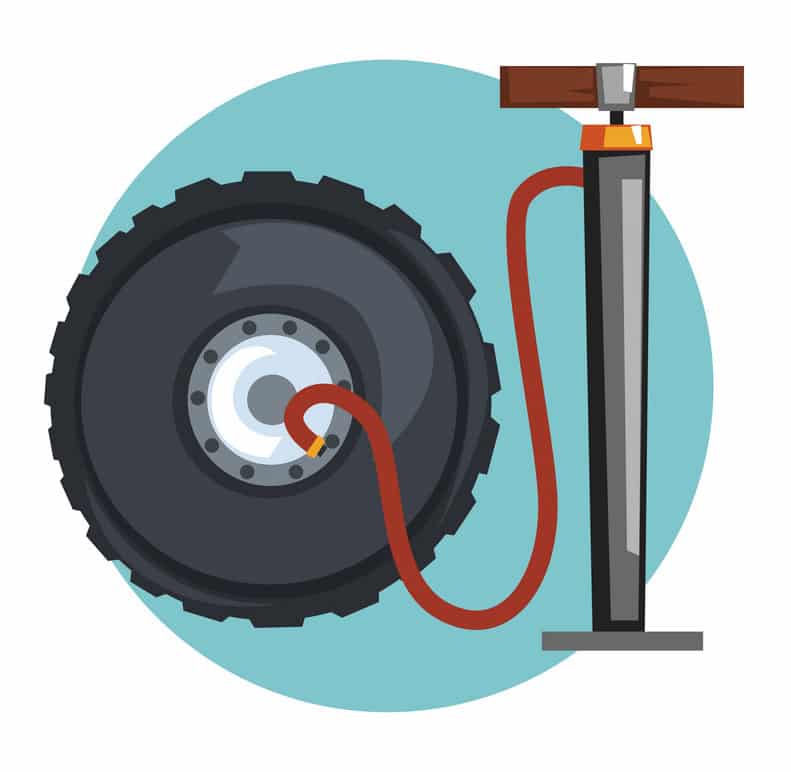 What does it matter if your tire has more or less air? You probably already know that properly inflated tires have a huge impact on your driving experience. In fact, if you have properly inflated tires that means you'll have better gas mileage, car handling improves as well as the lifespan of your tires increases.
While public air compression at local gas stations only costs around $.75 – $2.00 — there are other ways to get free air as well.
Let's explore your options to get free air near you so you can save money.
QUICK LINKS
---
Want Free Money?
Aspiration: Want to get spotted a $150 for free? Simply sign up for Aspiration, and the free banking app will give you cash for free, you just relax while it gives you $150 just for opening a new debit card. There's no catch. This bank account is legit and only takes two minutes to sign up for an account.
---
How to Get Free Air for Your Tires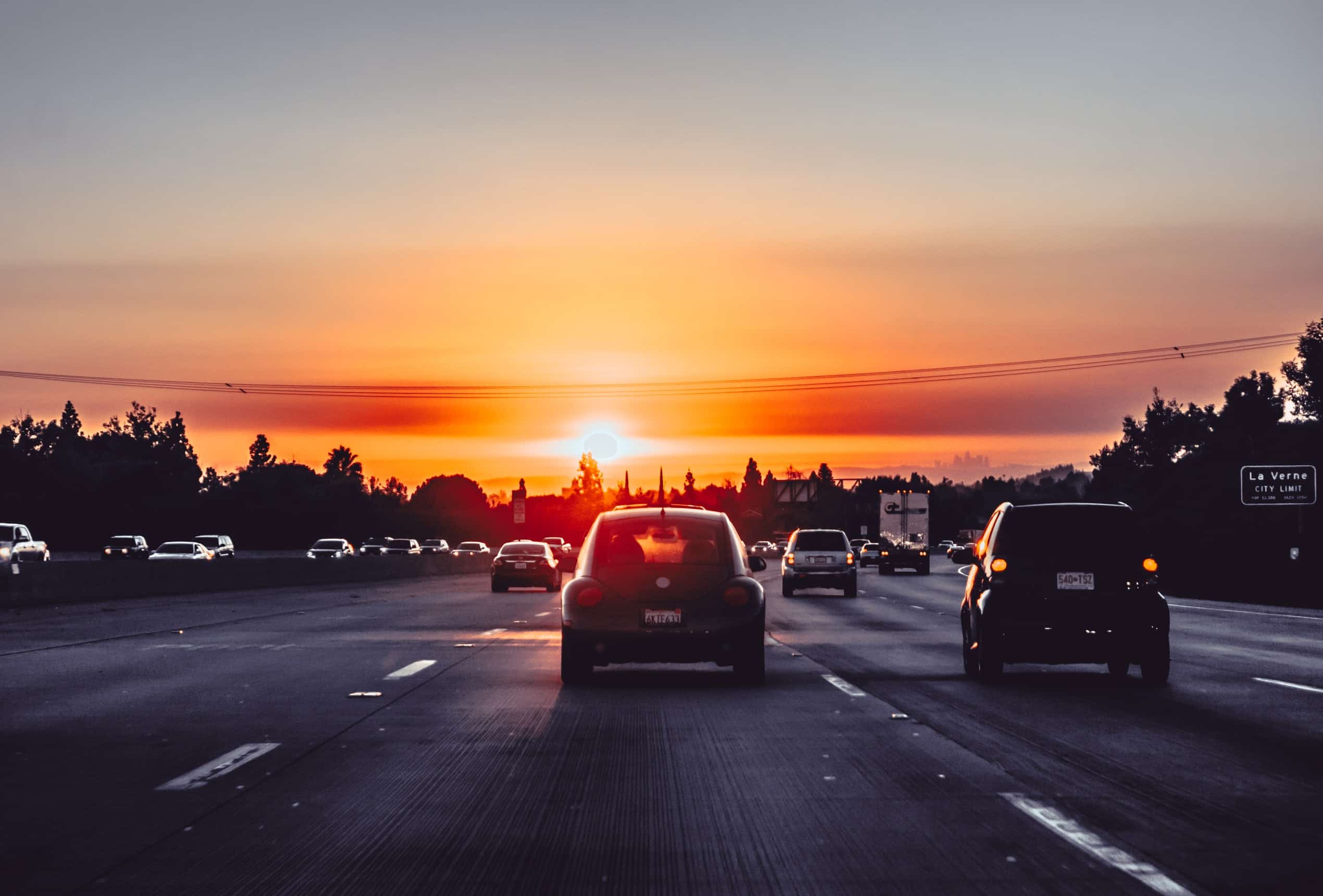 Learning about legit ways to get free air for tires is simple if you know where to look. Most of the gas stations and car washing companies have their own set of air machines and pumps. But which ones are free? In this post, I will explain how you can quickly get free air for tires without wasting your time.
1. Portable Air Compressor.
An air compressor cost around $30-50 on Amazon and local gas station near you may cost around .75 cents and $2 dollars, every time you use the air compressor there.
According to the calculations at this rate, purchasing a portable air compressor will pay for its worth after 18 uses. After 18 uses the air compressor has paid for itself and you'll be getting free air for your tires every use thereafter.
Keep in mind it's simple to use a portable air compressor and a must-have item for your any car owner. To use them you just insert the plug into your car's cigarette lighter port and then just fill up your tires with air every month. This is any car owners best bet in order to get "free air". Even though it's not free, it's the most economical option and easy to pick up an air compressor on Amazon.
If you can get a hold of free Amazon gift cards then buying a portable air compressor will be free.
If you really want a super free option, then you'll want to check out option #2.
2. Use Local Gas Stations or Grocery Stores.
With the help of FreeAirPump.com you can find places near you that fill free air for tires. No really, this site's sole purpose is to find places like local gas stations near you or some grocery stores can pump out free air for your tires.
For example, gas stations like Wawa gas stations still have air machines that offer free air 24/7. Simply find the location of Wawa gas stations near you and you are good to go. You don't even have to ask the cashier to turn on the machine either. I'd still prefer to buy a portable air compressor to get my free air at my convenience, but that's just me.
If you don't have a Wawa location near you then local gas stations or grocery stores may offer free air.
Finding a local gas station that has a machine near you is easier than ever thanks to our free air pump location tool.
Stop wondering 'where can I get free air for tires?' – Simply put in your zip code and find the best local gas stations that have free air in your area according to real Google reviews.
Find Gas Stations With Free Air Near You:
3. RV Lanes and Free Gas.
Not all gas stations have this option, but there are those who are specially designed to cater to RV's and campers. This works because of the size of the RV, it can get to the normal air compressor lane which means their gas lane have standalone hose as well. You can pump the air from there if the hose fits your car, no payment required. Woohoo, free air for your tires!
4. Oil Change Locations.
Most oil change locations have the options of check car tire air pressure free of cost. They also welcome you to check the oil for free. So, pay them a visit. You can always ask your regular mechanic about the free air filling if you aren't sure about this.
5. Tire Shops.
You can also consider visiting tire shops that are experienced in the installation of the tires. Some shops provide free air pressure checks at no cost. In addition, there are many oil change centers that will also give you service access to free air.
Just ask or visit at some of the nearby shops whether they provide this service for free. Almost all tire shops offer free air checkup and fill. Either go to the shop that installed your tires or just visit a local one. Get them to check your tire's condition and ask for an air fill and check on the way out. Get your free inspection and free air at any tire shop, it can also be beneficial if your tire needs a patch up.
The following brand also offers free air checkups as well, so your mechanic doesn't offer free air, you can always switch.
6. California and Connecticut Locals.
The law has made it mandatory for the state of California and Connecticut to provide free air to drivers. It's the requirement of the law so no one can question it. But there is a catch, you can use the air compressor if you've filled up your car with gas from their gas station. As long as you are filling up your car with gas, you get to use the air compressor for free, otherwise, the air for your tires isn't free and you'll have to pay.
They still have some gas stations that may ask for your card, all you have to do is ask the cashier to turn the machine manually for you, because in these two states the cashier is obliged to listen to you. Not too shabby for free air, huh?
7. Check your Vehicle.
If at any point you are in need of the air for your tires, you could benefit from checking the inside your vehicle. Some cars come equipped with a portable air compressor in the trunk This may be useful for some folks with that option in their vehicle.
8. Ask Friends or Family.
One of your friends or family members must own an air compressor. If they live nearby, it could be used or borrowed by you when you're in a pinch. Additionally, you can also consider visiting with the RV lanes too. So you can make the use of this lane instead and get free air.
So these have been some of the essential and significant ways by which you would be able to get free air for tires! Without wasting any time follow up the guidelines and get free air for tires.
Tips for Checking Tire Pressure
Tires can lose up to 1psi every month so it's important to check your tires every month or before a long drive. Here are some tips on how to do it:
Tire Pressure Gauge
Make sure you own reliable tire pressure gauge. They are designed to maintain correct tire pressure, reduce tire wear and extend tire life. Get a digital display gauge so reading the tire pressure is instant. They sell for under $10 on Amazon.
Check Tires When They are "Cold"
You'll want to check your tire pressure with your tire pressure gauge before you have driven or after four hours after driving your vehicle.
Checking Tire Pressure
Use your tire pressure gauge into the valve stem of the tire. If you are using a digital tire pressure, simply press "ON/UNIT/OFF" button to turn on the tool, and it will begin reading the air pressure. If you use another style of gauge — the gauge will pop out and show you the air pressure PSI.
Comparing PSI
Once you have the measured psi you should compare it to the psi found on the sticker inside the driver's side door. It will display what air pressure your tires should be at.
If you are overinflated, let some air out of your tires until the number matches. If you need more air, add air by using the tips below.
How to Put Air in Your Tires?
Don't get your road trip off to a bumpy start — properly inflated tires will save you gas and money. Here's how to do it:
Free Air Near Me Bottom Line
Your best bet to get free air would be buying a portable air compressor. You can buy a good quality one that'll last for years, that's years of free air. It would be easier than driving to different gas stations in search of free air. Plus, you would be able to use it over and over again. It is one of the most convenient ways to get free air for your tires. At the same time, also handy to have when you are traveling.
If you aren't sure if your tire pressure is low, you'll likely want to get a tire pressure gauge to measure your tires PSI. You can find cheap digital ones around $7 on Amazon. This will give you a better idea about the air in your tires. Otherwise, you can find a local gas station that offers free air and inflate your tires that way! If there is a will there is a way!
Good luck getting free air in your tires! No more need to be searching for free air near me.
Go
Description

Want Free Money?
Aspiration

Simply sign up for Aspiration, and the free banking app will give you cash for free, you just relax while it gives you $100 just for opening a new debit card. There's no catch. This bank account is legit and only takes two minutes to sign up for an account.

Learn more


The Best Apps to Save You Real Money
We are on our phone a lot, right? Wouldn't it make sense to save money with the best money saving apps?
App
At a glance
download
Aspiration
★★★★★


Get a $100 bonus at Aspiration when you open and fund an account with $10 or more. Then use your Aspiration debit card to make at least $1,000 worth of cumulative transactions within 60 days of account opening.

CLAIM $100 BONUS

Robinhood
★★★★★


Open a new account in the next 24 hours and you could get up to $200 in reward stocks.

CLAIM REWARDS

Truebill
★★★★★


This free app delivers on its promise to save you money effortlessly. You can use it to lower your bills, cancel unwanted subscriptions and bill negotiations.

SLASH YOUR BILLS