Finding affordable car insurance can be more difficult than initially anticipated for most drivers.
One reason why people are paying too much for car insurance is that they're not shopping around for car insurance and don't compare premiums.
Even as you renew your car insurance, research these insider tips to ensure that you don't make the same mistakes over and over.
How Much Does Car Insurance Cost?
Though car insurance costs vary from one person to the next, averages can be used as a guide. As people prepare to save money on their coverage, it helps them figure out what typical drivers pay for insurance each year.
Car insurance costs a typical person an average of $1,190 in 2018 according to the National Association of Insurance Commissioners. Data found that premiums have risen by 30% since 2014, while insured vehicles only climbed 7%.
Data from AAA found the average cost of car insurance for new vehicles to be $1,202 annually, a number slightly higher than previous estimates. The data is close enough that you will need to add around $100 per month as part of your budget when purchasing a new vehicle.
How to Save on Car Insurance Costs
There are a number of ways to cut your car insurance rates. Once you have a quote from the company, consider using these tactics.
1. Take advantage of multi-car discounts
If you get an insurance quote for a single vehicle, you might end up with a higher premium per vehicle as compared to if you inquired about insuring several drivers or vehicles with the company.
Insurance companies will offer what amounts to bulk rates because they want your business. Under some circumstances, they are willing to accommodate customers and give them discounts.
In order to get a discount for more than one driver, you must live in the same house or be related by blood.
Did you know that your premiums for your teen driver's coverage can be reduced if they have good grades? It's true, and if they are in advanced placement classes and have taken college courses, your premiums can lower even further.
Depending on the insurance company, discount rates can range from 1% to 39%. This is an incentive for good students.
Car insurance companies may offer a discount on other policies, such as homeowners insurance. For example, Allstate offers 10% off car insurance and 25% off of basic homeowners coverage when these are bundled together.
2. Be a safe driver
One way to make the trek a little easier is to be observant and cautious behind the wheel. Avoid driving while distracted with technology, and focus on getting kids to their destination safely.
The more mindful we are, the more accidents or moving violations we'll be able to avoid—events that raise our insurance rates.
Drivers with a safe driving record can save 10%-23% when they shop for new car insurance.
Points are often assigned to drivers for moving violations, and many points can lead to higher insurance premiums.
3. Try and drive less
When signing up for an insurance policy, the company will ask you a few questions. One of these questions might be how many miles are in your annual mileage.
Those who commute by car generally pay more in premiums than those who drive only a few miles every day. If you're able to, try using public transportation as it will generally reduce the number of miles you travel and could even result in significant savings on your car insurance.
Make sure you check with your insurance company about their mileage thresholds. Contact your provider to confirm the distance you're driving, and they can offer you a more accurate quote. Driving less can even help you pay less in car expenses each year.
4. Shop for the best car insurance
Shopping around for your car insurance rates is often thought to lead to confusion, but in reality, you are likely to save a significant amount of money.
Start by taking a look at your current insurance policy. Is the coverage right for you? If you are still with the same company that gave it to you, there is no need to continue paying premiums if you don't need the coverage.
Start looking around and ask friends or family (assuming they have lower car insurance rates) if they have lower premiums or different coverage options that would fit your needs better.
There are a number of factors that go into selecting the type of car insurance that is best for you. One recommendation is to use an online comparison site like Insurify, which should provide quotes from several different companies. The key is to enter your personal information correctly so that prices can be compared and changes considered while easily viewing what each company offers.
5. Pay for your car insurance annually
Yes, there isn't anything wrong with paying monthly, but if you pay for a six-month or year-long premium, you'll be eligible for lower car insurance premiums.
So if you can afford it, it's best to make a one-go form of payment for your car insurance premium.
Don't think of it as a way of benefiting your policy provider but as you save your bank account from diminishing since you'll be paying less each month.
6. Speak to your agent
It's important to note that there may be other cost savings beyond the ones mentioned in this article.
In fact, a great way to lower your insurance premium is to ask!
Insurance companies often offer lower rates to customers who maintain safe driving records or have lower-risk hobbies and jobs.
Push the extra mile with your insurer by speaking directly with an agent. Be sure to ask if there are any discounts that you can qualify for based on anything you have going on in your life, like associations you're a part of, being a safe driver, etc.
This is also an opportunity to see if there are any savings for bundling your home and auto insurance with the same company. Many insurers will offer lower rates when you bundle two policies rather than buy them separately.
7. Get discounts for installing anti-theft devices
Installing anti-theft devices could lower your annual premiums. GEICO for example offers a potential savings of 25% if you have an installed anti-theft system in your car.
Your insurance company should be able to offer you specific information about devices that will lower your premiums. Two options are alarms, and LoJacks, which you may want to inquire about.
If you want to lower your insurance premium, make sure that the cost of installing anti-theft device is worth it.
8. Park in your garage
Parking your car in a garage generally offers better protection. You typically have fewer claims, so insurance rates are lower.
This will not only keep it safe from hazards as well as theft; you may also cut your premium. So if you can save some money by using what you already have, why not consider using it?
9. Avoid unnecessary modifications
Adding some accessories to your car can be tempting, but you need to think twice before going ahead with the idea.
Sometimes even small changes to your car can trigger insurance hikes.
Modified cars are costly to repair and very vulnerable to theft, so this is not a good option if you don't need it.
10. Consider location when estimating car insurance rates
Car insurance rates may motivate you to move, but it's unlikely that they would prompt the decision.
When planning a move, you will want to factor in the potential change in your car insurance rates. There are a number of things to consider when thinking about your insurance rates.
11. Improve your credit rating
People are sometimes surprised to find that insurance companies may also consider credit score ranges when determining auto insurance premiums.
Most insurance companies consider a person's credit rating when they apply for car insurance. In fact, your credit score can lower or raise your auto insurance premiums.
Someone with lower credit scores may pay higher premiums than someone with higher scores. If you have low credit scores (generally below 600), your options are limited to getting lower-cost auto insurance protection such as state-specific no-fault or high-risk insurance.
By contrast, if you have higher credit scores (generally above 620), you will likely be able to lower your payments by 20 percent or more just by paying off any delinquent debts and establishing a good payment history for at least six months.
12. Increase your deductibles
The deductible is the amount of money you would need to pay on your own before insurance starts paying in the event that an accident, theft, or other types of damage happens to your vehicle.
Some policies have a $250 to $1,000 deductible. The catch is that typically the lower the deductible, the higher the annual premium.
By contrast, the higher your deductible is, the lower your insurance premium. Ask your agent how much of a difference it would make in premiums if you raised deductibles or you can check your car insurance website to see the premium changes.
Increasing your annual deductible may not be much of savings, but if you are unwilling to file smaller claims in order to save on insurance premiums, it may make sense.
13. Downsize your vehicle
If you're looking for a larger and more exciting model car, be aware that your insurance costs may not match the size of the vehicle.
Some car insurance companies offer up to a 5% discount when you buy a hybrid or alternative fuel vehicle. Farmers Insurance, for example, offers this type of deal.
You can knock two birds out of the sky with one stone by purchasing a car and opting into environmentally friendly car insurance to save money.
14. Take a defensive driving course
Drivers who complete an approved defensive driving class may receive a discount from their insurance company. Points on drivers licenses can be reduced by taking courses like accident prevention and defensive driving.
Before signing up for a course, make sure to ask your agent or insurance company if there are discounts available.
It is important to find an accredited driver safety course. Each state has its own rules, and GEICO makes these courses available by the state on its website.
15. Switch to pay-as-you-go insurance
If you're a safe, low mileage driver, usage-based insurance programs (commonly called "black box insurance") may be available to you. These programs are offered by various carriers like Allstate's Drivewise, MetroMile, Progressive's Snapshot and State Farm's Drive Safe & Save.
If you drive fewer than 10,000 miles per year with your car, signing up for these programs might help with affordable insurance.
Cutting Car Insurance Costs
Car insurance premiums don't have to be expensive all the time. Sometimes all this is triggered by the choices you make as the owner.
You need to carefully review any details about your car before deciding on a perfect car insurance policy.
Also, remember that sometimes you have to implement restrictive measures to save yourself from unnecessary expenses.
So if you have to take time comparing policies, just do it!
Life Insurance - Instant. Simple. Smart.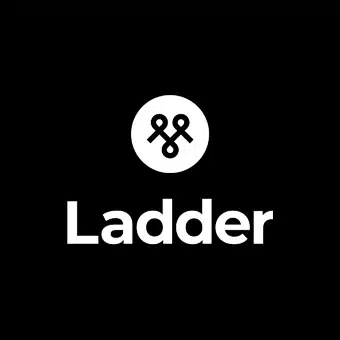 Ladder
Life is unpredictable, but your family's financial security shouldn't be.
✔️ Provide your loved ones with financial peace of mind.
✔️ Ensure they're cared for even if you're no longer there.
Click below to get a FREE quote and discover affordable options tailored for you!
Get a Free Quote