Do you want to know my story on paying off $50,000 in student loans in 3 years? If so, keep on reading!
I came to the US in 2001 from a country called Kazakhstan. Right away my parents wanted me to apply myself and really make the best of all the opportunities our new home had to offer. I studied hard, generally got good grades and went to a good college.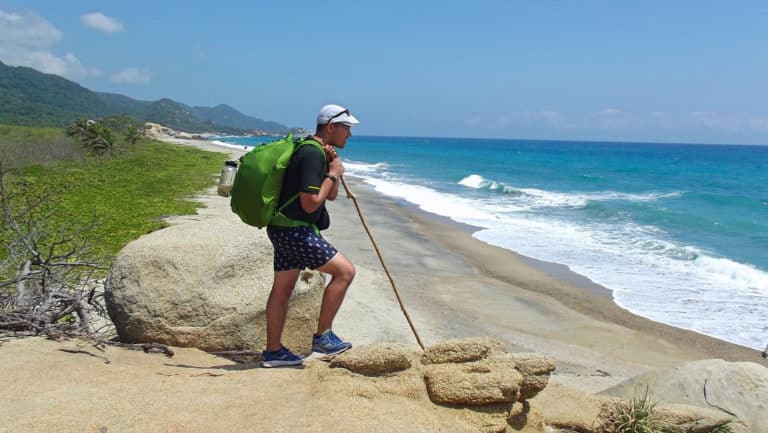 My parents are pragmatic and wanted me to stay at home and commute to school to save on costs. I absolutely hated the idea because I thought I would miss out on all the fun. I threw a few tantrums, but in the end I had to concede and began commuting to school everyday. And I was right, I absolutely hated it!
Sophomore year I took matters into my own hands and applied for a student loan to cover the costs of my housing on campus. My parents protested, but this time it was their turn to concede because they saw how unhappy I was. So in September of 2009 I moved into my new dorm which would be my home for the next 3 years. Needless to say I was over the moon!
---
Want Free Money?
Aspiration: Want to get spotted a $150 for free? Simply sign up for Aspiration, and the free banking app will give you cash for free, you just relax while it gives you $150 just for opening a new debit card. There's no catch. This bank account is legit and only takes two minutes to sign up for an account.
---
Pro tip:
 Surveys are quick, easy, and can pay you cash from the comfort of your home. No wonder they are so popular.
Survey Junkie
,
Branded Surveys
,
Swagbucks
, and
InboxDollars
are just a few of the best survey sites to make money.
The First Time I Checked My Balance
My college experience was excellent and I had a great time. It was a big slap in the face when I checked my balance shortly before I graduated and happiness was replaced with panic! I was $53,000 in debt and my highest job offer was only $45,000. What is worse, during the course of my entire education I never once learned anything about personal finance. I could tell you random facts about marketing and management, I could recite something I learned in history class, but I literally didn't know how to build a personal budget!
After the initial shock wore off I quickly started doing research and reading up on anything I could get my hands on. My first read was The Richest Man in Babylon which was given to me by a friend and that book literally changed my entire outlook on money. I started to understand the difference between wealth and income. I began to understand the behavior of money and how to make it work in my favor!
The Pact
On my graduation day I made a pact with myself that I would pay off my student loans in 5 years or less no matter what. I did not want to be entering my late 20s and early 30s still making minimum payments and living paycheck to paycheck. I committed to learning more about personal finance and budgeting.
I didn't get it right the first time and it took me about a year before I finally settled on a system to keep track of my money. I created a custom Excel sheet where I meticulously kept track of all my expenses down to the penny. I daresay I took it too far at times by foregoing social events because I knew I would end up spending money there. Looking back, it would have been better to take it easy at times and not be so stingy with my money.
In any case, I decided to take the aggressive approach and paid more than double the minimum payment suggested by my lender. I also made the decision to live at home for a while so I could divert additional funds towards my repayment. All in all, the first year after graduation I paid off $21,000 in debt.
I was proud of this achievement, but it came at the cost of not having any savings. I was essentially throwing the majority of my paycheck towards loan repayment and not saving anything for myself or helping my parents. I still look back to this time and thank my good fortune that nothing bad ever happened which would have required a savings cushion!
Paying Off $50,000 in Student Loans
After the lessons, I learned from my first year I toned it down a lot with my loan repayment, but I still paid double from what my lender suggested. I re-balanced my budget to save more money and even started putting a little bit aside to invest in a retirement account. It was a slow process, but a constant one towards being completely debt free.
During this time I learned that consistency is much better than the wild repayment I practiced in my early days. I was able to achieve multiple things at once by being conscious of my budget as opposed to throwing all my money into one basket. If I could go back in time I would have rather paid off less in my first year but would have saved more instead.
Freedom At Last: Paying Off $50,000 in Student Loans
On January 2016 I made my final debt payment! I was ecstatic and literally jumped up and down the house while screaming. My dad thought I was fighting off a burglar. I successfully paid off all my loans in 3.5 years, 1.5 years ahead of schedule.
Something changed inside me that day and I suddenly felt like anything was possible. I no longer needed to have a job that was so demanding just to pay the bills. I started being more relaxed in the workplace which somehow led to me being more respected by my coworkers! I no longer had that fear inside me which makes people do things they don't like. It was the most liberating feeling ever.
So I decided that it was the right time for me to pursue one of my oldest childhood dreams; traveling the world! I quit my job in May 2016 and after spending the summer selling my stuff and getting things in order, I boarded a one-way flight to Colombia. The plan was to backpack around and use the new-found freedom to pursue my other passion which is writing and creating value. The freedom was intoxicating!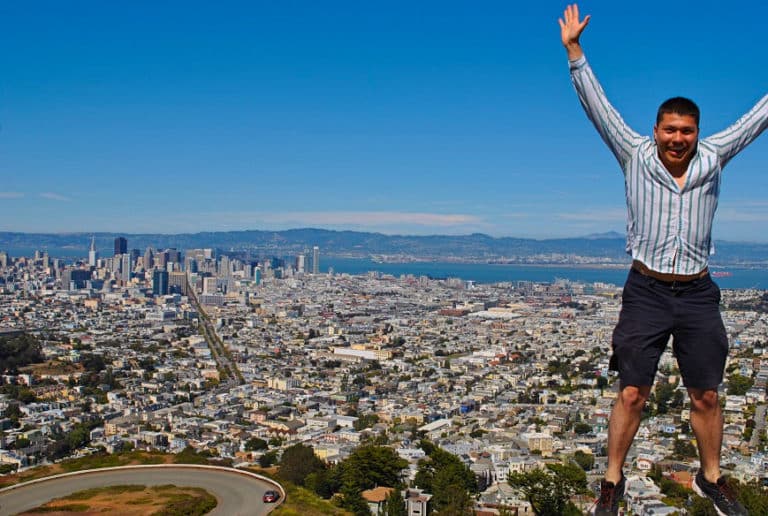 Being Debt Free is More Than Just a Number
Having freedom from debt is one of the most pivotal moments in my life. Paying off $50,000 in student loans debt gave me the courage to pursue my dreams and live life on my own terms. I was no longer afraid to be myself for fear of upsetting my boss or coworkers. It was more than just a zero student loan balance, it was a rebirth.
Having successfully tackled my student debt I feel confident in my ability to make good financial decisions. I'm not worried about making big purchases and major investments because I know I have the skills to succeed. I honestly learned more in the 3.5 year period I was paying my loans than I did in college.
One of the best things anybody can do with their life is to become debt free. Even if you don't have wild ambitions or a crazy desire to travel the world, your quality of life will increase dramatically.
Related: The Ultimate Student Loans Payback Guide, Refinancing Student Loans Guide
---
Author: Bakhtiyar Baidaralin is the founder of Beat Student Loans and he's super passionate about helping his fellow millennials with their student debt problems. He graduated college in 2012 with $53,000 in debt and made a vow to himself that he would pay off my loans in under 5 years. The thought of having complete financial freedom absolutely electrified him and he poured all his energy into achieving this goal.
Go
Description

Want Financial Wellness?
Acorns
Acorns is your guide to financial wellness. They'll help you invest, save and spend smarter starting at just $1 per month. There's no catch. This app is legit and only takes two minutes to sign up for an account.

LEARN MORE


Today's Best Offers
App
At a glance
download
Chime
★★★★★


Chime will spot you up to $200 if you accidentally overdraft. And even better: they won't charge you a dime.

GET SPOTTED $200

Axos
★★★★★


This free savings account delivers on its promise to save you money effortlessly. You can use it to get up to 6x the national average APY. It now pays to stash your cash in a savings account.

GET PAID TO SAVE