The option to buy now and pay later has been around since the days of layaway. However, a recent study done by the Consumer Financial Protection Bureau found that approval rates among these apps have increased from 69% in 2020 to 73% in 2021.
So what does this mean for consumers like you and me? Well, it's much easier to get approved for a buy now, pay later loan than it has been in the past.
Buy now, pay later apps can be a great way to split up payments for the things you want and need over a longer period. This can help you still make ends meet with your budget while getting what you want—you might call it getting your cake, eating it too, and paying for it in installments in the future.
In many ways, buy now, pay later loans are similar to credit cards or point-of-sale (POS) installment plans. However, depending on what terms you choose, you may be able to avoid interest payments with buy now, pay later apps.
Are you ready to learn more about the best buy now, pay later apps? Let's get started!
How Does Buy Now, Pay Later Work
What if you get paid today but can't save money to get that item you've had your eye on for the past few weeks?
Do you disregard your money management rules or do you wait until you've saved up enough money to make the purchase outright?
With the best buy now, pay later apps, those are questions you don't have to ask yourself.
Instead, you can make the purchases you want as long as you can set up an agreement that coincides with your budgeting parameters.
Most BNPL apps work with online retailers, but some allow you to make purchases in-store as well.
Here are the basic features of a BNPL agreement:
You make payments on a weekly, biweekly, or monthly interval
The most common terms are four payments over six weeks
You may be required to pay a deposit to initiate a BNPL agreement
Your BNPL agreement will include due dates and amounts, as well as any interest or associated late fees
Most people use BNPL apps because they work best with large purchases. Retailers often use BNPL connectivity to increase revenue for customers who they might otherwise not sell to.
For example, if you were to want to purchase an item that was $1,000, you would choose to pay off that purchase with payments broken up into equal amounts. As long as you meet those scheduled payments, you typically aren't charged interest.
However, some buy now, pay later apps will charge you interest if you extend your repayment term over a month. Then it's simply a matter of comparing interest rates to see which app offers the best terms.
9 Best Buy Now, Pay Later Apps
The best BNPL apps are ones that provides consumers with a convenient and affordable way to finance their purchases without incurring high-interest rates.
Let's take a closer look:
1. Perpay – Our Pick
Many people look for the best credit-building apps to up their credit score. However, you can use Perpay and Perpay+ to not only split up purchases but also build credit at the same time.
With Perpay+, you can report your positive payment history to all three credit bureaus. Each payment must be over $200 to qualify and only costs a few dollars a month if you're paying down a balance.
Perpay doesn't perform a credit check and offers flexible options, including a 12-month installment plan in place of four payments.
Perpay prides itself on lending based on your income, rather than your credit score.
The catch with Perpay is that you have to be a full-time employee to qualify. As long as you have three months of continuous employment, you can split up payments without paying any interest or late fees.
Perpay also has a referral program where you can get a $200 credit for friends and family that sign up. They can also get $100 through this referral program.
Our Pick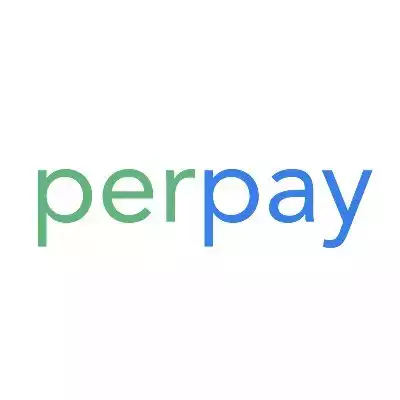 User-friendly and complete with transparent pricing, Affirm lets consumers choose between four payments every two weeks or monthly installments.
Some terms require a downpayment, and you'll have to submit a soft credit check to set your spending limit.
If you choose four payments, you won't pay any interest or associated fees. You can also set up automatic payments, which is a feature that extends to monthly installments as well.
Speaking of monthly installments, your interest rate is set from day one and doesn't change. Affirm charges an APR of up to 36%, depending on the circumstances.
While Affirm is mostly used online, you can use it at retailers that don't offer the service. Simply download the app and let Affirm know where you're purchasing to receive a one-time virtual card you can use.
In addition, Affirm also offers a rewards program you can use to reduce your balance. You'll earn a point for every dollar you spend through the Affirm app or a point for every four dollars otherwise.
Similar to Affirm, Afterpay allows you to choose between four interest-free installments over six weeks and monthly payments stretched out across six or 12 months.
If you choose monthly installments, you'll pay interest on purchases over $400 based on your soft credit check.
Afterpay is not compatible with all merchants and may require a downpayment depending on the terms offered. This BNPL app is not available in Nevada, West Virginia, Hawaii, or New Mexico.
You can use Afterpay for purchases both in-store and online where accepted. Use the digital Afterpay Card—which you can add to your Apple or Google Wallet—to pay in-store.
Afterpay monthly installments accrue interest daily. However, you can also earn rewards when you shop and pay with Afterpay.
Apple recently announced this new BNPL service, which also works at stores that accept Apple Pay, which allows you to split your purchases up into four payments over six weeks.
There are no interest payments or fees to worry about, and you'll only need to submit to a soft credit check.
Apple Pay Later uses your Apple Wallet to manage your loan, which begins at $50 and goes up to $1,000. You can use Apple Pay Later for both in-app and online purchases.
To see if you qualify for Apple Pay Later, simply navigate to the Wallet app. Enter the amount you want to borrow (within the parameters listed above) and agree to a soft credit pull.
If you're accepted, you'll have up to 30 days to use your loan. Once that time has passed, you'll need to reapply to acquire access to those funds once more.
Apple Pay Later notifies you before your payment is due to ensure you have the appropriate funds ready. You can also link a debit card from your wallet as the repayment method.
Apple may report your payment history to any combination of the three credit bureaus. However, Apple Pay Later is not available in New Mexico, North Carolina, Wisconsin, Nevada, or Hawaii.
This BNPL app rewards you with $500 off at any partner store any time you make a referral. Plus, your referral can also get $10 as well.
Klarna splits your purchase payments up into four, with no interest or credit check. You can use Klarna to pay for products online, in-store, and through your smartphone.
In addition to making four payments on your purchase, you can also choose monthly financing. However, you should note that this option comes with a hard credit check.
The Klarna app works well to keep your loyalty cards all in one place. Plus, you can extend your due dates through the app as well.
Klarna also offers rewards that you can earn as you shop. Those points you earn turn into rewards from your favorite brands.
If you're looking for a credit card you can use to help manage your monthly expenses, the Klarna card comes with a $4.99 monthly fee. You can also earn rewards with this card every time you complete a mission.
Though PayPal's not alone among some of the best money transfer apps out there, it certainly has it down when it comes to paying for purchases in installments.
This app offers the standard pay-in-four plan as well as monthly payments you can make toward your purchase.
If you choose to split your payments up over four installments, you'll pay a set amount every two weeks. You can borrow between $30 and $1,500 without paying any interest with this agreement.
If you prefer monthly payments instead, you'll pay $0 down for amounts between $199 and $10,000. The APR ranges from 9.99% to 29.99% and you can choose from terms including six, 12, or 24 months.
Either way, there are no late fees to worry about. PayPal also offers purchase protection, though you cannot use this payment method in-store. 
Sezzle partners with over 47,000 brands to help you afford large purchases. Unlike other BNPL apps, Sezzle lets you choose to pay in full or stick with the standard four-payments-in-six-weeks agreement.
If you choose to pay in full, Sezzle rewards you with up to 2% cashback. You'll also get access to discounts, priority customer support, and additional perks if you sign up for the Sezzle Premium service.
In addition, you can use Sezzle Up to report your payment history and potentially boost your credit score. Sezzle does charge to reschedule your payment due date and reactivate your account.
With over a decade under its belt, Splitit offers interest-free payments on purchases without a credit check. L
ate payments do not incur a fee and you can select terms up to 24 months at participating merchants.
Splitit offers several payment terms and plans and doesn't charge you for paying early.
Retailers require the first installment upfront with Splitit but after that, your payments are made on the same day each month until your balance is paid in full.
Splitit doesn't offer a rewards program. Late payments may not incur a fee, but they can potentially negatively impact your credit score.
Founded in Australia in 2013, Zip (formerly known as QuadPay) is available wherever Visa is accepted.
With Zip, you won't pay interest on your installment plan, which does require a soft credit check.
Zip splits up your payments into four over six weeks. You'll pay a fourth of the purchase price up-front and then 25% each time after that.
Late fees range from $5 to $10, depending on where you live. Purchases must be at least $35 and you'll pay an installment fee based on your purchase price.
Purchases between $35 and $99.99 incur a $4 installment fee. You'll pay $5 for amounts between $100 and $199.99 and $6 for amounts over $200.
FAQs
What does BNPL stand for?
BNPL stands for "buy now, pay later." This acronym is often used to describe financial arrangements where a consumer pledges to pay for a purchase over several agreed-upon (and potentially interest-free) installments.
Which credit cards let you buy now and pay later?
A few of the major credit card companies let you buy now and pay later, including Citi, Chase, and American Express. Check with your favorite credit card company to see if they offer a buy now, pay later option.
Do all buy now, pay later apps do a credit check?
No, not all buy now, pay later apps do a credit check. Some, like Splitit, don't perform a credit check to make a purchase.
Can I buy now and pay later on Amazon?
Yes, you can buy now and pay later on Amazon with its "Monthly Payments" feature. Not all products are eligible for this type of payment plan and there are corresponding terms and conditions.
BNPL for the Best of Both Worlds
The "buy now, pay later" concept isn't necessarily a new one, considering many of us use credit cards to pay for things we want but may not be able to afford completely at the time. However, it's an increasingly common way to pay for purchases mostly online, but in-store as well.
We hope this article on the best buy now, pay later apps has helped you to understand and consider how this type of payment arrangement can help you with future purchases. With this option at hand, you might be able to afford more than you thought you could.
At the same time, you should be careful with BNPL apps, just like you would with credit cards and other installment loans. When used properly, they can help you demonstrate good financial habits, but otherwise, they're an easy trap to fall into.
Like anything else, it's all about managing your money and the financial tools at hand responsibly. How can you use the best buy now, pay later apps to your advantage?
Get Out of $30,000 or More of Credit Card Debt
Best for luxury benefits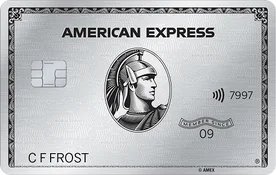 The Platinum Card® from American Express
INTRO OFFER: Earn 80,000 points (worth $1,600)
Earn 5X Membership Rewards® Points for flights booked directly with airlines or with American Express Travel up to $500,000 on these purchases per calendar year.
Earn 5X Membership Rewards® Points on prepaid hotels booked with American Express Travel.
Apply Now