Bring an extremely frugal person, I believe that there are many ways to get stuff for free, even free clothes.
I'm a firm believer that if such an opportunity to gain something for free presents itself, never shy away from it.
For my next free finding venture I have rounded up 20 legit ways to get free clothing online:
19 Legit Ways to Get Free Clothes Online in 2022
Here's how to get your hands on free clothes.
1. Participate in Refer-a-Friend programs
Many stores have referral programs that offer you free apparel as a reward. One of the most appealing aspects is that you and your friends can profit from your referrals by word of mouth or on social media. For every friend that you refer, you'll receive a certain amount of store credit which can be used to purchase items in the store.
Some of these stores include:
thredUp: Sometimes lugging your old clothes to the local thrift store seems like a lot of work, and uploading individual pictures of each article of clothing to consignment shops seems even worse. thredUp is the easiest way to sell clothes online and then get paid real money that you can use to buy clothes with. You can also refer your friends for extra cash which you can use to buy clothes online or near you. Win-win. They will pay you $10 for every friend you refer. Overall, thredUP is the world's largest online thrift store for women's and kid's fashion. They'll send you a free "clean out kit," take photos of your clothes and sell them for you. Anything they decide not to sell gets recycled, and you get a portion of the earnings.
Swap.com: Swap.com is an online consignment and thrift store that sells millions of items from more than 36,000 brands. You can refer a friend to Swap.com and receive $10 in credit once they make their first purchase. Your friend will also get $10 in credits to use on their first purchase as well.
Stitch Fix: Stitch Fix is a personal styling service that hand-picks and sends you clothes based on your style, size, and budget preferences. They have a great referral program where you can earn $20 in credit for every friend that signs up and orders their first "fix" of clothes. Your friend will also receive a $20 credit to use towards their first order.
Rent the Runway: Rent the Runway is a clothing rental service that gives you access to designer clothes for special occasions without having to buy them. You can refer your friends to Rent the Runway and receive $30 in credit for every friend that rents their first outfit. Your friend will also get $30 off their first order.
2. Set up a clothing swap with friends
One of the best ways to get new clothes for free is to do a clothing swap with your friends. A clothing swag is a great way to refresh your wardrobe without spending any money. All you need to do is gather up some friends, have everyone bring over some clothes they don't want anymore, and then let everyone choose from the pile.
Overall, a clothing swap is a smart way to get rid of clothes you don't want anymore and get some new ones in the process. You'll want to invite people with similar styles (and sizes) to you so that you're more likely to find things you'll actually want to wear.
3. Get free clothes from friends and family members
Another great way to get free used clothes, free shoes, free hoodies, free t shirts, designer clothing, or brand clothing is to ask your friends and family members if they have any that they don't want anymore. I'm sure your older sibling has clothes from when they were your age that they don't want anymore, or your parents might have some old clothes taking up space in their closet. If you're lucky, you might even be able to find some designer clothes this way. Either way, it's definitely worth a shot.
4. Look on Facebook groups
Some people in your city offer free clothes that they no longer need or are offering for low deals. Simply check out local yard sale groups for your city on Facebook and go from there. If you find any clothes that you like, reach out to the user and arrange a time to meet and pick up the clothing. It's really that simple and worth a shot.
5. Craigslist free section
Your first bet to get free clothes should be to visit your local Craigslist free section. People often post free clothes up for grabs on a daily basis. I just did a search right now and found a few listings of people selling free clothes and a bunch of other free stuff. Free clothes from sites like Craigslist are a great way to get some new clothes without spending any money.
6. Don't forget to check Offerup
Offerup is a selling app where people can sell their stuff locally. It's similar to Craigslist but a bit more user-friendly in my opinion. You can download the app and do a search for "free clothes" in your area to see what comes up. I just did a quick search and found a few listings for free or low-cost used clothes. You might have to sift through some listings for clothes that people are trying to sell but there are definitely some gems to be found if you look hard enough.
7. Local thrift stores
Thrift stores are a great place to find cheap clothes but you can also find some free or low-cost used clothes if you look hard enough. Some thrift stores have a "free" section where they keep clothes that are too damaged to sell but are still usable. These clothes are usually donated by people who don't want them anymore and the thrift store is just trying to get rid of them. However, you can definitely find some good clothes in this section if you're patient enough to look through everything.
8. Freecycle
Freecycle is a website and app where people can give away stuff they don't want for free. You can join your local Freecycle group and start browsing through the listings. People usually give away clothes that their children have outgrown or that they don't want anymore. You might be able to find some really nice clothes this way if you're lucky.
9. Local events and festivals
Another great way to get free clothing is to attend local events and festivals. Many times, people will give away free clothes at these events in order to promote their brand or company. You can usually find a list of upcoming events in your area on Facebook or Craigslist. Attend these events and keep your eyes peeled so you can get free clothes.
10. Contact local businesses
Another great way to get free clothing is to contact local businesses that sell clothes. Many times, these businesses will have extra clothes that they don't need or want anymore. They might be willing to give these clothes away for free or for a very low price. It never hurts to ask so it's definitely worth a shot.
11. Yard sales
Yard sales are a great place to find cheap clothes but you can also sometimes find some free or low-cost used clothes as well. Sometimes people will put out a few items that they don't want anymore and are willing to give away for free. It's definitely worth checking out yard sales in your area to see if you can find any free clothing.
12. MyPoints offers a $10 Amazon gift card for clothes
MyPoints is one of the top get paid to sites that pays you to shop online for free clothing. The cash back portal allows you to earn cash for the shopping you would do anyway. They are conveniently offering a $10 Amazon gift card when you sign up and use the site.
Sign up for MyPoints here with just your name and email address and after your first use, you'll get 1,750 bonus points that you can redeem for a $10 Amazon gift card. That's basically $10 off anything you buy (including clothes).
$10 sign-up bonus with your first purchase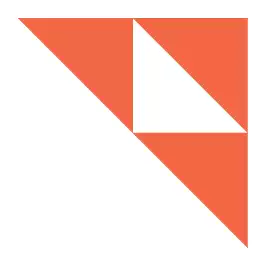 MyPoints
MyPoints pays you when you shop online at your favorite stores and delivers the rewards through free gift cards. You can also earn $1 on average per survey you complete. Offers over 10 different ways to earn money. Pays by gift cards, PayPal & travel miles.
Collect Your $10 Free Gift Card
13. Use Swagbucks to earn free shirts
Sites like Swagbucks are a simple online way to get bonus points to turn to cash and get free shirts and free clothing. Reports have confirmed that Swagbucks has paid more than $746 million to its subscribers. People who use Swagbucks get as many as +7,000 gift cards daily (sounds pretty good).
It won't be hard to get some gift cards to popular online shops which you can exchange for some new threads and some fancy clothes of your choice.
You can earn points for doing everyday tasks, following are the various ways with which you can earn points on Swagbucks by searching the internet, shopping, playing games, watching fun videos, and completing surveys.
To get started on your journey to get free clothing they'll give you a $10 dollar gift card to any retailer of your choice when you sign up for it or for referring your friends to sign up.
Earn around $50 to $1,000 per year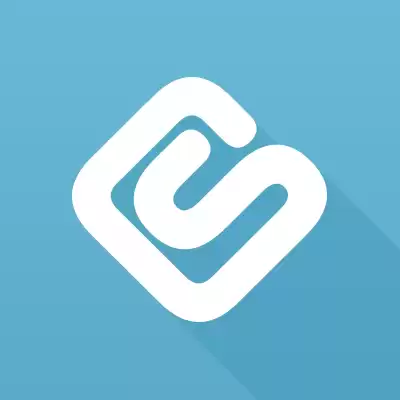 Swagbucks
Swagbucks offers a variety of ways to earn money online. You can take surveys, play games, surf the web, watch videos and more to earn points towards gift cards or cash.
Start Earning
Swagbucks Review
14. Survey Junkie pays you cash rewards
If you like answering questions then Survey Junkie is just the thing for you. Fulfill your hobby and earn cash doing that. Earn points by completing surveys. Every survey will give you a different number of points.
Enough points can be redeemed as gift cards that can be used at different stores. These points can be transferred as cash into your PayPal account. This gets you free shopping money for free clothes online.
You get points for signing up and referring friends too at Survey Junkie. It pays to join and become a member if you wanted to use your easy earnings on free clothing online.
Additional ways to earn up to $100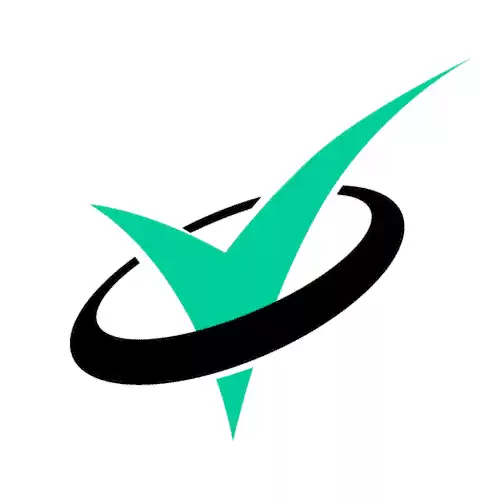 15. Ibotta is offering a $10 sign up bonus
Ibotta is an impressive rebate app that helps you pad your bank account and allow you to get free clothes online or near you. Getting cash back with the app is painless and simple. Your earnings can be cashed out for top clothing retailers or in cash via PayPal.
Here's how it works:
Download the Ibotta app and log on to it.
You will notice a lot of stores, find your favorite store and check what kind of offers are there.
Mostly Ibotta tells you about the stores that have top cash back offers.
Get cash back each time you scan your receipt that includes activated offers.
Use your earnings for free clothes, or whatever you want!
I like that that app also has specials from stores like Walmart, that have special cash back on "any fruits", or "X percent cash back on this or that item". This is a good way to add cash to your wallet or save some for top clothes you have your eyes on.
Once all the shopping is done, just scan your receipt and get free money in your Ibotta wallet, from there you can get this money transferred to your PayPal.
You can also get cash in your Ibotta account when you initially sign up ($10), or whenever you refer it to a friend and they sign up. On average you can collect $30 dollars a week by referrals.
Free cash = free clothes. You even get $10 just to sign up.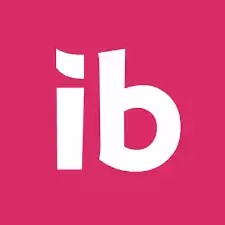 Ibotta
Ibotta pays you cash back for shopping at over 500,000 retailers, which you have to do every month. So why not get paid for it? Get started saving today.
Start Saving
Ibotta Cheats
16. Rakuten gets you $10 for free clothes
Rakuten is a bit similar to MyPoints, with Rakuten you get paid just for using Rakuten as your shopping portal.
When you shop at over +2,000 shops you can legit get cash back on popular stores like Amazon, Target, and Walmart among others. These stores will pay you if you if you shop through Rakuten' portal.
Shops and stores like Macy's, Amazon and Groupon are some examples of stores that have raised their cash amount very recently as well. For example, I recently bought something off Amazon and used Rakuten which netted me $10 in cash back and another $10 sign up bonus so I'm already $20 richer after a few minutes.
The amount you earn from all this shopping goes to my Rakuten account, and then I transfer that account to my PayPal account. It's as simple as that. If you don't have a PayPal, Rakuten can even send you a check which you can cash out and buy whatever you need, preferably clothes.
Oh, and they'll give you a $10 bonus through here.

Rakuten
Get cash back and coupons at 2,500+ stores. You can save up to 40% in just one tap.
Start Saving
17. Start a fashion blog
This one is obviously not going to get you free clothing right away, but it's a good way to eventually get paid to wear clothes and also get sponsorships from brands.
You can start your own fashion blog by signing up for self-hosted WordPress (this is what I recommend) on BlueHost. Depending on the platform you choose, it will be either free or have a small monthly fee.
I started my blog back in 2016, and I was able to get my first sponsorship 6 months later. And I know people who have been able to get sponsorships in as little as 3 months.
Of course, the amount of money you can make from your fashion blog will depend on a lot of factors, such as your niche, the number of followers you have, etc. But I know people who are able to make over $10,000/month from their fashion blogs.
So if you're serious about getting free stuff (and eventually getting paid to wear clothes), then starting a fashion blog is a great way to do it.
Earn around $1,000 for every 30,000 page visits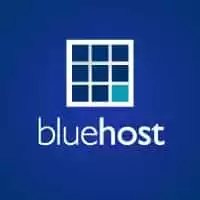 BlueHost
You can start a blog for as cheap as $3.95 per month when you choose to host your blog on Bluehost which is the best web hosting provider if you want to start a self-hosted WordPress blog or site. Bluehost is one of the few web hosting companies recommended by WordPress.org to host self-hosted WordPress blogs.
Start a Blog
18. Cash in your credit card reward points
If you have a credit card that gives you reward points, then you can use those points to get free stuff like clothes.
For example, I have a Discover card that gives me 5x points on certain categories each quarter. And one of those categories is usually shopping at department stores. So every time I shop at a department store (like Nordstrom or Macy's), I earn 5x points.
Those points can then be redeemed for cash back, which I can use to buy clothes. Or I can redeem those points for gift cards to my favorite stores.
So if you have a credit card that gives you reward points, make sure to use it when you shop for clothes. That way you can get some of your money back in the form of points, which you can then use to get even more clothes for free.
Our Pick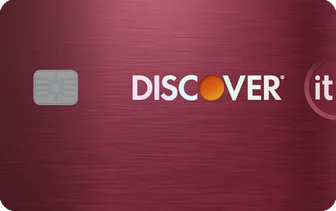 Discover it® Cash Back
0% for 14 months on purchases and balance transfers. No annual fee.
- INTRO OFFER: Unlimited Cashback Match – only from Discover. Discover will automatically match all the cash back you've earned at the end of your first year! There's no minimum spending or maximum rewards. You could turn $150 cash back into $300.
- Earn 5% cash back on everyday purchases at different places each quarter like Amazon.com, grocery stores, restaurants, gas stations and when you pay using PayPal, up to the quarterly maximum when you activate.
- Plus, earn unlimited 1% cash back on all other purchases - automatically.
- Redeem cash back in any amount, any time. Rewards never expire.
APPLY NOW →
19. Get a job at a clothing store
This one is pretty self-explanatory. If you want free clothes, then get a job at a clothing store.
Many stores offer employee discounts, which you can use to get free clothes. And some stores even have programs where you can get store credit in exchange for working there.
So if you're looking for a way to get free clothes, then getting a job at a clothing store is one of the best ways to do it.
Conclusion on Getting Free Clothes Online
If you went through this list you should have learned how to get free clothes online. Granted, some of these methods require you to earn those cheap named brand clothes but you could always check your local classifieds for legit free clothing options.
Do you know any other ways to get free clothes near you or online? Let us know!
Earn points by completing surveys. Every survey will give you a different number of points. Enough points can be redeemed as gift cards that can be used at different stores. These points can be transferred as cash into your PayPal account. This gets you free shopping money for free clothes. You get points for signing up and referring friends too at Survey Junk
Best Game Apps to Win Real Money
Pros:

App Store: 160,448 reviews

Pros:

App Store: ‎75,500 reviews

Pros:

App Store: 47,805 reviews
Our Pick
Pros:
App Store: 160,448 reviews
Pros:
App Store: ‎75,500 reviews
Pros:
App Store: 47,805 reviews