Best for Term Life Insurance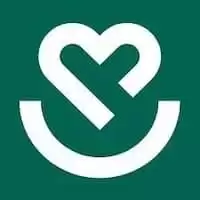 Bestow
Get protection for your loved ones with up to $1 million in term life insurance. You don't have to have money in your pockets to get a free quote from Bestow.
Compare Quotes →
Bestow Review
Buying a home is a major accomplishment. You've saved and budgeted, getting your finances ready to pay for the mortgage and everything else that comes with owning a home. Once you've put down the deposit and signed the paperwork, you're set, right? Not quite.
Life insurance is an important consideration that many new and established homeowners forget to think about. A flexible policy, that can be adapted to your changing needs, and could be an important part of ongoing homeownership. As long as you avoid common life insurance mistakes, it can offer financial protection for you and your partner.
Life insurance for homeowners
Life insurance is generally thought of as something for families. While having children is the top reason for many to seek cover, buying a home is a close second. Protecting one's dreams or future is a common desire of life insurance seekers, and buying a home can be a big nudge towards getting insured. A policy could help you continue to pay the mortgage if you were seriously injured or diagnosed with a terminal illness. It could also allow your partner or family to keep the house if you were to pass away.
But taking out a policy is only the first step. It's easy to leave things on autopilot when life gets busy, but life insurance isn't a "set it and forget it" product. An annual check of an existing policy might also be an important part of a homeowner's financial strategy.
How mortgage life insurance works
It's simple, if you have mortgage life insurance then it will pay off the balance of your mortgage if you pass away. The payment would go to the lender and not your family. The payout amount always matches your remaining mortgage balance, so the payout decreases over time. It may make sense to just go with a term life insurance policy since policy covers more than just the mortgage balance. Mortgage life insurance makes sense if you need help covering the mortgage but wouldn't qualify for term life insurance because of poor health risks.
Term life insurance can cover your mortgage
If you have term life insurance like Bestow, it can be set up in a way that it can cover your mortgage should you pass away. For example, if you have 15 years left on your mortgage, you can buy a 15 year term life policy. That's a great way to set up protection for you and your family so your mortgage can still be affordable in the event of your passing. Generally, whole life insurance is a bad investment, for these reasons, so we won't cover that here.
The perils of underinsurance
Many countries have an underinsurance problem. In fact, recent research found that only 30-37% of adults hold life insurance, and those that do hold it generally do not have enough. This gap in life insurance coverage leaves people financially vulnerable to the tune of just over $1.8 billion!
If you already had life insurance before purchasing a home, you might want to check your policy after moving in. The cover amount chosen when you first got insured may no longer be enough, especially if you'd want the benefit to go towards mortgage payments or pay the house off in full.
Home renovations may be another time to reassess your life insurance needs. Added debt to pay for the remodel, be it through refinancing or taking out a loan, can affect mortgage payments.
The Bottom Line
Getting a life insurance policy could be a smart move for new or established homeowners. It's just one way to help protect your investment, whether it's for yourself or a growing family. If you're buying your first home or renovating an existing property, consider how life insurance might fit into your property plans.
Best Life Insurance Companies