Millennials and life insurance, two things that you don't usually hear about in the same sentence. According to a recent survey, only 10% of Millennials have enough life insurance to cover needs if they die, putting their family at risk.
As a Millennial myself, I always thought about life insurance as a confusing and costly process. But that is no longer the case with modern technology companies like Bestow.
Bestow was created to give simple, affordable, and easy access to term life insurance. With premiums starting at only $10 per month, no medical exams and quick online application, getting life insurance may be one of the smartest things a Millennial can do in their 20s and 30s.
Also read: Avibra App Review – Can You Really Get Free Life Insurance?
Is Cheap Life Insurance Worth It?
Now that you know that Bestow can give you coverage from anywhere in just minutes. Are you ready to answer a few simple questions and get an instant decision stand?
Or are you still wondering if life insurance even worth it?
If you find yourself contemplating whether or not life insurance is worth it, aside from the obvious protection advantages, life insurance can actually help you save money, according to Josh Hastings, founder of the personal finance site MoneyLifeWax.com.
Here are some other smart reasons why you should consider getting life insurance as a Millennial:
It's Cheap. Millennials are young and healthy so they are not as much as a liability to insurance companies. This makes it possible for Bestow to offer such cheap rates (starting at $10 a month).
You Don't Want to Leave your Family with Debt. As Millennials buy their first home and start a family, it is wise to plan for unforeseen events. Planning for retirement, building an emergency fund, and choosing life insurance is just part of growing up. The average net worth of Millennials is low, as they are burdened with student loan debt, credit card debt, and other consumer debt. Should you pass, could your spouse handle those debt payments? Life insurance can help and take away all those financial burdens.
Funerals are Costly. Did you know that average funeral costs are between $7,000 and $9,000? A small life insurance policy like Bestow offers can help protect your loved ones financially.
Millennials and Life Insurance
Millennials and Life Insurance, it's a topic that should be discussed more often. With term life insurance starting at only $8/per month, it's time to bridge the gap.
Interested in learning more about life insurance? If approved, you are just a few easy steps from protecting your family's future. Start by getting a quick quote from Bestow.
Read more: Infinite Banking Concept – How to Borrow Cash from Own Your Life Insurance Policy
Disclosure: This post was made in paid partnership with Bestow. Neither Bestow nor North American Company for Life and Health Insurance were involved in the preparation of the information in this article. The opinions and ideas expressed in the article are those of the author(s) and are not promoted or endorsed by Bestow or North American. You should always seek professional advice before making a financial decision.
Life Insurance - Instant. Simple. Smart.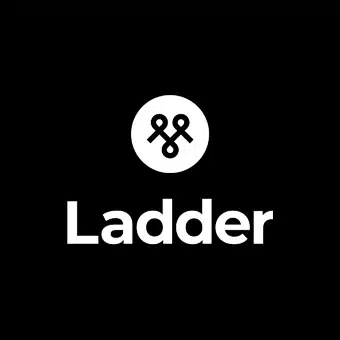 Ladder
Life is unpredictable, but your family's financial security shouldn't be.
✔️ Provide your loved ones with financial peace of mind.
✔️ Ensure they're cared for even if you're no longer there.
Click below to get a FREE quote and discover affordable options tailored for you!
Get a Free Quote