How nice would it be to flip the script and focus instead on life well-being and positive habits — without missing out on the benefits of insurance?
There's the Acorns app for investment, which rounds up your daily expenses and puts money in your investment account based on that. Then there's the Digit app, which rounds up your daily purchases and puts money in your savings account.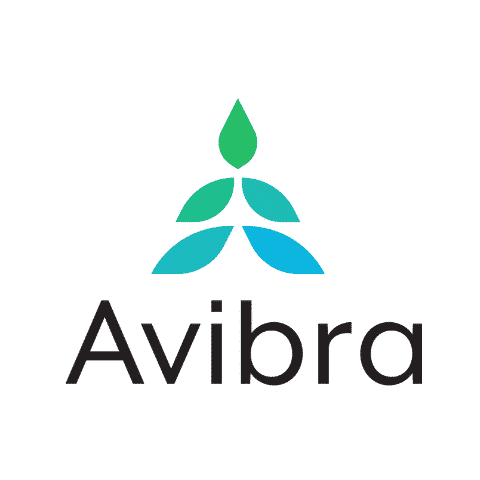 So now we have the Avibra app, which encourages you to build positive habits and automatically invests money in your free life insurance policy for everyday positive actions.
The best part? We've partnered with Avibra to give you a special deal. Sign-up using our link and you will receive a $100 bonus in your insurance coverage and bonus rewards.
---
Want Free Money?
Aspiration: Want to get spotted a $150 for free? Simply sign up for Aspiration, and the free banking app will give you cash for free, you just relax while it gives you $150 just for opening a new debit card. There's no catch. This bank account is legit and only takes two minutes to sign up for an account.
---
Pro tip:
 Surveys are quick, easy, and can pay you cash from the comfort of your home. No wonder they are so popular.
Survey Junkie
,
Branded Surveys
,
Swagbucks
, and
InboxDollars
are just a few of the best survey sites to make money.
What is Avibra?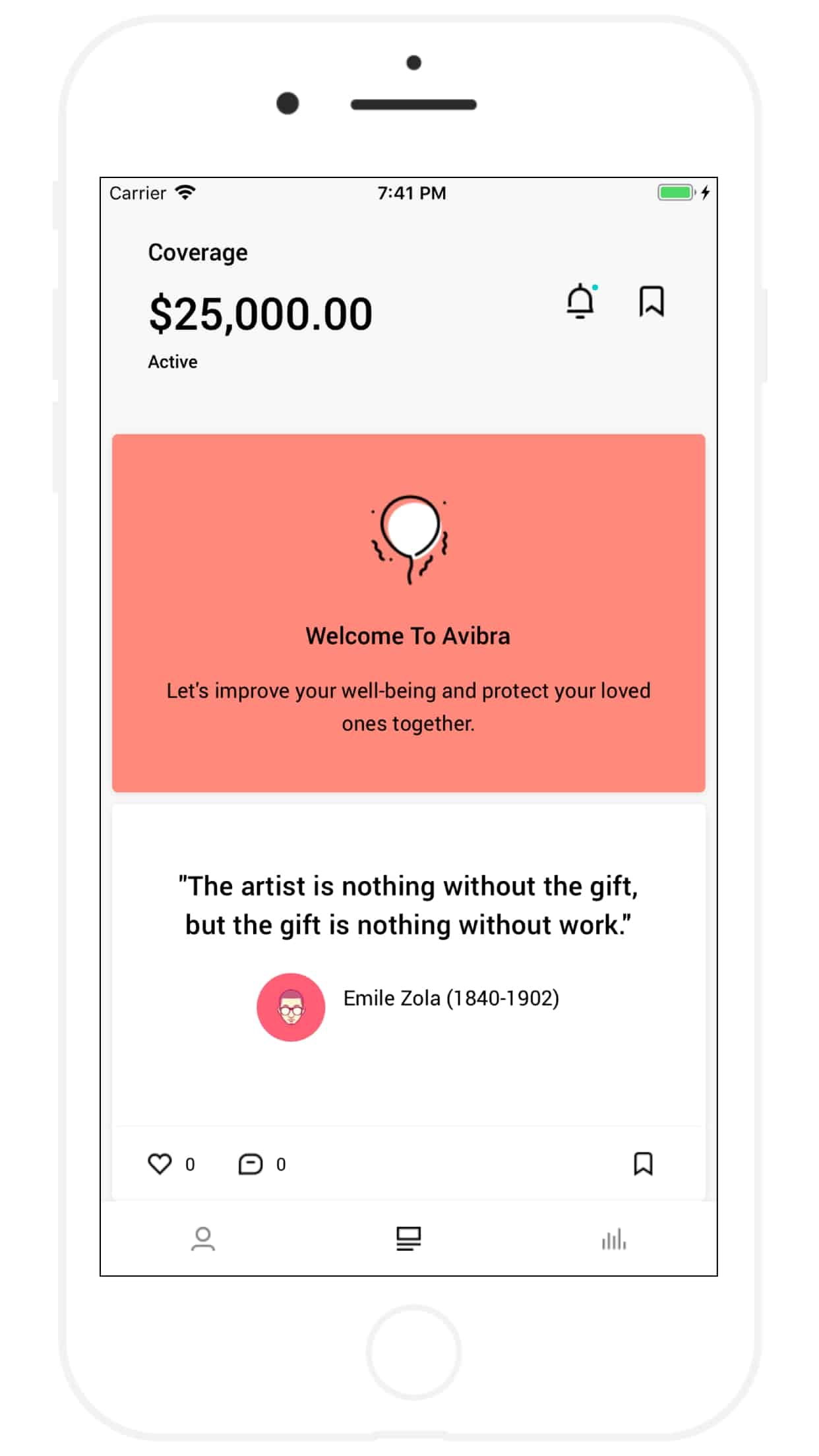 Avibra is an innovative app that's focused on making life insurance more accessible than ever and offers free life insurance for young people.
The app learns more about your good habits — rewarding you with coverage — as well as your less-than-stellar ones, offering up information and tips to improve.
It does this all without you having to lift a finger every day, though.
The app provides two ways to improve your well-being and earn insurance. (We're talking about real money that goes towards your life insurance policy, here.)
Avibra Features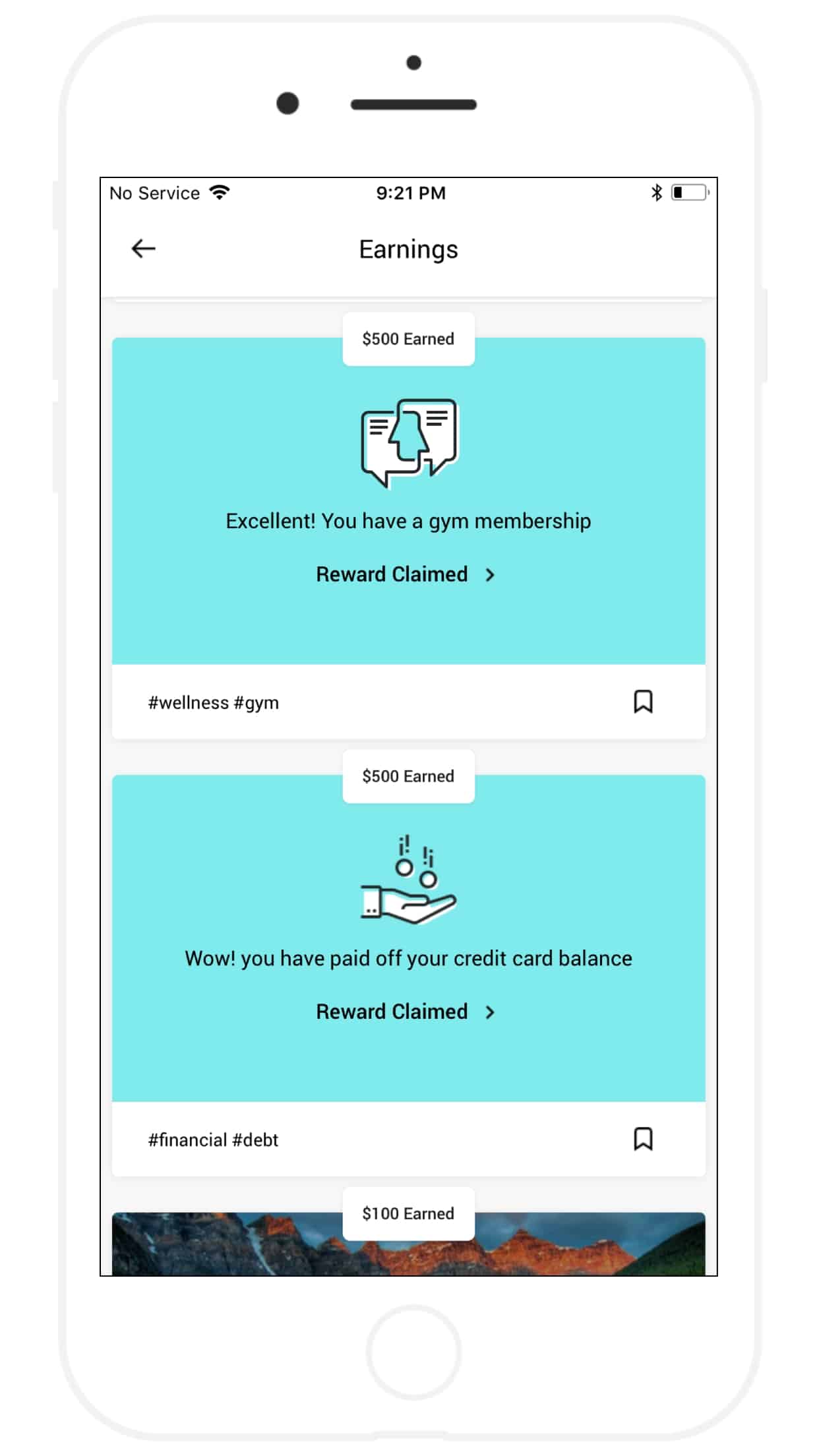 In-App Activities
It provides quizzes, short educational videos & guided meditation series to educate and improve your well-being.
When you do each of these activities, you're rewarded with microinsurance coverage.
Data Science
The app provides options to connect your checking/savings/credit card account similar to how the Digit or Acorns app works.
It automatically analyzes your daily purchases to identify positive behavior and rewards you by increasing your insurance coverage.
It also has the ability to connect to your wearables and social media accounts to get positive social and wellness insights.
In a way, it uses machine learning algorithms to unearth your positive behavior automatically while increasing your coverage automatically.
Also read: Bestow Review – Low Cost Online Term Life Insurance
Avibra Pricing Model
Currently, Avibra is offering a Free Plan that includes a basic-level insurance policy that increases on weekly basis with a cap in total coverage.
Additionally, Avibra is one of the first apps that's committed to digital well-being with focus on less screen time.
Every Wednesday is "Avibra Well-Being Day" — where your rewards and insights are unlocked for you when you log into the app to claim them. That includes new insights and content like quizzes, videos, meditation.
"There is absolutely no purchase required."
Just follow a positive lifestyle and see your coverage grow on a daily basis. Policies are backed by insurance companies with an A "Excellent" rating (gold standard) given by A.M.Best, an external independent oversight entity.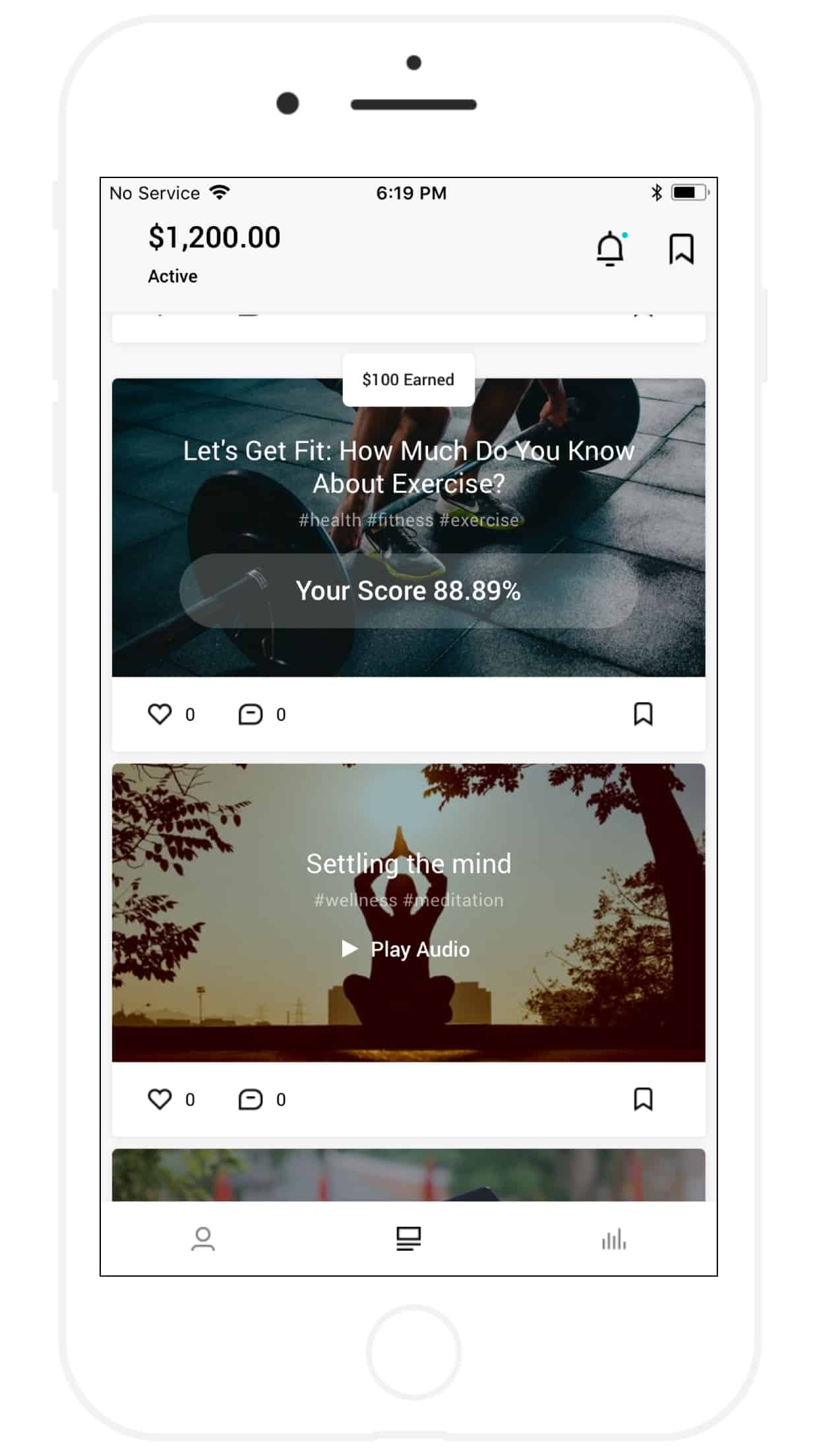 The app has read-only access to your personal data, and they don't store any of it so selling your information is a moot point. Plus they use the same encryption used by banks to make sure you're secure.
Read more: Infinite Banking Concept – How to Borrow Cash from Own Your Life Insurance Policy
How to Sign Up?
Go through this download link to get a download link sent to your phone. You will be required to enter your email address and a password, legal first name, legal last name, your birthday, gender, and zip code which will allow you to create your free account.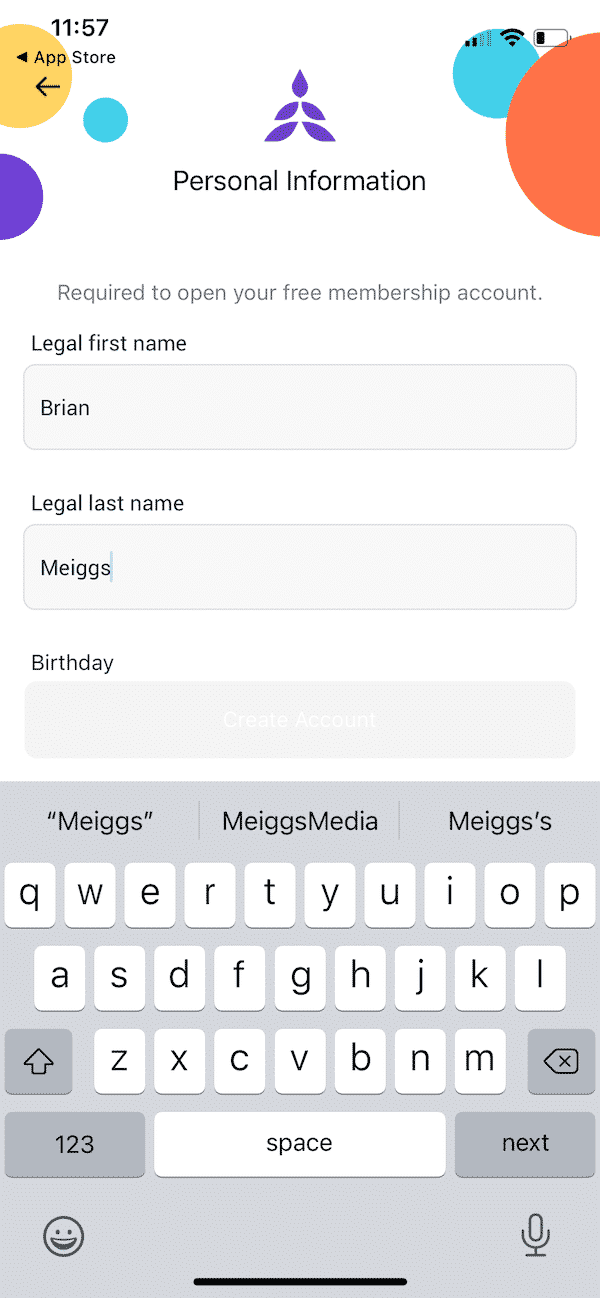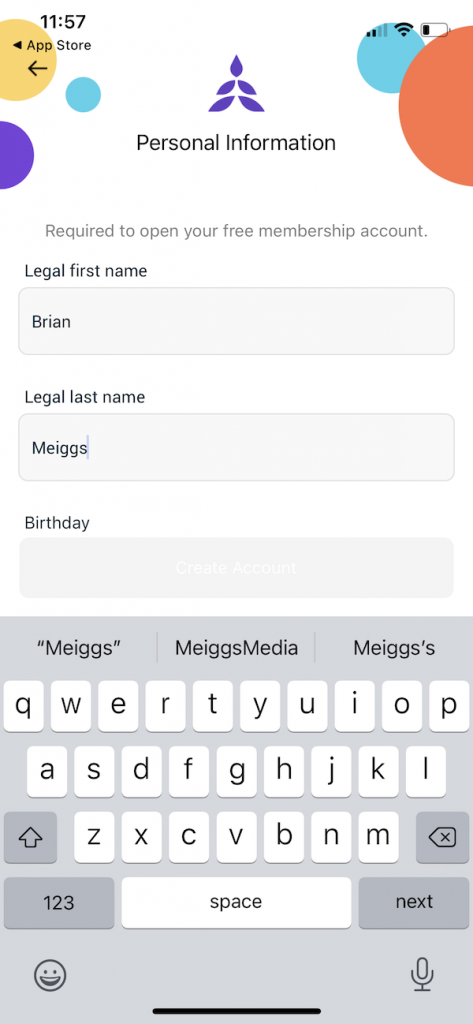 Next, you will be asked lifestyle information questions that will personalize and secure your Avibra account.
The questions will ask you if you have been diagnosed with any serious conditions in the last 10 years and other basic information such as your height, weight, and last tobacco use.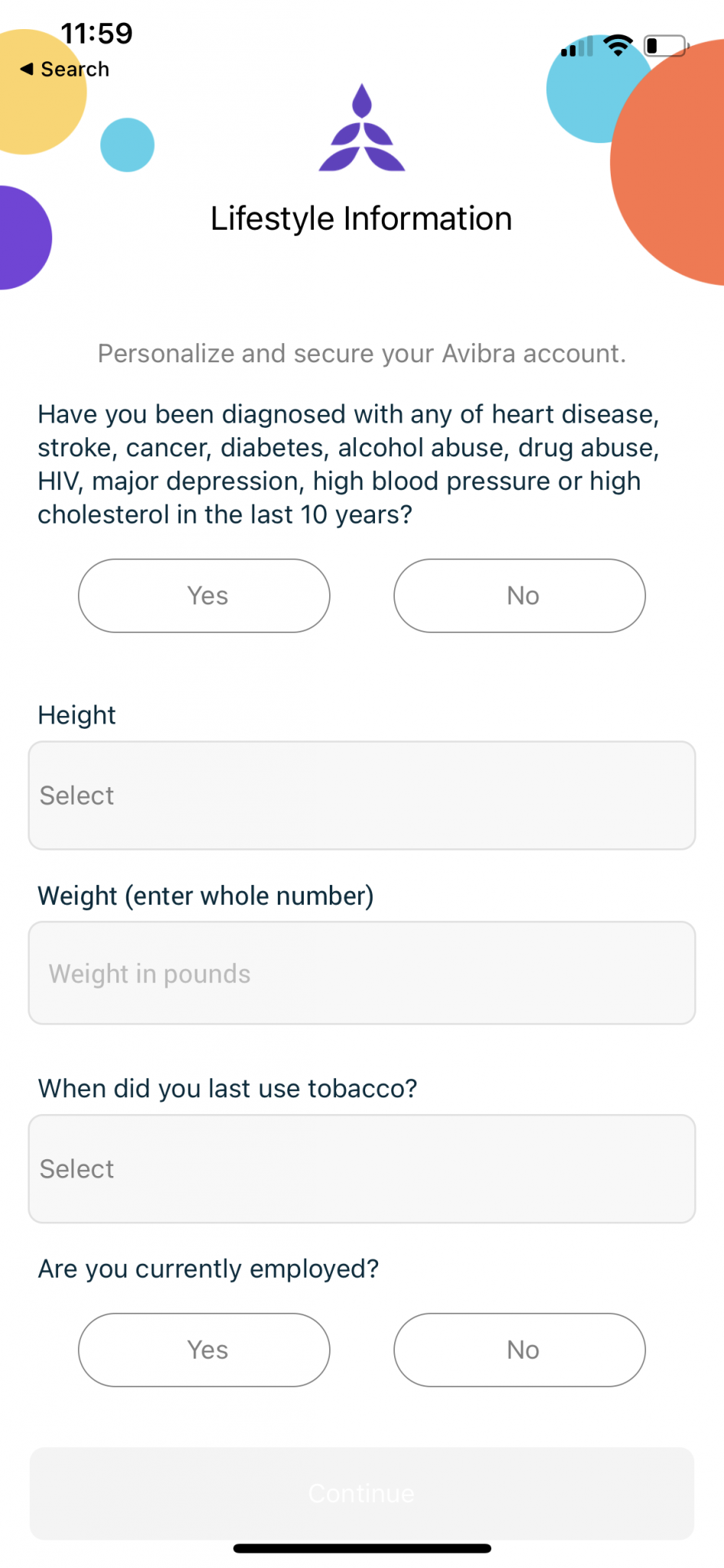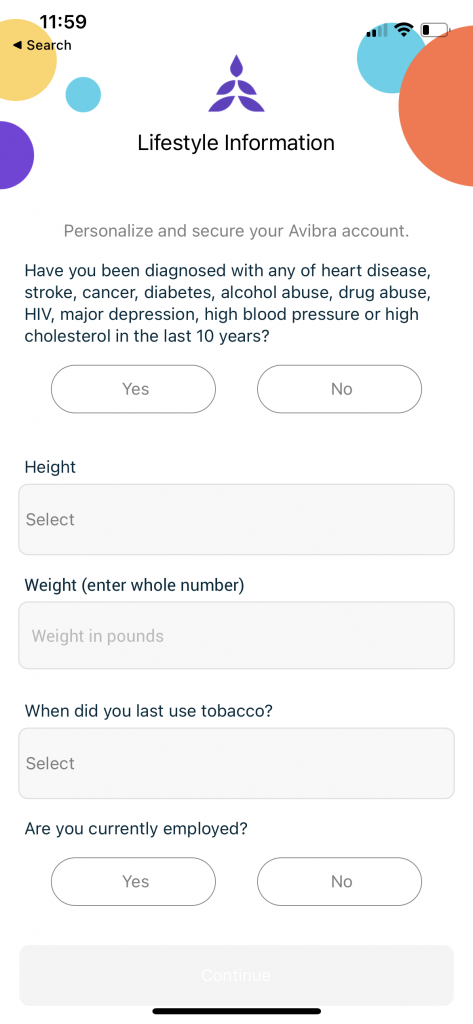 Finally, it'll ask for your phone number.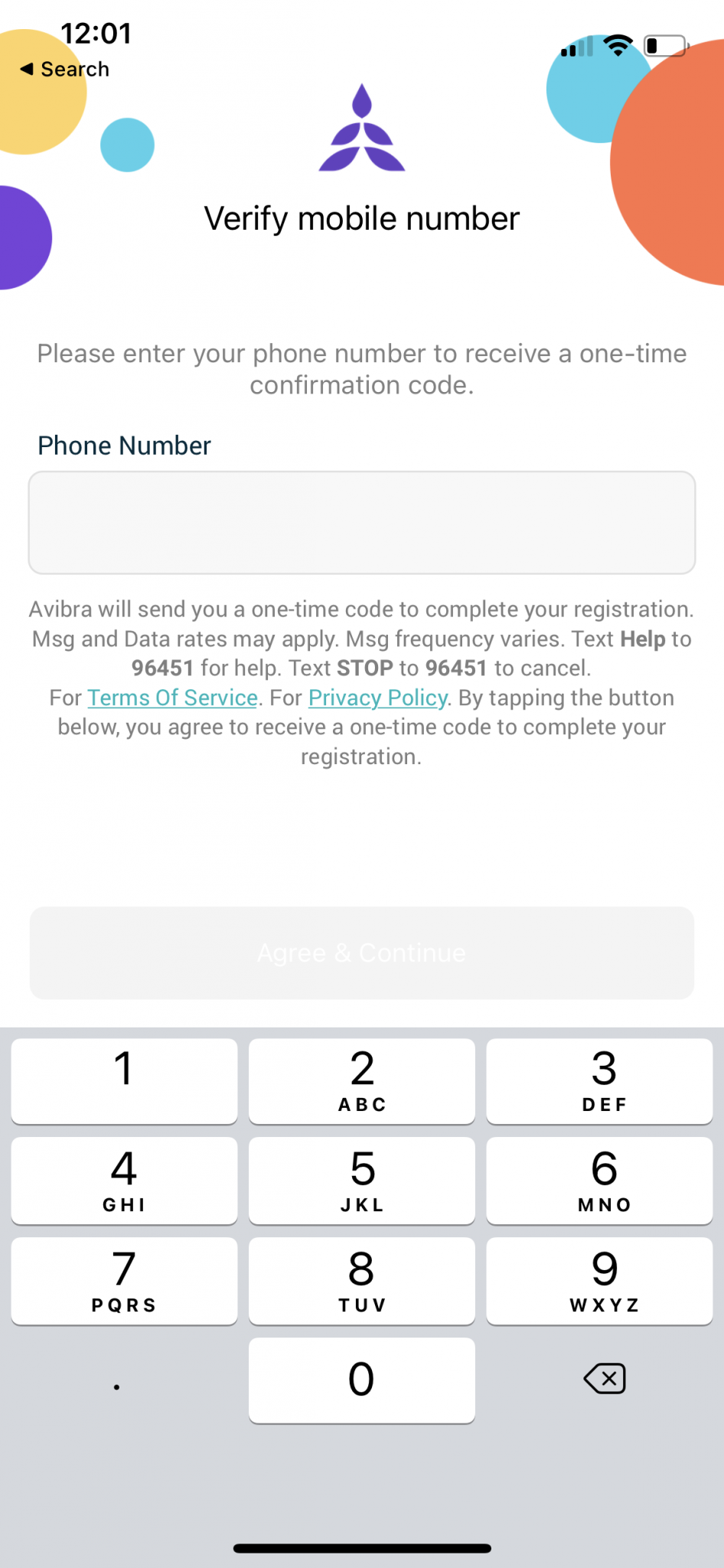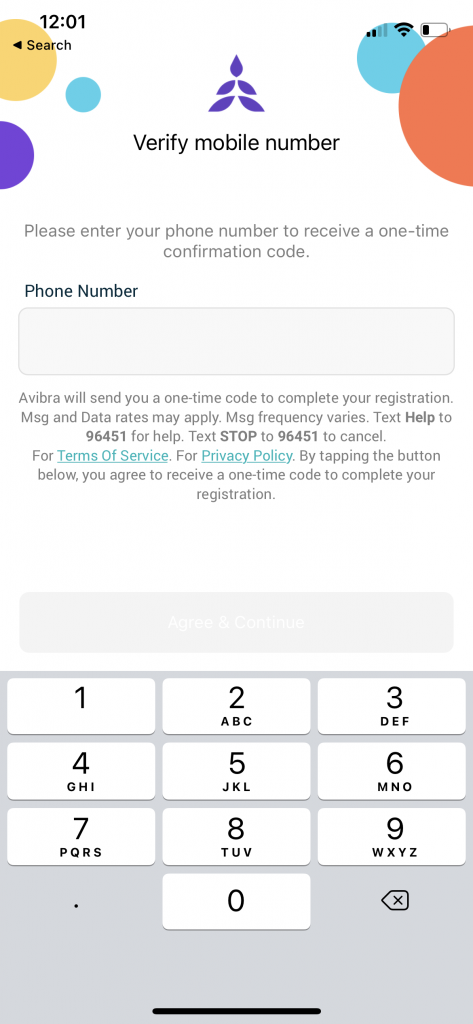 Then you'll be all set up.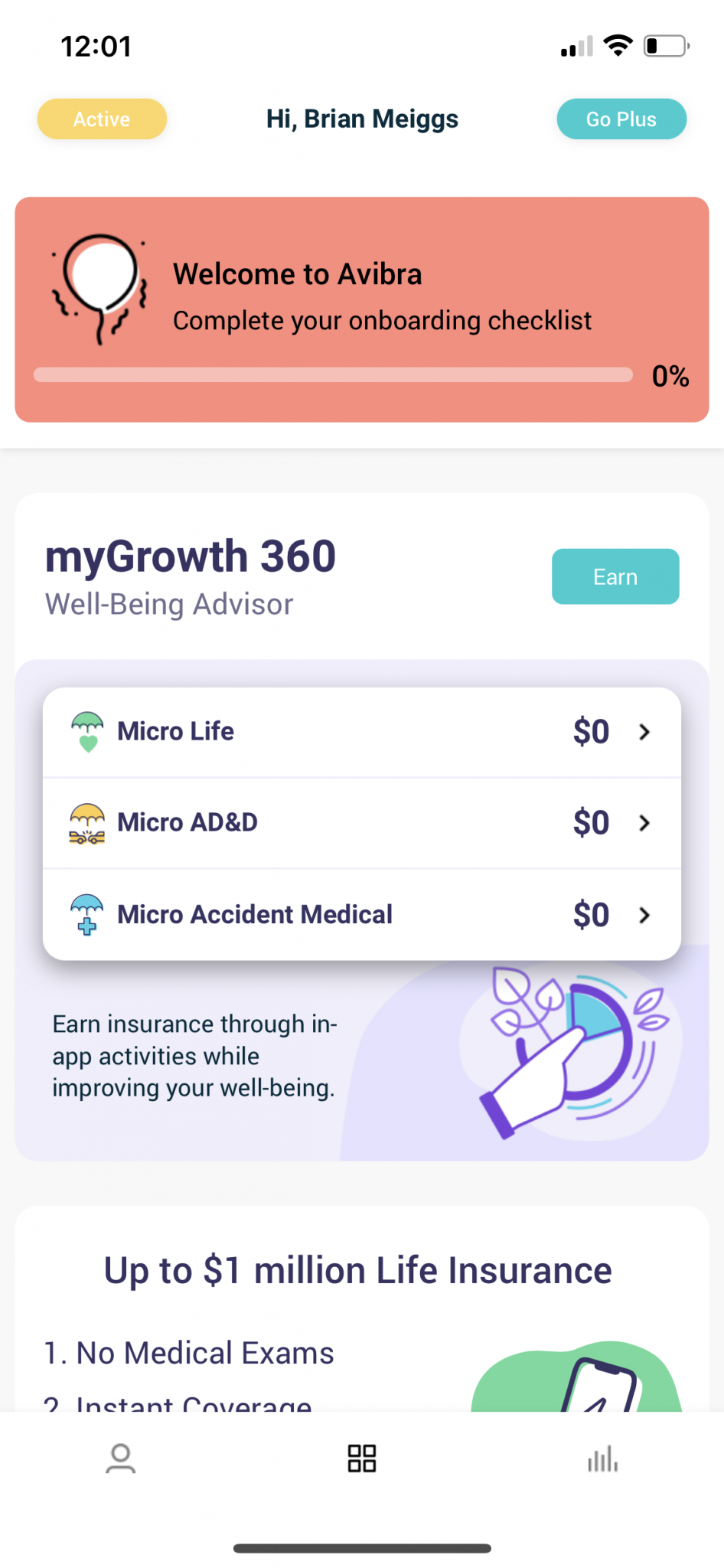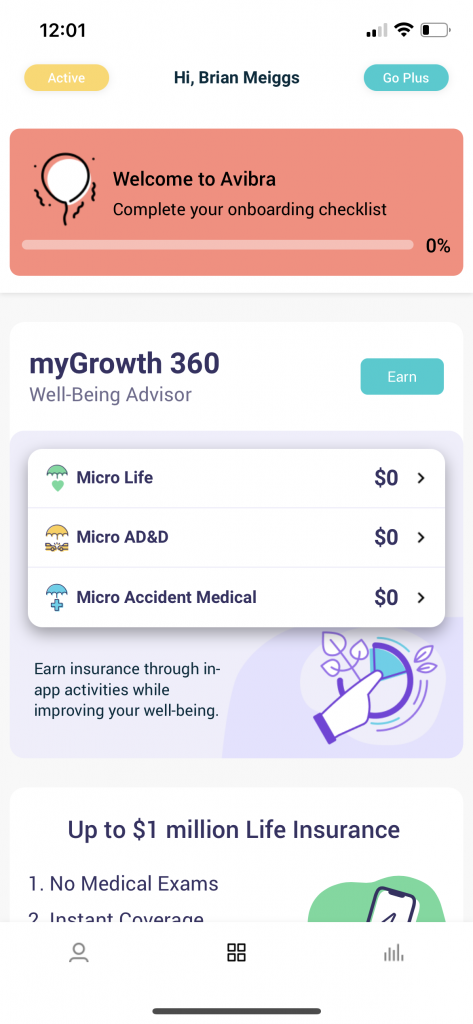 Once you are signed up you will be able to learn more about your own good habits, get habit-based micro life insurance coverage. The app also offers an interactive platform with quizzes, videos, interesting facts & more and is available for iOS & Android.
Click here to sign up for free!
My Favorite Features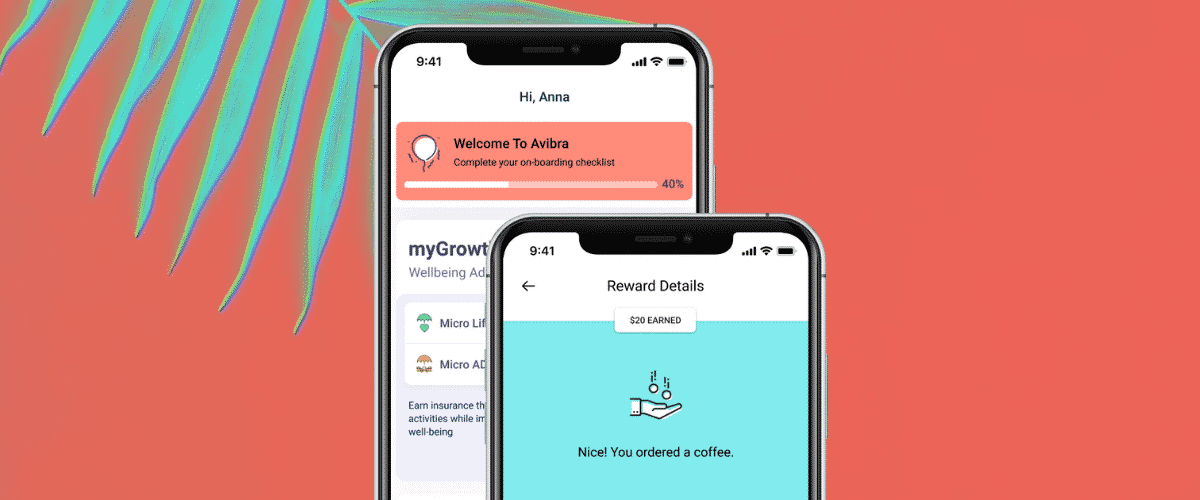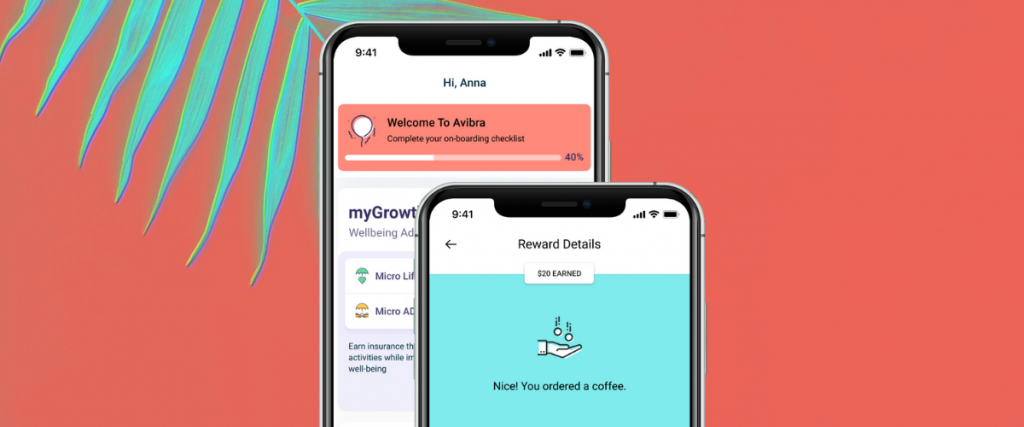 myGrowth 360
Read quick tips to improve your health, relationships and finances. Watch videos filled with interesting well-being facts. Earn insurance along the way.
Earning Rewards
Convert your good habits and positive steps into rewards each week. Earn life insurance, accident medical insurance and AD&D insurance.
myNews 360
See your daily digest of hand-picked articles that are personalized to your preferences.
Community Well-Being
Improve and protect the lives of others across the country through your good habits.
How to Get More Coverage?
When you share your personal link and invite friends and family to join Avibra, you and the individual joining will earn a $100 bonus in your insurance coverage and bonus rewards.
Sign-up using our link and you will receive a $100 bonus in your insurance coverage and bonus rewards.
The Pros and Cons of the Avibra App
Avibra Pros:
A great way to see all your good habits from your daily purchases and activities
The first step towards building life insurance protection
Quizzes + Educational Videos + Meditation + Life Tips
Available on both iOS and Android devices
The Avibra referral program will actually increase your coverage when a friend or family member sign up with the app
Avibra Cons:
Currently life insurance is only available for those 18-38 years old
No option to buy actual life insurance policy
Not available internationally
Company and app is still fairly new to the market
Final Thoughts on the Avibra App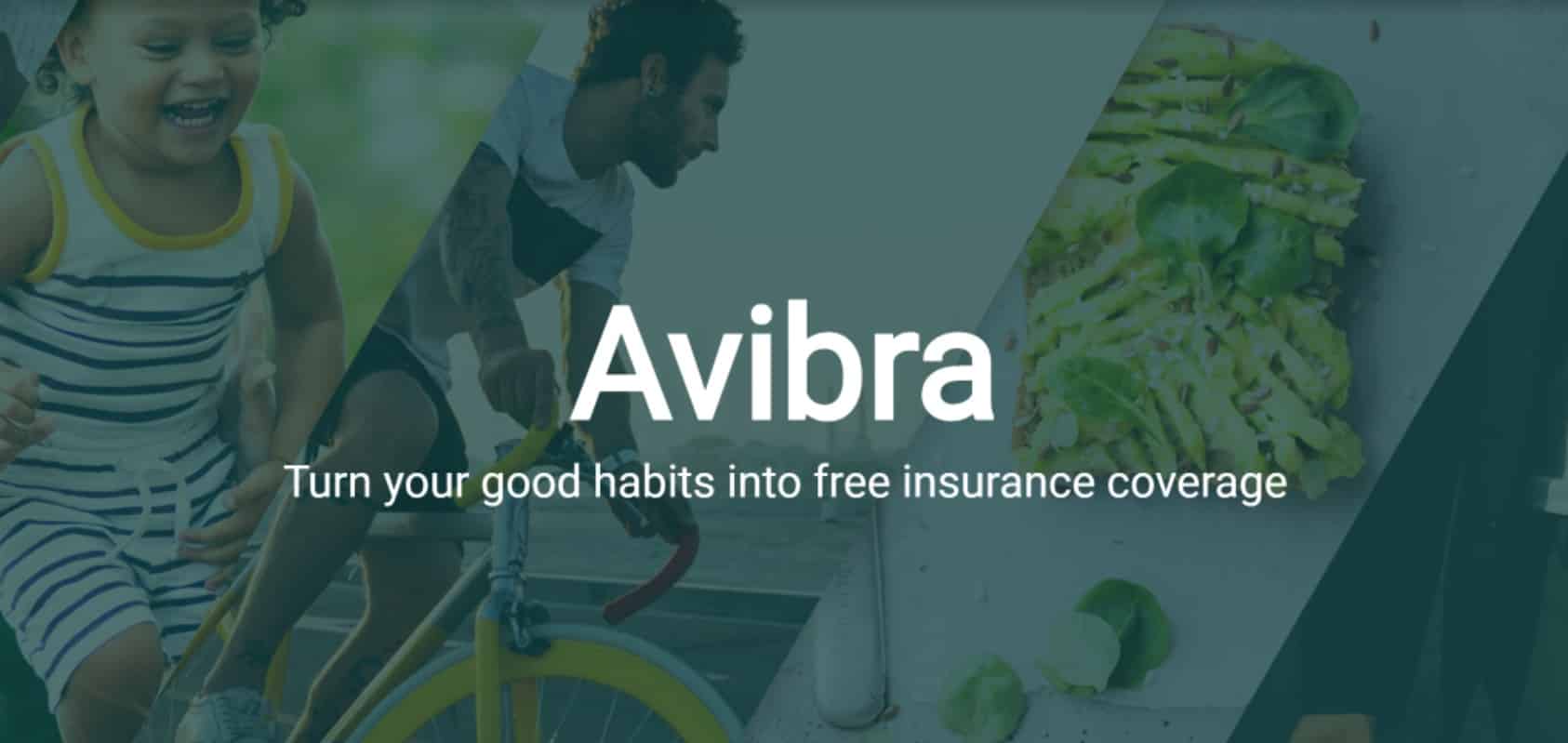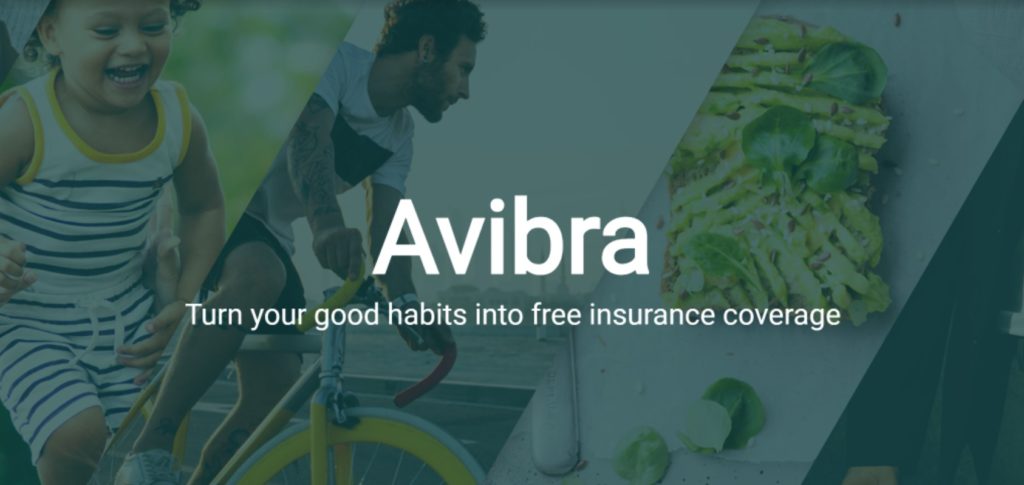 The Avibra app can be a great way to protect your loved ones while still benefiting you. It's a unique addition to an already existing niche of apps like Digit and Acorns, which are geared for younger adult users. Avibra's goal is to encourage good habits and start building up protection for loved ones with life insurance.
You don't have to do much to get started, and you can use the app far less often than other habit tracker apps.
Start good habits, stop bad ones, and improve your life.
Click here to download Avibra!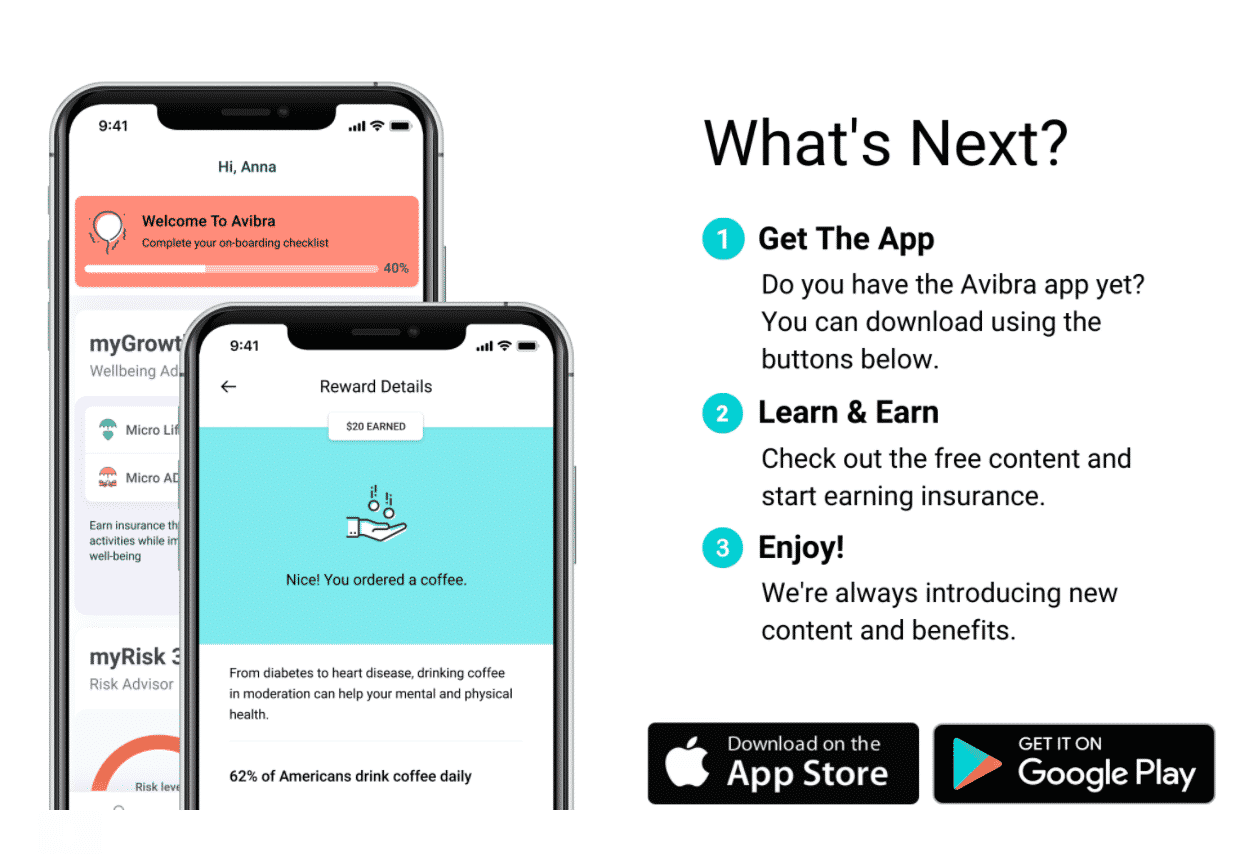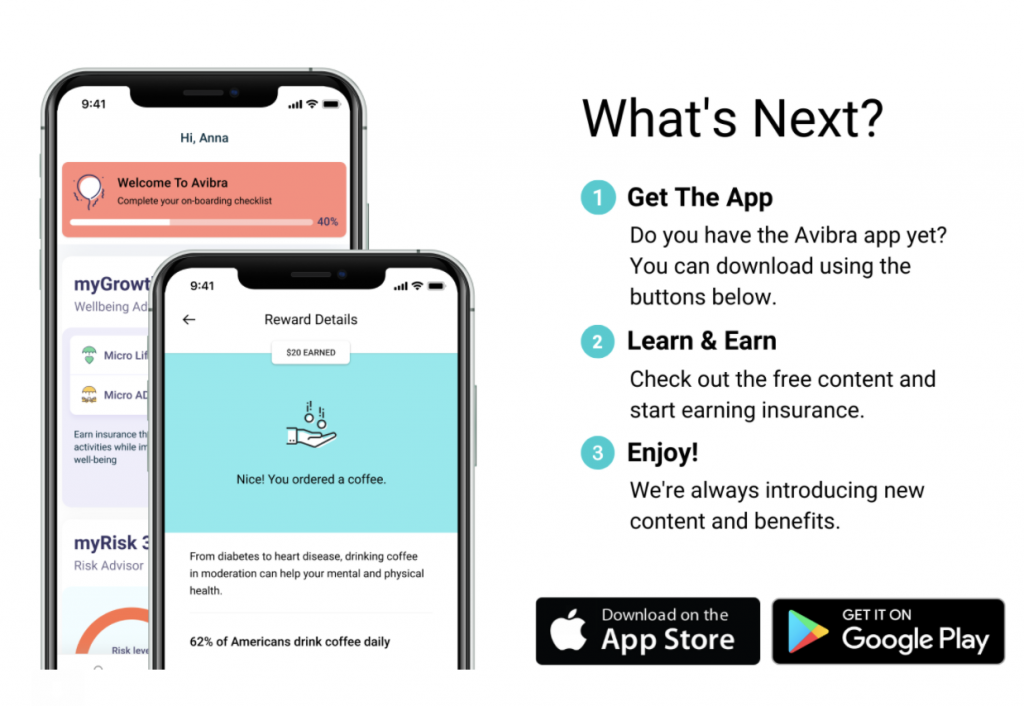 Go
Description

Want Free Money?
Aspiration

Simply sign up for Aspiration, and the free banking app will give you cash for free, you just relax while it gives you $100 just for opening a new debit card. There's no catch. This bank account is legit and only takes two minutes to sign up for an account.

LEARN MORE


Today's Best Offers
App
At a glance
download
Chime
★★★★★


Chime will spot you up to $200 if you accidentally overdraft. And even better: they won't charge you a dime.

GET SPOTTED $200

Axos
★★★★★


This free savings account delivers on its promise to save you money effortlessly. You can use it to get up to 6x the national average APY. It now pays to stash your cash in a savings account.

GET PAID TO SAVE