Whether you're purchasing a new home, building a new construction home, or planning to fix up an older home, you're probably excited about the prospect of closing on the home and moving in.
Not so fast. Buying a home is one of the biggest investments that most families make. Like Generation X and the Baby Boomers, the Millennial generation has dreams of becoming homeowners, saying goodbye to rental payments and hello to space that they truly can call their own.
While many Millennials may feel finding the perfect house is the biggest part of buying a first home, there are other, maybe less fun, parts of the process that need to be considered. Before beginning the process of buying a home it's essential to fully understand the different aspects regarding the home down payment.
What is a Home Down Payment?
A home down payment simply is part of the money the buyer gives to the home seller. Usually this money comes directly from the buyer, while the remainder of the purchase price owed to the seller comes from the mortgage. When buying a home, the down payment amount is expressed as a percentage. For example, a 10 percent down payment on a $350,000 home would be $35,000 from the buyer.
According to Bankrate, the down payment is lost if the buyer can't make the house payments (mortgage payments) and the property ends up in foreclosure. Bankrate states, "This gives you an incentive to make your mortgage payments. That's why the lender requires a down payment."
Down Payments and Mortgage Insurance
On average, when a homebuyer makes a down payment that's less than 20 percent, the buyer must purchase mortgage insurance. Mortgage insurance is designed to protect the lender, not the buyer. It's designed to reduce the risk for the lender when making a loan, allowing a first-time buyer with less than perfect credit to secure a mortgage.
Millennials may qualify for PMI or private mortgage insurance, which features premiums that must be paid monthly or an option of an upfront premium that's paid when the loan begins. FHA insurance is mortgage insurance paid to the federal government. This type has an upfront premium payment plus monthly payments.
Mortgage insurance is money that must be budgeted alongside your monthly mortgage payments to the lender.
Tips and Tricks to Save for Your Down Payment
1. Consider Loan Down Payment Programs
CNBC reports that while 80 percent of Millennials want to purchase a home, "very few are in a good position to buy, largely because they have nothing saved."
For Millennials who haven't been able to save a 20 or even 10 percent home down payment due to student loans, lower income jobs, and other factors, there may be an option of a loan down payment program. Some Millennials may qualify for down payment assistance programs through both local and state agencies, and look to see if they might qualify for an FHA loan. In addition, the National Homebuyers Fund (NHF) offers multi-state Down Payment Assistance (DPA) programs with non-repayable grants. According to the NHF this type of down payment assistance can make home ownership possible and offers the following:
Down payment and/or closing cost assistance grant, up to 5 percent of the loan amount
DPA doesn't have to be repaid
Available with affordable interest rates and variety of grant level
Related: Should I Save for Retirement or House Down Payment?
2. How Median Home Prices Have an Effect
Often when first-time Millennial homebuyers begin thinking about buying a house, they underestimate just how pricey the real estate market has become, especially in certain areas of the country. Real estate professionals continually see a gap between expectation and reality with this generation of buyers. For Millennials considering a real estate purchase, it's essential to learn the median home prices of the area. If the median home price is $430,000, then a 20 percent down payment would be $86,000.
It's possible for Millennials to find a great home and to stay on budget, especially if there's a full understanding of all the elements including the factors about the down payment.
3. Look Into State-Specific Down Payment Assistance and Resources
When you are looking for ways to get a down payment for a house, don't forget to check your state and local government resources. Often times, they offer down payment financing and non-financial assistance resources available to you. In my state of VHDA's Down Payment Assistance (DPA) grant can provide eligible first-time homebuyers with funds needed for their down payment. This program is funded through the net earnings of VHDA and is part of its commitment to strengthening homeownership opportunities for Virginians. You can search for your "state + down payment assistance" into Google to find resources that apply to you.
4. Set Aside a Portion of Your Tax Refund
Have you received your tax refund this year? While some people advocate you use it to reward yourself for your hard work, you can use the full amount for your down payment. While it may not enough if you sock it in a savings account (and don't spend it) and continue to spend less and works towards getting money for your home down payment.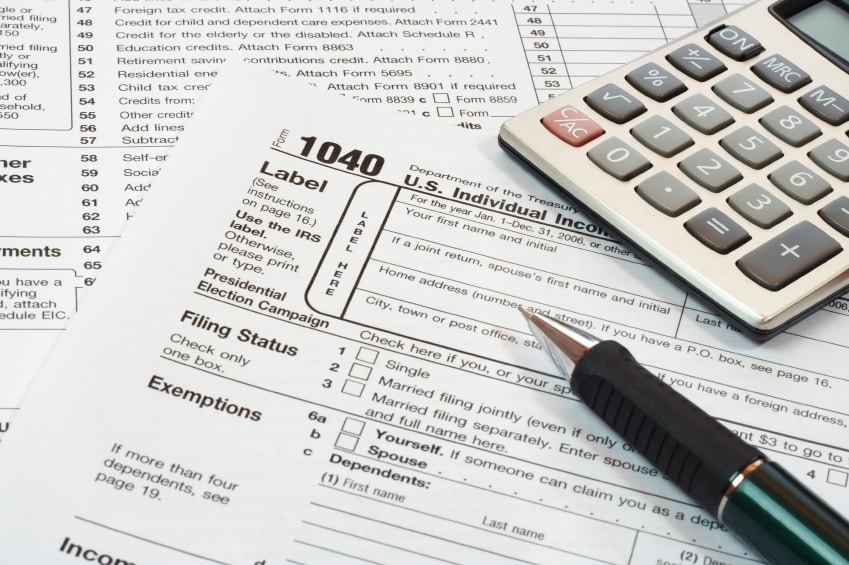 5. Set Aside a Portion of Your Performance Bonus
Got a raise at work or got a Christman bonus? Instead of spending it on entertainment then save a portion or all it into your down payment fund. If you don't make a plan to save the money you know is coming in, it can be easy to actually misuse those funds. Your goal should be working towards building a down payment fund and every dollar counts.
6. Make Recurring Savings Deposits
Some money saving apps like Qapital can help you make recurring savings deposits on a schedule like weekly, monthly, or quarterly. This can be really helpful since you don't have to lift a finger, just download the app and set your goal of having a down payment amount and it'll help you reach your savings goal. You can learn more about Qapital in our full review.
7. Withdraw from Your IRA Without Penalty
Did you know that you can withdraw from your retirement accounts and use the funds for a down payment on a house? This is true if you are a first-time homebuyer, and borrow up to $10,000 from a traditional or Roth IRA.
You need to keep in mind that this isn't free money, you're going to pay taxes on the money you withdraw. If you and your significant other both have IRAs, you both take up to $10,000, totaling $20,000 for your down payment.
8. Earn Extra Income on the Side
Join the other 44 million other people who reported having a side hustle in 2019 to make extra money. As the gig economy develops, so do gig economy jobs and opportunities to earn money fast to help you get money for your down payment fund.
The only thing you need to know is where to look.
This guide can help you make money fast and free through actionable methods that are proven and are legitimate.
9. Use a Budgeting App to Stay on Track
Managing personal finances is a painstaking task, but that doesn't mean you shouldn't pay attention to budgeting. Managing your money is the best thing you can do for yourself in today's unpredictable economy and stay on top of saving for your down payment. And, there are several online budget tools that can help you achieve your goal.
The Bottom Line
These ways to get money toward a down payment for a house can help you and your family work towards getting the home of your dreams. If you think you still need some tips on how to save money, check out 55 ways to live cheap.