How Long Does it Take to Close on a House? If you are in the process of selling your home and buying a new one, then you are probably asking this question, "how long does it take to close on a house?"
Although closing on your home should be a relatively straightforward process (there are thousands of home sales closed daily), it is actually taking longer with the national average being 46 days in 2022.
When you are ready to close on your dream home, you are given the keys and sign all the paperwork that makes the home officially yours. But before that happens, you can run into delays in the closing process.
What Can Slow Down Closing on A House?
While there are no state or federal regulations that govern home closing times, they can close as early as a week or as long as 35-60 days once you find the right home. Here are the usual issues:
1. Funding Issues
Yes, that's right. Funding is the most common reason for a delayed closing. Will you qualify? What type of financing? If your mortgage lender has not approved the loan, the required deposits have not been made, or other issues arise with your application, then your closing will not happen until these issues are handled.
One way to prevent this from slowing down the closing process is to get pre-approved for your loan a few months in advance. Your pre-approval will help speed up the timeline because your lender has already verified your proof of income, assets, credit history, retirement and investment account statements.
Other benefits to getting pre-approved include providing you time to clean up your credit report (if needed), pay down debts, or saving for a down payment and closing costs. This option also allows you more time to start checking out general areas around your new home, calculating commute times and scoping out your new neighborhood. Alternatively, if you plan on paying in cash, you can speed up the closing process on a home with the closing process being as quick as a week.
2. Inspection Issues
Most mortgage lenders will require you to perform an inspection of the home to detect property issues. An inspection is much more involving than the appraisal and can uncover pest infestations, structural problems, and other repairs required that you would want the seller to address before you move in.
For example, during your inspection, you could uncover that your new home has termites and damage to the foundation. This can be handled two ways, either the seller would complete the repairs or they can give you a credit for the cost of repairs and you can do it yourself.
Should you uncover some inspection issues, this can cause a delay while you remedy the issues with the seller. To protect yourself, you can include some line items in the contract that allow you to void the contract if certain contingencies arise. This way, the seller will have to fix the problems that arise, or you have the option of walking away altogether.
3. Appraisal Issues
When you are in the process of buying your home, your mortgage lender typically will schedule your new home to be appraised. The appraiser determines how much your new home is worth by comparing it to comparable homes that have similar features such as square footage, the number of rooms and bathrooms, lot size, and other variables. Your appraisal will usually take up to a week to complete, depending on the property.
How long does it take to close on a house after appraisal? Your closing time depends on issues you may experience, for example:
The two most common issues you should expect from an appraisal are:
The appraiser cites repairs that are needed in the home; this can be peeling paint, missing handrails, broken or missing windows/glass, roof issues, inadequate electrical system, or non-functional heating and cooling system.
Your appraisal could come in low. This could happen if there were multiple offers on the home driving up the price. Also, during a declining housing market, the value of the property can decrease due to the number of comparable homes in the area that have also decreased in value. This can cause the appraisal of your new home coming in less than the sale amount you and your seller agreed to. The mortgage lender will not approve the loan amount if the appraisal comes in under. The property must come in at an appraisal that is at least the loan amount, even better if it comes in higher than that.
To protect yourself from a low appraisal you can do the following:
Ask your lender to find an appraiser that is from your county or city. This can assure you that the appraisal value they provide will be accurate.
Make sure that the appraiser has all required certifications.
You can opt to meet the appraiser when he or she is inspecting the home and share your knowledge of recent short-sales or foreclosures that might have skewed the comparable home prices.
Pay for the difference in cash or apply for a second mortgage.
Negotiate with the seller to lower the price of the home.
4. Title Related Issues
Even though your home may be new to you, your property has a history. To protect yourself and the lender, most lenders will require a title search of public property to make sure there are not any liens on the property. Most home buyers will hire a title company to do the research on the property to check for federal or state tax lien, a claim on the property by a co-owner or family member, or a contractor's lien.
To prevent title related issues from slowing down the closing process work with the title company in order to keep the process moving along.
5. Homeowner Insurance Issues
With all the hoops and hurdles you go through when buying a home, it can be easy to forget about securing homeowners insurance. Failure to secure homeowner's insurance can delay your closing process as some states require you have it before you move in. If you are paying for your home in cash then you do not need the insurance, however, for most people who will be taking on a mortgage, most lenders will require you to have the insurance before settling in.
These are the best homeowners insurance companies for 2022: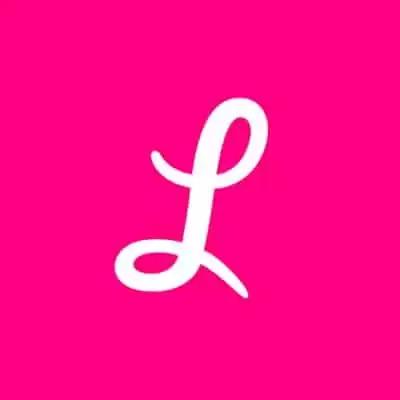 Lemonade
Lemonade Insurance offers a new approach to renters, condo and home insurance. They even give back up to 40% of unclaimed money to the nonprofit of your choice.
Get a Quote →
Lemonade Review
6. Application Issues
To avoid closing delays and close on your home in time, it is important to not change anything that could affect your mortgage application. To prevent any application issues, you should not quit your job, take on any new debt such as buying a car, change your marital status, or miss a payment on your credit card. You should also be responsive to any documentation your lender requires. Being prepared and knowing what documents are needed to close is important. If you were pre-approved months in advance, make sure you have copies of your updated financial documents should you need to submit them to your lender. Here are some documents you would want to have:
Mortgage documents required to close:
All W-2's from the prior 2-3 years
3-6 months of your most recent pay stubs
3-5 months of your most recent bank account statements
2-3 years of your most recent tax returns (both personal and business)
If applicable:
Down payment gift letter (if using gift funds)
Proof of income from supplemental income or part-time income
Divorce decree
Bankruptcy, short sale, or foreclosure paperwork
7. Seller Issues
There are many issues that can arise that are simply out of your control. Certain contingencies in the contract can occur that can delay the process. A common one is the seller needs to buy a new home before you can move in. Also, it is surprisingly common for sellers to back out purchase agreements. This can occur if the seller receives a better offer, thinks the home is worth more money, does not want to make the necessary modifications or repairs, or simply decided they do not want to move. You would want to speak with a real estate attorney or your broker's legal counsel in order to get any issues resolved amicably.
Closing Day Advice
We are almost done answering the question, "How long does it take to close on a house?" The last step would be the awaited closing day.
A closing day is a big event! There will be at least 100 pages for you to sign. Once all the contracts, paperwork and checks have been signed, the home will be transferred in your name. Be sure to read the fine print as your signatures will have a huge impact on your finances. Mainly, you would want to make sure that the interest rate is accurate and there is not a prepayment penalty (fees associated with paying your mortgage off early). While the closing process may be a long and even tedious one, the waiting will all be worth it once you are the proud owner of your new home.
I hope that answered your question, "How long does it take to close on a house?"