If you are a working professional or a young person starting out with your first job, it is imperative that you learn to start investing your money wisely from the start.
Understanding the power of compounding interest is something that most people need to learn today. If you hold on to your investments for the long term, you allow your money to work for you and generate more returns.
Time plays a huge factor in determining the success or failure of your investments. Investing a few years earlier could mean thousands of dollars of potential returns due to the power of compound interest, helping you save for your retirement easily.
Whether you're an experienced daytrader or about to make your first investment — these investing books will get you up to speed on everything you need to know about investing.
Investing Books
The Essays of Warren Buffett
The Intelligent Investor
Rich Dad, Poor Dad
Best Investing Books for Beginners
Here are some books that will help you get started, and thrive on your investment journey.
The Essays of Warren Buffett: Lessons for Corporate America
Warren Buffett is known the world over for being the ultimate guru on smart and profitable investments, and so it is naturally a good idea to read one of his books and take him at his word.
In the book he talks about finance, investing ideas, acquisitions, valuation of stocks, accounting, and also deals with tax issues.
As the successful chairman of Berkshire Hathaway, he draws on the experience of the company and brings out his basic business principles that have kept the company growing year on year. A must-read!
The Intelligent Investor
This book has been called the "greatest book on investing ever written", by none other than Warren Buffett, who is known as modern history's greatest and most successful investor.
This book written by Benjamin Graham talks about the purchase of apparently undervalued stocks which possess greater inherent value, by following the process of fundamental analysis.
Benjamin Graham is known widely as "the father of value investing".
This book is a must-read if you are looking to deepen your knowledge of the stock market, and how to perform fundamental analysis to buy the best stocks.
Rich Dad, Poor Dad
This classic book is a must-read by Robert Kiyosaki if you are looking to get into wise investments. Kiyosaki differentiates the mentality of the poor and middle class, who just work for money and sacrifice their time, to the rich people, who work hard to learn new things and gain time in the process.
This book stresses on the need for financial independence which is presented as the final goal, which needs to be achieved fast, in order to avoid the rat race of corporate life.
The problem with our educational system is that it teaches us that we need to work hard for the rest of our lives in order to live comfortably, which is a lie. What we really need to be doing in our schools and colleges is imparting financial skills that will help our young ones create wealth, and achieve financial independence.
Things to Remember with Investments
A point to keep in mind – investing early is important, but investing wisely is much more important and therefore good learning and investment skills need to be developed. The easiest way to do that is by reading the best investing books written by experienced authors.
If you need more information about investing wisely, then Blooom can help.
Blooom will analyze your 401k for free and provide you with personalized suggestions on how to invest your 401k in minutes.
Please keep in mind, if your investment accounts or 401(k) are not properly optimized, you could be losing money. Ready for your free 401k analysis? A little professional 401k tune up right now could potentially make you a whole lotta money in the long run.
Our Pick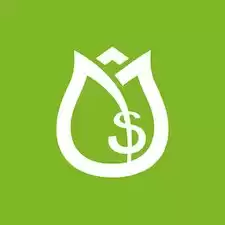 Blooom
Blooom helps you optimize your 401(k) and IRA, which is most people's largest retirement account. See how your 401k or IRA stacks up in minutes with a free account analysis.
Free Account Analysis →
How to Invest if You Aren't Rich?
We all heard the old saying "Make your money work for you" right? Investing can sound tough if you don't have a lot of money lying around. But investing can be for everyone — even if you only have spare change.
There are apps available that offer the facility to 'round-up' your purchases – that is, save the remaining few cents to make up a dollar on your card purchases – and invest them for you. Taking little to no commissions and acting as a type of fund manager, these investing apps allow you to customize the level of risk you want to engage with. Essentially an investment piggy bank, they provide a way to literally turn your pocket shrapnel into sustainable investments, little by little.
One of the most popular apps that do this round up is Acorns (they are also offering a $5 sign up bonus here).
Acorns fees are $1 per month for all accounts with a balance under $5,000 and .25% of the balance per year on accounts over $5,000. Compared to traditional management, mutual funds, and DIY ETFs, this fee is incredibly low.
If you are interested in investing your spare change, I recommend you learn more from Acorns here.
The Bottom Line
These are the top 3 best investing books that you must ready today if you are confused about investing.
If you are all caught up on these books, you should check out the best Personal Finance Books or Best Entrepreneurial Books!
It's easy to find the world of stocks, bonds and mutual funds intimidating, but the sooner you start investing, the greater your ultimate benefit.
See how you can start investing for beginners in our recent and easy to follow article.
Apps Giving Away Free Stocks?
Get up 15 free stocks

Moomoo
Moomoo offers zero-commission trading for stock, ETFs, and options on an advanced trading platform with robust research and analytical tools. New users can get up to 15 free stocks worth up to $30,000.
Open Account