Here's a collection of some of the best business books for those who want to be more competitive in their careers and life in 2021.
According to Business Insider, Warren Buffett — arguably the most skilled investor of our time — said reading 500 pages a day was the key to success, because
"that's how knowledge works. It builds up, like compound interest."
One of the richest people in America must be on to something…staff your day with a renewed inspiration with the best business books!
Best Business Books to Read in 2021
Fill up your shelves (or someone else's stocking) with our top picks of the best business books.
1. Crush It!: Why NOW Is the Time to Cash In on Your Passion

by Gary Vaynerchuk
Do you have a hobby you wish you could indulge in all day? An obsession that keeps you up at night? Now is the perfect time to take that passion and make a living doing what you love.
In Crush It! Why NOW Is the Time to Cash In on Your Passion, Gary Vaynerchuk shows you how to use the power of the Internet to turn your real interests into real businesses. Gary spent years building his family business from a local wine shop into a national industry leader.
Then one day he turned on a video camera, and by using the secrets revealed here, transformed his entire life and earning potential by building his personal brand. By the end of this book, readers will have learned how to harness the power of the Internet to make their entrepreneurial dreams come true. Step by step, Crush It! is the ultimate driver's manual for modern business.
2. How to Win Friends & Influence People by Dale Carnegie
For more than sixty years the rock-solid, time-tested advice in this book has carried thousands of now-famous people up the ladder of success in their business and personal lives.
Before reading anything else you must learn the fundamental techniques in handling people, making people like you, and ways to win people to your way of thinking. If you want to do anything in business or entrepreneurship, you will love this book and realize it one of the best things you could ever read.
My favorite part is how you can change people (or your colleagues/business partners) without arousing resentment. To chalk it up, Carnegie's must-read book can read in a few days but the effects will last a lifetime.
3. The Millionaire Fastlane: Crack the Code to Wealth and Live Rich for a Lifetime by: MJ DeMarco
Is the financial plan of mediocrity — a dream-stealing, soul-sucking dogma known as "The Slowlane" your plan for creating wealth?
Demand the Fastlane, an alternative road-to-wealth; one that actually ignites dreams and creates millionaires young, not old.
Change lanes and find your explosive wealth accelerator. Hit the Fastlane, crack the code to wealth, and find out how to live rich for a lifetime. This is hands down one of my favorite business books!
4.

The Entrepreneur Mind: 100 Essential Beliefs, Characteristics, and Habits of Elite Entrepreneurs by

Kevin D. Johnson
To achieve unimaginable business success and financial wealth—to reach the upper echelons of entrepreneurs, where you'll find Mark Zuckerberg of Facebook, Sara Blakely of Spanx, Mark Pincus of Zynga, Kevin Plank of Under Armour, and many others—you have to change the way you think.
In other words, you must develop the Entrepreneur Mind, a way of thinking that comes from learning the vital lessons of the best entrepreneurs.
Changing your perspective and your daily habits can really boost your success and fulfillment in life.
5. Zero to One: Notes on Startups, or How to Build the Future

by Peter Thiel, Blake Masters
Master's book is a #1 New York Time Best Seller, so I had to read it. And it did not disappoint so I had to include it on the best business book list.
Zero to One presents at once an optimistic view of the future of progress in America and a new way of thinking about innovation: it starts by learning to ask the questions that lead you to find value in unexpected places. It's especially useful for those who want to start their own company and build their own future.
Worth a read for aspiring or even seasoned entrepreneurs.
6. Think And Grow Rich

Paperback by Napoleon Hill
Think and Grow Rich is a 1937 personal development and self-help book by Napoleon Hill. The book was inspired by a suggestion from Scottish-American business magnate and philanthropist Andrew Carnegie.
While its title implies that the book deals with how to attain monetary wealth, the author explains that the philosophy taught in the book can be used to help people succeed in all lines of work and to do or be almost anything they want. The book was first published during the Great Depression.
At the time of Hill's death in 1970, Think and Grow Rich had sold more than 20 million copies and by 2011 over 70 million copies had been sold worldwide. It remains the biggest seller of Napoleon Hill's books.
Business Week magazine's Best-Seller List ranked it the sixth best-selling paperback business book 70 years after it was published. Think and Grow Rich is listed in John C. Maxwell's A Lifetime "Must Read" Books List.
7. The 7 Habits of Highly Effective People: Powerful Lessons in Personal Change

by Stephen R. Covey
One of the most inspiring and impactful books ever written, The 7 Habits of Highly Effective People has captivated readers for 25 years.
It has transformed the lives of Presidents and CEOs, educators and parents— in short, millions of people of all ages and occupations.
Definitely a must for those looking to make an influence in the business world. I had to include it in our list of best business books!
The Bottom Line
I hope you enjoyed this list and have found a renewed inspiration heading into the new year. If you want to get your entire life more competitive, check out the latest post on the top 30 must-read personal finance books.
"Today a reader, tomorrow a leader."
― Margaret Fuller
What are the best business books that you have read? Let us know!
Earn up to $100 today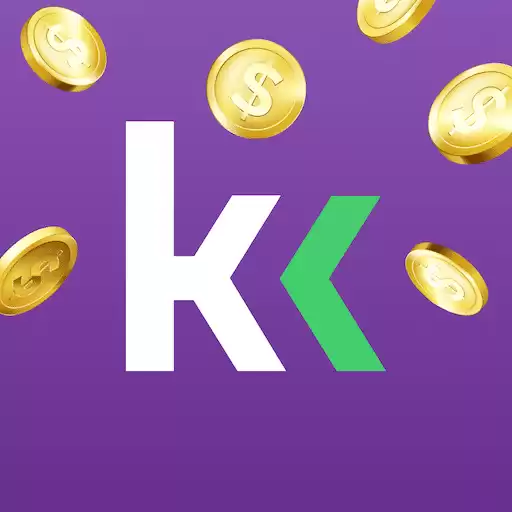 KashKick
Trusted by 2M+ users like you
This site pays you cash to play mobile games, save money, take surveys, and see offers — make $100 today. Over 2 million users agree that KashKick is a fresh and lucrative way to earn money and get paid directly to your PayPal!
SIGN UP & START EARNING NOW