Today you're going to learn how to outsource your accounting processes. The best part? All of these tips and strategies will be useful if you're a startup, entrepreneur or small business.
When you decide to outsource your companies accounting, then it does have its set of benefits. The biggest benefit of this practice is that you can lower your business expenses by hiring a full-time in-house accountant.
If you are planning to scale up your business, then outsourcing accounting can be a great option to leave the financial reporting to the pros and let you handle business.
What is Finance and Accounting Outsourcing?
Outsourced accounting is a service that provides a full, accounting department for small businesses and startups according to AccountingDepartment.com.
Think about it. Every business (except not-for-profit companies) has to consider making a profit in order to continue its services. So, finance and accounting for businesses usually take the form of working on balance sheets, income statements, and a statement of cash flows. These are all financial reports that need to be compiled in a specified time frame and at least once a year.
These statements are generated from a business' accounting transitions, which come from ledgers and journals that record financial transactions.
How Much Does it Cost to Outsource Accounting?
When considering outsourcing your accounting services — your small business budget allocated for accounting services is a big deciding factor. Overall — expect to pay much less over hiring a full-time accountant. If you're a small business then expect to pay $500 to $2,500 a month for bookkeeping services. This figure depends on the complexity of your business and the financial reporting required.
If you are a startup or a smaller entrepreneur — you can pay much less by using freelancers to work on your bookkeeping needs. You can often time cheaper accountants who work online jobs by the hour on freelancing sites like Upwork.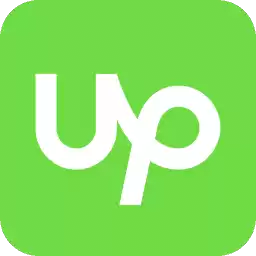 Upwork
Upwork is the world's work marketplace connecting millions of businesses with independent talent around the globe. Upwork serves everyone from one-person start-ups to 30% of the Fortune 100 with a powerful trust-driven platform.
Hire Freelancers Now
Tips for Outsourcing Accounting
To make things easier we will just give you a few tips in this regard which will make you learn how to outsource your accounting services.
1. Identify the Needs of Your Business
The first important step is that you need to identify the needs of your business. What you need to understand is that there are various functions involved in the process of accounting. You do not have to outsource all of them.
When you figure out the tasks that you want to outsource, then this will help you save up on a lot of money.
2. Select Qualified Professionals
Once you have identified your objectives, then it will become much easier for you to select the outsourcing firm that will take care of your outsourcing needs. Go for established firms and professionals. You should not compromise on the element of quality.
3. Raising Concern about the Security Measures
Security is also a major concern when you have made up your mind to outsource the accounting of your company. The best move is to sit down with the outsourcing company representatives and discuss your concerns.
You should also ask the accounting professionals about the measures they will adapt to secure your data in the long-term.
4. Establish a Strong Communication Channel
If you want to get the best results, when outsourcing accounting and bookkeeping, then you need to make sure that you follow an established communication channel. Both you and the outsourcing firm should be on the same page. This way you can get the desired results with ease.
All this effort is worth it because if you get hold of a good bookkeeping service from the beginning, then it can help you to develop good business habits. There are a lot of online bookkeeping options for you. This is why you will not have to worry about the fact that employees will steal from you.
Plus, you will be aware of what is happening at every step. When you feel the need to seek investment capital, then your bookkeeper has an important role to play in this regard. Your bookkeeper will provide you the analysis you need for your business to function smoothly.
The Bottom Line
For many small businesses that do not outsource accounting, their accounting department is usually only a one or two-person team. This also means you have costs associated with office space, equipment, and accounting software. There are many benefits of outsourcing your accounting that go beyond just costs.
When you have joined hands with an accounting firm, then they will help you determine your burn rate also. This will help you to control your expenses, and you will not have to worry that you will not be able to stay in business for long.
This is why you need to spend a lot of time and effort in selecting a good bookkeeping firm. Ideally, you should check out the reviews of accounting outsourcing companies so that you do not end up making a bad choice at the end of the day.
Best Business Bank Accounts of 2023