100% Free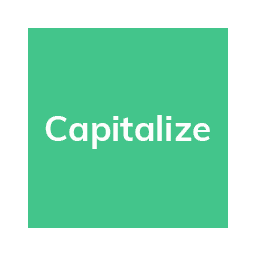 If you got a new job and still have your 401(k) funds in your old employer's plan, you have a few decisions to make.
You can either keep your 401(k) with your former employer, roll over the money into an IRA, roll over the money into a new employer's plan or cash out.
The fact is, after you change jobs, your employer-provided 401(k) can sit there forgotten, often accruing fees.
A roll over moves your money into your own account, so you can easily keep track of your assets.
For many people, moving to an IRA (Individual Retirement Account) is the best choice.
If you don't have one yet, Capitalize can walk you through all the options and get you set up.
Let's learn more in this Capitalize review.
What is Capitalize?
Capitalize (Capitalize Money, Inc.) is a fintech company that seeks to help users make roll overs easier. They are the easiest way to move your old 401(k) or 403(b) into an IRA.
While you can also roll over your funds into a new 401(k), more people roll over into an IRA.
An IRA is simpler to manage: you can open one on your own, and it isn't tied to an employer.
It also means that you get to pick an IRA provider that has low fees and suits your needs.
Using an IRA for your roll over doesn't stop you from contributing to a new 401(k) at work and getting any matching benefits on contributions you make while working there.
By using Capitalize to get the process done, you won't lose track of your money. Capitalize can help you choose a new retirement account, and handle the paperwork, for free.
What is a Roll Over?
It's the technical term for the money you transfer from a 401(k) to another retirement account, like an IRA.
It's what most people choose to do with the money they've saved in their 401(k) account when leaving a job.
A rollover is different from a withdrawal, which is when you pull your money out of a 401(k) and pay taxes on it. A rollover is tax-free because your money stays in a retirement account. Generally, you'll want to find the best place to roll over your 401(k), which is usually a quality broker that offers an IRA rollover bonus.
How Does Capitalize Work?
Capitalize can help you move your 401(k) into an IRA, your old Roth 401(k) into a Roth IRA, your old 403b into an IRA, or your 401(k) into a Roth IRA. You may be thinking, there sure are a lot of different types of IRAs.
Don't fret!
If you don't know what type of 401(k) you have — just tell them the employer and they'll do all the work for you.


When they find your 401(k) and you have chosen a new IRA provider, Capitalize will take care of all the administrative details for you.


They'll keep you informed throughout the process and notify you when everything is completed.
On top of that, they will help you:
Figure out your options
Open a new IRA
Roll over into your existing IRA
Locate any missing 401(k)s
Handle multiple 401(k)s at once


How Much Does Capitalize Cost?
Capitalize is completely free.
If you choose to open an IRA on the Capitalize platform they might get compensated by the provider which is how they're able to offer this free process.
Keep in mind that they never let that get in the way of you finding your best option.
Who is Capitalize Best For?
Capitalize is for those busy consumers who would have never done your rollers if Capitalize never existed.
Most people just leave their old 401(k) with their previous employer. Instead, by using Capitalize and their high-touch service and personalized guidance, you can get a stellar experience and roll over your old 401(k) into an IRA without getting lost in the process.
What Does Capitalize Handle?
The team at Capitalize will handle all of it on your behalf. This means no paperwork, phone calls, or faxes. The concierge team at Capitalize handles all the administrative work for you.
Capitalize Review Summary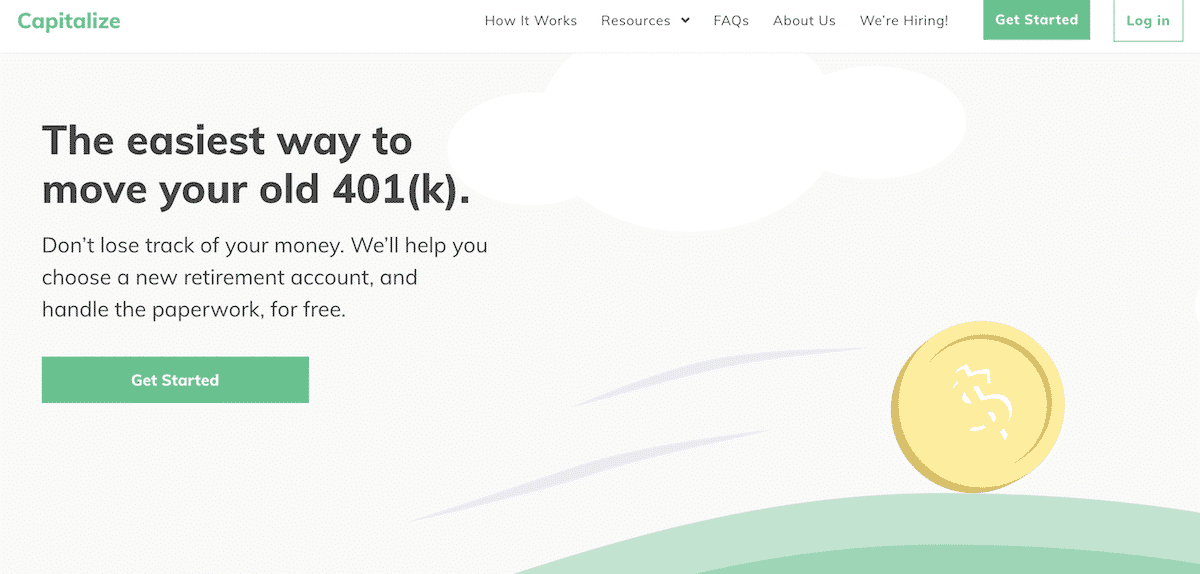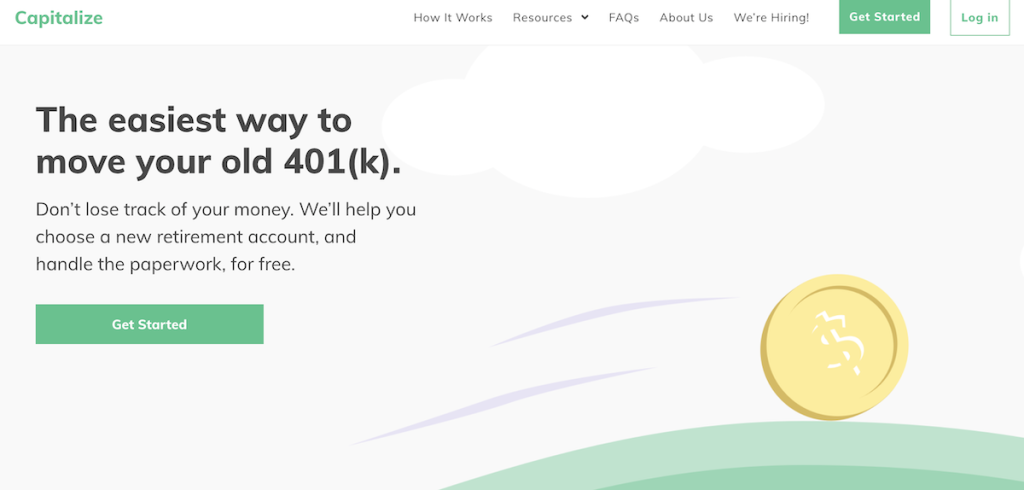 You probably know exactly where all of your money is, including your retirement accounts, if you manage your finances on a regular basis. In fact, you may have already completed a 401(k) rollover because of job changes in the past. There could be little advantage to Capitalize for people like you save you some time beyond that. You may benefit from figuring out the best retirement plan by using a service like Future Capital.
For those who have never done a 401(k) rollover or who are afraid of the process, Capitalize may be a no-brainer. You'll have someone to guide you through each stage. And, most importantly, you'll get peace of mind that all relevant paperwork is being handled correctly. Furthermore, it won't cost you a dime.
100% Free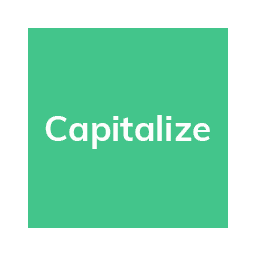 Related Investing Reviews
Get up to $250 today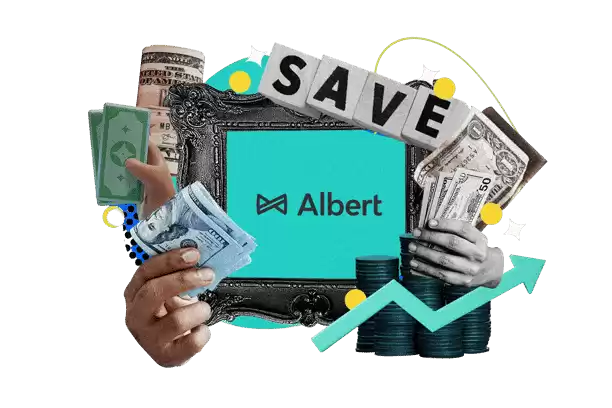 Albert
Get spotted up to $250 without fees
Join 10+ million people using the finance super app
Banking with instant discounts on gas, food delivery, groceries and more
Start investing, saving, and budgeting for free
JOIN ALBERT NOW