Capital One made the news in December 2021, announcing it would no longer charge customers overdraft fees. Despite the $150 million in revenue lost each year, Capital One joined several other banks, including Bank of America, Discover, and Ally Bank, that made the same commitment.
Many people found the lack of overdraft fees helpful, especially in hard economic times. All the same, with so many changes to overdraft fees and limits lately, it can be hard to figure out what requirements and standards are now in place.
If you're a Capital One customer and want to know what overdraft protection you qualify for, you've come to the right place. Our guide gives you all the information you need when it comes to overdrafting your Capital One account.
When you know your overdraft limits and what coverage you can qualify for, you can make better financial choices. You may even be able to avoid any other fees associated with overdrafts while still making ends meet.
Are you ready to learn more about Capital One overdraft limits and fees? Let's get started!
Capital One Overdraft Policy
For many of us, the first time we ask ourselves, "What is an overdraft fee?" is the same time we get this kind of charge on our bank statement. It's also commonly one of the first times we think about how to avoid bank fees in the future.
Capital One runs several promotions each year, but the recent nixing of overdraft fees has been one of the most popular changes. Before the big announcement, Capital One used to charge $35 per overdraft transaction, with a cap of four transactions per day.
Now that Capital One no longer charges for overdrafts, customers have no limit to how many times they can overdraft their accounts, provided they have the appropriate overdraft protection coverage. Accounts now come standard with Auto Decline, which automatically declines each overdraft unless you tell Capital One otherwise.
It's important to note that overdrafts do not apply to Capital One credit cards. Instead, going over your credit limit is referred to as an over-limit.
Over-limit fees went the way of overdraft fees when Capital One made the change. However, there may be other repercussions associated with going over your credit limit.
Capital One has the final say when it comes to which transactions are approved or rejected, even if you're enrolled in overdraft protection. In addition, prior approval of an overdraft charge does not guarantee that an identical or similar charge will be approved in the future.
If you've recently opened a Capital One account or made a late payment, your overdraft transactions may not be approved. While Capital One doesn't disclose any specific details regarding the approval of overdraft transactions, those with a longer account history typically have a higher success rate of approval.
Related: Learn how to find your Capital One routing number and read our Capital One Shopping review to see how you can save more with online purchases. 
Capital One Overdraft Line of Credit
Like many of the best national banks, Capital One offered an Overdraft Line of Credit to help customers cover overdraft transactions. However, as of May 15, 2020, Capital One no longer offers Overdraft Lines of Credit, though any open lines of credit will remain that way until further notice.
Overdraft Lines of Credit typically came with variable limits and interest rates based on a customer's creditworthiness. Three or more missed payments can still result in a loss of your Overdraft Line of Credit and the potential closure of your account if the negative balance is not paid in full.
What Overdrafts Does Capital One Allow
If you need cash now because you don't get paid today, banks that let you overdraft can be a huge help. Capital One allows certain overdrafts depending on what overdraft protection you've enrolled in.
As we've mentioned, Capital One accounts come standard with Auto Decline. That means Capital One will automatically decline any transactions that overdraft your account.
This hard stop was meant to save you from costly overdraft fees in the past, but now it can be used as a tool to stay on budget. If, however, you need to overdraft your account despite the risks, you can communicate that need through your Capital One account.
If you have a Capital One 360 checking account, you may be eligible to choose from a Free Savings Transfer or No-Fee Overdraft Protection (previously known as Next Day Grace). Both of these options allow your overdraft transactions to go through, provided Capital One approves.
No-Fee Overdraft Protection is straightforward and lets Capital One know that you're okay with overdrafts if the bank decides to approve them. Banks require that you designate this acceptance because oftentimes customers will leave that option unchecked if they don't want a scam artist to put their online account in the negative.
In addition to letting overdraft transactions go through, you can also choose to transfer funds from a linked savings or money market account for free. Just remember that you're limited to six free transfers per statement period before you incur a separate transfer fee.
These two overdraft protection options cover the following:
Recurring debit card charges such as subscriptions
Check payments
Electronic payments such as bill pay
You can also opt for Capital One to include one-time debit card transactions and ATM withdrawals in this overdraft coverage. You'll need to update your preferences in your account settings if this is the case.
Capital One Overdraft Limits and Fees
Capital One lets you choose from many overdraft options, including sticking with Auto Decline or opting for a Free Savings Transfer or No-Fee Overdraft Protection. You can choose which options you'd like applied to your account via Capital One's website or mobile app.
Once you've logged into your account, simply choose "More Services" from your account page. In "Overdraft Settings," choose which option best suits your needs.
The best part is that either way, you don't pay any overdraft fees. However, you do have to qualify for No-Fee Overdraft Protection.
As long as you deposit at least $250 into your checking account during two out of three of the previous calendar months, you're eligible for No-Fee Overdraft Protection. New accounts are not eligible for this type of coverage right away, at least within the first few months.
To continue to qualify for No-Fee Overdraft Protection, you'll need to continually meet the above requirements. Eligible deposits include paycheck direct deposits from an employer, transfers from a linked account, and peer-to-peer transfers from merchants like Zelle.
Check, cash, and mobile deposits qualify as well. In addition, you're limited to linking a single savings account, no matter if that account changes or not.
Capital One ATM Overdraft Limits
Finding ATMs that let you overdraft isn't difficult if you have a Capital One checking account with the proper overdraft protection coverage. As long as you have the proper overdraft protection enabled, you can withdraw up to $1,000 per day for free through a Capital One, Allpoint, or MoneyPass ATM.
If your transaction exceeds what you have available in your Capital One checking account, the ATM will still dispense the requested amount. Without the proper overdraft coverage or available funds, your transaction will be declined.
If you're struggling with your overdraft protection or just have questions, you can always contact customer service. Call or chat with a representative to learn more about your available overdraft coverage options.
Additional Ways to Avoid Overdraft Fees
Capital One may not charge overdraft fees, but sometimes keeping a good account history with a bank can be better than burning that bridge. If you need a different way to cover overdrafts without involving your Capital One account, you're in luck.
Some of the best cash advance apps offer cash advances with little to no fees. Even some of the best digital banks will incorporate cash advances so you can take advantage of these flexible spending options.
Like Albert, GO2bank is a financial institution that offers up to $200 in overdraft protection. To qualify for $200 in coverage, you'll need to deposit at least $400 into your checking account within 35 days.
GO2bank does charge $15 for overdrafts, with up to 10 charges in three months. However, if you bring your bank account back into the positive within 24 hours, you can avoid this $15 fee altogether.
Our GO2bank review offers more details on how you can succeed financially with this digital bank. GO2bank is currently running a tax refund promotion that could net you $50,000.
GO2bank
GO2bank, a neobank by Green Dot, offers a checking account with savings subaccounts called vaults. Its biggest perks include a high savings rate on up to $5,000 and the ability to deposit cash at select retailers.
Open Account
GO2bank Review
Chime's SpotMe overdraft protection is just one of many features customers love. You can qualify for up to $200 in overdraft protection without a single fee with Chime.
In addition, Chime does away with costly monthly maintenance fees and required minimum opening balances. When you set up your direct deposit to qualify for overdraft protection with SpotMe, you can also get paid up to two days early.
If SpotMe isn't for you, there are also many other cash advance apps that work with Chime. Depending on your financial situation, these apps may be a better choice if you're looking into overdraft protection.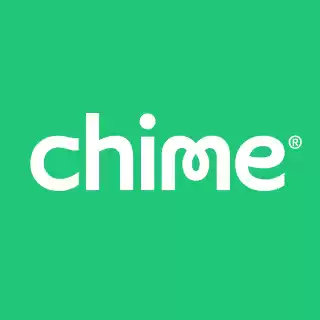 Chime
Chime is an award-winning mobile banking app with no monthly fees that can get you paid up to 2 days early with direct deposit. With over 135,000+ five-star reviews, Chime makes mobile banking easy with a modern and intuitive banking app that handles everything from tracking your spending and savings to paying friends.
Open Account
Cash advance apps like Albert let you borrow up to $250 to pay for emergency expenses. You can also get one of the best bank account bonuses out there if you're a new customer.
New account holders must also spend at least $100 each month with their new Albert Mastercard.
Take advantage of a 30-day free trial to see if Albert is the right fit for you. If you choose to continue with your account, you'll only pay $8 a month for premium services.
Learn more about how this cash advance app and linked bank account can help you manage your finances with our in-depth Albert app review. You can also check out our guide on cash advance apps that work with Varo for additional options.
Related: Learn more about Bank of America overdraft fees and Chase overdraft limits. Compare them to Capital One overdraft fees and limits to see which bank gives you the most leeway when it comes to overdrafting your account.
FAQs
Does Capital One charge overdraft fees? 
No, Capital One does not charge overdraft fees. However, you have to opt in to overdraft protection if you want these types of transactions covered. 
Can I overdraft my Capital One account at an ATM?
Yes, you can overdraft your Capital One account at an ATM, as long as you've opted into the proper overdraft protection. You can visit your account online or through the mobile app to see what your overdraft protection is set at. 
Are there any other banks that don't charge overdraft fees? 
Yes, other banks don't charge overdraft fees, including many well-known national banks. These include Discover, Ally Bank, and Bank of America. 
Put Capital One Overdraft Protection to Use
Overdraft policies can get complicated, especially since many national banks changed their policies in light of the recent pandemic. We hope this article has helped you to understand where Capital One's overdraft policies stand so you can take advantage of this protection if necessary.
Sometimes using overdraft coverage can help in a pinch. We all make financial mistakes but it's nice to know there are safety nets we can use in emergencies.
Now that you know more about Capital One's overdraft protection, you can compare it to other banks if you're looking to open a new account or switch accounts. It's also a great way to prepare for a rainy day in case you need the financial benefit of the doubt.
How can you use Capital One's overdraft policies to your advantage? Share your thoughts below!
Earn $200 bonus