Here are the top phone farming apps that I use to make money on the regular. In this article, you'll learn how to make extra money with your phone with a phone farming setup.
Today I want to talk about phone farming.
Did you know if you have old broken cell phones you can use them to make a click farm or a farm of phones that generate you passive income?
This technique was likely invented on the popular /r/BeerMoney subreddit, which we love.
By phone farming you can actually generate a decent amount of money, you won't get rich, but just enough to get by.
We'll get into how much you can make by phone farming later in the article.
Let's get started.
What is a Phone Farm?
With phone farms, you use top websites or apps that'll pay you to watch shows, do little tasks (usually mindless), or take surveys/share your opinions.
The best money apps allow you to watch videos on repeat so you can just leave your phone plugged in and keep on repeating videos while getting paid.
Don't worry, all these apps and websites that pay you money are still active in 2021. Also, some apps are not available on iOS, so you must have a backup phone like an android device or a laptop.
How Does Phone Farming Work?
You'll first need a bunch of old smartphones. Generally the more the better.
It's simple:
Use an old phone and download apps that pay you real money
Run these apps while having your phone plugged in and start earning passive income
Get paid in gift cards or real cash via PayPal
Feel free to take the weekend off
So, what you basically do is download certain apps that pay you real money (or gift cards, it depends on the app).
Top Phone Farming Apps
Here are the best phone farming apps to help you set up your phone farm.
1. Phone Farming Apps: Swagbucks

Swagbucks is a great phone farming app to earn some easy cash for just watching videos on your idle phone.
Swagbucks is probably the most used app to make money and 100% legitimate. Besides watching videos you can earn a lot of other ways too.
Swagbucks also pays up to $35 per survey. You can also earn free cash (via Paypal) for everyday activities like shopping, watching videos, and searching the web.
If you're interested you get started with a $10 sign up bonus.
Description
Go
Swagbucks
Sign up bonus: $10 welcome bonus

Swagbucks offers a variety of ways to earn money online. You can take surveys, play games, surf the web, watch videos and more to earn points towards gift cards or cash.



OPEN ACCOUNT, FREE $10



Bottom line: It's one of the highest paying phone farming app that actually works and pays via PayPal ?. As a new member, you can conveniently earn up to $35 per survey through this link.
2. Phone Farming Apps: InboxDollars

The next thing you can do is sign up for InboxDollars which pays you, in cash, to watch fun videos & take surveys.
If you sign up, they also give you a $5 free bonus just to give it a try.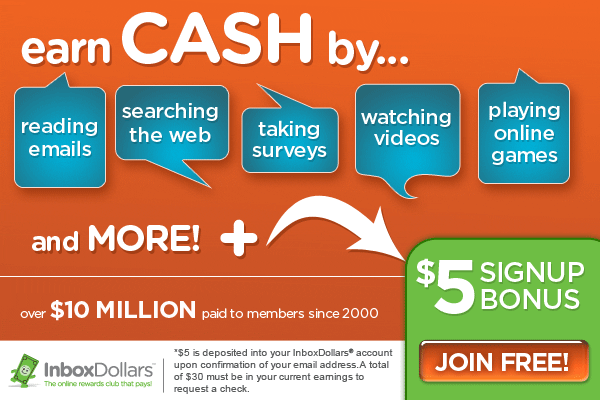 By keeping the videos playing on one device (or even on your lunch break or during TV commercial breaks) you can earn and earn an extra $50/month.
More people should be doing this!
Description
Go
InboxDollars
Sign up bonus: $5 welcome bonus

InboxDollars offers a variety of ways to earn money online. You can take surveys, play games, surf the web, watch videos and more to earn points towards gift cards.



OPEN ACCOUNT, FREE $5



3. Phone Farming Apps: SwagIQ
This one requires some more work but you basically answer trivia questions for real money. What do I like about this phone farming app? You'll get money just for testing your knowledge and they pay you straight cash without doing any work.
What is the most popular drink in the world that does not contain alcohol? What the official national anthem of the United States of America? What is the Capital of Australia?
If you answered coffee, the star-spangled banner, and Canberra, then you may want to look into this new trivia app that pays you huge cash prizes for your smarts.
Today's prize is worth over $1,000! I'll be playing on my phones, will you?
Click here to download the free trivia app and start winning cash daily!
4. Phone Farming Apps: Nielsen Mobile
This one is a truly passive phone farming app.
By using the internet as you do every day, Nielsen invites you to make a difference – and you can make money too.
I downloaded this app and make around $50-100 passively… it's a legit app.
You don't really have to do anything other than initially registering your computer or phone.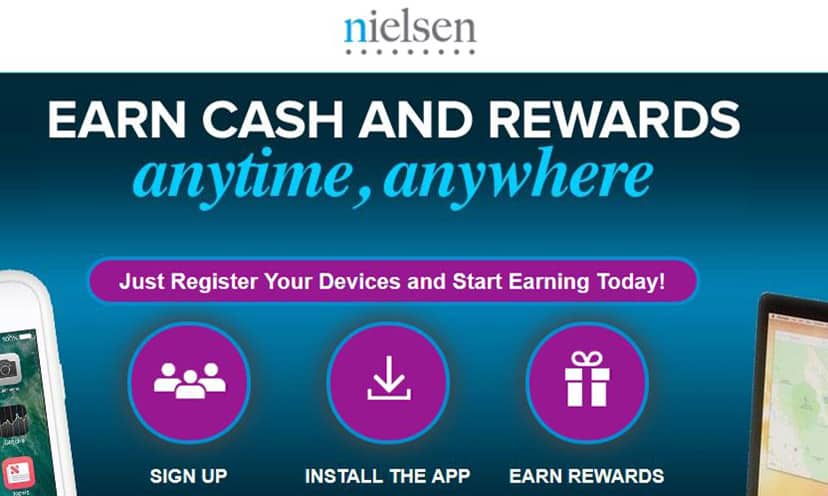 This company will pay you $50 a year to keep their phone farming app on your favorite internet browsing device and they also give away $10,000 each month. So you can possibly make more than $50 with this app.
Description
Go
Nielsen Mobile Panel
Price: FREE



This company will pay you $50 a year to keep their app on your favorite internet browsing device and they also give away $10,000 each month. You don't have to do anything other than initially registering your computer or phone.





JOIN, GET $50



5. Win Real Money: Lucktastic
At Lucktastic (iOS) you can play with 100% free scratch cards. Just pick your theme, swipe to scratch, and test your luck.
Lucktastic (iOS) is a free and fun way to win real cash and prizes and earn rewards. If you love match games, get ready to try a new match game that will surely leave you wanting to play more.
Best of all, Lucktastic Match is always free and the most epic match game! The scratch cards are updated daily with new themes including Diggin' for Gold, Lucky 777 and more. You can win prizes daily just by playing.
Description
Company Logo
Lucktastic
Price: FREE

Lucktastic offers the same daily scratch-off cards that you find at your local convenience store — but here you can play for free and win real money.



SIGN UP TODAY



6. Phone Farming Apps: Panel App
The last phone farming app is called Panel App and it is free to use.
In case you haven't heard of Panel App before, it's a very slow earner but the basis is that it tracks your location in the background and will give you surveys about your location history every so often.
I'd say I get 2-3 surveys per week. The surveys will show you a map of where you were at a certain time and ask which place you were at (Home, Starbucks, McDonald's, etc) sometimes there will be follow-up questions asking about what you bought there or how much you spent. They take a minute of your time.
Here's how to make money with it:
The first step is to download the Panel App. Once you join, you'll see a list of available panels.
Fill out the required information which is your name and email address.
Take Surveys and Invite Friends. You'll be earning points every day you have the app installed, but you can earn more points by inviting your friends and taking surveys. Easily share you link with your friends to earn 10% of their earnings. Occasionally you'll get surveys based on your location; these are a great easy way to earn some more points.
Get paid. You can get Amazon Gift Cards starting at $1.
You can learn more about other ways to earn money with this app in this helpful Panel App review.
Best Phones for Phone Farming?
You won't want to spend too much on these phones if you don't already have them. But if you phone farm for a while, you will eventually make enough to pay off the costs of the phones.
The simplest rule to follow is to start with one phone. Keep track of your earnings on that device. Use ONLY THOSE EARNINGS to buy more devices.
Because it's only "still worth it" if you are willing to lose all the money you spend on devices.
Here are some cheap phone options for you to get started.
Phone Farming Tips
Keep these apps running to help you generate points. The points do vary per phone. For example, you may get more points on a Motorolla phone over a Samsung phone.
So once you have the app running, you just keep the app on and let it run while it makes you money.
The phone quantity depends on what you have to pay for phones. I got most of mine for free since I have gone through a bunch of old phones in the past.
You can find cheap $10 and $15 phones on Amazon if you live in the US, but if you are paying more than that for them, it's going to take a long time to recover your investment.
How Do You Get Paid?
Some apps pay cash, some pay gift cards, it just depends on how that company decides to payout.
If you want real cash, you can take at the best phone farming apps above.
How Much Can You Really Make with Phone Farming Apps?
One can do around $150 total a month with over 5 or 10 phones, but it takes quite a bit of babysitting… Is it worth it for some people?
Yes, it's still worth it, but I see a lot of people say it no longer is.
Have you had any success phone farming? Let us know in the comments below.