| | | |
| --- | --- | --- |
| | | |
| | | |
| | | |
| Initial investment of at least $10 is placed within 30 days* | Spend $1,000 in the first 60 days to get your bonus* | Receive a qualifying direct deposit and use your new debit card* |
| | | |
Get $10 Free
Initial investment of at least $10 is placed within 30 days*
Get $150 Free
Spend $1,000 in the first 60 days to get your bonus*
Get $150 Free
Receive a qualifying direct deposit and use your new debit card*
Looking for an honest Panel App review? Then you've come to the right place!
As you may know, traveling is a great way to relax. But with the Panel App you can make money off of traveling. Me personally, I love to travel. So when I found this app I was in love.
The interface of the app is always really modern and clean so it's easy to use. They've also introduced a new referral program where you can earn 10% of the points of the people you refer.
Panel App Review
The app is called Panel App and it is free to use. In case you haven't heard of Panel App before, it's a very slow earner but the basis is that it tracks your location in the background and will give you surveys about your location history every so often. I'd say I get 2-3 surveys per week. The surveys will show you a map of where you were at a certain time and ask which place you were at (Home, Starbucks, McDonalds, etc) sometimes there will be follow-up questions asking about what you bought there or how much you spent. They take a minute of your time.
How Does It Work?
The first step is to download the Panel App. Once you join, you'll see a list of available panels.
Fill out the required information which is your name and email address.
Take Surveys and Invite Friends. You'll be earning points every day you have the app installed, but you can earn more points by inviting your friends and taking surveys. Easily share you link with your friends to earn 10% of their earnings. Occasionally you'll get surveys based on your location; these are a great easy way to earn some more points.
Get paid. You can get Amazon Gift Cards starting at $1.
How to Earn More with the Panel App?
All you need to do is travel, you don't need to go very far. Doing runs to the store or visiting with friends will gain you points. But the father you go, the more points you will gain like going on trips to a different country.
When I traveled from the United States of America to the Caribbean for a family vacation I earned money for just sitting on a plane. I earned more points that day than I have in 2 weeks.
Now don't all of the sudden go a get a huge and expensive trip together. This app will not pay for your trip, it will just simply help make some money. It may not be hundred of dollars, but it is still good. But this is perfect for a teen that does not have to pay for the trip and can go, they will gain a lot of points. Even if they don't go very far, they will gain points.
You don't even need to open the app after first setting it up. You gain points just for traveling. But I do recommend opening the app up to gain even more points from the surveys they offer.
Passive Income
This money-making app is also great for earning passive income for example you can get points for traveling. You can also get surveys which you gain even more points. These surveys often ask questions about where you have been, what stores have you been to, and what you have bought at these stores. The surveys often double the points you earn for that day. So I would highly recommend taking them.
You can do different things with these points, redeem them or enter in a drawing. Redeeming them will get you a prize, which are gift cards. Or for a lot less points you can enter in a drawing to win prizes, which are gift cards or different items like gaming systems. But these are not 100 percent you will win.
The drawings happen on different days. The drawings where you can win a little happens a lot. But bigger drawings happen about once a month.
Referral System
The Panel app also has a refer a friend system. You can refer friends to earn points when the sign up and also will continue to receive some of there points when using the Panel app. Your friend will keep all of there points, but you will gain additional points. There is also a leveling system where you can level up to earn even more points which is great.
Recommended
I have used this app for a long time now and I love it and would highly recommend it to anyone that moves around a lot. I have not gained that much money, 45 dollars in around a couple months. But for downloading the Panel App and opening it up once a week (sometimes forgetting about and opening up a month later), it's truly passive income and is worth it to have the app installed on my phone. If you wanted to start earning passive income with the Panel App just get it here for free. If you want more ways to make money on your phone, check out this post here.
Unlock $100 rewards by exploring new apps!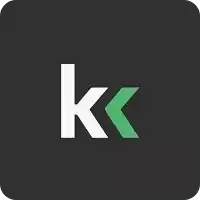 KashKick
Over 2M users are making money the easy way!
Earn $100+ rewards just by trying out new apps! Get money for playing games from the App Store or Google Play. Plus, make cash from surveys and special offers. Whether you're at home or on the go, turn spare moments into cash. Your rewards are waiting at KashKick!
Earn Now