Paying back your friends and family in cash can help cover debts. However, mobile payment services such as Venmo can help you do the same without an ATM.
With Venmo, you can easily send and receive money without visiting a bank. Use the Venmo app on your smartphone to pay back your debt.
Venmo had over 77 million active users in 2022 and is forecasted to grow to over 85 million this year. As Venmo grows in popularity, many people wonder if you can use it for international transfers.
Our guide includes everything you need to know about Venmo's international services. We'll also discuss what alternatives you can use to send and receive international payments.
Are you ready to learn more about Venmo international services? Let's get started!
What is an Exchange Rate?
Exchange rates aren't as scary as they sound. An exchange rate describes the ratio between one currency and another.
For example, there is an exchange rate between the United States dollar (USD) and any other currency out there. Exchange rates can fluctuate with economies, so they're typically not fixed.
Currencies in high demand have a higher or stronger exchange rate. Therefore, currencies with lower exchange rates are lower in demand.
Exchange rates are typically fixed or floating. Most exchange rates for international money transfers are floating, so they respond to the economics of the time in determining value.
You don't need to know much about exchange rates when you use the international money transfer apps below. All you should focus on is how those rates compare to other platforms on the list and which offers the best security for those transfers.
Managing Your Money with Venmo
Venmo was founded in 2009 and acquired by PayPal in 2013. It's one of the best money transfer apps you can download on your Apple and Android devices.
There are no monthly or annual fees associated with your Venmo account. You won't be charged for accepting payments through Venmo, either.
When you sign up for a Venmo account, you can:
Link your bank account, credit card, or debit card
Make purchases
Buy and sell cryptocurrency
Check out online on Amazon
It takes about three days for Venmo to successfully transfer money. Venmo charges a percentage-based fee for transfers over $200, which you can only pay for with a linked bank account or your Venmo balance.
When you use your Venmo Mastercard debit card, any ATM withdrawals are free as long as they are in-network. Out-of-network ATM withdrawals will cost you a few dollars per transaction.
Venmo and International Transfers
At this time, Venmo does not support international transfers. You can only transfer money domestically with Venmo.
The reason Venmo doesn't offer international transfers has to do with how it's classified under United States laws and regulations. It is registered as a Money Service Business (MSB) rather than under the Financial Crimes Enforcement Network (FinCEN).
Integrating with international payment systems requires a multitude of steps and qualifications. Rumor has it that Venmo is looking into gaining certification through the FinCEN, but the entire process could take several years.
9 Best Venmo International Transfer Alternatives
However, there are several alternatives for sending money internationally. You should always compare rates when sending money abroad to get the best exchange rate for your transaction.
Remitly is our top pick for the best Venmo international transfer alternatives. It serves over 2 million customers in over 50 countries worldwide. 
Download the Remitly app from the Google Play or Apple Store. You can choose between two services with Remitly: Express and Economy:
Economy: It takes about three to five business days for an Economy transfer through Remitly. However, you'll pay less for the service. You can also get a cheaper rate if you send more than $1,000 at a time with this basic service.
Express: As the name implies, expedites your transaction to near-instant status, but it typically comes with higher costs. You can only fund Express transfers with your credit or debit card.
Many customers prefer Remitly because it is fast, convenient, and affordable. You can also track your transfers to see when you've initiated them and when they've successfully made it to their destination.
Special first time offer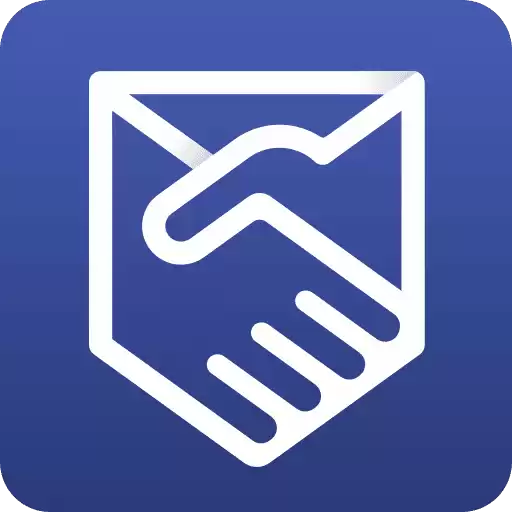 Remitly
Remitly is quick and efficient for sending money overseas. You can track the process, which gives you the confidence and assurance that the money is being transferred to the recipient. The call from a member of the customer team to verify the transaction is an added security. I would highly recommend Remitly.
Get Started
Transfer money in minutes with WorldRemit. This money transfer service charges $0.99 per transaction, no matter the amount, and lets you pay for it with your bank account, credit card, debit card, or mobile wallet. 
You can use WorldRemit to make your first transfer for free. Depending on where you send money, WorldRemit may or may not offer the best exchange rates.
Most WorldRemit international exchange rates vary between 2.06% and 9.32%. You only need the recipient's phone number and email to send a payment.
Transfer money to 100+ countries free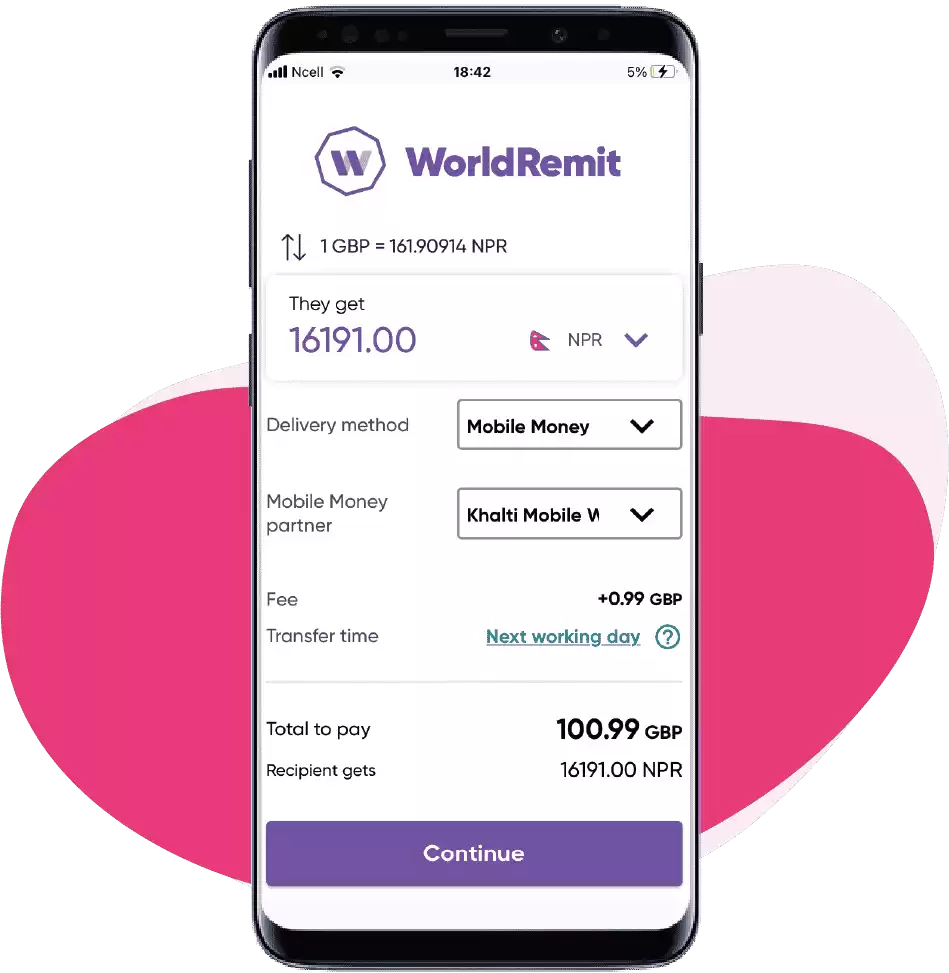 WorldRemit
Use the promo code '4FREE' for 4 free transfers
Worldremit offers a secure way to send money to over 130 countries and track it every step of the way. WorldRemit's network isn't quite as large as brands like Western Union, but you'll often find better rates and lower fees with WorldRemit.
Get Started
Available in New Zealand, America, Canada, the UK, Europe, and Australia, XE lets you transfer money (sometimes for free) to over 170 countries. You can send up to $500,000 if you want to with XE. 
XE decreases transfer fees as you increase your transferred amount. In other words, if you send $500 or more, XE doesn't charge a transfer fee.
If you transfer less than $500, XE charges a percentage of the mid-market exchange rate. This rate varies between 0.3% and 1.2% of the total transfer amount.
However, XE doesn't do cash pickups like Western Union and some of the other services on our list. XE also leverages the SWIFT money transfer system, so you may pay additional fees for using this third-party service.
XE takes up to four business days to complete the transaction, depending on the currency you transfer. We like XE best for transferring large amounts at an affordable rate.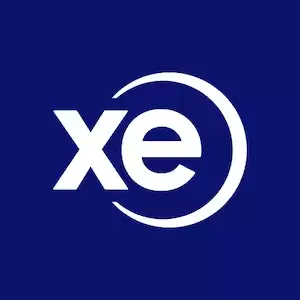 XE
XE Money Transfer sets no minimum transfer limit on their customers. However, they do have a USD 500,000 maximum limit (or equivalent in another currency) for online transactions. Overall, all of this means XE's service is a trusted, reliable, fast, and secure option to send money abroad.
Get Started
Besides Western Union and PayPal, MoneyGram is one of the largest international money transfer apps on our list. MoneyGram lets you send money through its website or mobile app to over 200 countries across the globe.
You can easily pay for your transfers using your bank account, debit card, or credit card. Rates vary depending on where you send money and in what currencies, but sometimes they can go up to 5% of your final transfer amount.
MoneyGram caps transfers at $10,000 per transfer each month. The recipient can even pick up cash in some locations.
You can create a MoneyGram account for free with an email and phone number. MoneyGram also offers fast, secure delivery and will estimate your costs before you pay your final bill.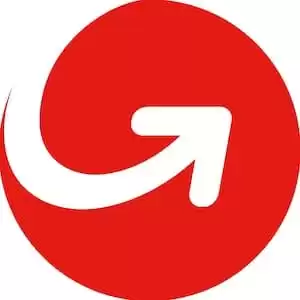 MoneyGram
MoneyGram is one of the most expensive options for sending money abroad, with higher fees and a larger markup on exchange rates. However, it's highly trusted and is the second-biggest name in the money transfer industry. So, you can trust that with MoneyGram, your money will get to the recipient fast and secure.
Get Started
You've probably heard of and used PayPal before. You can use PayPal to send up to $60,000 at a time to over 200 countries.
PayPal brings several features to the table, including brand recognition, speed, and security. However, it doesn't score high regarding transaction fees or customer service.
PayPal's exchange rate is less favorable than other money transfer services on our list. If you send money with a credit card, you'll pay 2.9% of the transfer and a fixed fee.
You can download PayPal on your Android or Apple device or visit the company's website. With a PayPal Cash Card, you can withdraw up to $400 from an ATM, spend up to $3,000, or complete up to 30 transactions daily.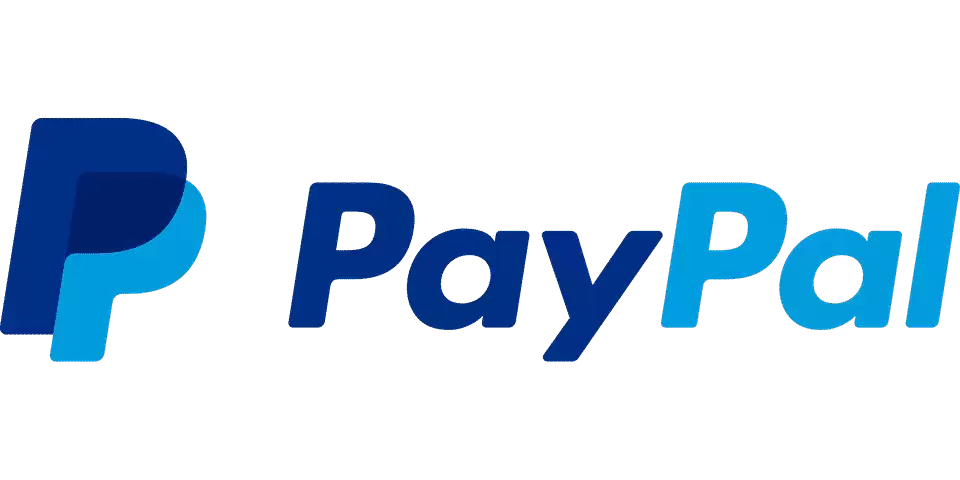 6. Wise
Wise, formerly known as TransferWise, is one of the best international money transfer apps you can download. It's also available through the company's website if you prefer a desktop version.
Many people love Wise's low fees and mid-market exchange rates. Most rates hover around 0.35% of the final transaction amount.
Wise doesn't charge hidden fees. It also completes transfers in a few days, so you don't have to wait long to receive your money.
With Wise, you can send and receive money to and from over 60 different countries. Your Wise account can also hold up to 56 different currencies if you convert to a multicurrency account.
Download Wise to start sending money internationally with your Apple or Android smartphone. You must ensure the recipient has a Wise account, as you can't send cash.
Many entrepreneurs and small businesses find Wise a valuable tool, not just for international transfers. You can also use the software to manage your individual and business financials.
You'll get a Wise debit card when you open a personal or business account. You can use this card in over 200 countries where Wise also allows international transfers.
We included Wise on this list because you can use it to obtain a U.S. routing number, a UK account number, or an IBAN for Europe. You can also receive international payments in over 10 different currencies.
7. TransferGo
TransferGo's website and mobile app can send and receive funds in over 60 countries. TransferGo serves the United States, the Philippines, Mexico, Nigeria, and India.
TransferGo offers competitive exchange rates and a wide range of delivery options. Transparent fees and multi-language make this money transfer app a favorite.
You may find that TransferGo isn't available in as many cities as other payment platforms. However, it serves a broad customer base with secure and speedy money transfers.
8. Western Union
Before the rise of money transfer apps like Venmo, Western Union dominated the scene. Though this money transfer service can't offer every popular feature to compete with these new apps, it does provide a proven alternative.
Western Union has over 500,000 agent locations in 200 countries or more. Yet it's easy to manage transactions across this extensive network.
Indeed, you can use your Venmo account to send money internationally with Western Union. The recipient can then pick up cash payments within minutes if they like.
Western Union allows you to send money over the phone, online, and in person. It also offers 24/7 customer support through live chat and email.
While Western Union does charge some of the highest exchange rates, you can deal in cash pickups in many locations. However, many newcomers present a real challenge for this business.
Cash App lets you send and receive money both domestically and abroad. However, there are several Cash App limits you should be aware of:
Unverified accounts can only spend $250 weekly
Unverified accounts can only send $299 weekly
Verify your account to increase your spending and send limits on Cash App. You can also use our Cash App referral code to sign up if you don't already have an account.
Cash App does require a one-time log-in code. You can also use your $cashtag instead of your personal information to send and receive money.
Most Cash App fees range from 0.5% to 1.75%, with a minimum of $0.25 charged. However, the app does employ fraud and encryption technology to keep your personal information safe.
Offers $5 bonus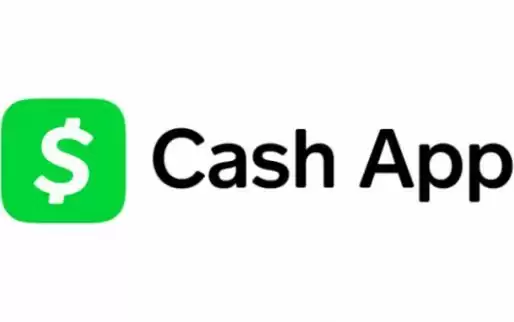 Cash App
Use Cash App free money code KPHNBSJ to get an INSTANT cash bonus! Just swap $5 with a friend through the app to qualify.
Cash App is a mobile payment service available in the United States and the United Kingdom that allows users to transfer money to one another using a mobile phone app.
Get Started
FAQs
Does Venmo allow you to transfer money internationally?
No, you cannot transfer money internationally with Venmo. Instead, you must choose a properly licensed and insured alternative to transfer funds across the United States border. 
What are some of the best Venmo alternatives for sending money internationally?
Some of the best Venmo alternatives to send money internationally include PayPal, XE, MoneyGram, and Remitly. You can also use Cash App and WorldRemit to transfer money internationally. 
What is an exchange rate? 
Exchange rates describe the value of one currency in another form of currency. An example of an exchange rate is the U.S. Dollar (USD) value when exchanged for a Euro (EUR). 
Transfer Money with These Venmo International Alternatives
Sending and receiving money from other countries requires an intermediary, especially when going back and forth between currencies. Unfortunately, Venmo doesn't offer an international option.
The good news is that several other payment platforms allow you to send and receive money across borders. These services may or may not integrate with your bank or Venmo accounts.
Remember that no matter what international payment platform you use, you should compare rates to see which offers the best deal. This can also help if you send or receive money from other countries.
Which of these Venmo international alternatives will you use the next time you need to move money across borders?
Earn $200 bonus