Traveling abroad can be scary but exciting. With so much to prepare for and so many things to remember in new places, it can be difficult to access your money in another country with only a standard United States bank account.
If you have an international bank account, you don't have to worry about exchange rates, traveler's checks, or any of the financial hassle associated with foreign countries. Your account is set up with the understanding that you'll be taking it wherever you go.
Many people obtain an international bank account to handle multiple currencies (or a multi-currency bank account), especially if they travel often.
If you're looking for the best international bank account, our in-depth guide includes everything you need to know. We'll also discuss why you need an international bank account and how to open one.
Are you ready to learn more about the best international bank accounts? Let's get started!
Why Do I Need an International Bank Account
The best money transfer apps help us send and receive money in the States, but even the best international money transfer apps aren't enough when it comes to managing your money abroad. That's why international bank accounts are so valuable, in addition to these reasons:
Spend and receive money across the globe, no matter if you're traveling or entering through a work or student visa
Initiate and complete transactions in several currencies besides USD
Avoid exchange fees and other fees associated with international transactions
International bank accounts are not savings accounts. Instead, they are versatile checking accounts that give you the ability to bank away from home.
Many of the richest people use international bank accounts as they perform well come tax time. In addition to international benefits, these types of bank accounts offer traditional services such as online banking, low or no ATM fees, and debit cards.
9 of the Best International Bank Accounts
Our list includes international bank accounts from some of the best national banks you're familiar with and some of the best digital banks that might be new to you. Which one will you choose?
1. Best International Bank – Revolut

We ranked Revolut as one of the best neobanks, especially if you want to open an international account. This bank is based in the United Kingdom but began working with American consumers in 2020.
Revolut offers three plans: the Standard, which is free; the Premium, which is $9.99 per month; and the Metal, which is $16.99 per month.
Choose the Premium or Metal plan to gain cashback rewards, discounts on purchases, and access to airport lounges.
Additional Revolut features include the ability to withdraw up to $1,200 from out-of-network ATMs, though there are over 55,000 in-network ATMs to choose from. You can also make up to 10 free international transfers per month.
Revolut works in over 30 currencies to instantly transfer money abroad. You can also invest in cryptocurrency and stocks with your new Revolut account.
Revolut customers can also take advantage of FDIC-insured vaults. Travel insurance is included with subscription accounts as well. Overall, we consider it the best bank account for international traveling. You can see the pricing details here or open a free account through this link.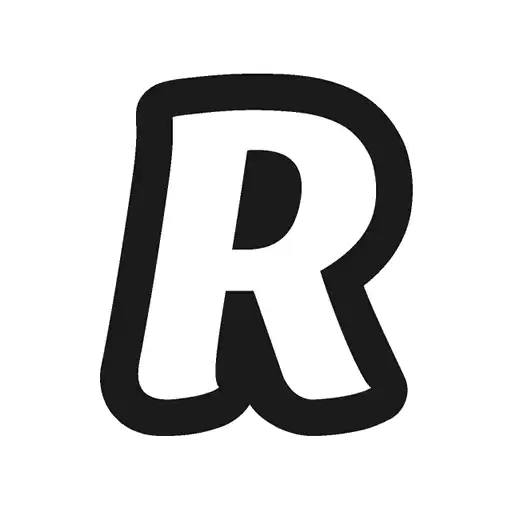 Revolut
Revolut offers a prepaid card for spending, along with "savings vaults" that can earn interest as well as bonus money. Plus you can send and request money with a tap, split bills easily with anyone in 200+ countries. From easy money management, to travel perks and investments. Open your account in a flash.
Open Account
Chase Bank provides financing solutions for international citizens and travelers in over 100 countries. Plus, it offers some of the best bank accounts to both individuals and businesses.
Unlike other bank accounts, you will have to keep a high account minimum if you want to avoid fees. However, those minimums depend on which account you open such as their popular Chase Total Checking® and Chase Secure Banking℠ accounts.
Interested parties can discover the best Chase Bank promotions here to snag a bank bonus.
Earn $200 bonus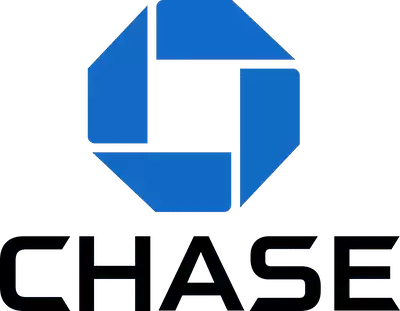 Earn $100 bonus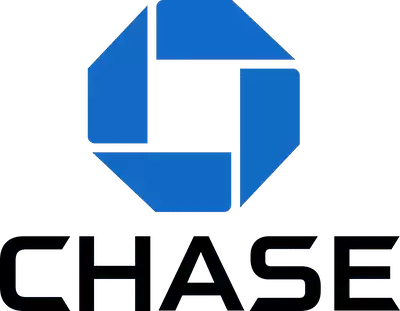 Chase Secure Banking℠
A $100 bonus is yours if you open a Chase Secure Banking℠ account and complete 10 qualifying transactions (debit card purchases, online bill payments, etc) within 60 days. Once you complete the requirements, you should receive your Chase Secure Banking bonus within 15 days.
Open Account
Related: Chase Overdraft Limits and Fees
Many of the best Bank of America promotions reward you for opening an Advantage SafeBalance bank account, a checking account that's great for the average consumer and international travelers. You'll need to apply for this account at a physical branch if you're not a U.S. citizen or don't have a residential U.S. address.
Enroll in the Preferred Rewards program and you can waive the $4.95 monthly fee. This account also allows you to work in multiple currencies depending on where you are in the world.
Bank of America also lets you send outbound international wires in over 140 foreign currencies for free, though they take about two days to clear. If you send those wires in USD, you'll pay $45 per transaction.
Related: Bank of America Overdraft Fees and Limits
Open a Barclays Bank Account or Premier World Account and you can make payments in up to 60 currencies. Barclays also gives you access to ATMs throughout the world.
New bank members can open a Barclays account in several countries, though funds are held in the Isle of Man. Barclays works in Euros, British Sterling, and USD.
At the time of writing, the minimum opening deposit is about $31,000, or the equivalent of 25,000 Sterling. You'll need to maintain that balance to avoid the $50 (40 Sterling) fee.
The Capital One 360 checking account is the primary Capital One checking account that's characterized by a lack of fees. There are no foreign transaction fees, ATM fees, monthly fees, or minimum opening deposit, and several Capital One promotions to take advantage of.
Capital One also offers online bill payment, money transfers, and mobile check deposits. You can also earn 0.1% APY with a Capital One 360 account.
Related: Capital One Overdraft Limit and Fees
Open a new Citibank Plus Account online and you can track the progress of your application to approval. Your purchases earn you cash back no matter where you are and you withdraw funds for free.
The Citibank Plus Account also comes with Citi World Privileges and the chance to create foreign accounts in up to 9 currencies. Each account has its own account number so you can send and receive currencies within the appropriate accounts.
In addition to these features, Citibank also offers several services to help you at home and abroad. It's a great addition to your bank account roster if you're looking for an international bank account with perks.
Categorized as one of the best private banks for high-net-worth individuals, HSBC offers the Everyday Global Account for customers who want to take their finances abroad. This international account lets you transact in 10 currencies without paying a single ATM fee.
Plus, HSBC also offers Visa Zero Liability protection for purchases you didn't authorize. You can also earn up to $50 in cashback each month.
In addition, HSBC lets you pay in the local currency when you travel so there are fewer to no transaction fees. HSBC doesn't charge monthly fees either.
Known to be among the best online brokers, Schwab Bank offers the Charles Schwab High Yield Investor Checking Account that comes with no foreign transaction fees. You can also earn 0.03% APY on your checking account balance with Schwab.
Your new Schwab checking account comes with international ATM access and unlimited ATM rebates. You'll never pay a monthly fee or have to worry about a minimum balance.
Schwab also offers electronic trading, bank accounts, and other financial products. The Charles Schwab High Yield Investor Checking Account, combined with the Schwab One brokerage account, receives excellent reviews from current and past customers.
Though Wise is technically not a bank, it does require two-factor authentication and monitors your finances for fraud. If you open a Borderless Account, you can send money to 80 countries in 54 different currencies.
Wise is a favorite among frequent travelers. Plus, it's regulated by different authorities across the globe so you can rest assured your funds are safe.
How to Open an International Bank Account
For most people, the question on their mind is, "How old do you have to be to open a bank account?" instead of, "How can I open an international bank account?" Nevertheless, opening an international bank account could be easier than you think.
In fact, the process of opening international bank accounts doesn't vary much from opening a state-side bank account. That being said, some jurisdictions may require additional information from you, depending on where you're banking.
Banks across nations employ some sort of Know Your Customer (KYC) process, where the bank validates your identity via a Social Security Number, passport, or another form of identification. In addition, you may need to show proof of your visa if you're a student or working abroad.
If the international bank account requires funding, you may also need to show provenance for those funds. This is an anti-fraud practice that helps keep accounts in the right hands.
What to Look For in an International Bank Account
Not all international bank accounts are the same, especially when it comes to what perks and features you want. Evaluate your short-listed international bank accounts based on the following to make the best choice for your situation:
Currencies: The more currency options a bank account offers, the better. It's easier to have an abundance of currency options to choose from than wish you had the one you need.
Language: Most banks that cater to travelers incorporate English, but this isn't always the case. Ensure there isn't a language barrier before opening an international bank account.
Insurance: Whether it's abroad or at home, a bank should have some type of insurance. Here, funds are largely insured by the FDIC and NCUA. Most policies are limited to $250,000 in coverage.
Fees: These charges can quickly stack up, especially for international transactions. Be sure to read the fine print to find out more about fees, including transaction fees, ATM fees, and more.
Banking options: The ability to check your account balance online or via your smartphone can make it easier to bank abroad. Some international banks may offer physical locations to visit if you have any issues as well.
Customer service: There's nothing more frustrating than dealing with inferior customer service, especially when you're abroad and need assistance. Sometimes superior customer service can outrank other factors if you're deciding between bank accounts.
Security: We're all familiar with security measures in the United States, but it's important to protect your finances abroad as well. What security can your new international bank account offer you?
Having an international bank account doesn't mean you can bank in every single country across the globe. Some countries may restrict which banks can operate within their borders.
FAQs
What do you need to open an international bank account?
To open an international bank account, you'll typically need to fill out an application with your personal information. You'll also need to verify your identity and potentially fund the account as well.
What are the perks of having an international bank account?
Many people use an international bank account when they're traveling abroad so they can avoid costly exchange rate fees. International bank accounts are also helpful for sending and receiving non-U.S. dollar payments. 
Do I have to account for international bank accounts on my taxes?
You may need to account for your international bank account on your taxes if you meet certain requirements. Search the IRS website for more information. 
Which banks offer international bank accounts? 
Many of the banks you're familiar with and potentially already banking with offer international bank accounts. These include Chase, Bank of America, HSBC, and more. 
Banking Abroad with Ease
We often associate international travel with seeing new things and making new memories. What if you could do that without the stress of currency exchange rates?
International bank accounts allow you to travel abroad and bring your money with you. With the best international bank accounts, you don't have to worry about exchange rates or your bank locking you out because they think you're making fraudulent charges.
We hope our article has helped you to learn more about international bank accounts and how they can help you if you're traveling abroad. Put your mind at ease with a bank account that travels with you.
Not all bank accounts are the same and not all banks offer international bank accounts. Now that you know which banks offer this type of service, you can easily open an account for your next trip outside the country.
Where will you visit with your new international bank account?
Earn $200 bonus