Wouldn't it be nice if you spent money and the cashier handed you back a few dollars in rewards? Most people associate cash back with credit cards, which is often the case. Credit card companies want you to sign up, so they offer perks like cash back rewards. Cash back credit cards can help you save money on purchases you make, but cash back debit cards can do the same thing.
If you've never heard of cash back debit cards, you're not alone. Many banks refer to these types of debit cards as rewards checking bank accounts because, in most cases, you'll need a checking account to use the cash back debit card. However, as you'll see with a few debit cards on our list, this is not always the case.
The best part about cash back debit cards is that you don't have to qualify or complete an application. This keeps your credit score intact even as you earn rewards. Plus, many cash back debit cards offer bonuses and perks for things like signing up and making purchases in select locations. Depending on which debit card you choose, you can earn several hundred dollars in rewards each year.
Are you ready to find out what the best cash back debit cards are? Let's get started!
10 Best Cash Back Debit Cards
In contrast to the best credit cards, the best cash back debit cards pay you for making purchases as you normally would. Similar to cash back apps for gas, these debit cards pay you when you complete specific requirements. Check out these 10 cash back debit cards to see which one is right for you.
Axos is popular among many people wanting to take hold of their finances.
The Axos Essential Checking, Rewards Checking, and Business Checking help account holders across the world manage their money.
The Axos Cash Back Checking Debit Card is no exception to this helpful lineup.
Earning cash back rewards is easy with the Axos Cash Back Checking Debit Card. Maintain an average daily balance of $1,500 to qualify for 1% cash back rewards for purchases that require a signature. If your account drops below that amount, you'll still earn 0.5% cash back.
Axos does cap the cash back rewards to $2,000 per month, but that's up to $24,000 per year in cash back rewards if you max out each month.
You can also invite friends to Axos to earn $20 per referral. Just be sure to keep track of your rewards, as Axos does report it to the IRS each year.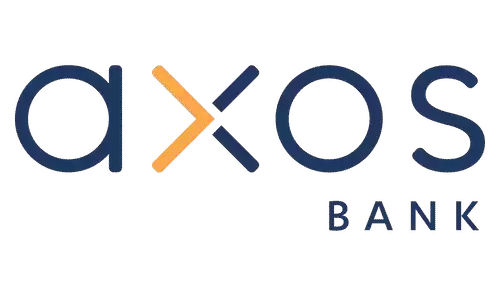 Axos CashBack Checking
This account offers you the chance to earn up to 1.00% cash back on all your signature-based purchases. Earn up to $2,000 in cash back each month, deposited directly into your checking account. All you need to get started is a minimum balance of $50.00 to open the account.
Open Account
Read Review
An Upgrade Rewards Checking Plus account comes with an Upgrade VISA® Debit Card that offers an easy way to upgrade your checking account experience. You'll get an online checking account with no account fees, and no annual fees.
When you use your Upgrade VISA® Debit Card for purchases, you'll earn 2% cash back on common everyday expenses (up to $500 per calendar year) and 1% on everything else.
Learn more about how much cash back you can earn with a Rewards Checking Plus account. And as an added bonus, Rewards Checking Plus customers can receive discounts on new loans and cards through Upgrade.
Pro Tip:
You can also earn a $200 welcome bonus when you open a Rewards Checking account and pair it with an Upgrade Cash Rewards Credit Card.
The Upgrade Cash Rewards Card rewards cardholders with up to 1.5% cashback on payments made on purchases.
Essentially, the Upgrade Cash Rewards Card is a credit line that varies from $500 to $25,000, depending on the applicant. There are no late fees or annual fees to worry about with this Upgrade card, which allows you to apply online.
It's a solid bank account bonus to claim, as no direct deposit is required. You can learn more about the $200 promo by visiting Upgrade here.
Earn $200 bonus

Upgrade Cash Rewards Visa®
This hybrid credit card/personal loan product expands your options and offers a lot of flexibility. But if you have at least fair credit, you might qualify for cards with more benefits or loans with better terms.
Open Account
M1 offers early direct deposit and up to four ATM fee reimbursements per month with the M1 Plus Checking Debit Card.
The debit card costs $125 per year (waived for the first year), but there's no limit on how much you can earn in cash back rewards. In fact, you can earn 1% cash back on purchases, including those made online.
M1 offers two checking accounts in partnership with Lincoln Savings Bank. The first is the standard account, but the second is the M1 Plus account, which offers cash back.
However, you won't need a minimum investment to open this Plus account, which also offers FDIC insurance up to $250,000. M1 also allows you to earn 1% APY on your balances as well so you don't have to open a separate savings account.
4. Stash Stock-Back Card
Instead of getting cash back, cardholders can earn stock with the Stash "Stock-Back" reward program1. As you make purchases at your favorite retailers, you'll earn a portion of their stock. If the merchants you shop with are not publicly listed, you'll have the chance to choose a custom stock instead.
This Stash Stock-Back Card costs you anywhere from $1 to $9 per month, but it can be well worth it if you want to invest.
The value of each stock you get depends on the purchase as well as what the value is at the time of purchase. You can earn up to 5% in stock with Stash. However, if you sign up for the Stash+ subscription plan, you can get twice the stock for your purchases.
There is some risk involved with this stock-back debit card. However, the Stash+ subscription plan also offers you insurance, financial guidance, and an early paycheck deposit. If you deposit $5, you can also earn a $5 bonus.
1 All rewards earned through use of the Stash Stock-Back® Debit Mastercard® will be fulfilled by Stash Investments LLC and are subject to Terms and Conditions. You will bear the standard fees and expenses reflected in the pricing of the investments that you earn, plus fees for various ancillary services charged by Stash. In order to earn stock in the program, the Stash Stock-Back® Debit Mastercard must be used to make a qualifying purchase. Stock rewards that are paid to participating customers via the Stash Stock Back program, are Not FDIC Insured, Not Bank Guaranteed, and May Lose Value.2 Stash Banking services provided by Stride Bank, N.A., Member FDIC. The Stash Stock-Back® Debit Mastercard® is issued by Stride Bank pursuant to license from Mastercard International. Mastercard and the circles design are registered trademarks of Mastercard International Incorporated. Any earned stock rewards will be held in your Stash Invest account. Investment products and services provided by Stash Investments LLC and are Not FDIC Insured, Not Bank Guaranteed, and May Lose Value.
Next on our list is the Aspiration Debit Card, which offers up to 3% cash back. Open an account with Coastal Community Bank, a partner of Aspiration, to begin earning cash back. Subscribe to the Plus plan to earn up to 3% cash back, which is 2% more than you'd earn without the plan. Monthly fees range from $0 to $7.99.
An Aspiration account also gives you access to paychecks up to two days early. You can also earn up to 10% APY on purchases made with Conscience Coalition merchants, which rivals most 5% interest savings accounts.
The "Your Impact Center" feature on Aspiration allows you to see the environmental benefits of your banking with the company. Plus, you can plant a tree with every purchase by rounding up to the nearest dollar. Check out our full Aspiration review for more details.
This prepaid debit card from American Express works well if you're trying to stick to a budget. Like the many other cards American Express offers, including some of the best credit cards for 18-year-olds, the Serve Cash Back card is also eligible for FDIC insurance, roadside assistance, and emergency assistance.
This cash back debit card from American Express rewards you with unlimited 1% cash back when you spend money in stores or online but comes with a $7.95 monthly fee. You can purchase the card for free online or pay a maximum of $1.50 if you purchase one in the store. Reloading your funds is required, and costs up to $3.95 per transaction. However, you can earn up to 1% cash back on purchases without an upward limit.
You'll need to register your card before you make any purchases. This prepaid cash back debit card is not tied to an account, so you can use it as you please. Plus, if you deposit your tax refund to the card, you can get $30. You can even get that tax refund up to two days earlier as well.
7. Truist Delta SkyMiles World Debit Card
Though it costs $95 per year, the Truist Delta SkyMiles World Debit Card allows you to earn a mile for each $2 you spend. Truist was formed in 2019 with the merging of SunTrust Bank and BB&T.
Thus, you can earn cash back from the SunTrust Deals program as well. This program offers cash back for purchases at participating retailers. Simply log into your mobile app or online banking portal to find out which deals you can take advantage of.
Before you make a purchase, you'll need to activate the deal on your new cash back debit card from Truist. Cash back only comes from purchases you make that require a PIN or signature.
Your first purchase earns you a bonus of 5,000 miles, which never expire. You can earn bonus miles for Delta purchases as well, which can be used on buying memberships for the Delta Sky Club as well as seat upgrades.
8. Discover Checking Account Debit Card
If you want a card that helps you not to worry about monthly maintenance fees, non-sufficient funds fees, inactivity fees, or the like, check out the Discover Checking Account Debit Card. This debit card comes with all the perks associated with Discover, with the addition of cash back rewards.
We voted Discover one of the best banking apps because members find the mobile app and online banking platform easy to use. Discover allows you to earn up to $30 per month in cash back rewards. You can earn 1% cash back on purchases of up to $3,000 per month.
The Discover Checking Account Debit Card is also linked to a basic checking account that gives you access to Zelle, standard checks, and online bill pay. You can open an account online and access over 60,000 ATMs for free. Plus, there's always 24/7 support if you run into trouble.
9. Citibank Debit Mastercard
The Citibank Debit Mastercard is a separate card altogether from the Citibank ATM Card. However, it comes with no fees and plenty of discounts for travel. In fact, if you're looking for a cash back debit card specifically made for travel perks, this one is your ticket.
With the Citibank Debit Mastercard, you can make withdrawals and purchases at locations that accept Mastercard. Cashback rewards are limited to foreign merchants, but you can also earn rewards through the Mastercard Traveler Rewards program. Plus, this card opens the door to exclusive events and privileges for qualified cardholders.
10. Bank of America Visa Debit
We've highlighted many Bank of America promotions on this site, but the Bank of America Visa Debit card is a great choice if you're looking for a cash back debit card from a worthy bank. Bank of America requires you to apply for a Visa debit card once you open an Advantage Checking account, but fees for the account only range from free to $25 maximum.
In some cases, you may be able to waive the monthly fee. You'll also need a deposit to open the checking account, ranging from $25 to $100 depending on which account type you choose. Once you've set up your account, you can navigate to the AmeriDeals program page. Here, you'll choose which deals you want to earn cash back. The Bank of America Visa Debit card also comes with other features, such as the $0 Liability Guarantee.
How to Make the Most of Your Cash Back Debit Card
Overwhelmed by offers claiming to give you the best checking accounts and bank account bonuses? Set the record straight with a strategic approach to making the most of your cash back debit card. Here are a few ways you can accomplish this goal:
Find a cash back debit card that fits your life: Don't worry about finding a card that offers the best cash back overall. Pinpoint ones that fit your lifestyle, such as debit cards that let you earn Walmart cash back for groceries.
Be clear on how you earn cash back: Some cash back debit cards make it clear how you can earn cash back. Others make it a bit more complex, so be sure to read the fine print before you make a single purchase.
Double-dip: Use your new cash back debit card as a budgeting tool to help you manage your money. The American Express Serve Cash Back card is a perfect example because it's prepaid.
Take advantage of sign-up bonuses, offers, and perks: Credit cards often promote no annual fees, and cash back debit cards have similar fees as well. Look into what other perks you qualify for as a cash back debit card holder.
Find cash back debit cards with no upward earning limit: With no caps on how much you can earn in cash back, you're free to make the most of your new cash back debit card.
Sometimes online banks will offer better perks given they cannot cater to their customers with a brick-and-mortar location. If you are looking to avoid overdraft fees specifically, an online bank can help you get back on your feet if you ever overdraw your account.
FAQs
Do all debit cards offer cashback?
No, all debit cards do not offer cash back. However, the 10 cash back debit cards above will reward you for purchases as long as you meet their requirements. 
Which debit card offers the highest cashback? 
The debit card that offers the most cash back depends on the individual using it. Some cash back debit cards earn high rewards for those who can spend more in specific categories. Other cash back debit cards let you earn as much as you'd like if you can spend as much as you want. 
Do I have to open a checking account to earn cashback with a debit card?
No, not all cash back debit cards require you to open a checking account. For example, the Citibank Debit Mastercard and Stash Stock-Back Card do not require a checking account to earn rewards. 
Earn More with the Best Cash Back Debit Cards
Life takes a little spending here and there to enjoy the time we've got. Why not use a cash back debit card to earn more for the money you already spend? We hope you found these 10 best cash back debit cards helpful in your search, especially given how much they offer. When you use your cash back debit card to earn more for your purchases, you can put money back into your pocket. What will you use your cash back rewards for?
Earn $200 bonus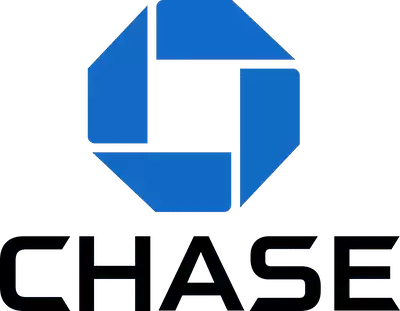 Chase Total Checking®
Secure a $200 bonus in a mere 15 business days when you establish your direct deposit within 90 days. Dive into unparalleled convenience with access to over 15,000 ATMs, 4,700+ branches nationwide, intuitive online banking, and a top-rated app. Offer expires 10/18/2023, so act fast!
Redeem your $200 here