Just south of Pennsylvania and neighboring Delaware, Maryland contains some of America's most significant historical moments. In fact, the USS Constellation docked in Baltimore remains the last ship to survive the Civil War.
Maryland banks, however, have come a long way since those early days of the country. Instead, these banks offer modern amenities to manage your money in the twenty-first century.
Our guide below includes everything you need to know about the best banks in Maryland. Some banks on our list are available to Americans nationwide, while others are regional.
Researching banks before you open an account can help you find the best one to suit your needs. Plus, you can take advantage of a welcome bonus or another opportunity to make some extra cash.
Are you ready to learn more about the best banks in Maryland? Let's get started!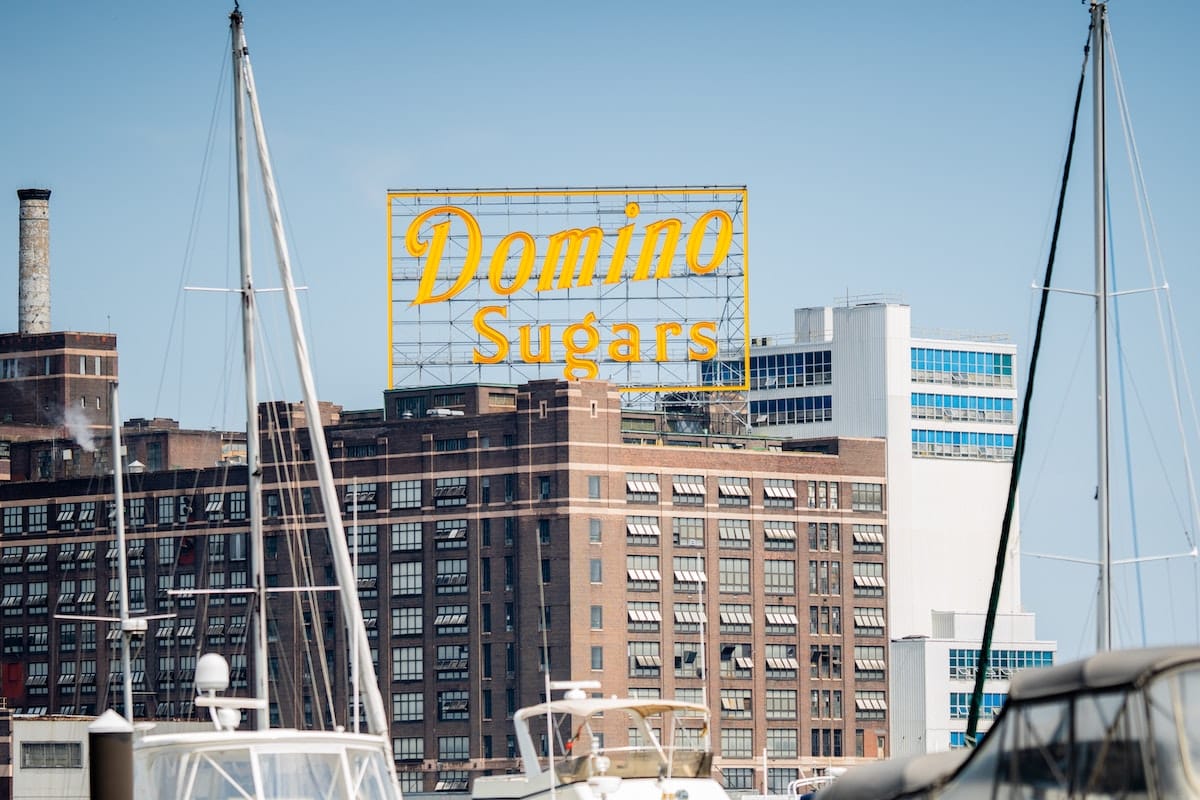 17 Best Banks in Maryland
Ready to find the best bank in Maryland? Compare top banks for checking, savings, loans, and more. Continue to read to find the best bank for your needs.
1. Chase
Chase offers some of the most robust welcome offers you can find in a large national bank. For example, opening a Chase Total Checking® account can earn up to $200 when you complete various criteria.
Members can access over 4,700 branches and 16,000 ATMs nationwide. You can also bank on the mobile app if you can't reach a physical location.
Chase offers overdraft protection and FDIC insurance. You can also use Zelle to send and receive money from your Chase account.
Earn $200 bonus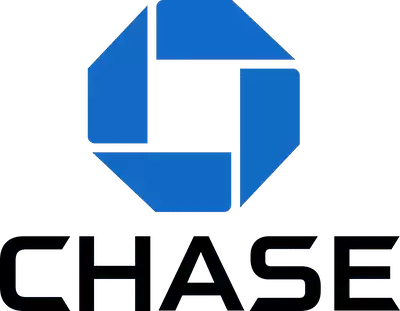 2. First Citizens Bank
First Citizens Bank is one of the largest banks in the United States, with over 500 branches in 23 states. and has two branches in Maryland: Annapolis, and Columbia.
This bank merged with CIT Bank in 2022 but remains family-owned and operated. It offers checking, savings, retirement, investment, wealth management, and small business accounts. 
For individuals in search of a comprehensive banking experience, including access to a free checking account, the First Citizens Checking Account could prove to be a solid choice.
This account has no fees, no minimum balance requirement, and the convenience of 24/7 digital banking, bill pay, and mobile deposits. Enrolling in paperless statements avoids monthly maintenance fees.
Free checking account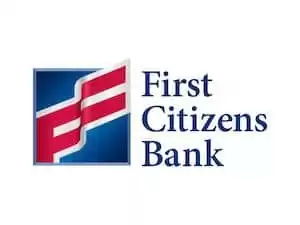 First Citizens Checking Account
Experience hassle-free banking with a free checking account. No fees, no minimum balance requirement, and the convenience of 24/7 digital banking, bill pay, and mobile deposits. Enroll in paperless statements to avoid the monthly fee. Make your life easier with better banking.
Open Account
3. SoFi
SoFi is an online bank that simplifies money management with features like its combined Checking & Savings account, giving you the convenience of checking and the high yields of savings.
There are no minimum balances, monthly or overdraft fees, making it budget-friendly. With a direct deposit setup, you can get up to a $250 bonus.
The savings yield is a solid 4.60% annually, while the free checking offers 0.50% annually. Your funds are insured up to $2 million by the FDIC.
With access to over 55,000 Allpoint® ATMs globally, cash withdrawals are easy. Plus, direct depositing your paycheck can get you funds two days early.
Earn $250 bonus

SoFi Checking & Savings
Earn more on your money with up to a 4.60% APY on all your savings balances and .50% APY on all your checking balances, too. Plus, pay no account or overdraft fees, get 2-day-early-paycheck, and more.
Open Account
4. GO2bank
Marylanders looking for seamless digital banking should consider GO2bank by Green Dot. With no minimum deposit or balance, they offer easy-to-open checking and savings accounts. The savings account yields 4.50% APY up to $5,000.
Depositing cash is simple with 90,000 retail locations, and over 55,000 Allpoint ATMs providing fee-free withdrawals. Customers can receive paychecks and government benefits up to two and four days earlier, respectively.
A monthly $5 fee is waived with a direct deposit, and there's overdraft protection up to $200. For those aiming to boost their credit, GO2bank's Secured Visa Card helps in credit building.
GO2bank
GO2bank, a neobank by Green Dot, offers a checking account with savings subaccounts called vaults. Its biggest perks include a high savings rate on up to $5,000 and the ability to deposit cash at select retailers.
Open Account
GO2bank Review
5. APG Federal Credit Union
In addition to offering checking and savings accounts, APG Federal Credit Union runs a referral program. You can earn $50 every time a referral opens an account and completes the qualifying activities.
You can earn up to 3.25% APY on APG's High Yield Checking account. However, you must maintain a balance of $10,000 or more to qualify for this rate.
APG Federal Credit Union offers Youth Membership Savings Accounts, IRAs, and insurance. You can do your banking online or on your smartphone for banking on the go.
6. CIT Bank
CIT Bank is a digital-focused bank, prioritizing online and mobile services without local branches. They don't have their own ATMs but will reimburse up to $30 monthly for third-party ATM fees.
Their checking account requires a $100 initial deposit and has no monthly or overdraft fees, with a 0.25% APY. Savings accounts with over $5,000 get a high 5.05% APY like the Platinum Savings account. For long-term savings, CIT's CDs boast a 5.00% APY.

CIT Platinum Savings Account
CIT Platinum Savings is a high-interest savings account from CIT Bank. It offers one of the highest APYs on the market at 5.05% APY. It comes with no account maintenance fees and a minimum initial deposit of only $100. There are unlimited transfers and withdrawals each month as well. FDIC-insured and comes with a mobile app for managing your account.
Open Account
7. Bank of America
This national bank serves customers in Maryland and nationwide and offers several promotions. You can turn to BofA for your loans, savings, credit cards, checking, and investing needs.
Checking accounts from Bank of America range from $4.95 to $25 per month. The minimum opening deposit varies between accounts, ranging from $25 on the low end to $100 on the higher side.
When you open a BofA savings account, you can earn up to 0.04% APY. You can waive the savings monthly maintenance fee if you have a balance of $500 or more or link it to your BofA checking account.
8. Freedom Federal Credit Union
If you're a Harford County Association of Realtors member, you can join Freedom Federal Credit Union. You can also become a member if you're an employee of the Harford and Baltimore County school district.
Freedom Federal Credit Union offers both checking and savings accounts. You can also turn to them for home, auto, and personal loans.
This Maryland-based credit union also offers several courses and seminars on financial topics. You can find more financial education on the credit union's website.
9. Harco Federal Credit Union
This credit union in Maryland has three locations but was founded in 1955. You can earn a $100 bonus when you open a personal free full-service checking account:
Earn $40 when you open the account
Get $30 more when you sign up for direct deposits
Earn your last $30 when you pay your first bill online
Harco Federal Credit Union doesn't charge monthly fees or require a minimum balance. You are also allowed up to four free non-ATM transactions per statement cycle and get free checks yearly.
10. HSBC
HSBC's Choice Checking comes with a $15 monthly fee you can waive. Keep $1,500 or more within your account or set up a recurring direct deposit.
New customers can earn up to $475 when they open a new interest-bearing checking account. You can also earn up to $2,000 when you refer friends.
In addition to several credit cards, HSBC gives you access to international banking. You can also apply for several credit cards with this bank as well.
11. Northwest Bank
If you open a Northwest Affinity Checking account by June 30, you can earn $160 when you make a direct deposit of $500 or more within a single statement cycle within the first three months of ownership. You must also enroll in eStatements to earn this bonus.
Northwest Bank offers three variants of the Affinity Checking account, each of which requires a $25 opening deposit. Some don't come with a monthly fee, while others can go up to $25.
You can obtain CDs, auto and personal loans, and credit cards from Northwest Bank. Its online tools also make it easy to bank on the go.
12. PNC Bank
PNC Bank is based out of Pennsylvania, right next door to Maryland. This bank offers many financial products, from credit cards and loans to investments, checking, and savings accounts. If you're wondering about PNC Bank hours, it's pretty standard compared to most national banks.
The most famous PNC Bank accounts are the Virtual Wallet accounts. These start at $5 per month, depending on your chosen account.
Regarding PNC overdraft fees, it offers a low cash mode, which gives you more control when your balance is low.
While PNC Bank doesn't offer free accounts, you can earn up to 0.03% APY on savings if you qualify for Relationship Rates. Remember to check PNC Bank's website for more information on the various account options, fees, and rates they offer.
13. TD Bank
The Toronto-Dominion Bank (TD Bank) is one of the largest banks in the US and one of the best banks in Canada. TD Bank offers numerous checking accounts, two savings accounts, and five credit cards. You can also obtain a loan from TD Bank, provided you meet its qualifications.
When you open a TD Essential Banking account, you must pay a $4.95 monthly fee. However, you can earn $300 when you:
Open your account and set up direct deposit
Receive a direct deposit of $2,500 or more within 60 days
Each TD Bank checking account has a free Visa debit card and standard check orders. TD Bank will also monitor your account for fraud 24/7.
14. Truist Bank
You'll find the following banking services at Truist Bank:
Checking accounts
Savings accounts
Insurance
Loans
Mortgages
Investment accounts
Retirement accounts
Open a Truist One Checking account, and you'll never pay an overdraft fee. You'll also receive up to 50% in miles or cashback rewards.
However, this checking account does come with a $12 monthly fee you cannot waive. Truist also incorporates three savings accounts, CDs, and money market accounts into its products.
You can also choose the Truist Confidence Account if you want overdraft coverage. You can also avoid the $5 monthly fee when you deposit $500 or more or make 10 qualifying transactions per month.
15. Wells Fargo
Ranked among the largest banks in the U.S., Wells Fargo commands over 73 branches and 151 ATMs within this small state. Checking and savings accounts come with a $5 monthly fee that's waivable.
Maryland Wells Fargo branches also offer credit cards, loans, and wealth management. This bank is a one-stop shop if you're looking for the full banking package.
16. Atlantic Union Bank
Though based mainly in Virginia, Atlantic Union Bank does have some locations in Maryland and North Carolina. You can open any one of several personal, commercial, wealth, and business accounts with Atlantic Union Bank.
All Atlantic Union Bank checking accounts require a $25 minimum opening deposit. Members will receive a free Visa debit card when they open a checking account.
If you open a Preferred Checking Account, you can waive the $25 monthly fee if you have a daily balance of $25,000 or more or a $50,000 combined balance. The three savings accounts from Atlantic Union Bank offer high APY rates to help you plan for the unexpected.
17. Aspiration
Unlike practically every other bank on our list, Aspiration lets you pay whatever you think is fair for a monthly fee. If you choose $0, you'll pay $0.
Aspiration bank accounts offer various benefits, from FDIC insurance to cashback on purchases made with ethical retailers. However, Aspiration is an online-only bank, so you cannot deposit cash.
Open an Aspiration Spend & Save account to earn up to 1% APY. Choose the Aspiration Plus account, and you'll earn 3% APY on your first $10,000.
If you choose this Plus account, you can also add IRAs and investments. Subscriptions cost $7.99 or $5.99 per month when you bill annually.
18. First National Bank
This regional bank offers some of the best checking accounts for a full-service bank. You can choose from five checking accounts in total, including:
Freestyle Checking
Lifestyle Checking
eStyle Checking
eStyle Plus Checking
Premierstyle Checking
Choose the Premierstyle Checking account, and you can get your first order of checks free. First National Bank also offers savings accounts, mortgages, loans, investment planning, insurance, and business accounts.
19. Educational Systems Federal Credit Union
To open an Educational Systems Federal Credit Union account, you can send your application through the mail, go to a branch physically, or open one online. Educational Systems Federal Credit Union offers the following:
Checking accounts
Savings accounts
Auto loans
Mortgages
Personal loans
Student loans
Money market IRAs
Attendees of schools within Caroline, St. Mary's, Talbot, and Anne Arundel counties qualify for membership, in addition to community college students. You can earn up to 0.05% APY with Dividend Checking and 0.01% APY with an Educational Systems Federal Credit Union savings account.
Why Regional Banks Beat Out National Banks
Regional banks, as compared to large banks, offer several advantages that make them a better choice for certain individuals and businesses. Here are some reasons why regional banks can be advantageous:
Personalized Service: Regional banks tend to prioritize personal relationships and provide a higher level of customer service. With fewer customers to handle, they can offer more individualized attention and develop a deeper understanding of your financial needs. This can be especially beneficial if you prefer a more personalized banking experience.
Flexibility: Regional banks can make decisions at the local level rather than being constrained by corporate protocols. This can result in quicker loan approvals, more favorable terms, and customized solutions for their customers.
Better Interest Rates: Since regional banks have lower operating costs than large banks, they can pass on those savings to their customers through higher interest rates on savings accounts or lower interest rates on loans.
Local Economic Impact: Regional banks reinvest a significant portion of their profits into the community through loans and financial support for local businesses, which can stimulate economic growth and job creation.
Community Involvement: By banking with a regional bank, you can align yourself with an institution committed to giving back to the local community and supporting important causes.
Streamlined Decision-Making: Regional banks typically have fewer layers of bureaucracy than large banks. This streamlined decision-making process allows faster responses to customer needs and quicker problem resolution.
It's crucial to assess your specific banking requirements and weigh the benefits of regional banks against the services and convenience offered by larger institutions to make the best choice for your financial needs.
FAQs
What banks in Maryland currently offer promotions? 
TD Bank and Chase offer lucrative promotions if you open a Maryland bank account. You can earn up to $200 with Chase or receive a direct deposit of $2,500 or more within 60 days of opening your TD Bank account to earn $300. 
What are some of the best local banks in Maryland?
Some of the best local banks in Maryland include Harco Federal Credit Union, Freedom Federal Credit Union, Educational Systems Federal Credit Union, and Atlantic Union Bank. These local banks can't offer some of the same perks as online-only banks but offer more personalized service. 
How can I find the best bank account?
Finding the best bank account requires some research. You must also ask yourself what you're looking for in a bank account and what perks work best for your lifestyle. 
Trade Your Old Bank Account in for the Best Banks in Maryland
Maryland may be known for its trading port, but that doesn't mean you have to settle for less-than-desirable banks in the area. Instead, you can choose from some of the best banks in Maryland from our list and bank how you want to.
We hope this article has helped you to figure out what you need from a bank account and how a Maryland bank account can help. Many of the banks on our list above included welcome bonuses so you can make the most of your financial needs.
Now that you know about the best banks in Maryland, it's time to share the news. Who else do you know who might want to open a bank account in Maryland?
Earn $200 bonus