With nearly 2.93 billion daily active users, it shouldn't come as much of a surprise that new startups and major corporations alike are funneling their marketing dollars into Facebook. But while the social media platform has a lot of advertising potential, those who aren't careful could find themselves spending much more than they'd like for their marketing.
Thankfully, there are plenty of ways that small business owners and those trying to launch a side hustle can get a quality return on their investment without breaking the bank.
To learn more about this, I spoke with brothers Steve and Evan Tan, co-founders of eCommerce Elites Mastermind. In addition to lectures and retreats, the brothers share their marketing expertise through a Facebook group over 50,000 members strong.
The brothers have used Facebook extensively for their own eCommerce businesses, and as such, have some great tips for those hoping to win new customers on a FB ad budget.
1) Optimize for the Right Reasons
Facebook's ad delivery system allows you to optimize how your ads are delivered based on key campaign goals — be it link clicks, website conversions, or something as simple as daily reach.
"It doesn't matter if your content is perfectly lined up with your goals," Steve says.
"If the ad delivery system isn't optimized properly, you won't get your ads placed in front of the right people. Adjusting your optimization settings takes only a minute and will determine whether you're paying per click or per action.
"Even more importantly," he continues, "it will define who actually sees your ad."
By ensuring that your ads are delivered to people likely to take actions in line with your campaign goals, you'll avoid unnecessary spending.
Read more: Click2Sell Review – Scam or Legit?
2) Smarter Targeting
You can never discuss Facebook marketing without giving targeting its due.
Though it's common knowledge that the wrong audience will only cause you to waste your budget, there are a few additional targeting options that can go a long way in helping you get a quality return on investment.
These options are retargeting and the use of lookalike audiences.
By installing a Facebook pixel on your website, you can subsequently deliver your ads to Facebook users who have already viewed your content. Lookalike audiences, on the other hand, draw from your own email lists or Facebook fans to deliver your ads to new groups that are similar to your current customers.
Adding these two targeting options to your campaign makes you more likely to reach individuals who will be interested in making a purchase, ensuring you get the desired outcomes from your ad spend.
3) Turn Down the Frequency
The theory of effective frequency states that most customers need "to be exposed to an ad at least three times within a purchasing cycle … to buy [a] product." Unfortunately, many new Facebook marketers far overshoot this target, inundating their audience with repeated ads.
"We all get annoyed if we see the same ad over and over again on TV," Evan says.
"It's the same with your Facebook ads. By the time someone sees your ad for the seventh time, they get annoyed with it. They're less likely to click through, and more likely to respond negatively. This can increase costs without helping you gain new customers."
Thankfully, this problem can be adverted by establishing custom frequency settings for your campaign, which will allow you to turn off ads when frequency reaches a certain level.
4) Make Your Own Rules
Facebook advertising campaigns can be as detailed or simple as you'd like — and if you want to save money, creating custom rules is one of the best ways to go.
"Within the Facebook Ad Manager, you have the option to create a new rule that is activated by certain conditions," Steve notes. "You can make rules based on everything from the cost per purchase to the cost per mobile app install. When the cost gets too high, you can have your campaign automatically adjust to either lower the budget and bid, or to turn off the ads altogether."
It's not worth spending $10 per conversion if your average customer is only making a $5 purchase. With these extra rules in place, you can keep ad spending at a healthy level so you actually earn money from your campaigns.
5) Create Relevant Ads
It sounds simple, but creating ads that are relevant to your Facebook audience is sometimes easier said than done. Each Facebook ad receives a "relevance score" that determines the quality of the ad. This is based on both positive and negative actions customers take in response to your content, such as clicking through to your site or choosing to hide the ad.
"The relevance score is where all your other efforts come together. With a higher relevance score, the cost to deliver the ad to a potential customer goes down," Evan explains.
"It's not just about targeting — the content itself needs to deliver. A captivating headline, customer-oriented copy and an attractive image can be just as important in enticing someone to click. The more positive reactions you get now, the cheaper future campaigns will be."
Despite its ups and downs, Facebook remains one of the best ways to spread the word about your business venture so you can find new customers.
As you use these tactics to reduce your ad spend (while still getting great results), you'll add hundreds — and possibly even thousands — to your bank account.
You can't beat that.
Earn up to $100 today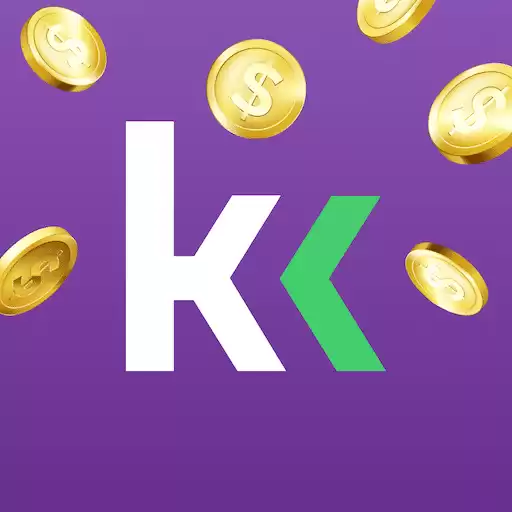 KashKick
Trusted by 2M+ users like you
This site pays you cash to play mobile games, save money, take surveys, and see offers — make $100 today. Over 2 million users agree that KashKick is a fresh and lucrative way to earn money and get paid directly to your PayPal!
SIGN UP & START EARNING NOW