Best debit card for kids overall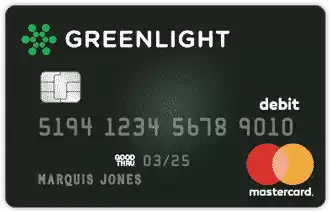 Lending Tree recently reported that in 2022, kids who took their parents' credit or debit cards without permission racked up over $500 on average. These feisty little tykes spent the money on food delivery, in-app purchases, and purchases made through voice-activated speakers.
Curious little fingers can tap and pay with ease now that smartphone technology has come so far. It might be hard to explain to Amazon how hundreds of dollars in purchases weren't authorized by you, but the truth is it happens more often than you might think.
If you want to teach your child more about how to be responsible with money and avoid these financial fiascos, Greenlight can help. This app lets parents set boundaries when it comes to spending and receiving money so that kids have a better experience when it comes to money.
Our Greenlight review includes everything you need to know about this user-friendly app. We'll also compare it to other apps like it so you can make the best choice for yourself and your children.
Are you ready to dive into our Greenlight review? Let's get started!
Greenlight's Mission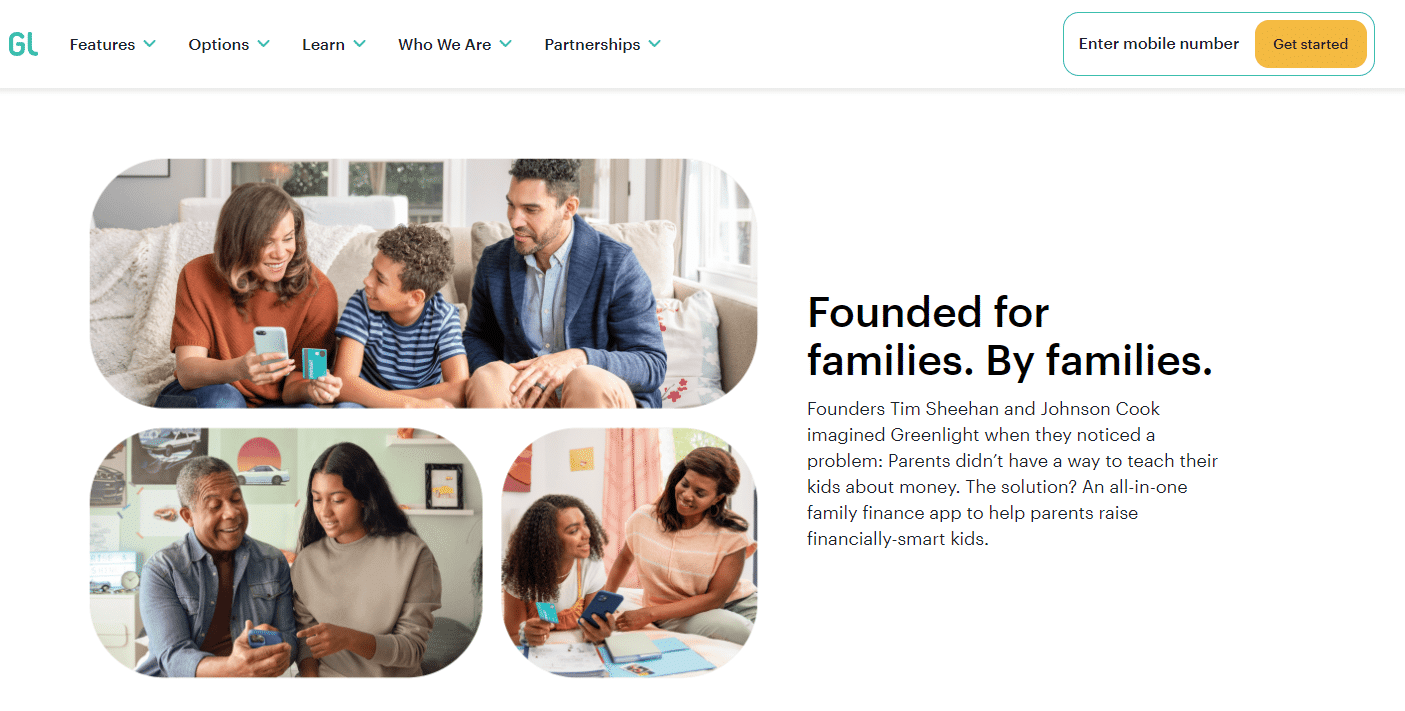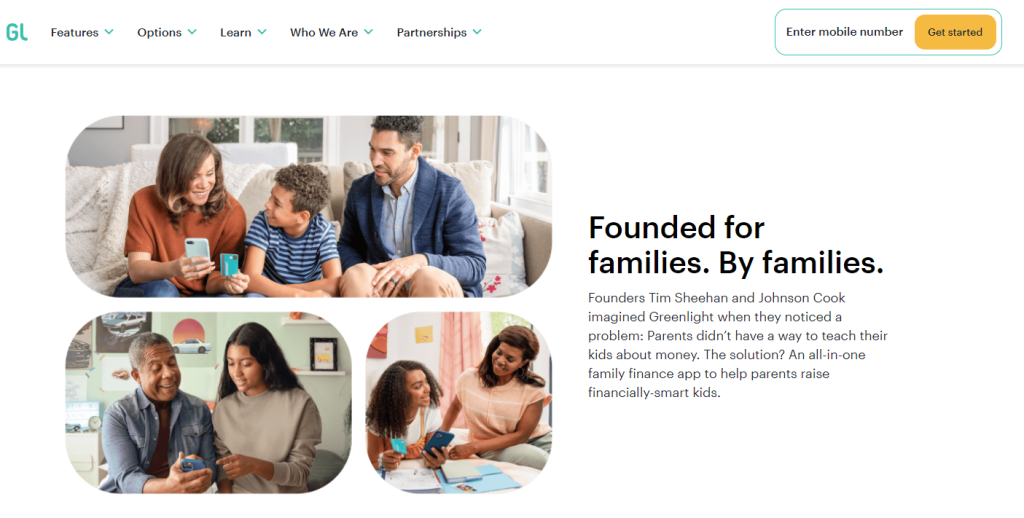 Many parents have probably wondered, "How old do you have to be to open a bank account?" The truth of the matter is that it can be better for kids to have an idea of money from an early age so they can have a better understanding of good financial habits.
Greenlight offers rewarding financial planning for families who want to teach their children about how money works. Backed by Community Federal Savings Bank, member FDIC, Greenlight offers both traditional banking features as well as kid-specific benefits.
Tim Sheehan and Johnson Cook founded Greenlight in 2014 as a way to provide money management solutions for parents and their children. Currently, Greenlight has over 3 million users.
Greenlight offers parental controls, investing for both parents and children, purchase and identity theft protection, and prepaid debit cards that kids can use to practice better money habits. Parents can also pay allowances and help their kids set savings goals with Greenlight.
Best debit card for kids overall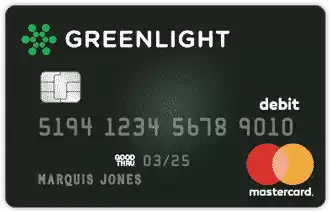 How Does Greenlight Work
Best for kids aged nine to 18, Greenlight teaches kids how to make purchases, use an ATM, earn money with chores and allowances, earn interest and cashback rewards, and set savings goals. Plus, Greenlight also lets your child donate to their favorite cause.
Parents can easily use spending controls to limit where and how much kids can spend at specific stores. Greenlight also gives kids the chance to earn parent-paid interest on their savings.
Signing Up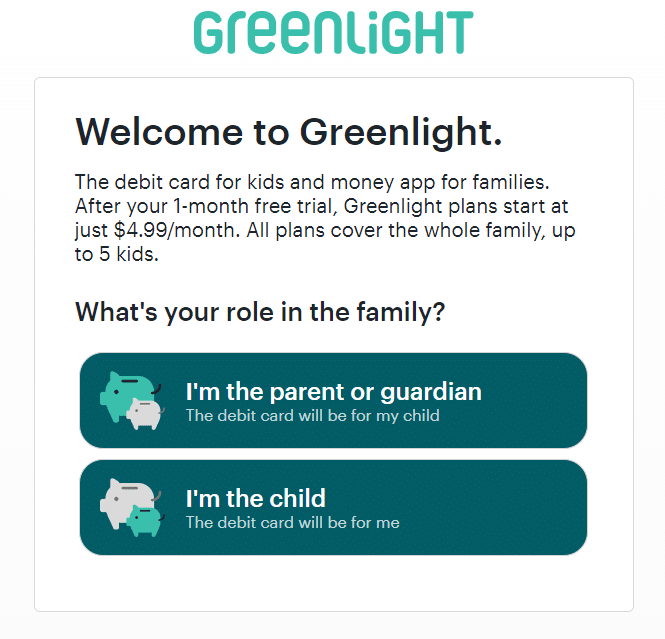 Creating your Greenlight account is easy. Parents will need to sign up first before they can add their children to the account.
Greenlight will ask for your name, Social Security Number (to verify your identity), physical and email address, phone number, and your child's name and date of birth. You will also need to link your bank account to fund your child's new Greenlight debit card.
Kids can choose from several designs when it comes to their very own debit cards. These include photos, drawings, and the basic green card Greenlight offers.
Parents will have their own version of the app separate from kids. However, teens can easily set up direct deposits with their Greenlight account to get paid.
Best debit card for kids overall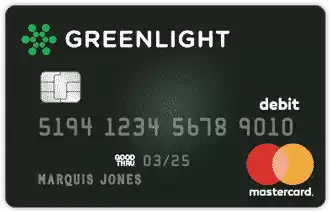 Greenlight Features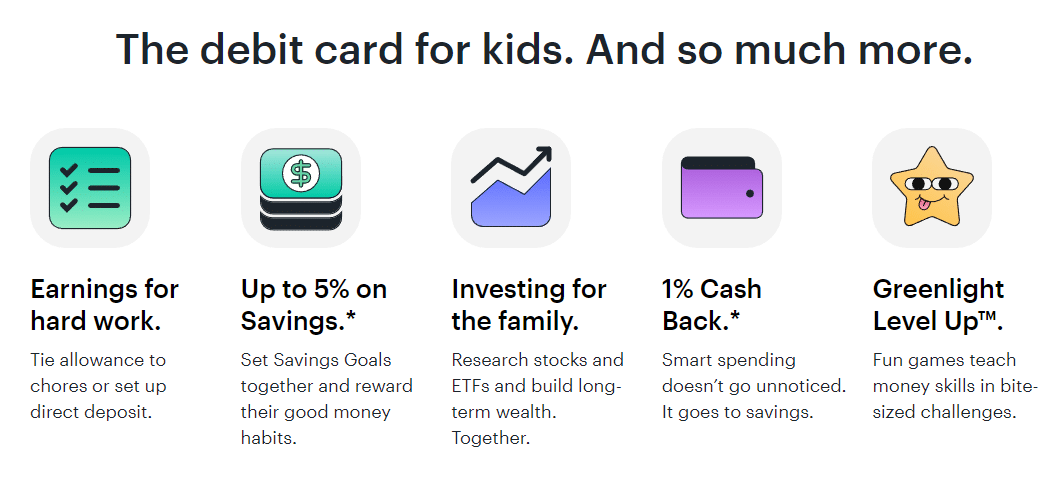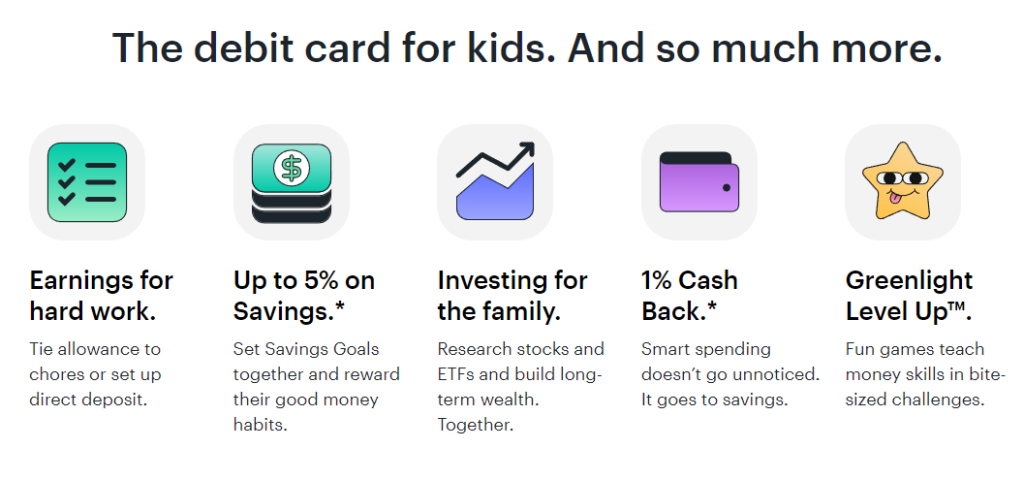 Though simple in its purpose, Greenlight does offer several amazing features that make it valuable to both parents and their children. In fact, Greenlight debit card purchases are backed by Mastercard Zero Liability Protection so you can teach your child about how fraud works.
In addition, Greenlight limits your ATM withdrawals to $105 per day. The entire family can only withdraw $525 per month among all account holders.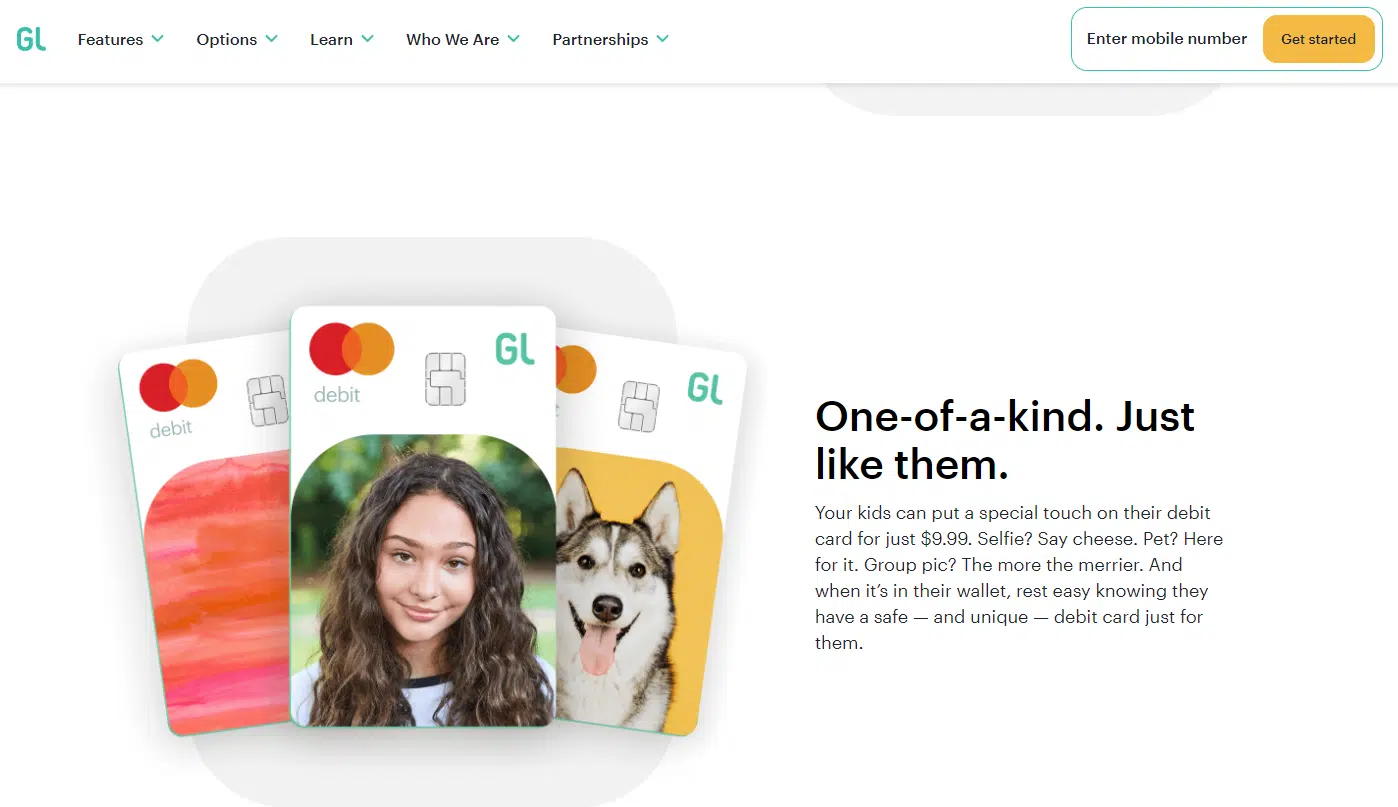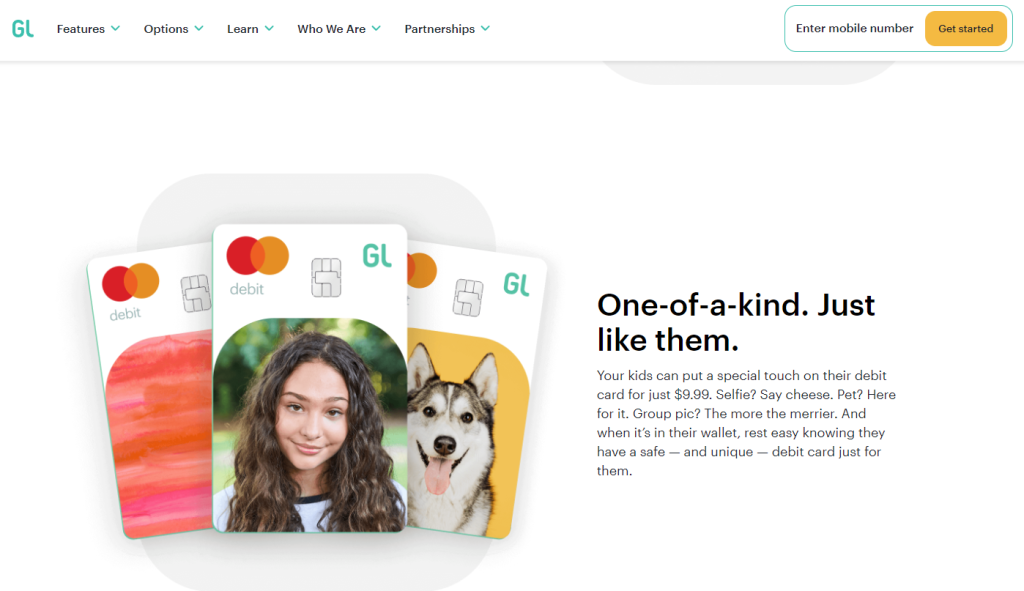 Family Cash Card
Parents can also apply for the Family Cash Card. This credit card offers up to 3% cashback and can help build good credit if used wisely.
Spending Control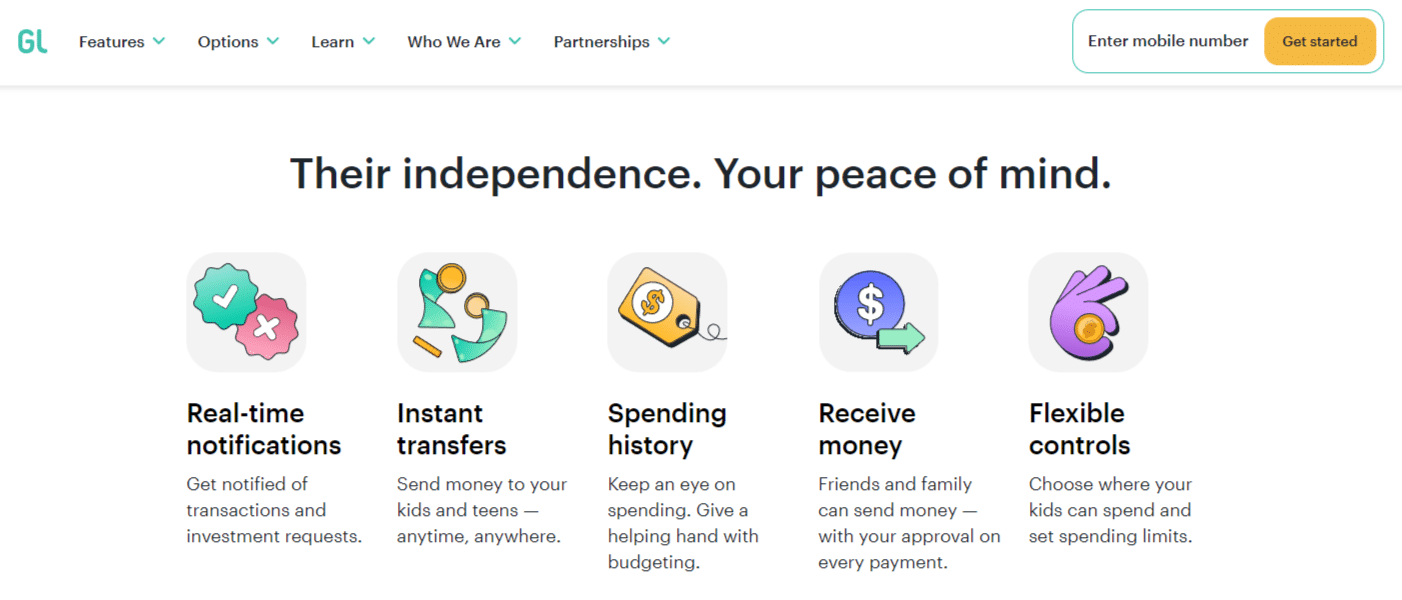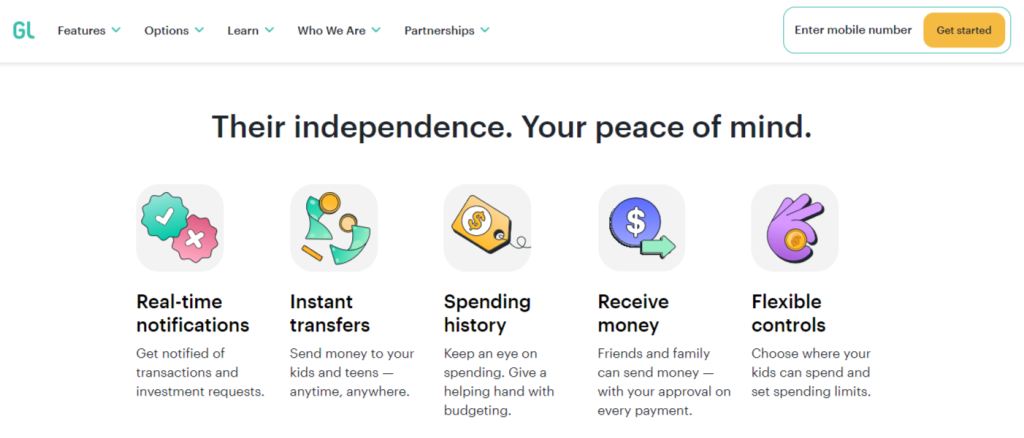 Part of figuring out how money works is understanding where and how not to spend it. Parents enforcing these rules can set limits on how much their kids spend as well as where they spend it.
Greenlight also restricts payments and doesn't allow any purchases related to gambling, money orders, security brokers, lotteries, or dating services. Parents can also freeze their child's card any time it is lost or stolen.
Savings and Savings Rewards
Greenlight offers both a general savings account and a goal-oriented version. Kids can earn up to 1% cash back on purchases they make with their debit cards and it deposits straight into their savings accounts.
Families can also earn up to 5% annually as a reward for each child's savings account. These rewards are based on the daily and monthly balance.
In addition, Greenlight's unique Parent-Paid Interest allows parents to demonstrate interest rates for their children. Parents can choose how much interest they'd like to pay.
Chores and Allowances
Like most kid-friendly financial apps, Greenlight allows parents to pay for chores and a weekly or monthly allowance. Parents can choose the date allowances go out, from weekly to bi-monthly or monthly.
Parents can also create one-time or recurring chores with corresponding due dates and reward amounts. These will be released automatically or at the parent's discretion.
Level Up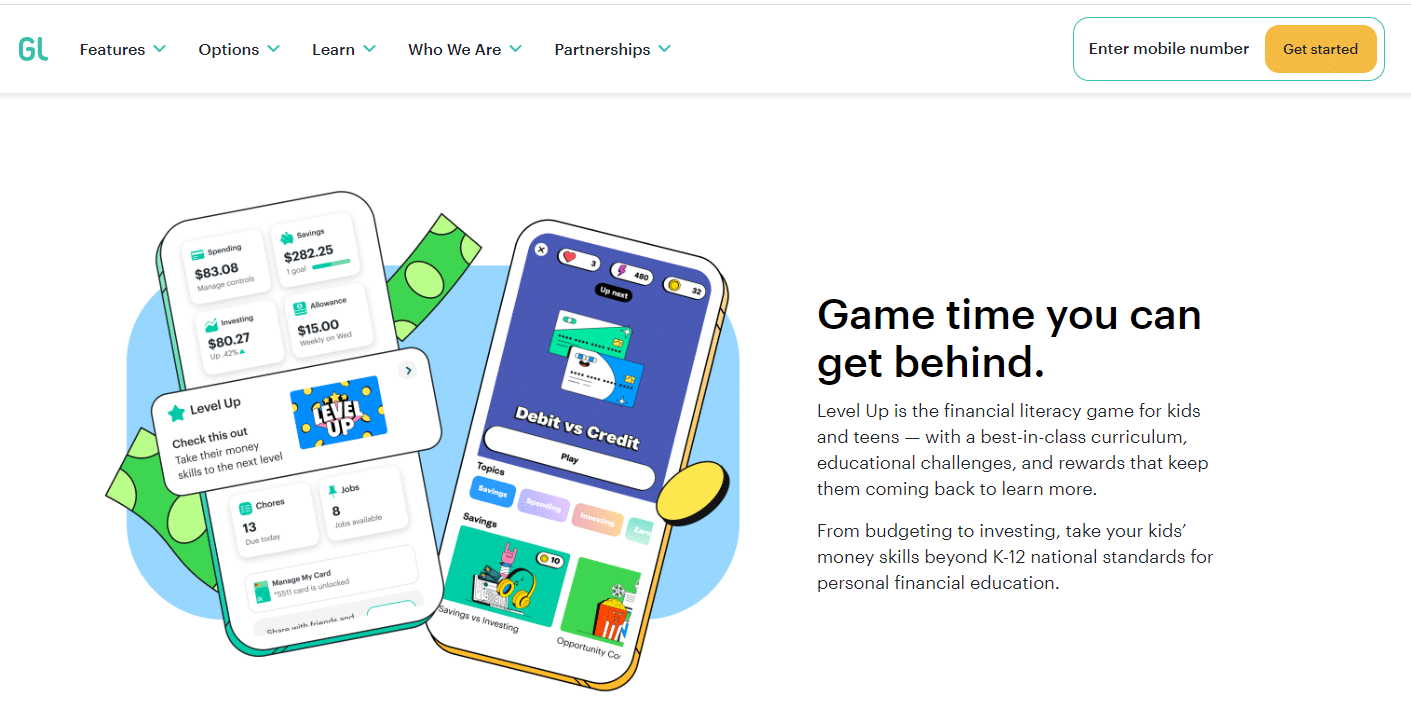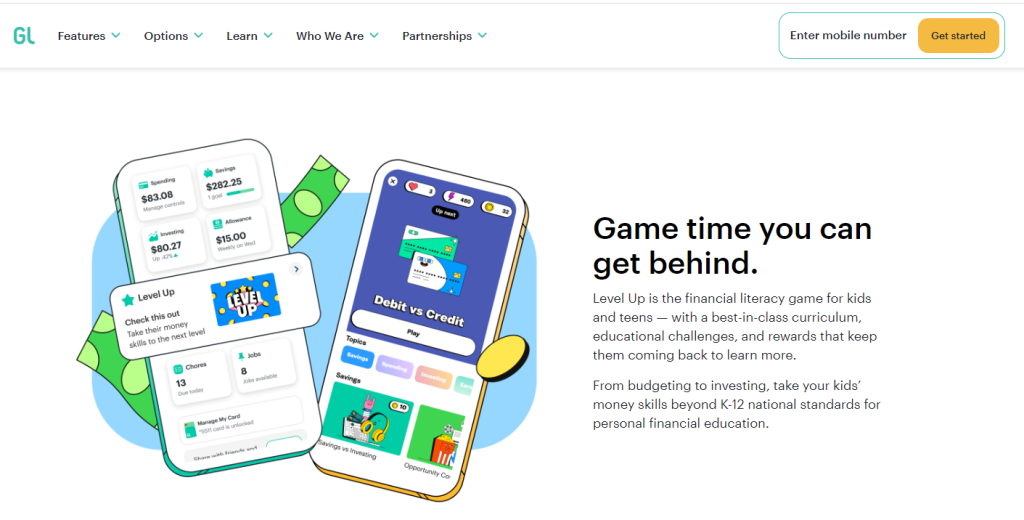 Who knew you could play games and learn about money at the same time? Greenlight puts kids in front of educational challenges and financial literacy games that make them think critically about their money.
In addition, Greenlight also offers videos on topics such as budgeting and investing that kids can reference. These Level Up resources can be a great way to get the conversation started when talking to your kids about financial habits.
Round-Ups
Greenlight's Round-Ups feature rounds up purchases to the nearest dollar and saves them to your child's savings account. You can set this feature up to automatically round up your purchases to increase your savings.
Investing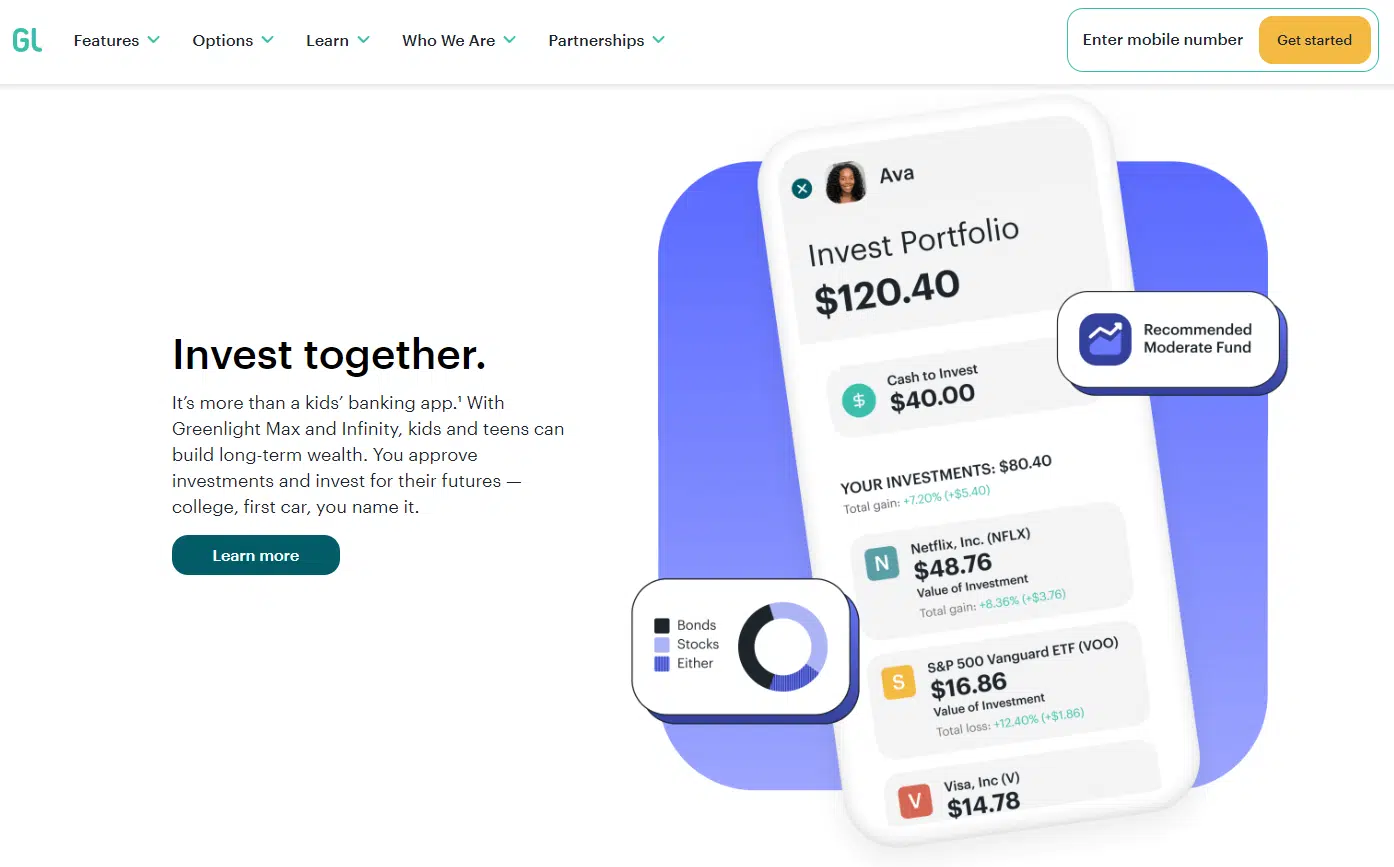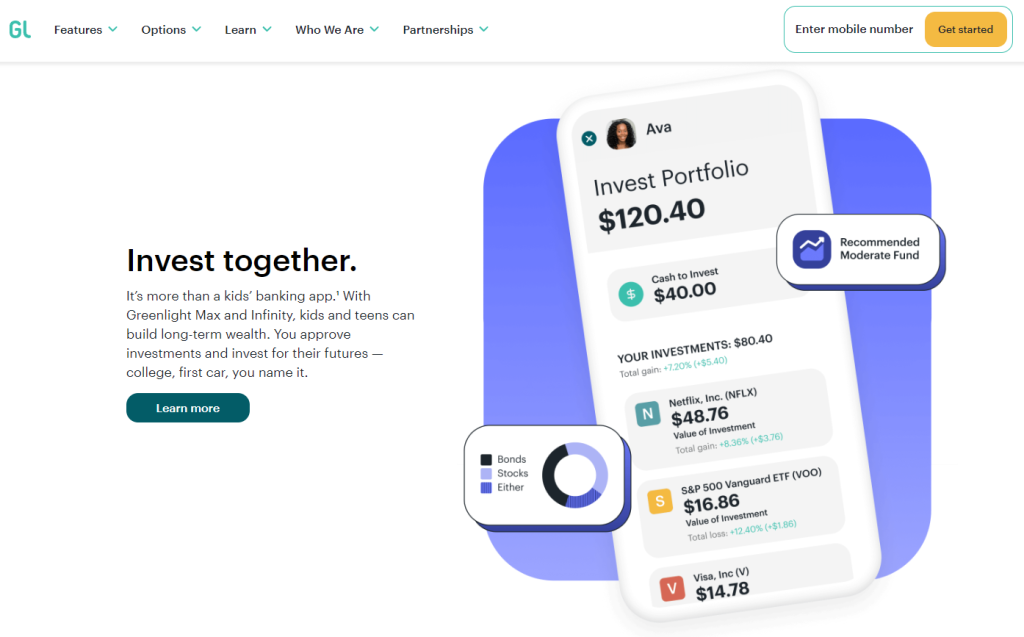 Many people consider stocks for kids to be too complicated but introducing the idea early can help spark curiosity. With Greenlight + Invest, parents can demonstrate to kids how they can purchase stocks and ETFs as well as sell them for profit.
Greenlight + Invest also gives families access to stock research. Kids will have to send a request to their parents before any stock is bought, but parents can invest on their own as well.
Gift Cards
Greenlight users can also receive gift cards through the app. Senders don't have to be Greenlight members to send gift cards either.
The sender can dictate how the money is to be divided up between accounts. For example, the sender can specify that 50% goes into savings and the other half goes into the main Greenlight account.
Greenlight Plans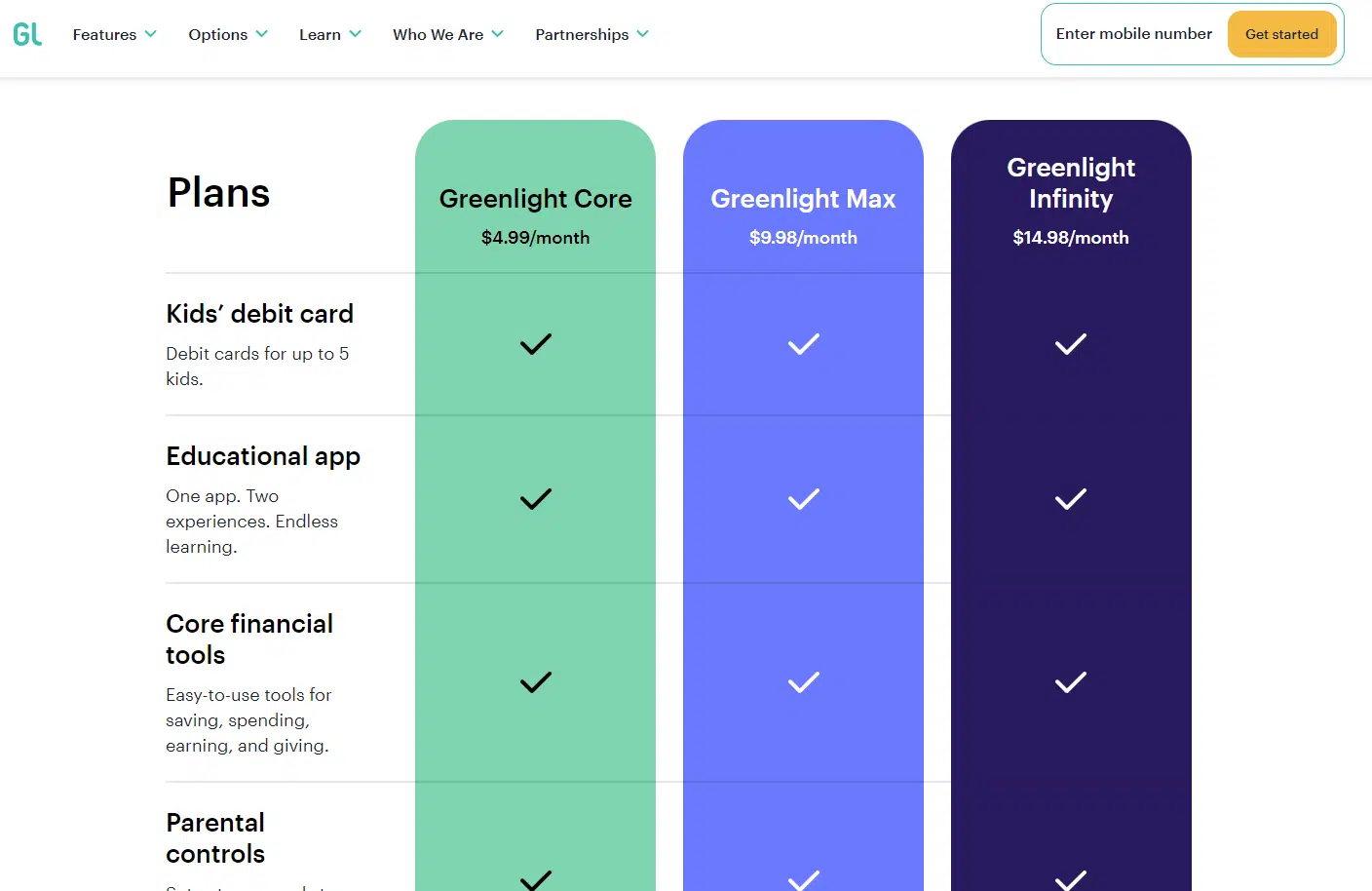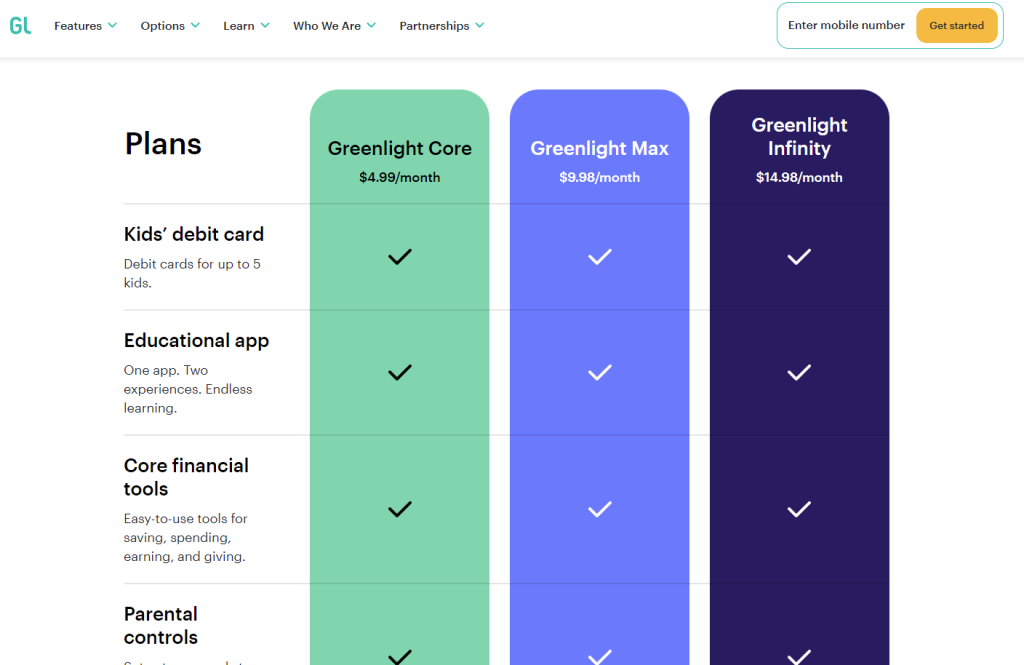 Each Greenlight plan includes two adults and up to five kids. You can also test out Greenlight for free for 30 days if you'd like.
Here's a quick breakdown of the three plans available:
Core: This plan will set you back $4.99 per month but you'll be able to request up to five debit cards for your kids. Savings accounts earn 1% APY with this plan, which also features access to the educational app and budgeting tools. The parents-only Lite investment feature is available as well.
Max: Pay just under $10 per month and you'll receive everything in the Core package, as well as priority customer support, 2% APY for savings accounts, and 1% cashback. Greenlight also unlocks investing for kids with this plan, which also features theft, purchase, and phone protection plans.
Infinity: For $14.98 per month, Greenlight's Infinity plan includes 5% APY for savings accounts, crash detection, location sharing, and SOS.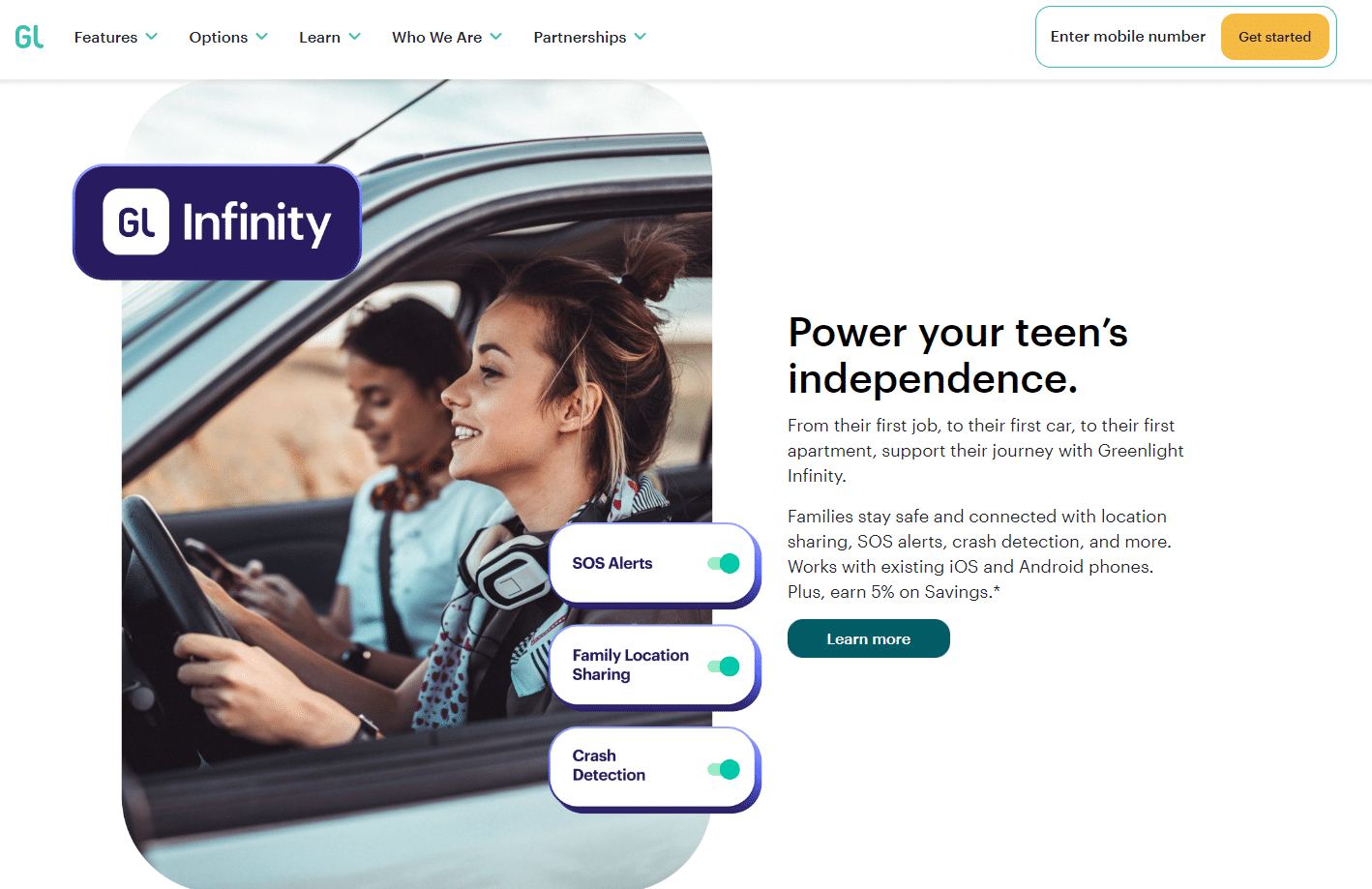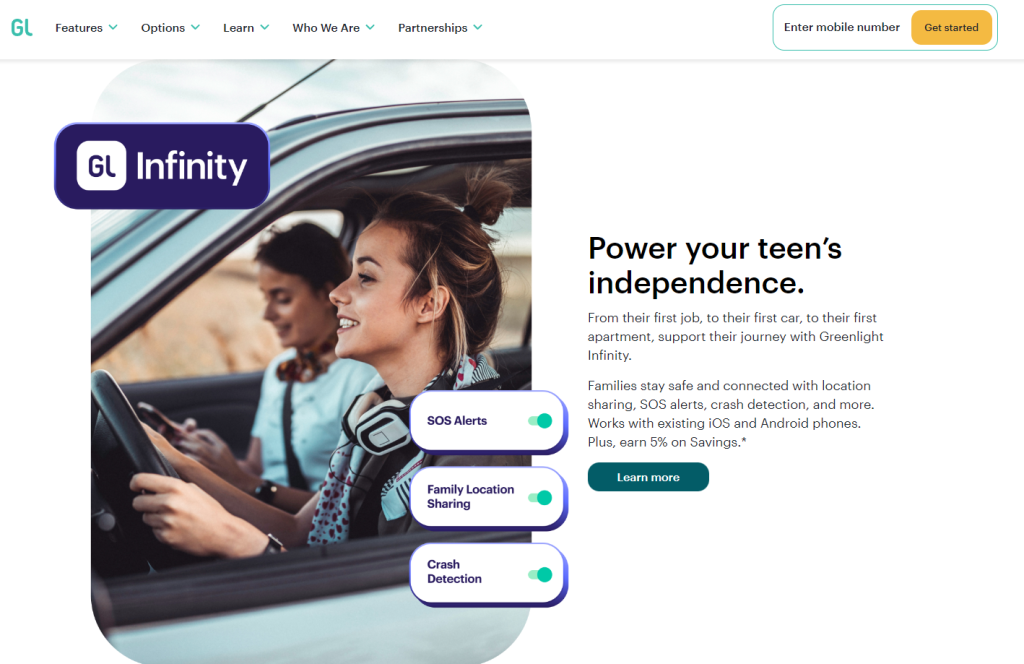 There is no free version, so you will have to choose a plan before you can go any further. In addition to monthly fees, Greenlight also has a few other fees.
Fees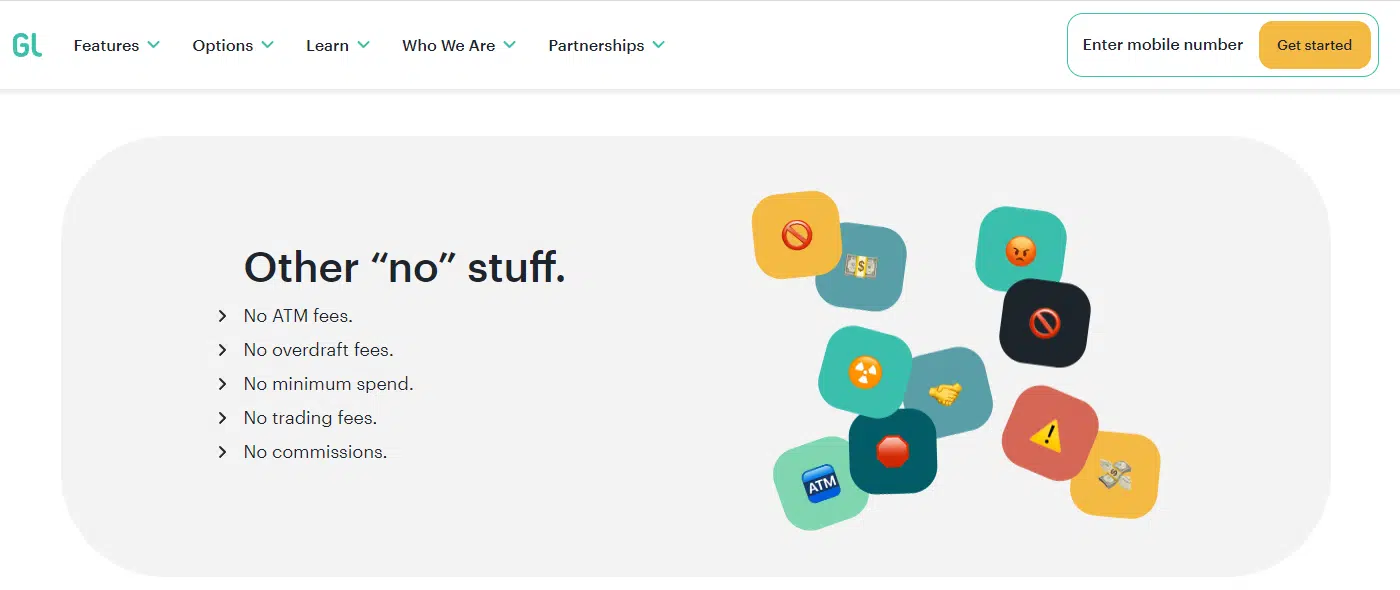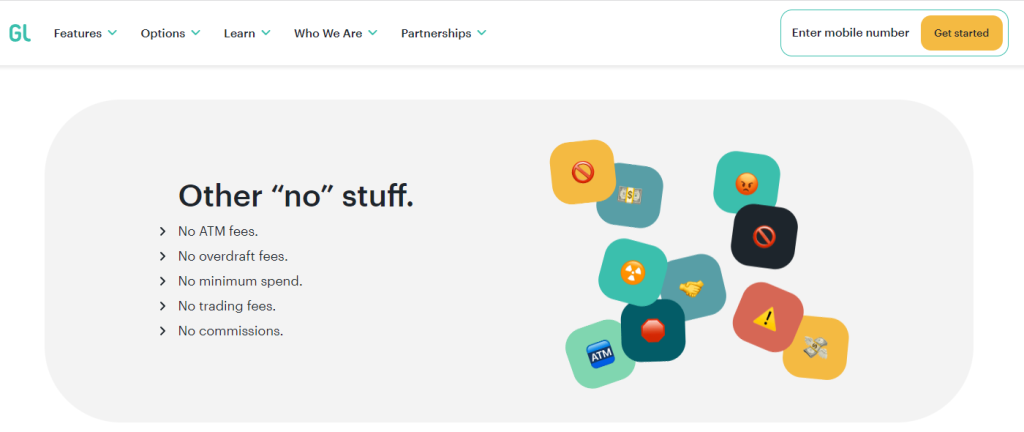 Besides the monthly payment ranging from $4.99 to $14.98, Greenlight also charges $3.50 for a replacement debit card and $9.99 for custom cards. Gift cards can be purchased in amounts ranging from $5 to $100 for $1.99.
Most debit cards come between seven to 10 business days after your account has been created. However, you can also pay a $24.99 expedited fee to get your debit cards faster.
Though Greenlight itself doesn't charge you an ATM fee, the network it's on will. Other than that, you don't have to pay anything else to be a Greenlight member.
Greenlight Pros and Cons
Weighing your options works great as a parenting skill. Here are a few points to mull over as you evaluate Greenlight:
Pros:
Affordable monthly rates
Several rewarding features
Mobile payments via Apple Pay or Google Play
Can add Greenlight debit card to your PayPal account
Fractional investing opportunities, depending on which plan you choose
Parental controls
Cashback rewards
Interest-bearing savings accounts
Greenlight debit card is good anywhere Mastercard is accepted
Cons:
Monthly fees can be higher than similar apps
Only available in the United States
Customer service only available via email or phone
No cash or check deposits
Requires calling in to cancel your account
No dedicated ATM network
Doesn't work with money transfer apps
Greenlight Card Alternatives
Interested in learning more about some of the best debit cards for kids, as well as other apps you can download to help your family manage their finances? These Greenlight alternatives can certainly get the job done:
GoHenry: If you like choosing what's on your debit card, GoHenry has over 45 designs to choose from. In addition, this app also offers money missions, savings accounts, and more. Our GoHenry review includes everything you need to know about this family-friendly service.
FamZoo: This site offers parental controls, recurring allowance payments, and more with discounts if you pay up to 24 months in advance. FamZoo costs $5.99 per month otherwise and receives rave reviews when it comes to customer service. However, FamZoo is a banking-only app that lets you spend, save, and donate.
Chase: Consider choosing Chase as your child's first banking option, as it can be a beneficial choice. With Chase First Banking℠, your child can learn how to manage money effectively, without encountering any fees, as it is a free service.
BusyKid: Compared to Greenlight, BusyKid has fewer controls and doesn't offer educational resources. However, you and your child can also save, invest, and donate with BusyKid. This app costs $4 per month for up to five kids on one account.
Smart parents can also use this opportunity to help their kids decide which financial products are best for them. Which ones offer the most when it comes to value, and which cost more than they offer?
FAQs
Is Greenlight legitimate?
Yes, Greenlight is legitimate. You can teach your kids about money and help them practice good financial habits with Greenlight for a low monthly cost.
How much does Greenlight cost per month?
Greenlight costs anywhere between $4.99 and $14.98 per month, depending on which type of account you choose. However, each account includes two adults and up to five children.
Does Greenlight affect you or your child's credit score?
No, Greenlight does not affect you or your child's credit score. There is no credit check so you don't have to worry about a soft credit pull.
Can you use the Greenlight card for Amazon purchases?
Yes, you can use the Greenlight debit card for Amazon purchases and anywhere Mastercard is accepted. Greenlight restricts usage for gambling or more adult-oriented services.
Give Your Kids the Greenlight
Many of us struggle with personal finance, whether or not we have children. However, if you want to start teaching your kids about how to handle money and build better financial habits, Greenlight can help set the stage.
With Greenlight, parents can give their kids a set amount of cash and restrict where kids can spend it. Parents can also set limits and even reward their children for completing chores.
Greenlight also includes a Parent-Paid Interest feature that helps parents teach their kids about how interest works. Plus, Greenlight is affordable and useful for ages nine to 18.
We hope this article has helped you to see that talking about finances with your kids doesn't have to be a chore. Use Greenlight and you could have greater success than you first thought.
How can you and your family use Greenlight to open discussions about personal finance? Download the app and sign up today to find out!
Best debit card for kids overall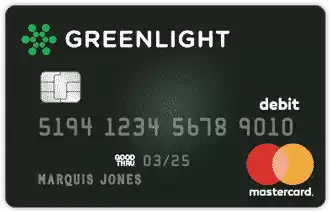 Earn $200 bonus