Starting your own business? Here are 12 steps to get you up and running. The key, regardless of what type of business you're starting, is to be flexible even if you have no money.
12 Steps to Starting Your Own Business
Data from the BLS shows that approximately 20% of new businesses fail during the first two years of being open, 45% during the first five years, and 65% during the first 10 years.
But that doesn't mean that yours won't be successful.
If you are enthusiastic about starting your own business, that is a great step to changing the quality of your life.
Give real form to your dreams with the daring steps of starting your own business. At the time time, it is imperative to do your due diligence on the industry and landscape of your niche before investing money into any venture.
Basically, equip yourself with the necessary knowledge so that you can put your best foot forward.
Let's dig in.
1. Find a business idea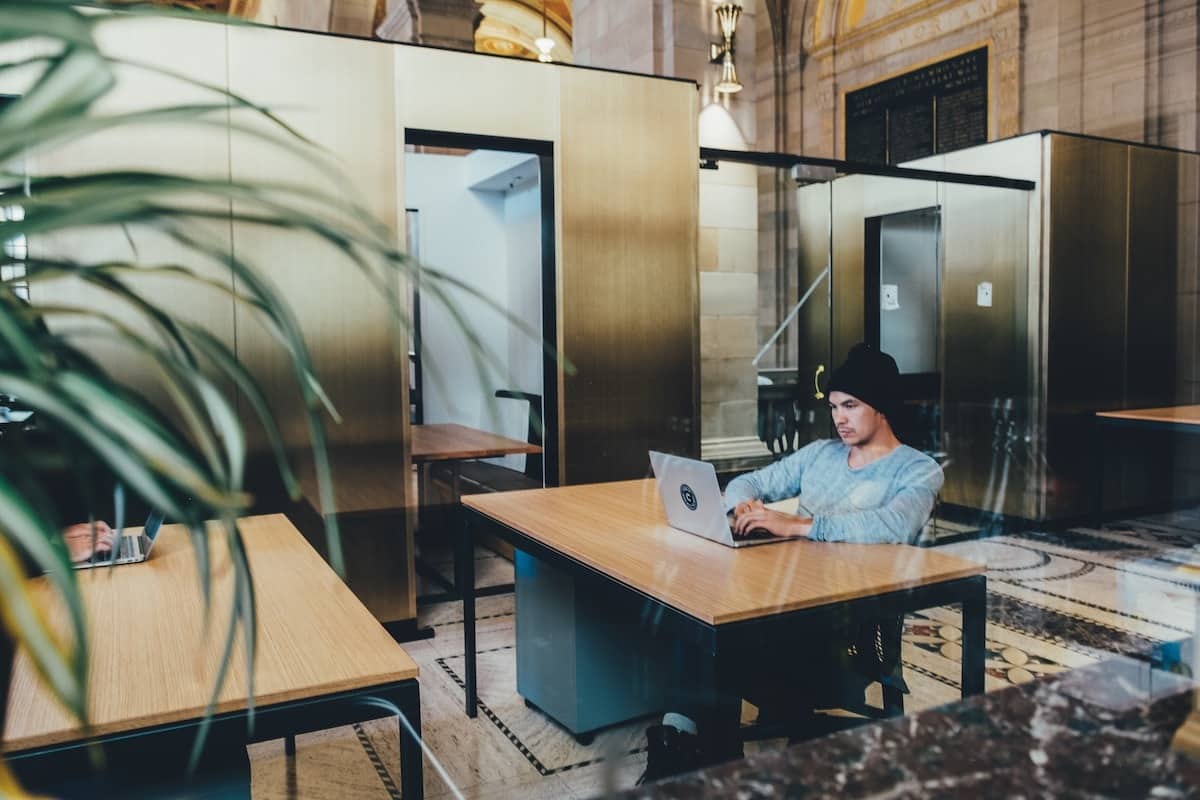 Which is the easiest business to start?
The answer depends on a number of factors, including your interests, skills, and resources (capital).
However, there are a few businesses that are generally easier to start than others. These include:
Online businesses: You can reach a global audience with an online business, and you don't need a lot of capital to get started. There are many different types of online businesses, including e-commerce stores, service-based businesses, and content-based websites.
Home-based businesses: A home-based business is a great option if you don't want to rent or buy commercial space. You can start many businesses from home, including pet-sitting, child care, and freelance writing or graphic design.
Service businesses: A service business is typically easy to start because it doesn't require a lot of capital or special equipment. Common service businesses include home cleaning, lawn care, and pet walking.
Online marketing: If you have a knack for promoting and selling products, you can start an online marketing business. You can sell products through online marketplaces, social media platforms, or your own blog/website.
Event planning: If you enjoy planning and organizing events, you can start an event planning business. You can specialize in weddings, corporate events, or social gatherings.
Personal concierge: A personal concierge business provides errand-running and personal assistant services to busy people. You can start this business from home with just a phone and computer.
Business consulting: Do you have experience starting and running businesses? You can use your knowledge to help others start and grow their own businesses.
As you can see, there are many different types of businesses that you can start with little to no capital.
It's important to choose an idea that fits your interests, skills, and resources. Once you've selected your business idea, you can get started on planning and launching your new business.
2. Write a business plan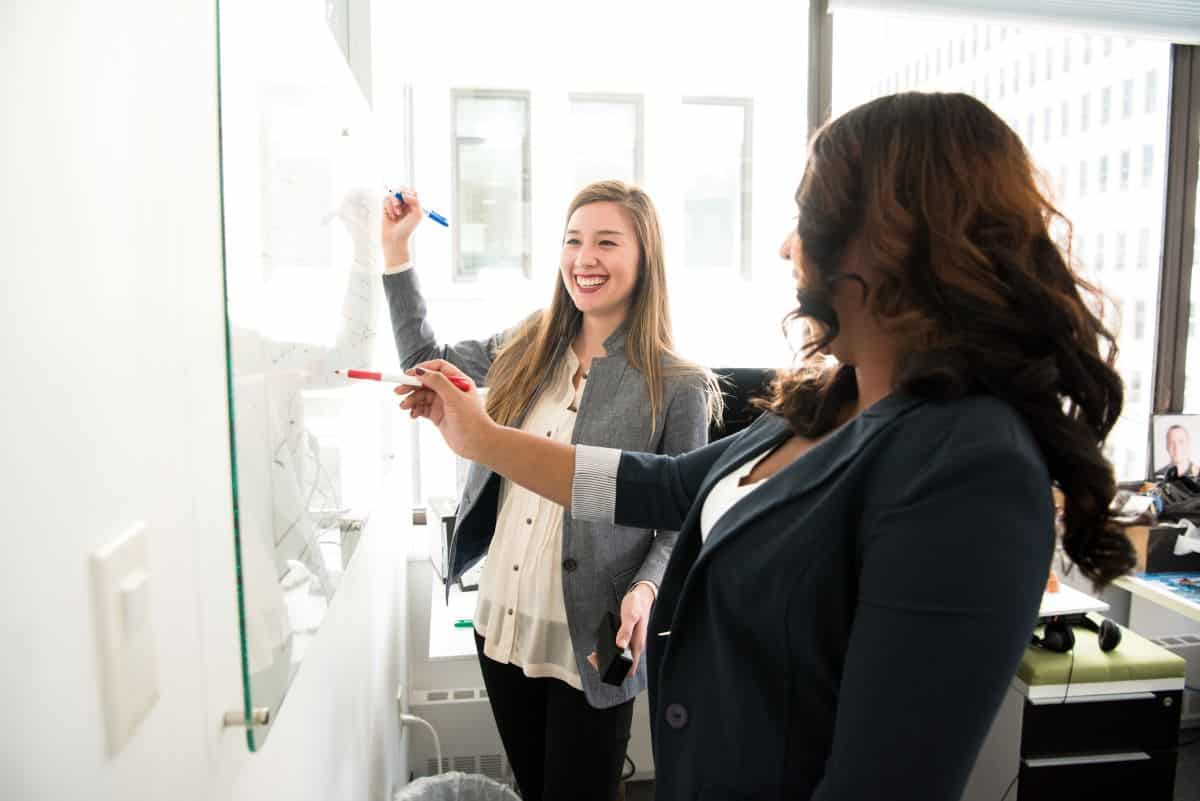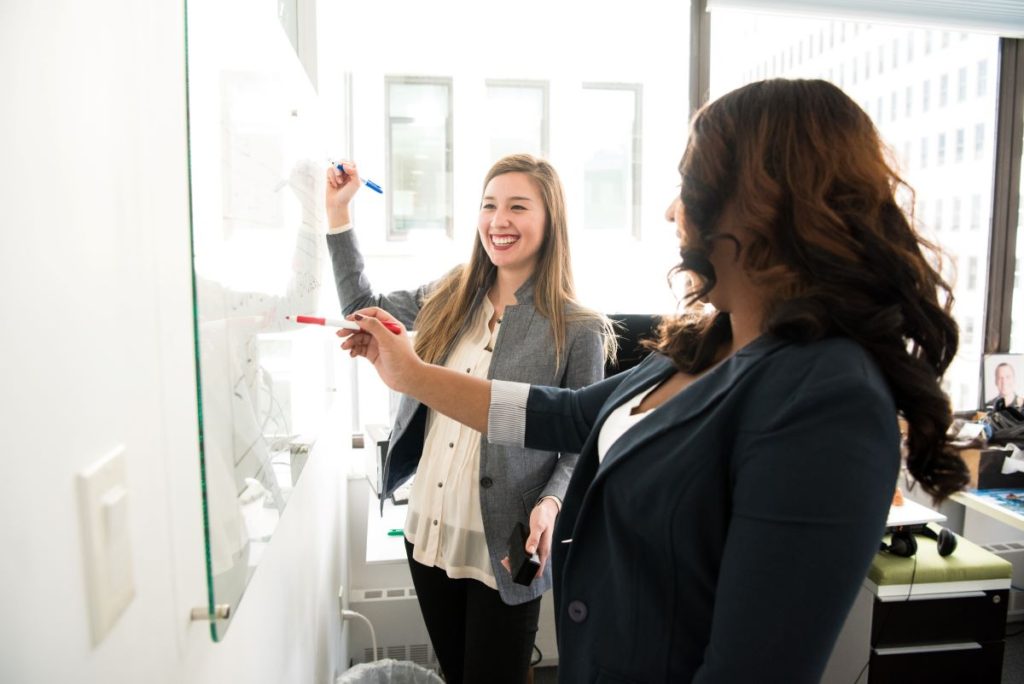 It's critical to research the industry you're interested in thoroughly before releasing your product. Learn about how your rivals run their businesses.
Investigate their flaws. What are the problems with this company? Can you provide items quickly or inexpensively? You must do more to attract potential consumers.
Then take all that and write a solid business plan.
A strong business plan can help you prepare for every aspect of your business. It can also be helpful when seeking financing from investors or lenders.
To write a business plan, start by researching your industry and competitors. Then, outline your business's goals, structure, and team. Next, identify your target market and describe your marketing strategy. Finally, include financial projections for your business.
When writing your business plan, be sure to include:
An executive summary: This is a brief overview of your business plan. It should include your business's mission, goals, and key strategies.
A description of your business: Include an overview of your business, its products or services, and its target market.
Your business's structure: Describe the ownership and organizational structure of your business.
Your team: Introduce the members of your management team and any other key personnel or business partners.
Your marketing strategy: Outline your plans for marketing and promoting your products or services.
Your financial projections: Include projected revenue, expenses, and profits for your business.
Writing a business plan can be a daunting task, but it's important to have one in place before you start your business. A well-written business plan can help you secure financing, attract investors, and launch your business.
3. Choose a business structure
The legal structure of your business can affect everything from your taxes to what you're liable for.
Choose the right business structure and you'll set your business up for long-term success. You can use data analysis tools to make strategic decisions. In this way, the most useful information is collected, analyzed and reported, thereby helping to solve complex problems.
There are four main types of business structures in the US:
Sole proprietorship: If you're starting a business on your own, a sole proprietorship is probably your best bet. You'll be fully liable for everything related to your business, but the setup is simple and relatively inexpensive.
Partnership: If you're partnering up with someone to start a business, you'll set up a partnership. This structure comes with some level of liability protection, but you and your partner will be jointly responsible for the business.
Corporation: A corporation is a more complex business structure that offers limited liability protection to its owners. If you're starting a larger business or one with a lot of risk, this may be the best option for you.
Limited liability company (LLC): An LLC is a business structure that offers both limited liability protection and tax advantages. This is a good option if you're starting a small to medium-sized business with moderate risk.
Your company's legal structure might have an impact on everything from taxes to what you're responsible for. If you're not sure how to choose the right legal structure, ask a lawyer, hire a professional LLC service like LegalZoom or research it online.

Start an LLC Online | LegalZoom
Whether you're ready to form or still deciding to start an LLC online, LegalZoom has got your back. Learn if an LLC is right for you—or enter your desired LLC business name to get started and see if it's available for free.
Start Your Business
4. Get a federal tax ID
If you're starting a business, you'll need to get a federal tax ID number. This is also known as an employer identification number (EIN). You can apply for an EIN online, by fax, or by mail.
To apply online, you'll need to fill out an application and submit it to the IRS. The online application takes about 15 minutes to complete.
Getting an employer identification number is necessary to file taxes, open business bank accounts and perform other essential tasks.
To get an EIN, fill out IRS Form SS-4. The form is available on the IRS website or by calling 1-800-829-4933.
5. Open a business bank account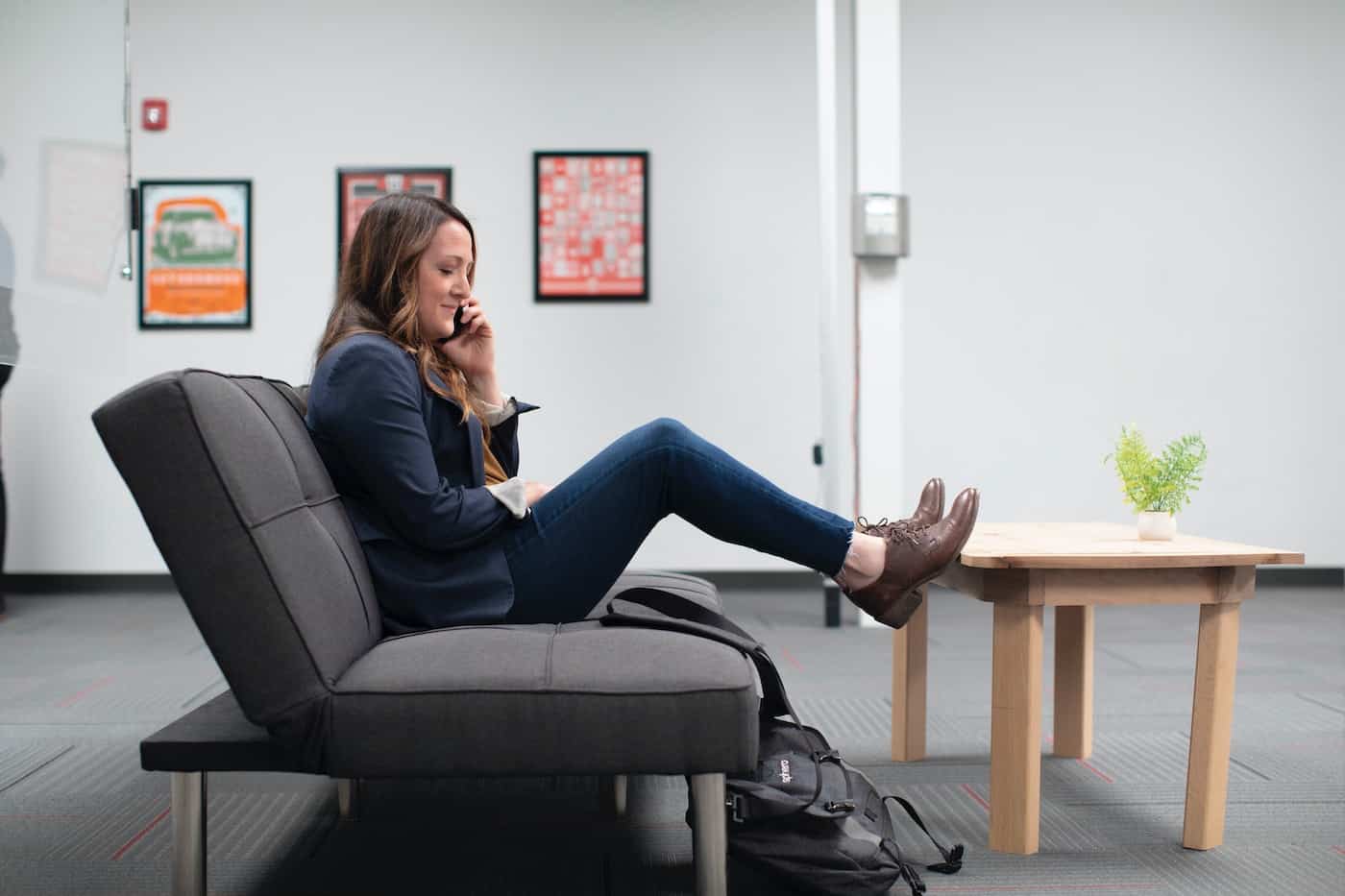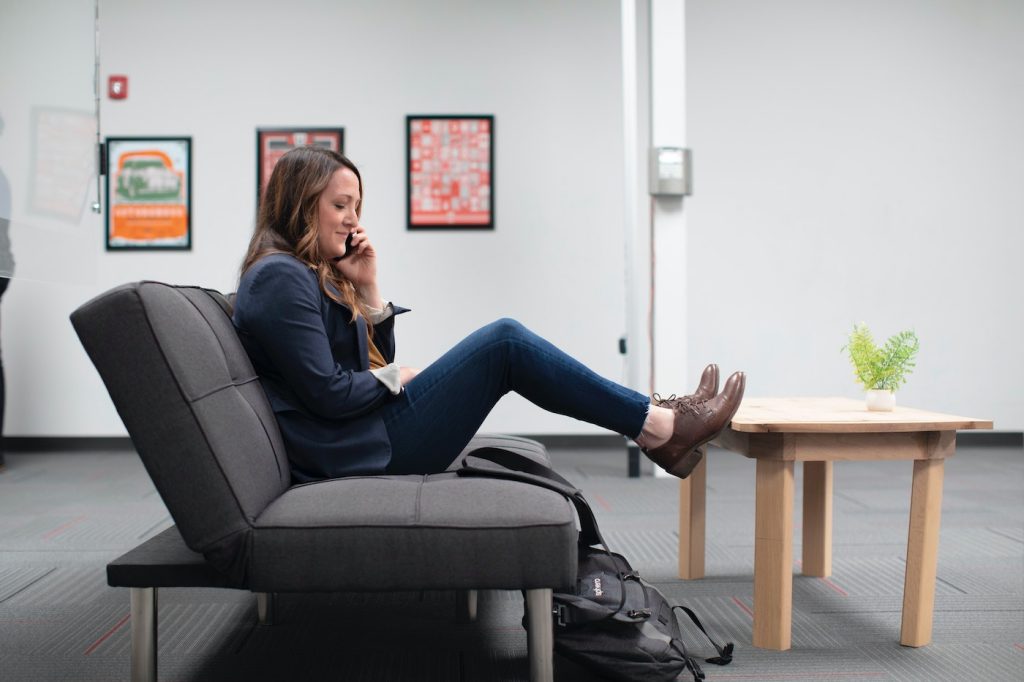 A separate bank account just for your business helps keep your books straight and is easy to set up.
Opening a business bank account such as a free business checking account from Novo is a good way to keep your business finances separate from your personal finances.
It can also help you track your business expenses and income more easily. Look for a bank account with low fees and good customer service.
To open a business bank account, you will need to have your business formation documents handy. You will also need to have your EIN or Tax ID number.
Once you have these items, you can visit a local bank or credit union to open an account. Many banks offer special rates and services for businesses, so it's worth shopping around to see what's available. You can even open a new bank account if you're just starting out, as there are bank accounts for freelancers as well.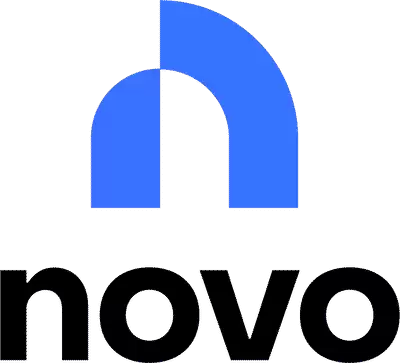 Novo
Get a business edge with an award-winning, free business checking account from Novo. With no monthly fees, unlimited refunds for ATM charges and a focus on digital banking, Novo business checking is a great option for small-business owners on the go.
Get Started
6. Get financing to fund your business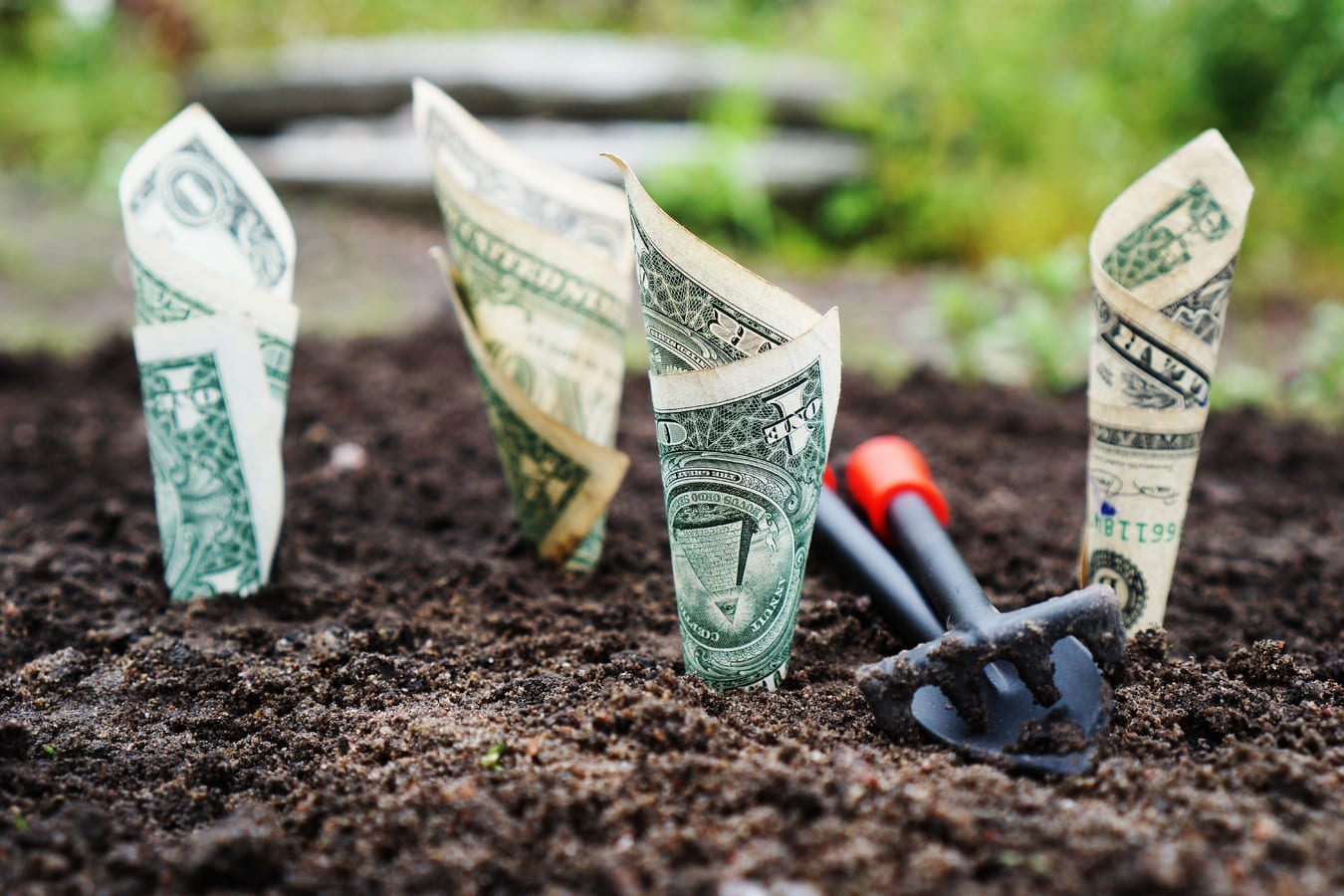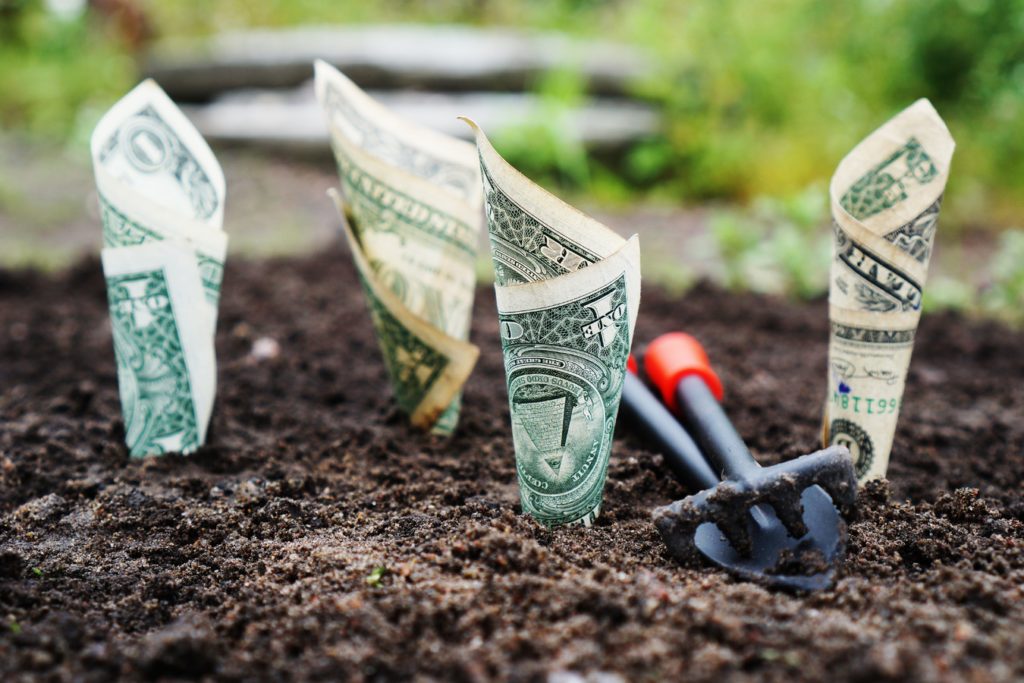 Take a business loan if you have a tight budget. A lot of banks and companies happily provide small business loans for new businesses.
Visit different banks, check out the top lenders, take into deliberation the terms and conditions, and try to make a deal with a bank that offers a loan at a low-interest rate.
You may read a lot of literature on the internet motivating people that they do not need money to start a business.
The truth is that every business needs money to run. However, the volume of capital may differ according to the magnitude of the business.
You may become an employee but not a business owner without money. Estimate your startup costs, monthly expenses, and salaries of employees and see how much money you'll need to finance your business.
An easier way? You can also compare all of your funding options with just one easy application with sites like Fundera.
Fundera's partners offer a range of products, including SBA loans, lines of credit and short term loans, merchant cash advances, equipment loans, invoice financing, and personal loans (that can be used for business).
If you are completely overwhelmed by how to get funding for your business, Fundera is one of the best places to start your search for business funding. You can see which funding options you're eligible for and only have to provide basic business information.
Fundera makes it so easy to get and compare offers from the best funding options in the industry, with just one application. If you are interested you can get more information from Fundera here.
Fast Turnaround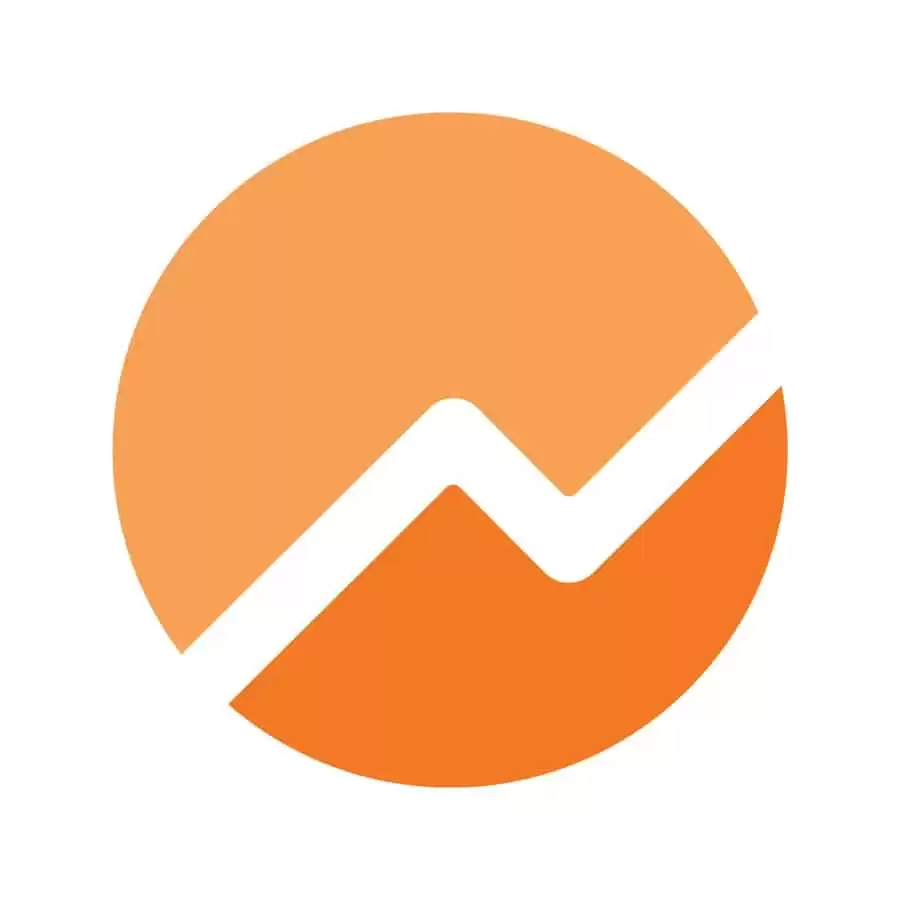 Fundera
Discover the financial options you never knew you had and make your best business decisions yet. It's easy, free, and won't affect your credit.
Time in Business: 1+ years
Monthly Revenue: $25K+
Minimum Credit Score: 680
See Your Loan Options
7. Design your logo and website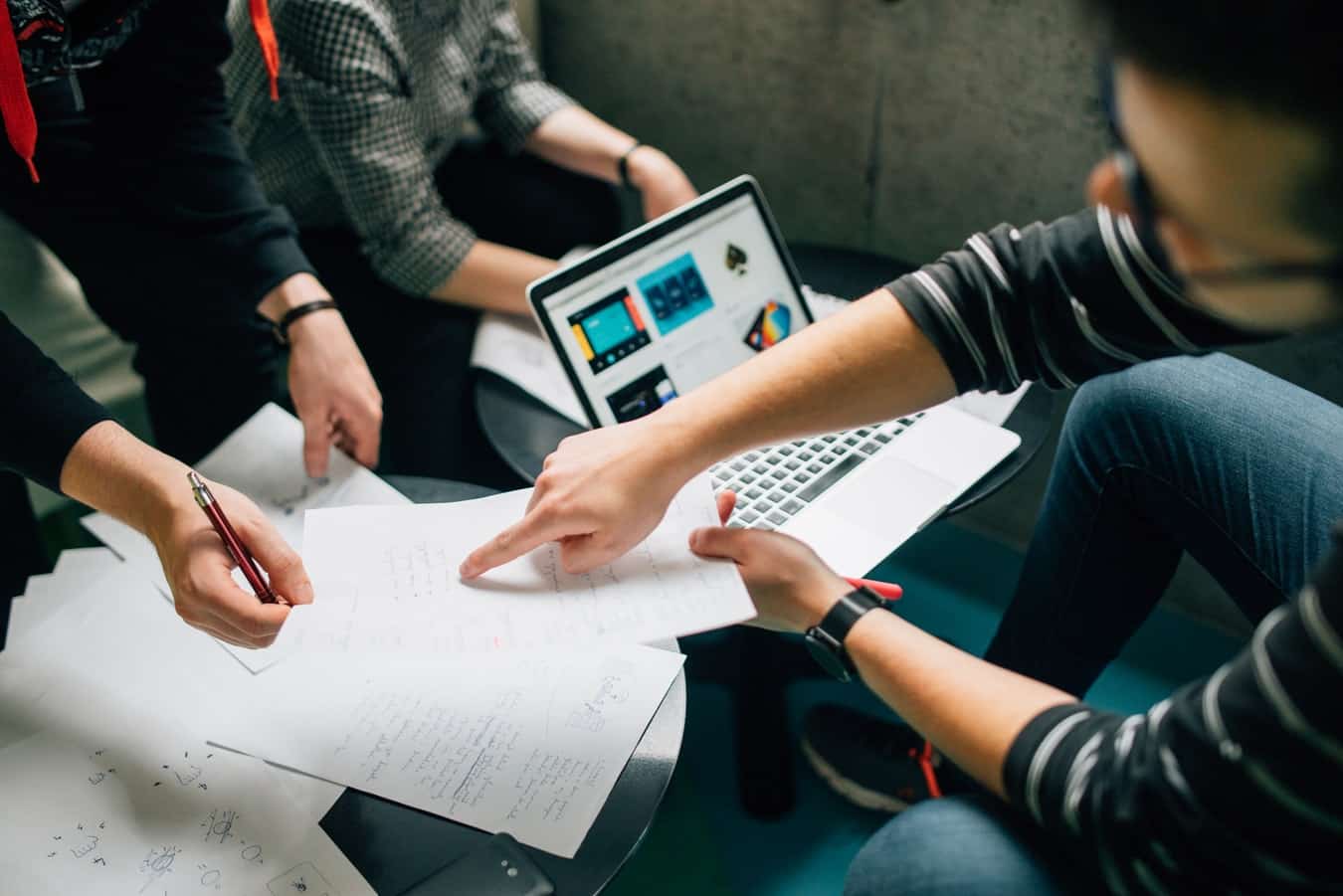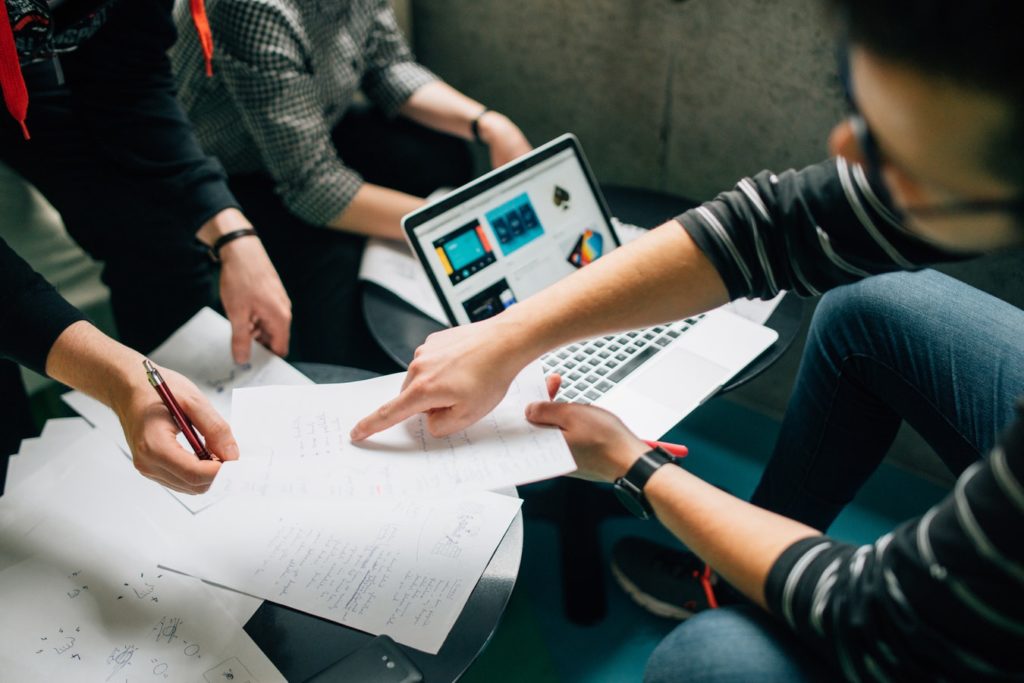 If you don't have a website for your business yet, now is the time to create one. A website is essential for promoting your business online and helping customers find you.
Plus, it's a great way to showcase your products or services and build credibility for your business.
Not sure where to start? Our guide on how to create a website can help you get started.
Your business branding, website, and logo leave a lasting impression on your business, so it should be appealing, easy to remember, and unique.
Do not forget to create an appealing logo as it is the identity of your business. Remember that any business owner cannot change the business' branding repeatedly.
Therefore, conduct research, and consult with experienced businesspersons to choose the perfect branding and company name.
Your logo will leave a psychological impact on your future customers. If you need help you can secure the services of professional logo designers to get its design up and running.
8. Hire employees
Employing a great team helps you to materialize your dreams. It is your responsibility to build a competent team. Expert employees take your business to the desired heights.
Employing a great team helps you to materialize your dreams and grow your business. It is your responsibility to build a competent team. Expert employees take your business to the desired heights. You can achieve your business goals with the help of a great team.
However, you need to be very careful while hiring new employees. Make sure you hire individuals who are skilled and knowledgeable. You can use different assessment tools to check the competence of potential employees. Always give preference to those candidates who have relevant experience and skills.
It is also important to provide adequate training to your employees. This will help them to understand their roles and responsibilities. Employees should also be aware of the company's vision and mission. They should be able to work towards the realization of these goals.
You should create a friendly and motivating work environment. This will encourage your employees to give their best. You should also provide adequate opportunities for career growth. This will help to retain talented and skilled employees.
It is important to have a good communication system in place especially if your team is remote. This will help you to communicate effectively with your employees. You should also encourage two-way communication. This will help employees to share their ideas and suggestions.
9. Build an online presense
Now a day, we are living in the age of technology. Billions of people visit different search engines such as Google, Bing, and Yahoo. They may become your customers if you have an online presence.
A good website gives identity to your business in the digital world. A successful businessperson must utilize all technological means to prosper the business.
If you need help you can always hire a digital marketing company to increase your online presence, get website traffic, and optimize your website.
10. Consult with entrepreneurs and other business owners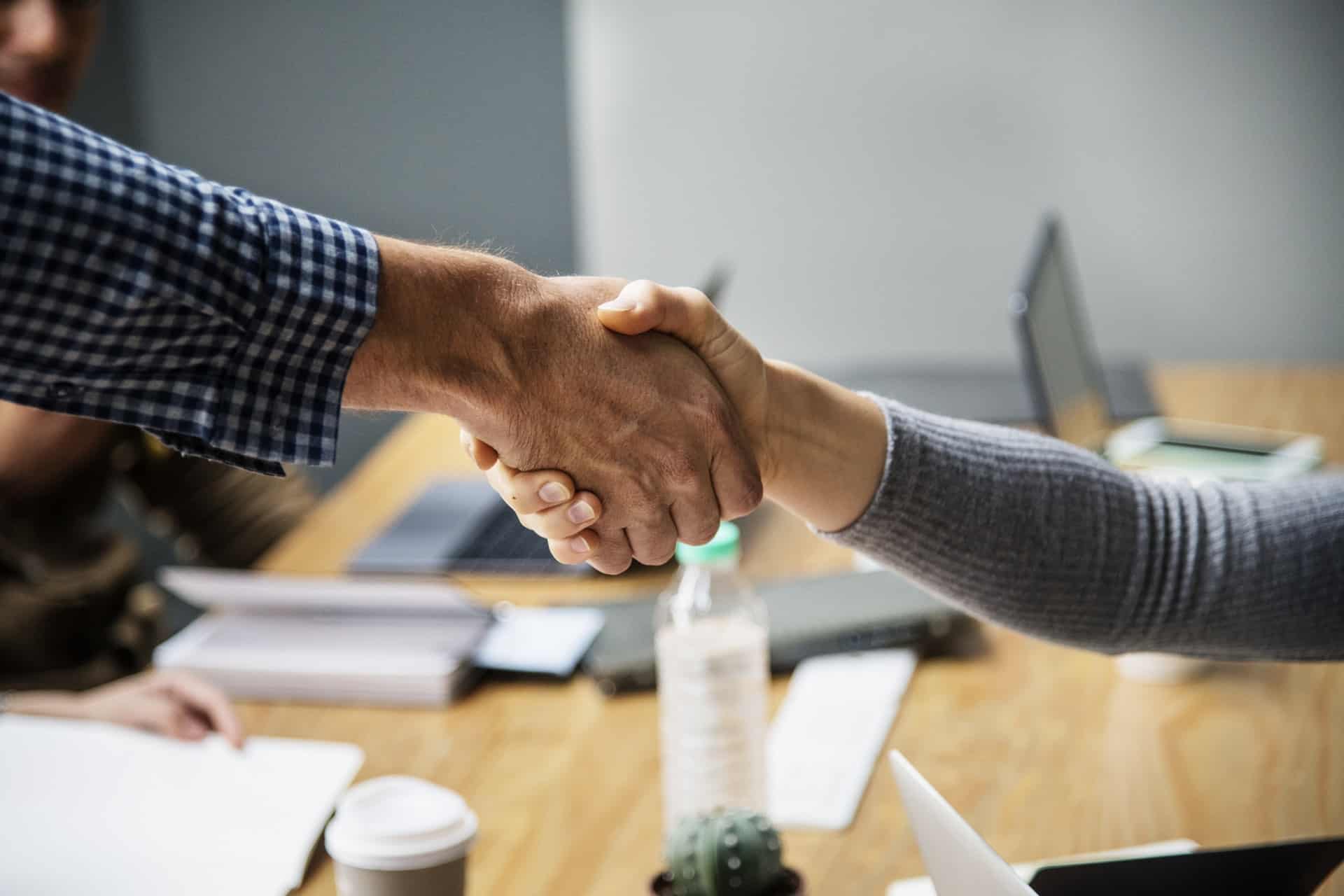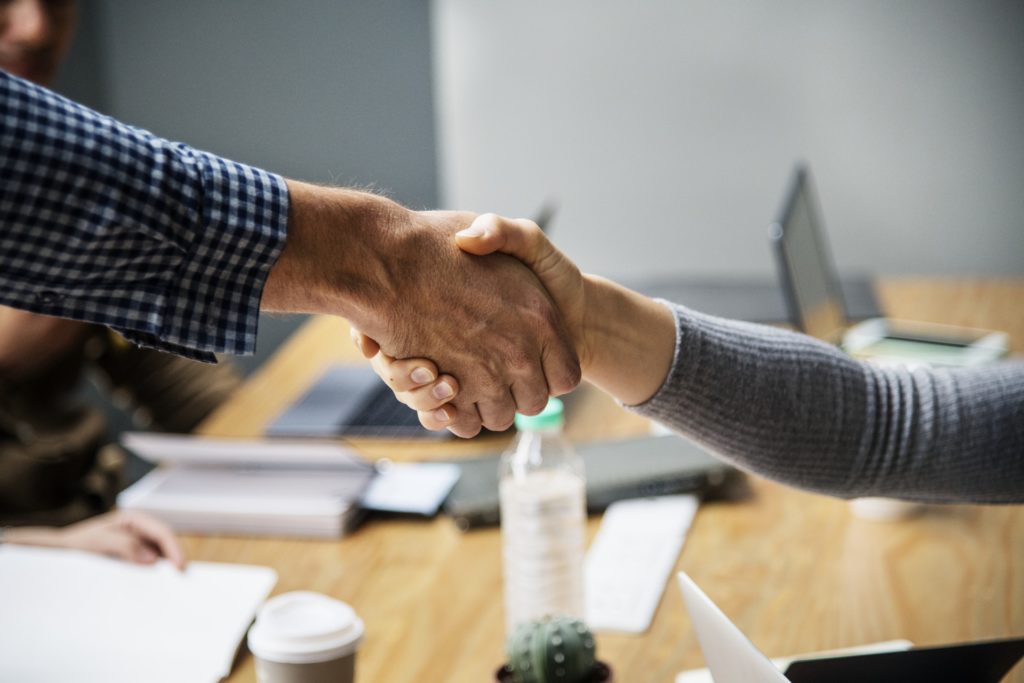 Contact business owners to understand the market they have expertise in. Have meetings with an experienced entrepreneur, and you will learn the tactics of how they operate in their business.
The beginning is always difficult so you would have to do a lot of work to launch a business venture. Getting help from an experienced entrepreneur can further your business goals.
11. Make your business viable
Quality of the product is the key factor in winning customers. However, the visibility of your business is more important than any other aspect.
Quality becomes a useless addition when people do not know what kind of product you are offering. Use social media such as Facebook, Instagram, and YouTube to promote the business and spread the word.
12. Protect yourself with business insurance
A business insurance policy is a blessing in disguise for business owners. Plenty of insurance companies would be willing to give you insurance.
Any unfortunate setback could crash your business at any time. Insurance companies provide you with a helping hand during those needy time.
Consult with the different types of business insurance policies to get the best deal.
Today's Top Offer
Earn $300 bonus

Chase Business Complete Banking℠
If it's a business bank account you're looking for, look no further than the Chase Business Complete Banking℠ account that allows you to earn up to $300 in free money for completing several key requirements.
Open Account