Options trading can be a difficult investment to wrap your mind around, but it's just one other way investors profit from the ever-changing market trends. There are many options to choose from if you're investing in the United States market, but when it comes to Europe and the UK, options trading opportunities can be limiting. So how can you find options to invest in within the UK and Europe?
Our guide features six of the best options trading platforms that allow you to invest in foreign markets. These investment platforms may or may not cater to American options, but they certainly include European and UK-specific options as well. As you'll see, each one has its own unique offerings that we'll compare with the other five. By the end of this article, you should have a better idea of which foreign options trading platforms you can invest in when it comes to the UK and Europe.
Are you ready to learn more about which options platforms you can use to invest in the UK and European companies? Let's get started.
What is Options Trading
An investment option is a contract that's linked to a specific asset involving buying and selling multiple shares. Most options shares are bought in quantities of 100, so it's typically not a small investment. While there are many options to choose from in America, options are limited in Europe and the UK.
The options trading contract includes the "holder," who is the investor, and the "writer," who creates the contracts. These contracts reserve the investor's right to bid on how a stock will perform while capping the total investment so as to minimize risk. Specifically, a contract allows a holder to sell/buy a certain stock within a defined time period. This acts as a way to extend the price of that stock out to profit from it. However, holders do incur a fee per share for this privilege.
Many investors favor options trading as a way to hedge against other investments. These opportunities can also be favorable in terms of speculation and profit. However, most investors new to options find the complex strategies involved to be rather intimidating, especially when it comes to rules and exceptions. For some, the risk may well outweigh the reward.
There are two types of options trading: call and put.
A call is a right to purchase an option at the strike price by the expiration date. A put gives the holder the right to sell a stock within a specific timeframe at a determined price. Within each of these types of options, there are various strategies (too many to detail here) investors take advantage of to increase their profits.
What to Look For in an Options Broker
As with the majority of investments, options must be purchased from a broker, which is typically a trading platform. These platforms can be easy to find, but there are specific characteristics you'll want to seek out to get the most out of your partnership, including:
Ease of use: This one almost goes without saying, but an easy-to-use options platform typically wins out every time over a more complex, sophisticated platform that requires a steep learning curve.
Communication: As with any investment based on the market's behavior, it's critical to stay on top of options. Regular communication through email or mobile notifications can help options traders stay on the money.
Tools and resources: The majority of high-ranking options brokers focus heavily on these features, as they separate the valuable options trading platforms from those with limited resources for their customers.
Applications: The ability to access your options account via desktop and mobile applications can make it easy to manage your investments wherever you are.
Security: Investments such as options deal with a large sum of money in many cases. Having a secure platform to rely on removes one more risk factor for this type of investment.
Customer service: No one wants to be ignored when they have an issue. The best options brokers maintain high customer service levels with multiple ways of getting in touch.
Fees: The less you pay for commissions, the higher your profits. At the same time, there can be other hidden fees associated with options trading, so a clear and transparent fee structure is ideal.
These characteristics will vary from one options broker to the next, depending on which country you're operating in. Be sure to find out specific prices for your location, as many brokers advertise their best prices for certain markets only. These ideal rates may or may not apply to you.
6 Best Options Trading Platforms in Europe and the UK
If you're invested in options trading in the UK and Europe, check out these six platforms.
Like many of the options trading platforms on our list, TradeStation provides a number of investment opportunities to its members, including cryptocurrency. Beginners and advanced options traders will appreciate what this investment platform has to offer, especially with no minimum deposit required.
U.S. options are commissioned at $0.60 per contract. Traders can also use OptionStation Pro to take advantage of in-house software to analyze options strategy scenarios and build options chains. You can even trade options directly on the market from this app.
TradeStation also gives members access to real-time data for options trading, as well as multimedia educational resources for options training. With so many resources available, TradeStation offers new options traders and those looking to expand their knowledge a valuable resource for short-term investments and long-term learning.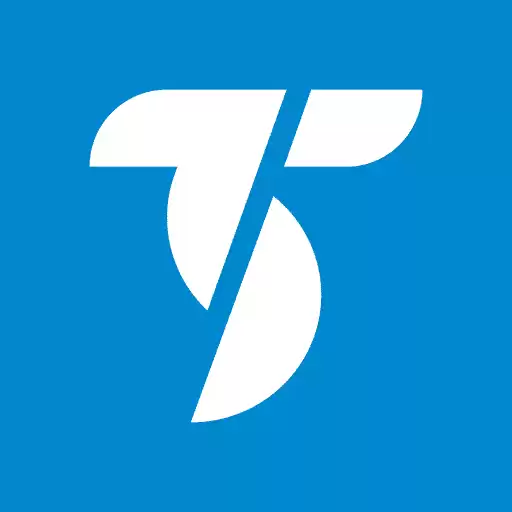 TradeStation
Backed by more than 30 years of experience, TradeStation delivers an intuitive, easy to navigate trading app to trade stocks, ETFs, options, futures, and crypto on the go.
Open Account
This European-based options broker remains one of the best low-cost platforms to invest in options on. There are over 2 million users who invest in options in both the U.S. market and the European market as well.
Founded in 2013, DEGIRO takes DIY options trading to the next level. While there are not as many advanced tools available, you'll only need a $1 minimum deposit. Commissions start at $0.75, with the additional flat connectivity fee of €/£5 per month. When exercising an option, you'll pay €/£1 per contract.
Some options traders complain that DEGIRO options commissions specifically can be high. At the same time, this options investing platform can help you enter into markets you may not have access to otherwise.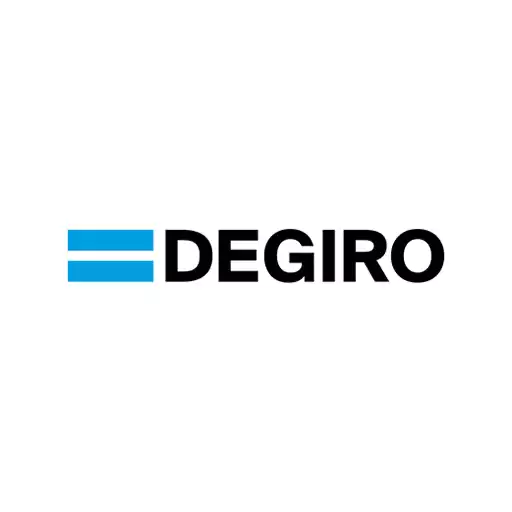 DEGIRO
DEGIRO has quickly become one of the largest brokers in Europe. What separates DEGIRO from the rest is that this platform offers a unique combination of a user-friendly and comprehensive platform with incredibly low fees.
Open Account
Disclaimer: Investing involves risk of loss.
Founded in 1978, this options trader covers North America, Europe, and Asia Pacific areas. Available options are publicly listed in NASDAQ and there's no minimum deposit to begin trading. If you trade in U.S. options, the minimum commission is $1 per trade.
Interactive Brokers is designed for individuals and institutions alike. The streamlined platform keeps everything centralized so you can easily navigate through your options investments. You can even take advantage of the IBKR GlobalTrader mobile app, which is especially useful if you're new to options investing.
Investors can also take advantage of advanced trading tools such as Option Analytics, the Rollover Options Tool, and the OptionTrader. The Interactive Brokers Traders' Academy provides a wealth of information as a learning source for new and intermediate traders. Plus, you can use the Strategy Builder tool to customize your trading strategies to take advantage of market data, options chains, and related positions.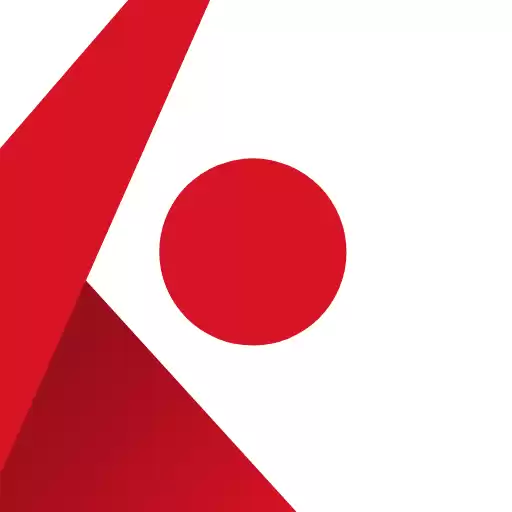 Interactive Brokers
Leading online trading solutions for traders, investors and advisors, with direct global access to stocks, options, futures, currencies, bonds and funds.
Open Account
4. Freedom24
Freedom24 is an online broker with over 400,000 clients worldwide. This options broker platform can be accessed via a desktop or through the mobile app and provides users access to American, Asian, and European options exchanges.
In addition to options, you can also invest in stocks, ETFs, bonds, and futures with Freedom24. This platform also provides access to IPO for individual investors as well, which makes it a favorite among those looking for this (potentially lucrative) opportunity specifically. There are no minimum deposits with access to over 1,000 U.S. stock options.
Freedom24 charges $0.65 per contract in commission for U.S. stock options. Commission on other investments starts at $1.50 per trade. While Freedom24 does lack some of the customization options other platforms offer, it does include InvestIdeas and News to keep options traders up-to-date on the newest trends and strategies.
5. Firstrade
Firstrade is a U.S.-based investment platform founded in 1985 with limited investment opportunities. For example, you can't invest in forex, cryptocurrency, futures, or CFDs with Firstrade. However, options are one of the main investments people use this platform for, specifically as a way to minimize fees and limits to account requirements. 
There's no minimum deposit for Firstrade accounts, and U.S. options trade commission-free. Investors can also take advantage of zero contract fees in addition to fee-free exchanges, exercises, and assignments. Note that European investors will pay $25 for outgoing wire transfers and any balances or withdrawals not made in U.S. dollars will be subject to a currency conversion fee.
Many investors consider Firstrade to be best for intermediate to advanced options traders. Members have access to a risk/reward profile for each trade offered on the platform, as well as OptionsPlay and options chains. There is also a wealth of free options courses to choose from if you're interested in learning more about this particular type of investment.
6. Tastyworks
In contrast to Firstrade, Tastyworks offers investors options trading as well as opportunities to invest in stocks, cryptocurrency, futures, and ETFs. The robust platform brings together plenty of educational materials, research tools, and account amenities that are well-suited to intermediate and advanced investors alike. 
Investors looking to cut down on costs will appreciate the lack of them with Tastyworks. For instance, you won't pay any fees to close a contract and there are no minimum deposits required for your account. Opening an option begins at $1 with a $10 per-trade cap.
Wire transfer commissions can quickly reach $75 or more per transaction, which can increase the price point of this brokerage firm significantly. While Tastyworks limits the account features you can find on some of the other options trading platforms on our list, this is likely in part due to the advanced customer base the platform attempts to target, who might prefer to get down and dirty rather than spend time researching and learning.
Related: Is Robinhood Available in UK?
Pros and Cons of Options Trading
The faint of heart may find options trading overwhelming and increasingly complex. If you're considering options trading, here's a list of the pros and cons you should take into account before you make your first investment.
Pros
---
Similar in price/cheaper than stocks
Less of a financial commitment
Potential for low-risk, high-reward opportunities
Trading flexibility
More strategy is involved (if you enjoy this aspect)
Risk limited by contract conditions
Time becomes an asset you can rely on to see how the market reacts
A popular way to hedge your portfolio against losses
Cons
---
It requires a certain amount of knowledge regarding terms and approaches
Can be high risk for sellers/writers
The timeliness of contracts can be a limiting factor
High commissions erode profits
Options remain in limited supply
Profits are taxed as short-term gains
FAQs
What is the best options trading platform in the UK?
The best options trading platform in the UK depends on which features you prefer or find critical to your investment journey. Any of the six platforms we listed above can help you not only invest in options in the UK and Europe but also learn more about options to help you make better investments in the future. 
Where can I buy options in Europe and the UK? 
You can buy options in the UK and Europe from any of the platforms on our list. If you're already a member of a separate options trading platform, you'll need to check with them specifically to see what foreign options investing opportunities they offer. 
Do all options trading platforms offer investment opportunities in Europe and the UK?
No, most options trading platforms are limited to a specific market. They may sometimes include certain foreign markets for options trading, but this is not always the case. Check with your options trading platform to see what options they offer. 
Do all options trading platforms offer investment opportunities in Europe and the UK?
No, most options trading platforms are limited to a specific market. They may sometimes include certain foreign markets for options trading, but this is not always the case. Check with your options trading platform to see what options they offer.
Explore Your Options with Options Trading Abroad
Investing in options can be a rewarding experience, albeit with plenty of strategy and knowledge to go along with it. If you're interested in trading options in Europe and the UK, we hope this article has helped you to find the right platform to do just that. Options trading, though risky, can be lucrative if you've got the right mindset and market timing on your side.
How will you use one or more of the six options trading platforms we listed to increase your wealth?
Our Pick