Working remotely has become a mainstream career aspiration in the 20th Century (increasingly between 2000 and 2010 with workers occasionally telecommuting to eventually become permanently home-based).
Although, this was, in fact, the original mode of occupation since the days of Hunter-Gatherers, hundreds and thousands of years ago, before the Industrial Revolution took men and women out of their comfort and gradually into modern offices.
Today, with the advent of gig economy jobs and super-speed internet (thanks to fiber-optic lines dominating over electric cables) the switch from office to abode seems simple.
The online marketplace has proven to be the top-rated avenue which people opt for when searching for opportunities to make additional income or pave the way for self-employment and ultimately financial freedom.
Odds are that have heard about online survey sites like MySurvey and want to know if it is legit? Let's dive into our MySurvey review:
What is MySurvey?
MySurvey.com has collected opinions via snail mail and telephone since 1946, operating as the National Family Opinion (NFO) organization which launched MySurvey.com in 2001 as a means to expand its outreach to the online community as well as to standardize itself with the rest of the world – as far as digitization is concerned.
It is now a subsidiary of Lightspeed Research – effective since 2010.
Both MySurvey and Lightspeed are owned by WPP – the world's largest marketing communications company, listed on the Stock Exchange.
Is MySurvey Legit or a Scam?
Despite some panel members' dissatisfaction in the turnaround time of redeeming points and rewards (between 7 days and 3 months), the site is legit and does pay out.
GetPaidSurveys has ranked MySurvey 2nd (4 out of 5 stars given by 119 users ) on its list of 5 top paid surveys. The site includes reviews from real-life users (panel members) who have scored MySurvey not only on its earning potential, but the level of fun of each survey as well as the carefully articulated questions which steer away from the redundancy many other survey sites are known for.
MySurvey is its own entity and does not create a sense of irritation that usually comes with links to other survey sites or waste your time before letting you know that your current demographic is ineligible to take a certain survey.
MySurvey offers a wide variety of rewards suitable to international users and provides automatic entry into legitimate sweepstakes just by being active on the site. The frequent activity builds trust between you and the site and qualifies random users to test certain products and receive better rewards.
Is MySurvey Worth It?
All in all, MySurvey is a trustworthy and reliable side gig (and this is said lightly, as survey-taking does not qualify as a source of livable income but does offer much-welcomed cash and other types of rewards that you would not otherwise have acquired if birdwatching.)
Finding safe online opportunities that guarantee payment and earning potential over regular time frames has been a controversial topic that has contributed to the craze of the Modern Age. This is especially true when considering how tech-savvy fraudsters have become – and equally how vulnerable people have become when placing hope in cleverly worded spam emails or online pop-ups.
Examples of new age internet scams include lottery and sweepstakes fraud and census related fraud which may lead to identity theft or worse. Thankfully, if you wanted to get started at MySurvey you'll know it's legit and can even get a $5 sign up bonus through here.
Online income opportunities
With the world having shrunk and become a global village that now both accommodates paperless transfers of money including Paypal and cryptocurrency and provides access to online commerce sites (such as Amazon ) that ship products across the map.
This has made it geographically possible to engage in foreign business without necessarily being a nomad, political leader or corporate executive of a Fortune 500 company.
It is possible to get paid by strangers who – for all you know, could be right down the street or in Antarctica – for completing legitimate virtual tasks without disclosing sensitive information such as your immediate location, true identity (i.e. full names, social security or passport numbers) or credit card details. It is possible to create a stream of income online, whether it is a side hustle that will in time replace your day job or merely act as a straightforward source of pocket money, gifts, and gift cards.
Online opportunity examples:
Freelance work (involves pitching your skills to prospective clients on secure freelance platforms before getting to do the job. Requires patience, brain power, and triple the time and effort needed for painless tasks.)
Renting out a room in your house – or your entire home – via Airbnb.
Signing up on market research sites – like MySurvey, SurveyJunkie, and Swagbucks and getting paid for your opinion. All you need to do is log on and complete the surveys you're eligible to participate in. You can view other top rated survey sites here.
$1.6M+ monthly payout to its members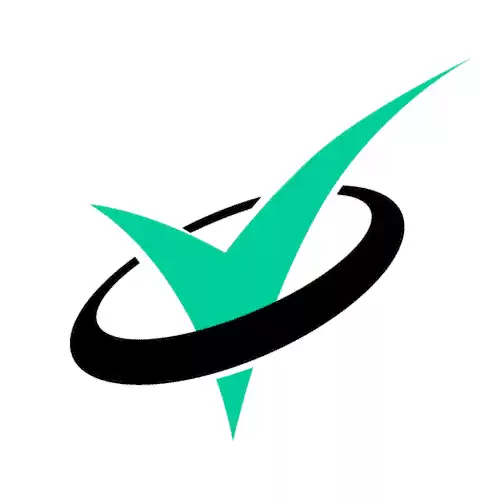 Survey Junkie
Over $55,000 Paid to Survey Junkie members daily
Survey Junkie is one of the highest-paying survey sites available. Complete three or more surveys a day, and you can earn as much as $100 monthly. With $76 Million paid out to date, Survey Junkie is one of the best survey sites available.
Start Earning
Survey Junkie Review
Bottom line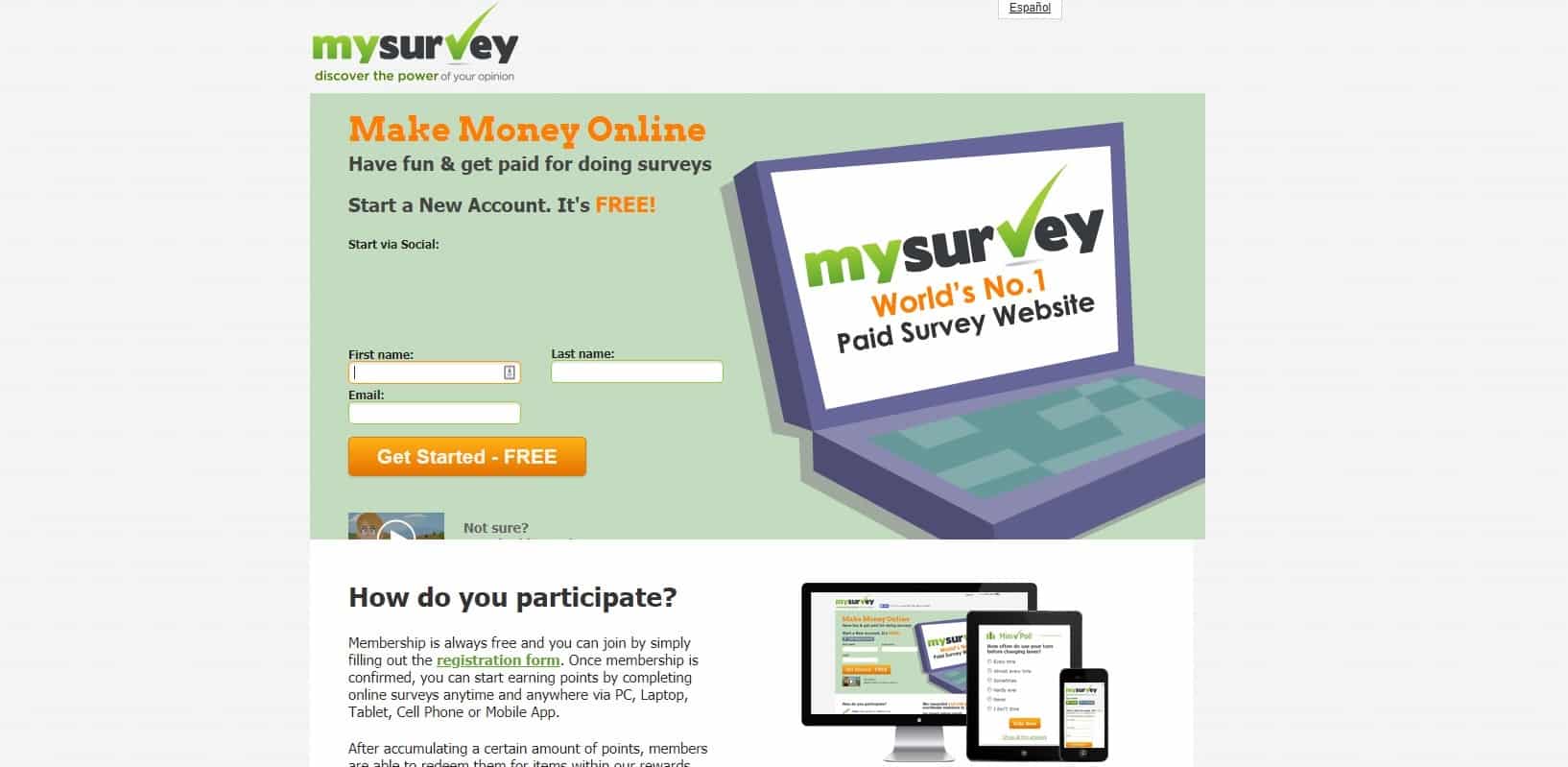 MySurvey is one of the top survey sites. This paid survey site is legit and is a fun way of earning some cash and exciting prizes. As the name indicates, you just have to participate in the surveys, and you will get paid. Interestingly, you can get registered for free as there is no membership fee.
Join MySurvey, complete the online surveys anywhere and anytime, and you will be rewarded with points. You can redeem the points for money, vouchers, e-certificates and some other gift products. Join now and get paid to take surveys!
Earn up to $100 today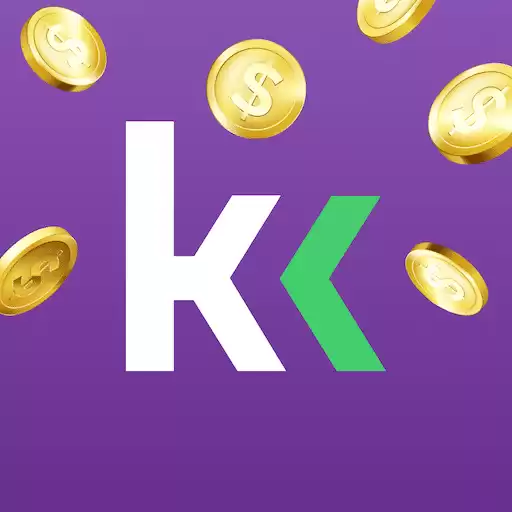 KashKick
Trusted by 2M+ users like you
This site pays you cash to play mobile games, save money, take surveys, and see offers — make $100 today. Over 2 million users agree that KashKick is a fresh and lucrative way to earn money and get paid directly to your PayPal!
SIGN UP & START EARNING NOW