Long Game Rewards is a gamified personal finance app using prize-linked savings, so users can play games and win cash prizes, magically transforming money-management-haters into financial winners.
Games are fun, lightweight interactions modeled on the most popular games, such as lotteries, scratchers, and other mobile games.
Users are encouraged to set up personalized savings goals, which are broken down into bite-sized missions. Achieving savings missions earns users more Coins, which are the virtual currency used to play games and win prizes in the app.
Users choose one of Long Game's partner banks to link to the app: currently Long Game is available using Varo or nbkc bank, but they will soon be able to support more banks. There is no data sharing from banks, and users permission all of their own data.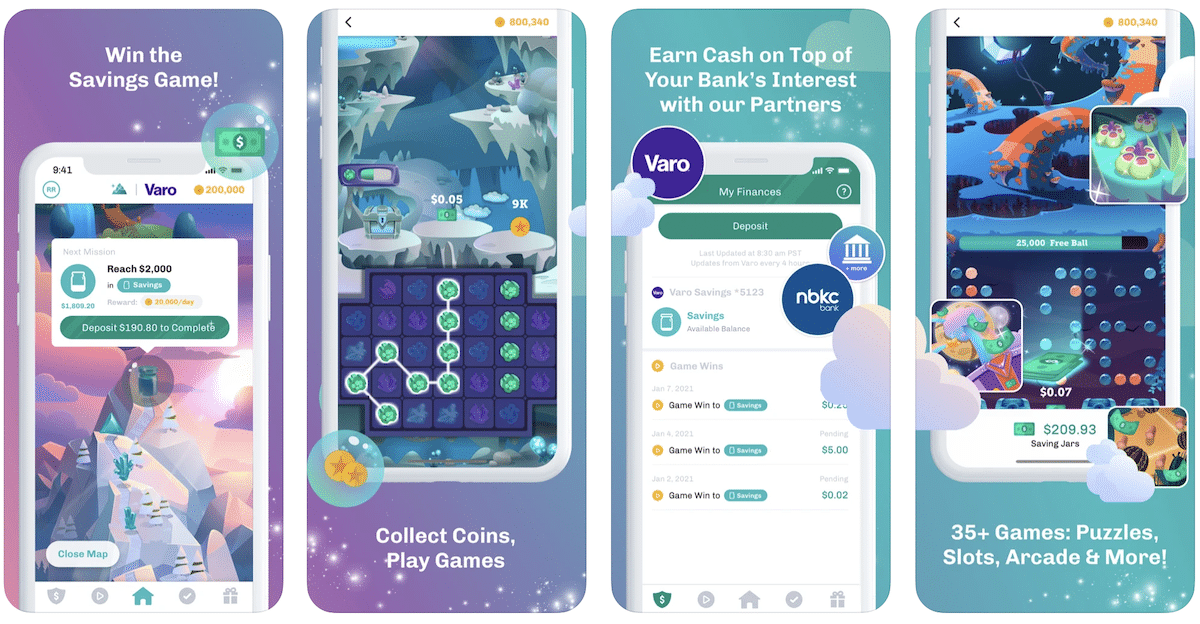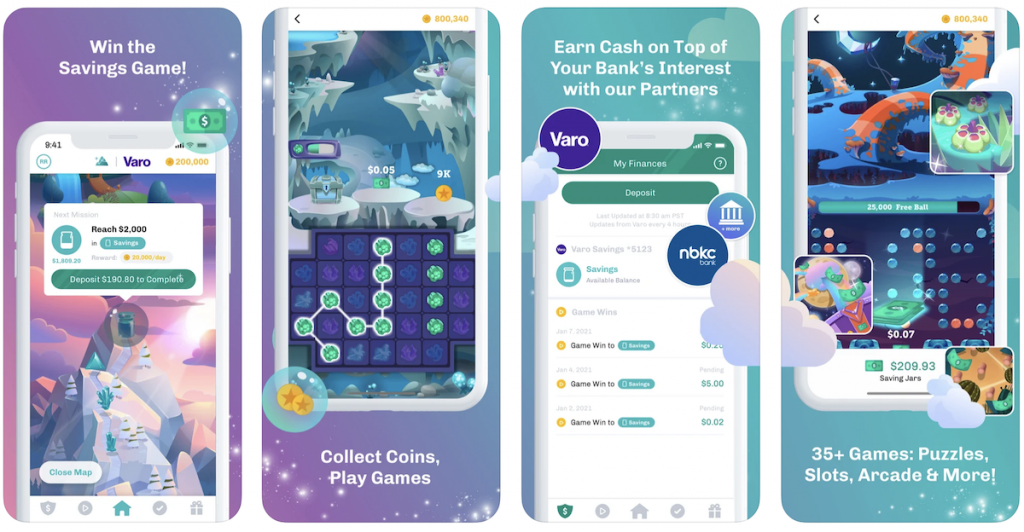 How Does Long Game Work?


Download the Long Game Rewards app and sign up using your email or phone number. Then choose a partner bank so you can link your preferred bank account and start playing, saving, and winning real money.
When opening the app, you'll be greeted with a free daily game, and you can use Coins for more gameplay. It's a great way to get paid to play games on your phone.
Users are encouraged to set up personalized savings goals, which are broken down into bite-sized missions. Savers earn coins for holding a savings balance and as you achieve financial missions, your progress is represented on the journey map within the app.
The My Finances section of the app shows your linked bank account information with balances and transactions from your bank. Payouts for game winnings are sent to your linked checking account via ACH transfer from Long Game.
Is Long Game Worth Using?
With Long Game, users save, earn rewards, and win the savings game. Long game achieves two very important goals for users. One, it prepares people financially and two, it gives an escape from our occasionally boring and monotonous lives.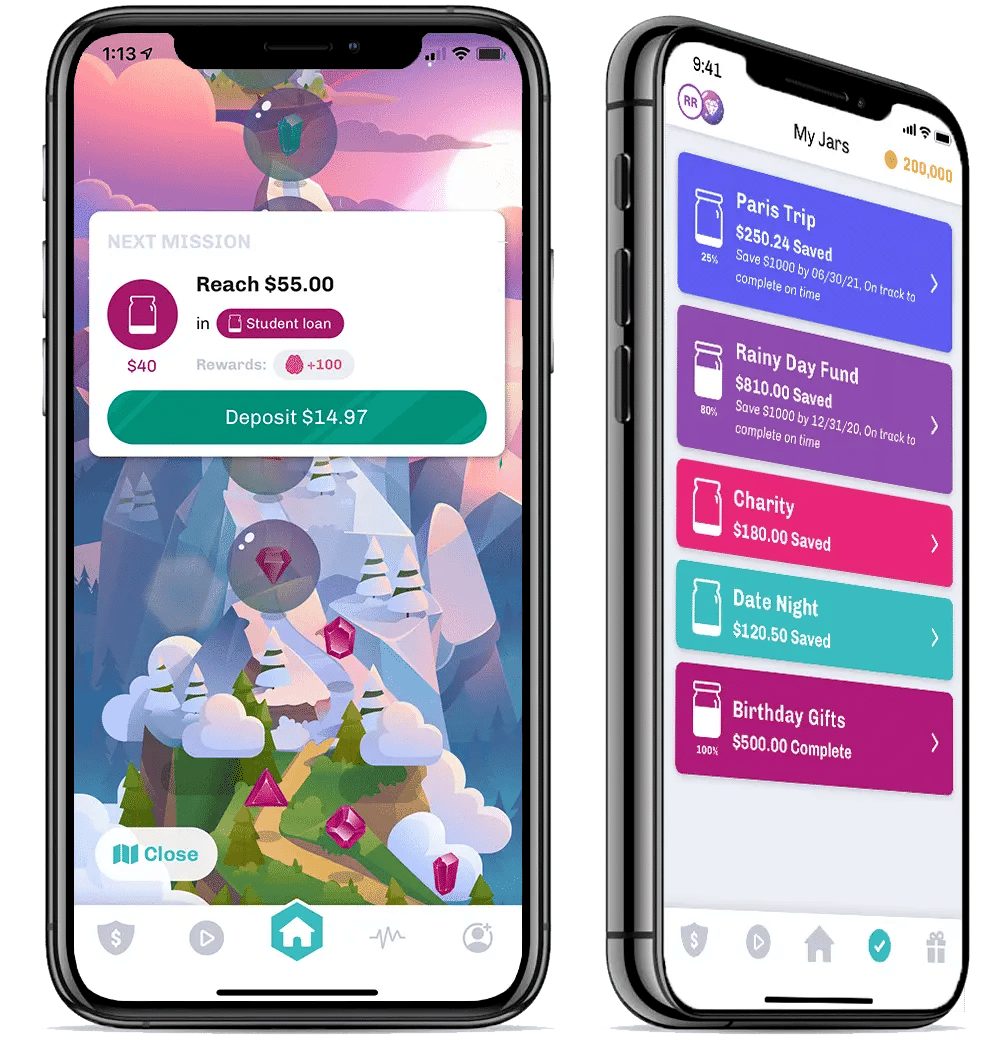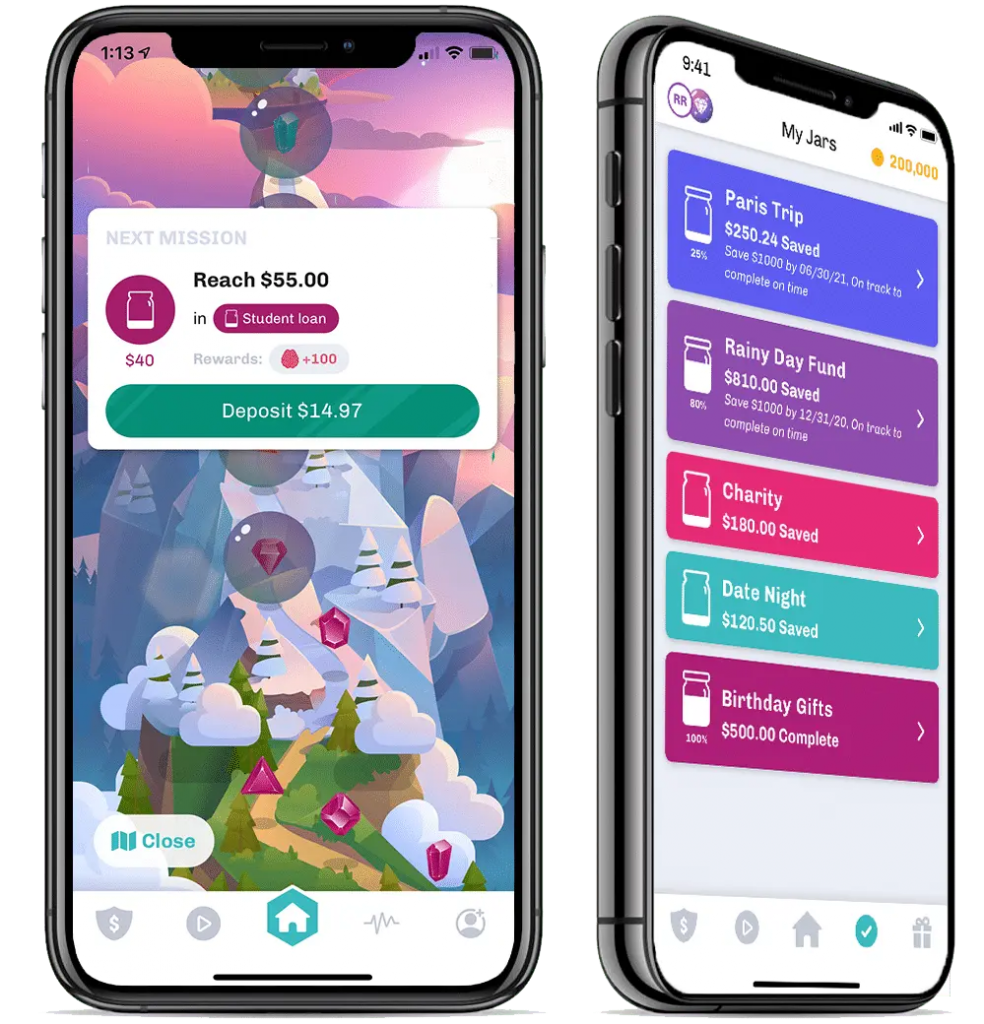 The financial situation for people is not something everyone likes to talk about. We would rather avoid our finances altogether than manage and interact with the situation. Everyone has a type of game they like to play. A game, no matter form, gives us a sense of accomplishment.
Long Game combines these two contemplative issues and makes managing your finances and savings a fun game.
So in that sense, Long Game is worth it if you want to earn cash on top of your bank's interest rate by playing games for free. It can help you achieve your financial goals and win cash while doing it.
Long Game is free and has zero fees. All games are played using Coins, a virtual in-app currency. Users do not give Long Game any money to play games or use the app.
Pros
Designed to be like an easy online savings account, Long Game can offer users a rewarding alternative to saving their money.
All of the money you save is FDIC insured and held through Long Game's partner bank, Blue Ridge Bank.
In addition to the money you already save, your account will earn 0.1% interest. The interest rate may not sound like much, but it is a respectable amount for the money you were not saving, to begin with.
Long Game was established based on how many people love playing the lottery. It offers two types of games, one being lottery-like games that give users a chance to win life-changing money and the other is an adventure game with missions that will help with savings.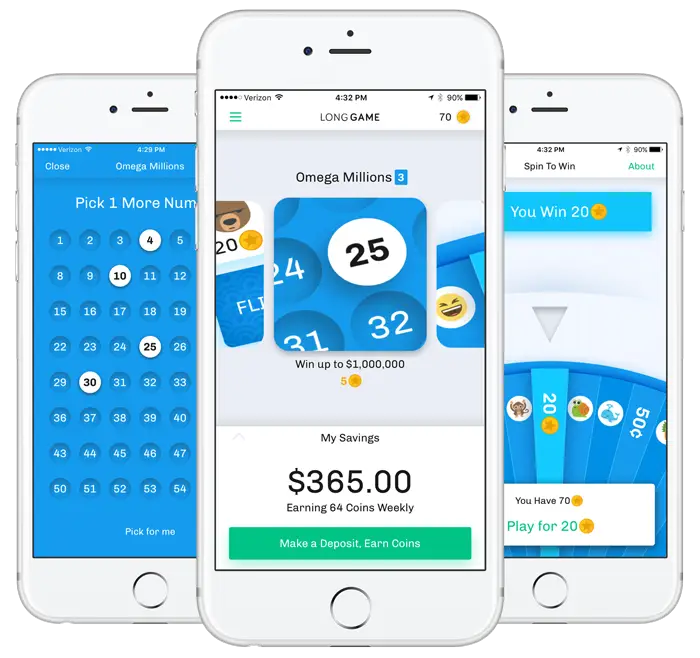 The way you play these games saves you money. Plus, in the lottery games, you are eligible to win up to $1 million.
Cons
The cons is that are so so many available money-making apps that it may not be useful for all types of savers. It might not appeal to someone who is to busy to play games or likes the idea of a gamification app.
However, if you are someone who struggles with saving money then this app is your new start.
For anyone in the habit of saving money, this app gives you an extra boost of interest, plus some fun.
This is an opportunity for everyone and anyone who is ready to improve their financial situation.
Earning Coins on Long Game
There are several ways to earn coins and use them. Maintaining a balance in the savings account is one easy way to earn, but you can also use a variety of promo codes found on the internet.
For every $1 funded within the first week of opening your account, you earn up to 40-times the amount with a cap of 5,000 coins.
There is no obligation to maintain your account or set-up reoccurring transfers. Long Game is designed specifically for you to have fun and save money on your own terms.
Is the Long Game App Safe?
This game is indeed safe. Long Game's mission is to help you reach your financial goals. The game is secure and FDIC insured.
Long Game Summary
Long Game offers a better way to save money, called "Prize-Linked Savings." When you start saving money in your Long Game account, you get chances to win money and other prizes.
It's like playing the lottery — except you never lose your money. This company is only two years old and has been featured in The Wall Street Journal, Forbes, and TechCrunch already. And, it's for good reason as the reviews are in, this app really helps you save more money.
I must admit, I just recently learned about Long Game but I'm now an avid user of the clever app. What's not to love? This smart phone app allows you to save and make money at the same time! It's enticing it's users to start saving more and being more mindful of their finances.
Believe it or not, you can really make money on your phone with slot machines, scratch-offs and spin-to-win-wheels, and they even have their own weekly lottery where you can win big. You're never risking any real money, just the coins that you accumulate in the app. However, those Long Game coins can actually make you real money.
Create Your Long Game Account
To create a Long Game account you must be a resident of the US, have a social security number, have checking or savings account at a supported US bank, and be at least 18 years old.
While it is never too early to start saving, unfortunately at this point Long Game can only accept savers ages 18 and older.
Our Pick

Rocket Money
Navigating your finances can be challenging. Why tackle it solo? A staggering 80% of individuals have discovered savings by utilizing Rocket Money to identify and eliminate unnecessary subscriptions. More than just subscription management, Rocket Money equips you with the tools to maximize savings, minimize spending, gain a comprehensive view of your finances, and reclaim mastery over your financial well-being.
Start Saving Now
Read Review