In our digitally advanced world, money orders and physical checks are slowly becoming a thing of the past. A lot of people don't even carry cash anymore, opting instead to purchase most things with a card or PayPal instead.
However, sometimes a money order is needed for things like rent, or big purchases that might get flagged to your bank as suspicious or fraudulent activity, even if that's not the case. When sending money by mail, use money orders as a safe alternative to cash and personal checks.
So when you need one, where can you buy money orders, and how much do they cost?
Where to Get a Money Order Near Me?
If you wanted to get a money order near you, these locations are nationwide and you won't be left wondering, "where to get a money order near me?"
| Location | Cost | Maximum |
| --- | --- | --- |
| 7-Eleven | $1 – $5 | $1,000 |
| Fifth Third Bank | $1.25 | $1,500 |
| Kroger (King Soopers, City Market) | $0.65 | $1,000 |
| Meijer | $0.65 | $500 |
| MoneyGram | $0.70 | $1,000 |
| Regions Bank | $1.00 | $1,000 |
| Safeway | $0.59 | $500 |
| Santander Bank | $5.00 | $1,000 |
| TD Bank | $5.00 | $1,000 |
| USPS | $1.25/$1.65 | $500/$1,000 |
| USPS International | $4.50 | $700 |
| Walmart | $0.70 | $1,000 |
| Western Union | $1.00 | $1,000 |
1. United States Postal Service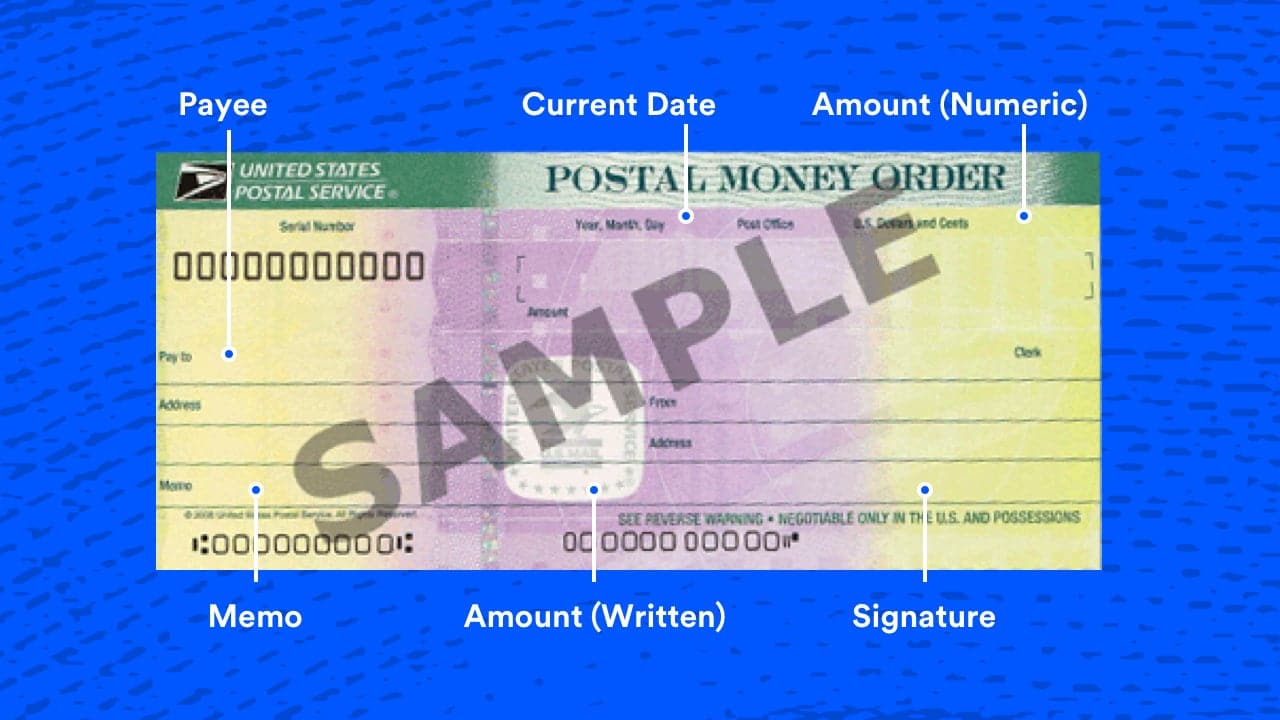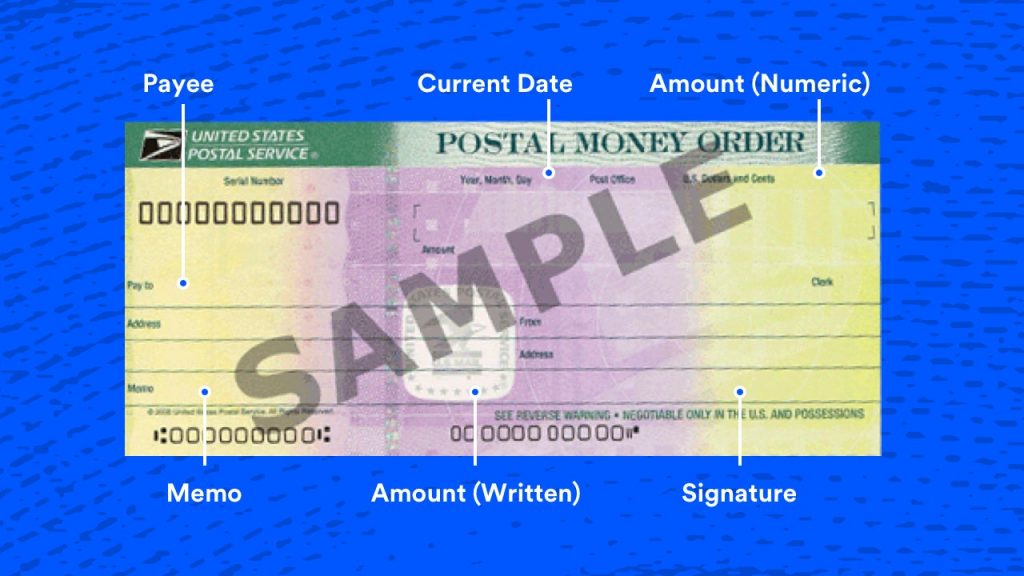 USPS is one of the safest places to get a money order, as it is a government-regulated place.
U.S. Postal Service money orders are affordable, widely accepted, and never expire.
Your money order receipt will help you track your payment and show proof of value in case the money order gets lost, stolen, or damaged.
They allow you to purchase money orders up to $1,000, and you can pay for them with cash, debit cards, or traveler's checks.
It costs $1.30 for money orders of $0.01 to $500.00, and $1.75 for money orders of $500.01 to $1,000.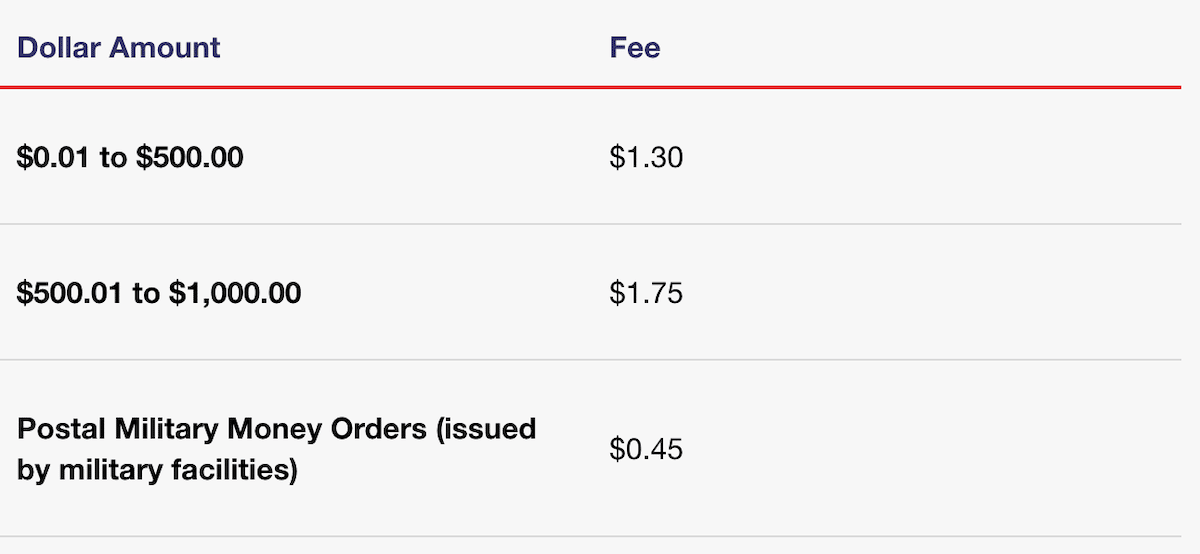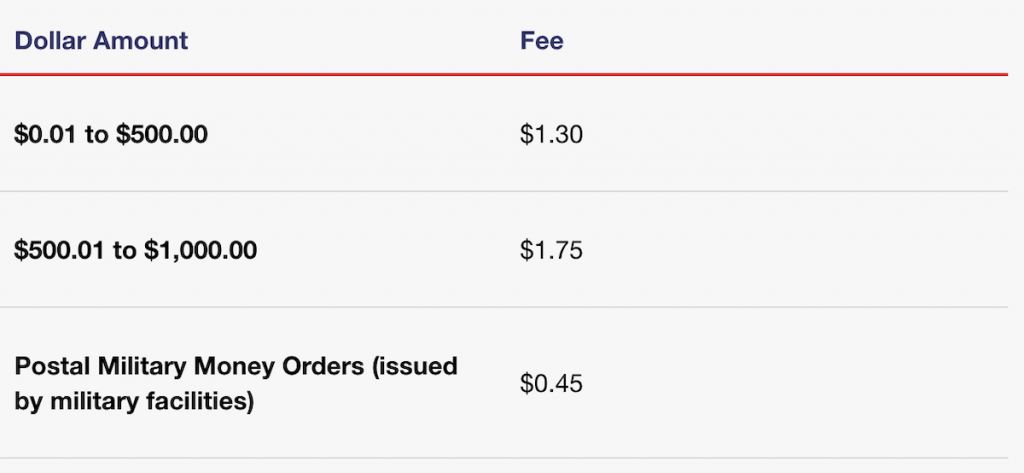 Their money orders are on the pricey side, but you can feel rest assured that your money is safe with them.
You can find a Post Office near you here: https://tools.usps.com/find-location.htm
2. CVS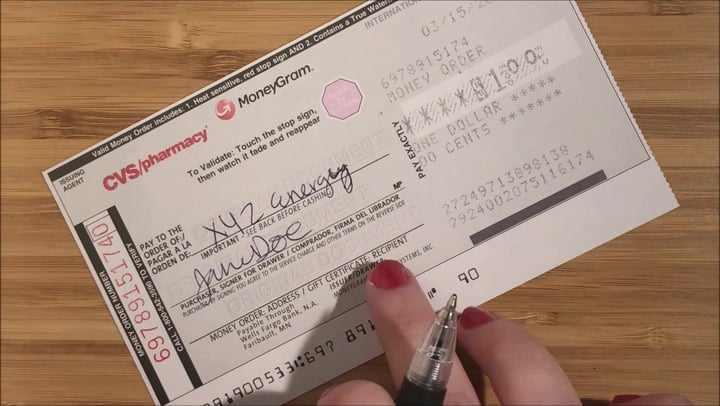 Your local CVS should have a MoneyGram machine allowing you to send money, receive money and pay bills.
MoneyGram is great and helps you take care of life's many situations: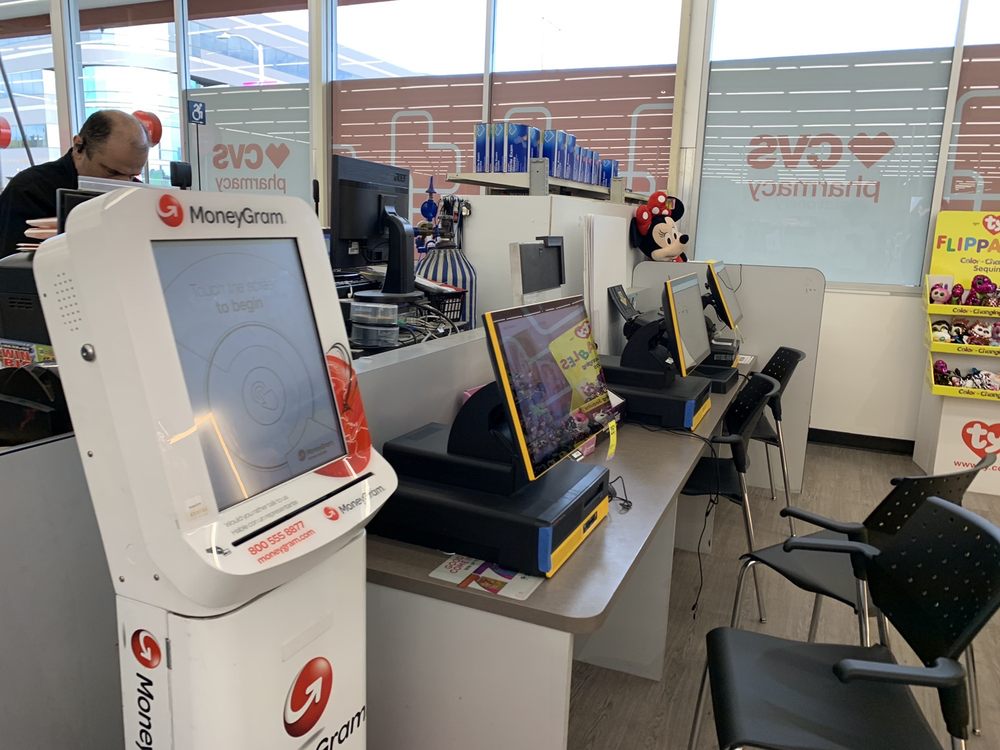 At CVS, they will only charge $1.25 per money order, and you can get money orders up to $500.00 for that fee.
If you need a larger amount you can purchase multiple money orders for the same rate.
In order to purchase a money order at CVS, you will need to show a form of government-issued photo ID, and must pay the casher in cash.
You can find your local CVS Pharmacy by using the locator tool: https://www.cvs.com/store-locator/landing
3. Walmart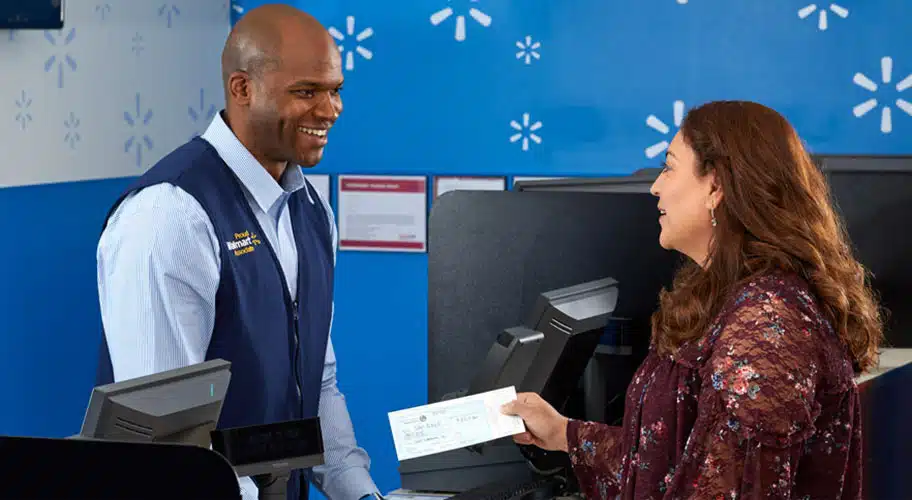 All Walmart locations also have MoneyGram machines, which is a company that provides money orders as we discussed.
You can purchase MoneyGram money orders from any Walmart Supercenter or Neighborhood Market at the customer service desk or money services center.
You'll need payment for the amount of the money order and the money order fee ($1 max fee, exact fees vary by location) and you can pay with cash or a debit card.
For purchases over $1,000 a valid government-issued photo ID is required.
Getting a money order from Walmart will cost you as little as $0.70 per money order, with values up to $1,000, which is highly competitive. The U.S. Postal Service, by comparison, charges $1.20 for money orders up to $500, and $1.60 for money orders between $500 and $1,000.
The money order stub/receipt should be kept for your records as proof of purchase. The number on the stub/ receipt will be needed if you need to contact MoneyGram about your money order.
Walmart will also cash MoneyGram money orders and check cashing fees may apply.
Most cities have at least one Walmart, and it may be closer to you than you realize: https://www.walmart.com/store/finder
4. Your Local Bank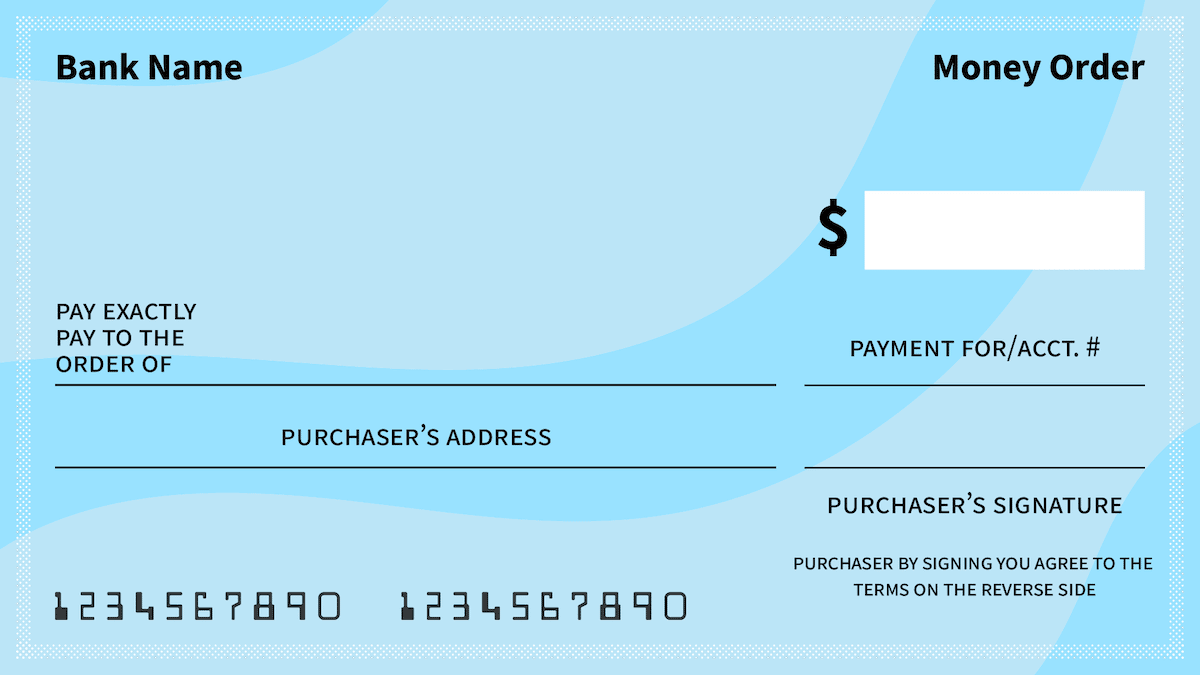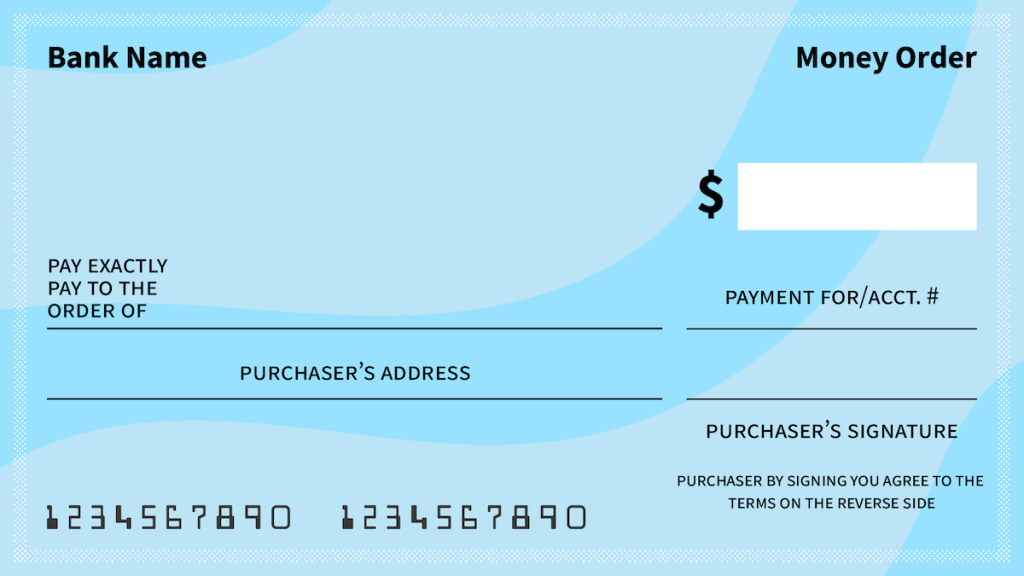 Most banking institutions like Bank of America, Chase, TD Ameritrade, Wells Fargo or Capital One will sell money orders but at a steep price of around $5.00, $10 or 10% of the total amount of the money order.
These are usually valued at up to $1,000 each. If you're lucky, they may even waive that $5.00 fee for you.
5. Your Local Gas Station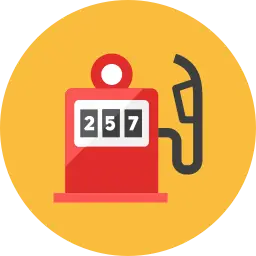 Most gas stations, like 7-11, Chevron, and smaller, family-owned places, have MoneyGram machines.
They will charge anywhere from $1.00 to $2.00 for their services, and will usually allow values up to $1,000.
Depending on where you go, you may be allowed to use a debit card for these purchases, but some places may only allow cash. Inquire before you take your money in, just in case!
6. Kroger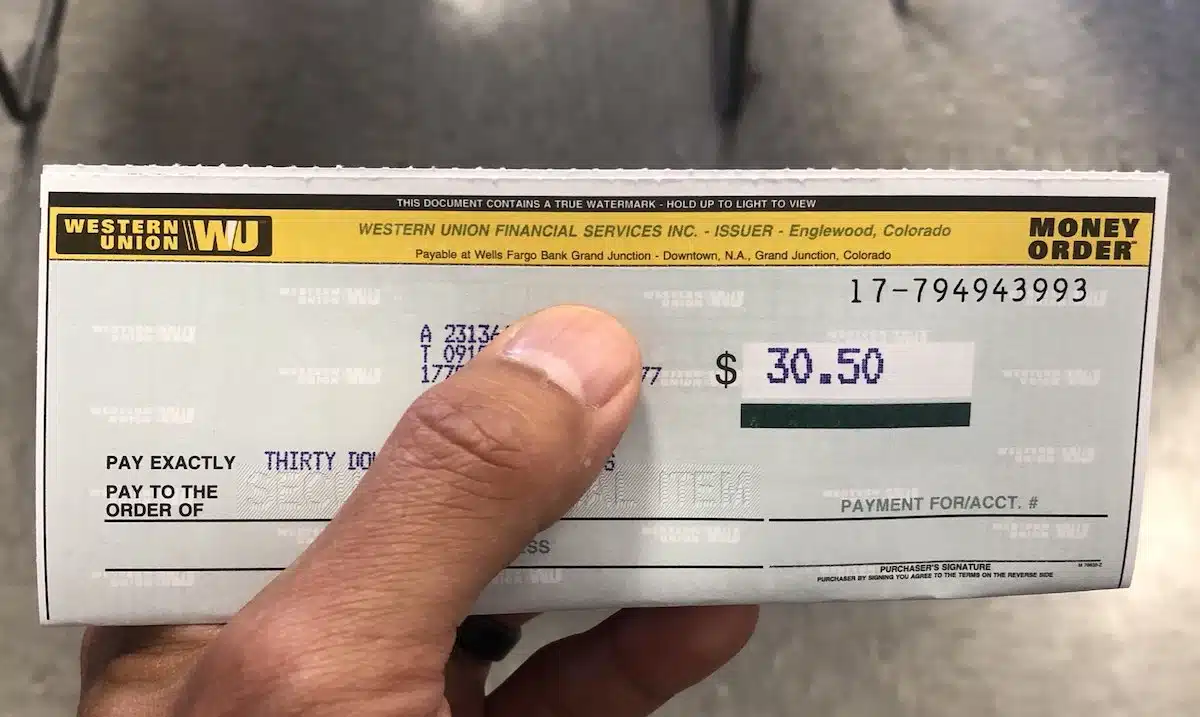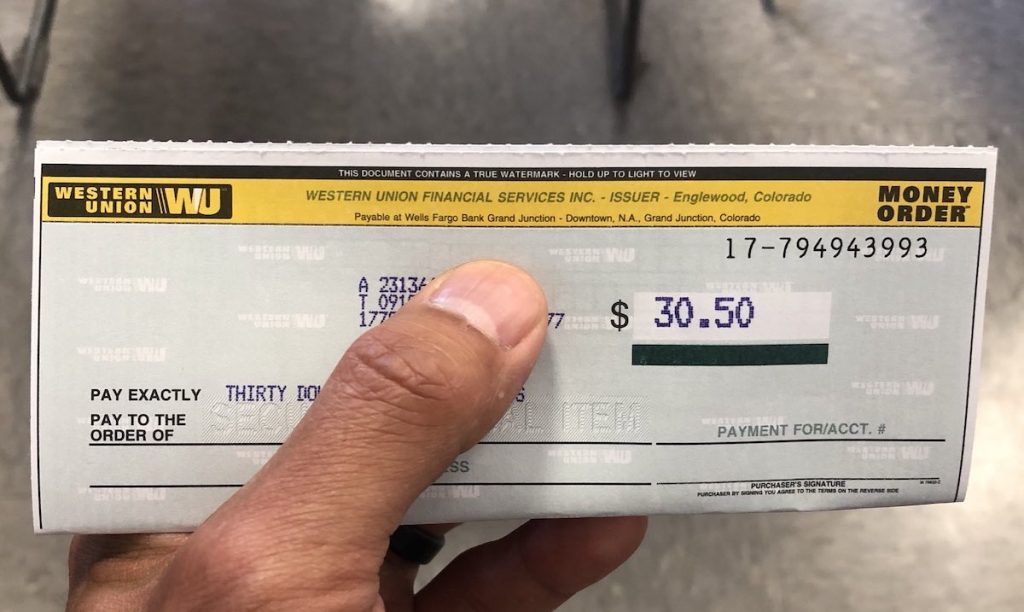 Kroger has around 2,700 locations, and they are equipped with Western Union machines.
They also sell cheap money orders up to $1,000. If you a higher amount you can simply buy another money order and fees start at 69 cents per money order (when you use your shopper's card).
You can find the nearest Kroger location here: https://www.kroger.com/stores/search
7. Check Cashing Companies
Most check cashing companies will offer money orders.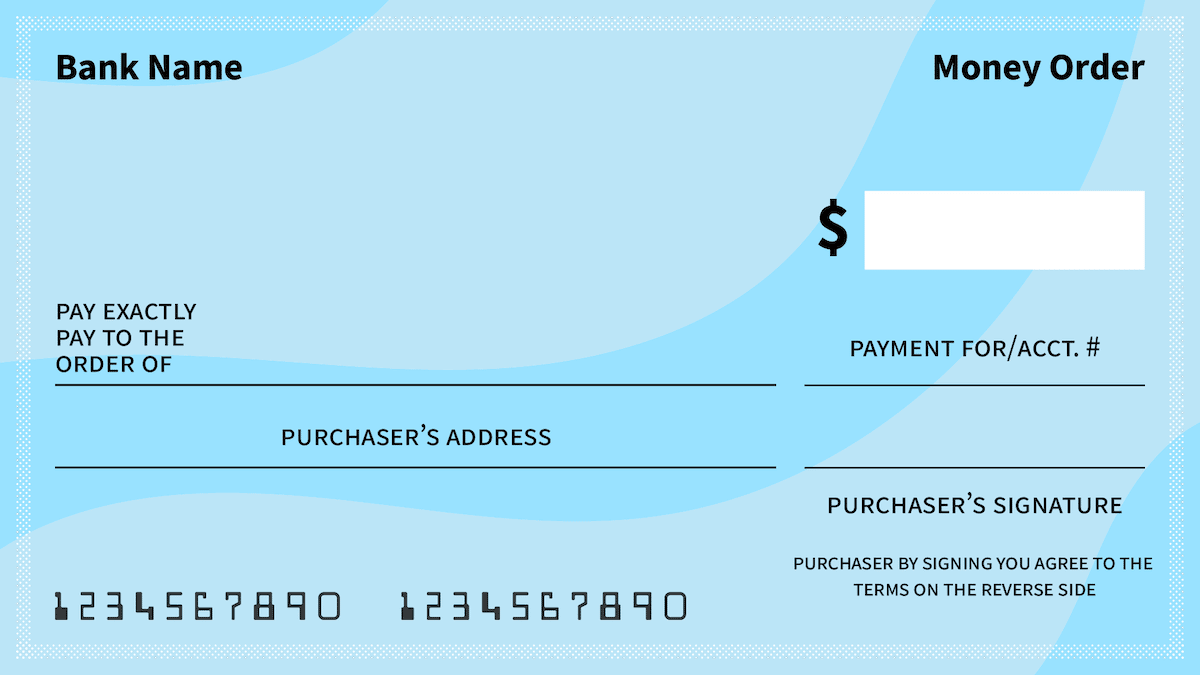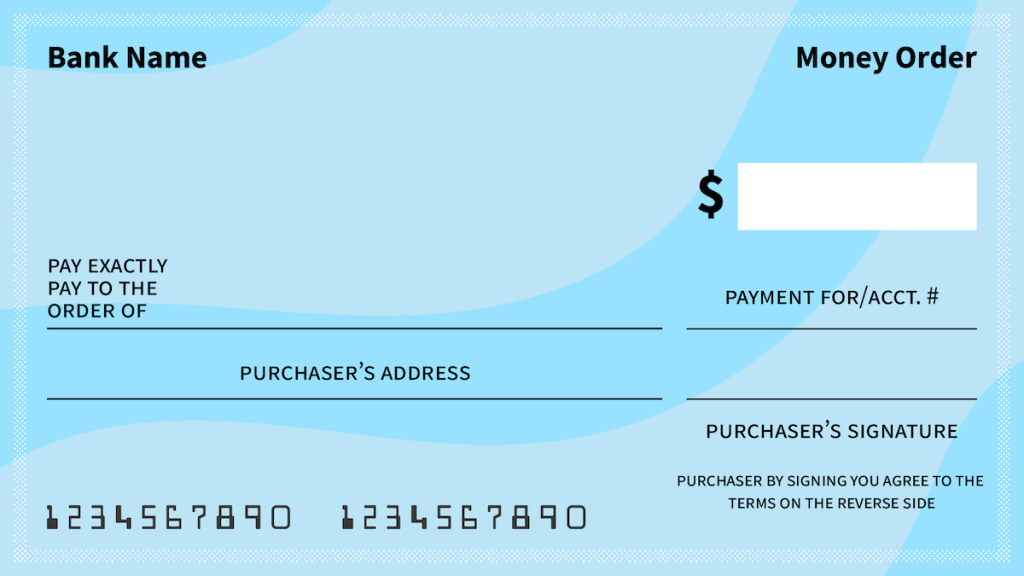 Their fees vary, as well as their values. Simply find one near you and inquire with them about money orders.
8. Publix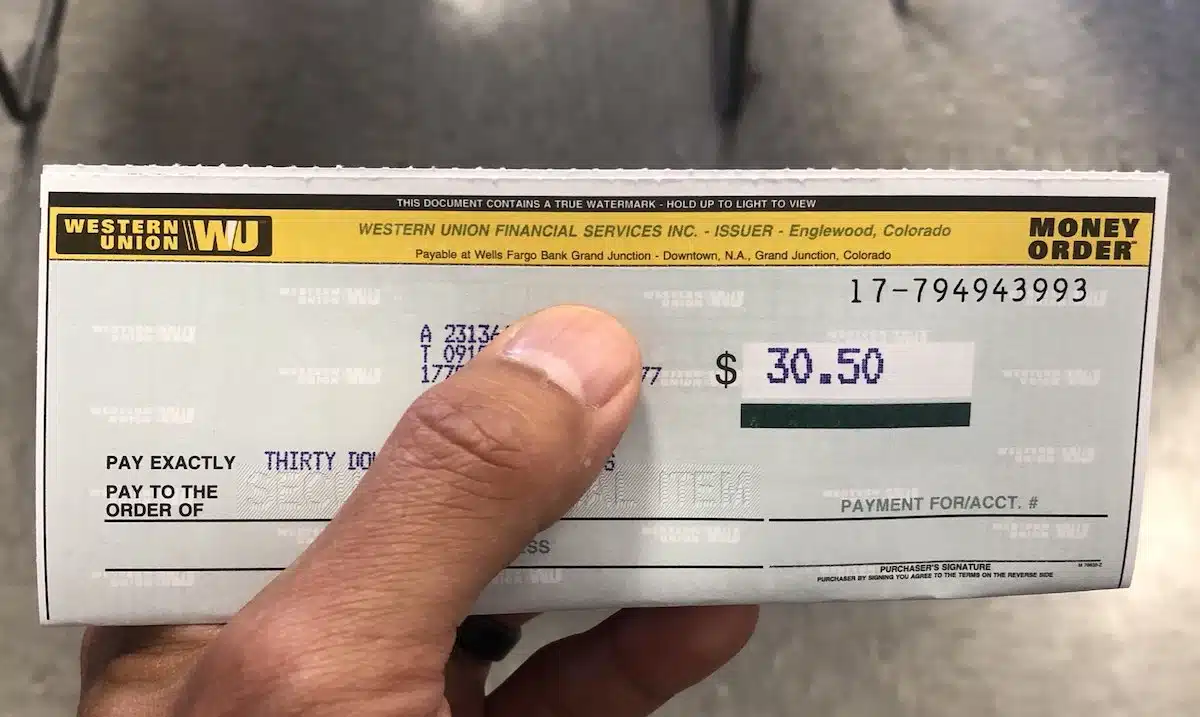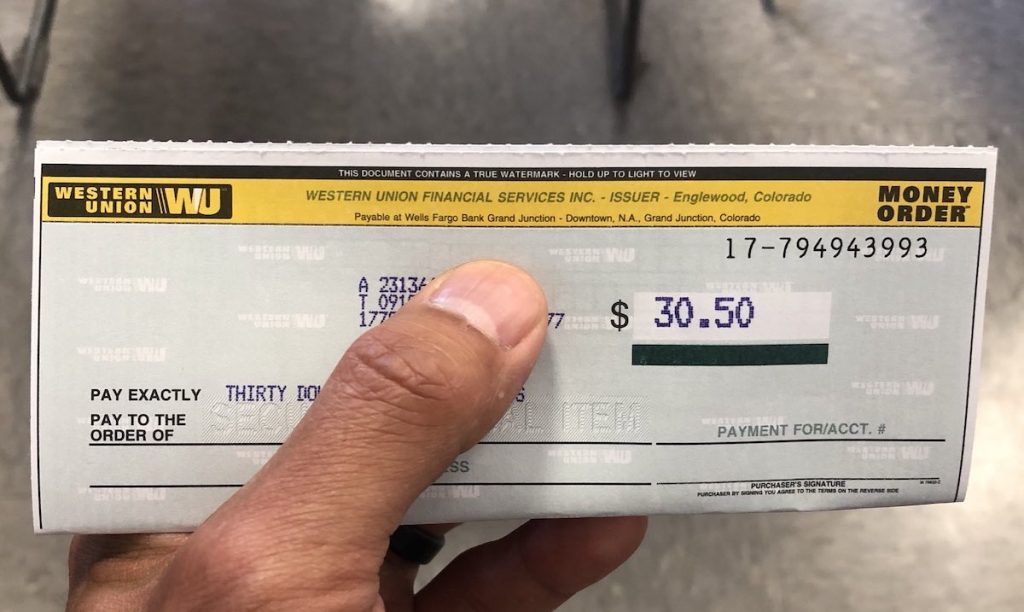 Publix is one of the cheapest places to get a money order compared to other grocery stores.
This grocery store chain won't cash out your money order but it'll sell you one for less than $1 at all of their locations (except GreenWise Market stores).
You can also cash personal checks that are under $75 or payroll checks under $500 here.
You can find your closest Publix location: https://www.publix.com/locations
9. Meijer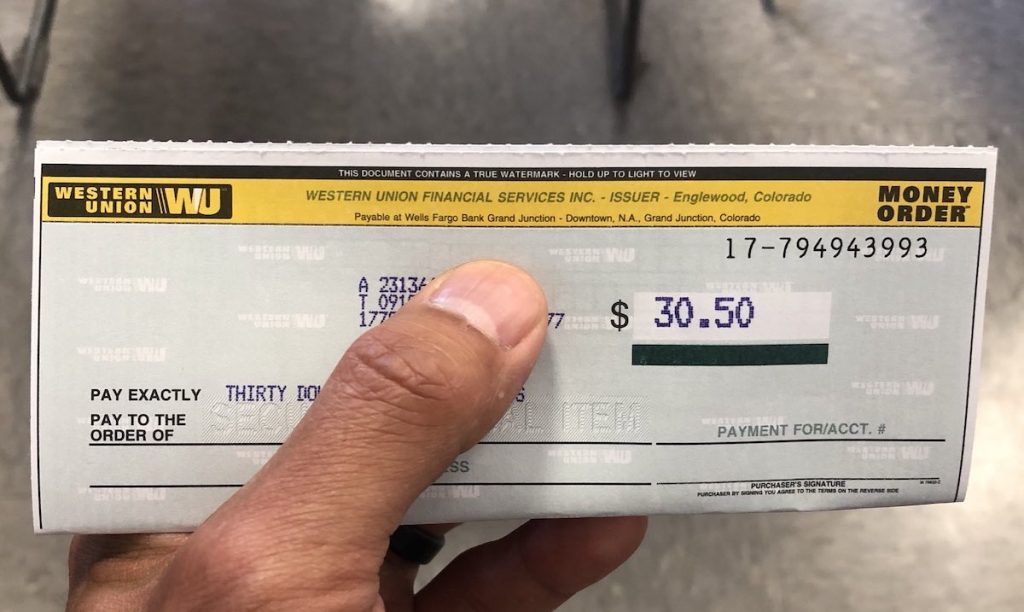 Meijer has Western Union machines at their locations that sell money orders up to $500 for 65 cents per money order.
If you need over $500, then you can simply buy another money order. You can't cash money orders at any of its locations though.
You can find your closest Meijer location here: https://www.meijer.com/shop/en/store-finder
How Do I Know if a Money Order I Receive is Legit?
Similar to a check, make sure all the information filled out on your money order is correct before you send it off. False or incorrect information can result in a waste of money. Be careful with your money.
How Do I Purchase a Money Order?
You are able to purchase a money order at USPS locations, your local gas station, or local grocery store with cash or with a debit or credit card. Money orders will typically have $500 or $1,000 limit, so if you need more you'll have to purchase additional money orders.
How to Cash Domestic Money Orders?
Domestic money orders never expire and they do not accrue interest. Money orders are cashed for the exact amount on the order.
You can cash a USPS money order at a Post Office for free. You can also cash them at most banks and some stores. Rural carriers may cash money orders if they have enough money on hand.
How Does a Money Order Work?
Money orders are different than personal checks since they offer a guaranteed form of payment and can't bounce like a check. Also, with money orders, you are able to specify who can cash them which provides safety.
The Bottom Line
Using money orders to pay for rent, your utilities or other bills is helpful because you literally have proof of payment.
This is a good reason to pay somebody using money orders since it is trackable.
If you wanted to get a money order near you, these locations are nationwide and you won't be left wondering, "where to get a money order" or "money orders near me?"
Get up to $250 today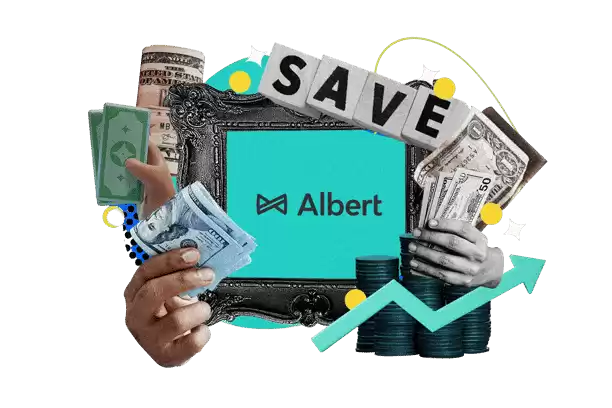 Albert
Get spotted up to $250 without fees
Join 10+ million people using the finance super app
Banking with instant discounts on gas, food delivery, groceries and more
Start investing, saving, and budgeting for free
JOIN ALBERT NOW