The concept of the gig economy as a money maker/saver is by no means a new one to the millennial audience – we have examined the potential of platforms like Airbnb and Uber extensively in the past.
However, today we are reviewing Fat Lama, a new online marketplace that allows you to rent out or borrow almost anything from people around you.
Fat Lama Review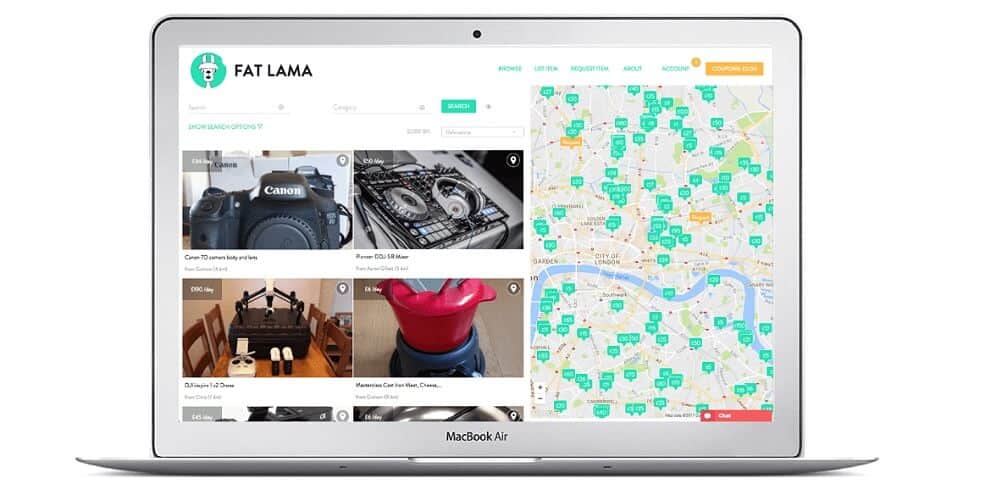 What is Fat Lama?
Fat Lama is a peer-to-peer rental platform that allows people to monetize their existing possessions by renting them out to people nearby (fully insured).
The platform is designed to work to the mutual benefit of both the borrower and lender – whilst it enables the lender to turn their unused items into profit, it also saves borrowers money by avoiding unnecessary purchases.
There is no limit to the number of things you can find on the platform, from everyday items like a drill or bike, to more expensive bits kit like DSLR cameras and DJ decks.
How do you use the platform?
The experience of using the platform varies depending on whether you are a borrower or a lender.
As a lender, you just need to create an account and then you are free to list as many items as you like on the platform for free. It won't ask you for anything else until you make your first rental, when you will be asked to submit your ID and bank details so the platform can pay out to you directly.
Once that's established it's just a case of approving/ declining rentals as they come in and arranging the handover with the borrower. All your items are fully insured on the platform so Fat Lama does take a 15% commission to cover this and the administration, but this will only come off when the rental has been approved so you will never lose money on the platform.
As a borrower, as well as making its lenders money, Fat Lama is also designed allow borrowers to avoid unnecessary purchases by renting the items they need cheaply from people nearby. When you log into the platform, you have the usual browse bar for items and location where you can search for what you need. When you identify an option you want you can either request to book it straight away or message the lender first to determine whether its free (similar to Airbnb).
The first time you rent on the platform you will need to pass through the company's security verification process but once that's done all your requests will go straight through to the lender. The payments are all managed online so there's no need to carry cash about when you are meeting up with lenders for the handover. Fat Lama does not ask for any deposits when you make a rental.
Can the platform actually make you money?
Fat Lama states that some of their lenders are making up to $10,000 a month in rentals, though this no doubt the case for a number of lenders, do not go in expecting to make this much if you have only listed your lawn mower.
The answer is that, like so many side hustles, you get out what you put in. The more you list the more rentals you are likely to make, and obviously higher value items will rent for a better daily rate. A point in Fat Lama's favour, over sites like eBay or Etsy, is that by renting out an item (rather than selling) you can gain revenue from it multiple times – so you only really need one possession to be a popular rental and you have yourself a regular source of income.
What are the pros and cons for a millennial audience?
Like most peer-to-peer rental platforms the obvious drawback comes in supply and demand. The nature of peer-to-peer means that there tends to be greater concentrations of listings in areas where there are the most people – ie. cities. This is all well and good if you are based centrally, but supply can be problematic if you are living out in the sticks.
However, there are certainly benefits to balance this out. On the borrower's side, Fat Lama makes items much more accessible to a millennial audience by not asking for a deposit. This, combined with the generally lower prices of peer-to-peer, means that millennials can afford to try things they could never contemplate buying – flying a drone, renting a surfboard, trying out the latest film camera etc.
The platform benefits millennial lenders as well, as so many young people have assets of some sort (laptops, speakers, cameras etc.) but are relatively cash poor. By allowing, people to unlock the earning potential of items they already own, Fat Lama allows its lenders to make money without having to commit to any capital output.
Hacks and tips
If you are wondering which items rent best on the platform check out their latest blog series with a break down of the highest earning rentals in each category.
New users get $20 credit towards their first rental – watch out for a pop-up with a discount code when you sign up!
Image source: Forbes
Most popular ✔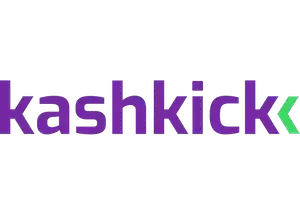 KashKick
Want to earn up to $200 or more in your first month? KashKick pays you for playing games, taking surveys, and more! Earn cash at home or on the go.
Create Your Account