Notice: It appears BillBargain has closed down. If you're looking for a way to get your bills reduced, check out BillShark.
BillBargain claims that you can reduce your bills with them and save up to 30% on your bills each month. They say impressively say that they have a success rate of 85% when negotiating accounts for their customers. Are they blowing steam or is it legit?
I've reviewed a bunch of different savings apps that can help you save on your bills like BillShark, Rocket Money, Trim so I wanted to learn more about BillBargain. Plus, after hearing that the service is 100% risk-free, meaning if they don't save you money, you don't pay a dime, I wanted to dig in even more with a full BillBargain review.
We'll find out in our BillBargain review if this is a scam or can they really lower your bills?
What is BillBargain?

BillBargain claims they can negotiate lower prices on your monthly bills to save you time, money and hassle. I know basic ways to save money like checking for cable alternatives or getting free internet, so is BillBargain worth it?
We've found that BillBargain has an 85% success rate negotiating bills for Cable TV, Wireless Phone, Satellite TV, Internet Access, Satellite Radio, and Home Security.
Key Takeaways:
The larger the bill, the more money they can save customers
Best for affluent people 25+ who are married with a family and are homeowners who don't move frequently indicate they have larger and older bills
Pretty much all wireless, internet and cable bill are negotiable.
How BillBargain Works

The process is extremely simple, simple sign up and send your bills, you are ready to go. What they do is negotiate with your cable or satellite provider, your internet service provider, your home security provider, your satellite radio supplier, and so on. BillBargain helps you lower your bills by connecting with your service providers and negotiating the best price on your behalf.
BillBargain is a paid service, accessed via your mobile phone or desktop computer, which allows you to upload your bills for services such as cable and satellite television, home security, cell phone service, Internet services, etc.
BillBargain then assesses your invoices and negotiates on your behalf to save you money on these invoices.
Who are the service providers that BillBargain negotiates with?
Here is a list of some of the service providers BillBargain works with:
AT&T Wireless
Verizon Wireless
T-Mobile
Sprint
Verizon
SiriusXM
AT&T Wireline
Comcast (Xfinity)
Charter
Spectrum
Cable One
Century Link
Atlantic Broadband
Cox
Dish Network
DirecTV
Frontier Communications
Optimum
Altice
Suddenlink Communications
Time Warner Cable
BrightHouse Networks
WOW
RCN
Mediacom
Windstream
ADT
Vivint
Cricket Wireless
Metro PCS (T-Mobile Owned)
US Cellular
BillBargain Fees
If your bills are successfully negotiated, you will incur in a one-time savings service fee of 40% of your total savings secured on your bill (up to a 24-month period). The great news is that they even have pay overtime plans to make paying their 'success fee' even easier!
For example, if they save you $200 on your phone bill from a new 24-month contract, they will charge your card $80 (which is 40% of the savings on your phone bill) as a savings service fee. Another example, if they save you $175 on your cable bill from a new 12-month contract, they will charge your card $70 (which is 40% of the savings on your cable bill across the 12 months) as a savings service fee. Please note, they will only lock you into a new 24-month contract if the savings are superior to that of a new 12-month contract. Their fee is capped at 24 months and all the savings beyond that 24-month period are for you to enjoy without any additional fees.
If they are unable to secure you savings on your bill through our negotiations, you will not incur a savings service fee. It can't get simpler than that!
If BillBargain cannot reduce your costs, its services will not be charged. If this succeeds, BillBargain will calculate 40% of your new annual savings.
BillBargain Features
The staff at BillBargain.com are trained in the strategies they can use to successfully negotiate plans and payments with service providers to help you reduce your bills.
All you have to do is send copies of your invoices to their team via their website, mobile app or e-mail. You will then be regularly updated while their team strives to save money through your suppliers. Here are some the bills they negotiate for you:
Phone
Cable
Internet
Wireless
Alarm
Satellite TV
Satellite radio
Utilities (Electric, Gas, Water, etc)
They accept ALL bills and will work hard on your behalf to negotiate better rates
It is clear that BillBargain is a reliable service that works well. After reviewing consumer feedback on BillBargain, it was recognized that the service was beneficial and that customers in most cases could save between $300 and $ 2,700 per year by allowing the company to negotiate their name.
What about active subscriptions?
Once you're an active BillBargain customer, they can work with you to cancel any and all subscriptions as you desire. To do this, you can schedule a call with one of the experts, email them or upload the bill with the subscriptions you're looking to cancel. Please note, there is a $9 service fee for canceling or adjusting your service.
Pros and cons
Pros
Try their service without risk, because you do not pay a cent if they save you nothing.
They don't store your credit card information.
They don't share your personal information.
Cons
They may not be able to save you a cent on your bills.
They have a modest fee of 40%. However, if they don't find any savings, there are no fees.
Although this is not something you will use most of the time, BillBargain seems an excellent place to go if you think you pay too much for one of your technical subscription services.
BillBargain Sign Up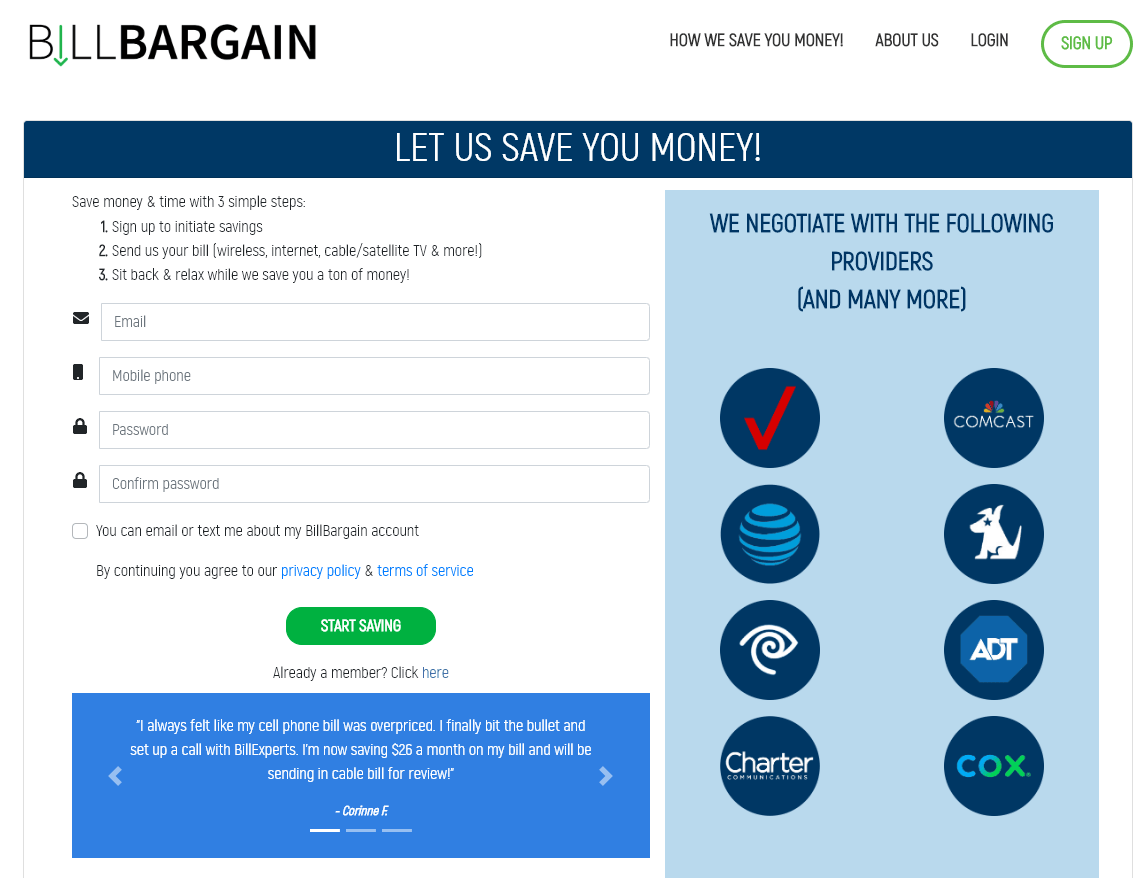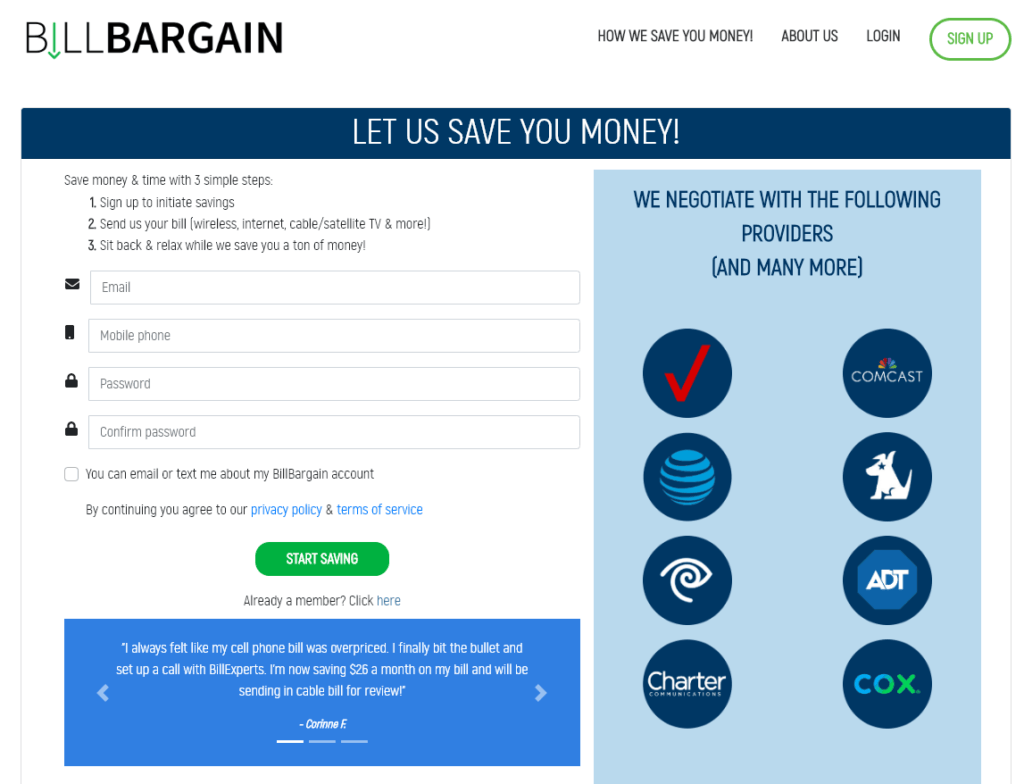 Short Description about BillBargain

Send copies of your bills to BillBargain through their website, app or via email.
Get regular updates as BillBargain quickly work their magic and find savings in your next round of bills.
They have a modest fee is 40% of your savings, earned only when they save you money.
Is BillBargain a Scam?
Well, no! BillBargain is legitimate and helps its users to reduce their invoices for years. However, this does not automatically mean that they will reduce your bill for you. Sometimes they cannot do anything to help you. If you lower your bills, you must access a 40% fee. But we think 60% of savings is better than nothing at all.
Currently, there are many other similar BillBargain services, including apps studying your subscriptions and recent purchases to see if they can negotiate savings due to price reductions. The two most popular apps that do this are BillShark and Trim!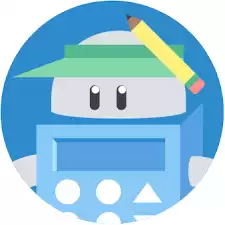 Trim
Use Trim's AI to identify and manage your recurring subscriptions, find savings with your daily expenses and even renegotiate your bills to save you money with month.
Read Review
Is BillBargain Safe?
These days, you can never be too careful when it comes to protecting your personal and financial information online. They take data protection very seriously, which is why they utilize 256-bit bank-level encryption to store your important information and documents.
They also will never share your personal information without your permission.
BillBargain Customer Support
If you need help you can contact them by sending an email to [email protected], give them a ring at 800-763-0130, or talk with a representative via Chat.
BillBargain Bottom Line
BillBargain is a convenient, no-hassle way to lower your bills. You'll never have to haggle with your current providers, saving you time and money.
The negotiation process can be difficult and time-consuming if you choose to contact your service provider directly. Nobody wants to spend hours in-line or waiting on the on the phone without a guarantee of securing a good offer! Their experienced team will research and negotiate the best rates available on the market.
They negotiate lower prices on your monthly bills to save you time, money and hassle. They have a team of expert bill negotiators will make sure you never overpay again. BillBargain is for sure worth trying out to see what savings you can get.
Get Out of $30,000 or More of Credit Card Debt