Georgia is known for many things, including its peaches, and as the birthplace of the great Martin Luther King Jr. But did you know that Atlanta was nicknamed "Transaction Alley" because 70% of the country's financial transactions go through this historic city?
In fact, Georgia is home to over 100 financial technology (fintech) companies. That fact alone should make finding quality banks in Georgia a breeze.
If you live in Georgia, you can choose from several banks to manage your money. Our guide includes over a dozen you can partner with to improve your financial future.
While some banks on our list serve customers nationwide, a few are region-specific. These banks often give local customers a break on fees and may offer special discounts.
No matter which bank in Georgia you choose, you can find several ways to manage your money, from checking and savings accounts to CDs and money market accounts. With these Georgia banks, it's easy to achieve your financial dreams.
Are you ready to learn more about the best banks in Georgia? Let's get started!
14 Best Banks in Georgia
Many of the banks in Georgia below feature some of the best banking apps you can download. These make it easy and convenient to bank on the go.
1. Chase Bank
Like Bank of America, Chase is one of the largest banks in the U.S. It's also one of the more prominent banks in Georgia, with over 100 locations across the state.
Chase offers a slew of financial products, from checking and savings accounts to investment accounts and more. You can take advantage of several new member welcome bonuses if you meet the criteria for opening a new account.
Though Chase checking and savings accounts are not free, you can easily waive the monthly maintenance fees by meeting low standards. And while the savings APY is 0.01%, it's still better than nothing.
Chase is also well known for its credit cards and checking products. Review the many this Chase Bank promotions to see which ones you can qualify for and benefit from in the table below:
Description:

A $100 bonus is yours if you open a Chase Secure Banking℠ account and complete 10 qualifying transactions within 60 days. Once you complete the requirements, you should receive your Chase Secure Banking bonus within 15 days.

Description:

Open a Chase College Checking℠ account to earn a $100 bonus. To qualify for this promotion, you'll need to make at least 10 transactions within the first 60 days between debit card transactions. You'll receive your bonus within 15 business days.

Description:

If you're new to Chase and open a Chase Total Checking® account, you can earn up to a $200 welcome bonus. To complete the requirements for this consumer checking account, set up a direct deposit within 90 days. You'll receive your bonus within 15 business days.

Description:

If it's a business bank account you're looking for, look no further than the Chase Business Complete Banking℠ account that allows you to earn up to $300 in free money for completing several key requirements.

Description:

The Chase Private Client experience unlocks access to lower rates when financing a big purchase and connects you with a private banker and investment advisor whenever you like. Save time and money with better banking benefits and special services, plus a $3,000 welcome bonus.
2. Fifth Third Bank
Fifth Third Bank is known as one of many banks with early direct deposit. It serves 11 states, including Georgia.
You can visit over 1,000 branches and 2,500 ATMs within the Fifth Third Bank network. Its standard checking account has no minimum balance requirements, overdraft fees, or monthly fees.
Unfortunately, Fifth Third Bank charges $5 for its savings plan. However, you can avoid this fee altogether with a Fifth Third Momentum® Checking checking account.
Fifth Third also offers a healthy selection of credit cards. If you want to build your credit history, Fifth Third Bank credit cards could be the ticket.
3. CIT Bank
First Citizens BancShares, the owner of First Citizens Bank (another Georgia bank on our list), also owns CIT Bank. This Georgia bank charges no monthly fees or overdraft fees.
Family-owned, CIT Bank offers a single checking account called eChecking. The Savings Builder account has an APY of 1.0% if you deposit $100 monthly or maintain a balance of $25,000 or more.
CIT Bank doesn't offer credit cards, but it does offer home loans. Checking accounts also come with an APY of up to 0.25%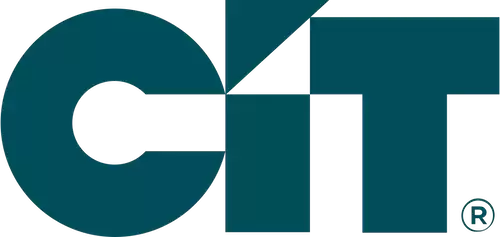 CIT eChecking
Online and mobile banking is easy and convenient with an eChecking account. CIT customers can access checking accounts 24 hours a day online or through the mobile app. Checking accounts can be opened with a $100 minimum opening deposit.
Learn More
CIT Bank Promotions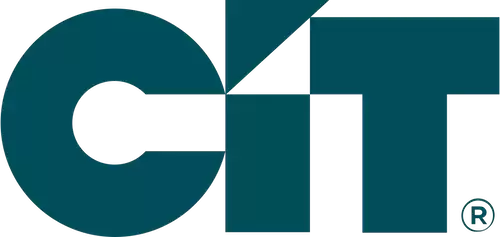 CIT Bank Savings Builder
Interest that adds up in your family's best interest. Open an account today and start earning. Open an account with $100 to earn up to 1.00% APY.
Open Account
4. First Citizens Bank
Speaking of credit cards, First Citizens Bank also offers credit cards, loans, mortgages, and insurance. You can also open a checking account for free if you have $50 to deposit into it and opt for paperless statements.
First Citizens Bank offers savings accounts with no monthly fees as well. You can also earn 0.03% APY, which is nothing stellar, but it's still better than nothing.
You can find over 50 First Citizens Bank locations in Georgia. First Citizens Bank is also available in 18 other states.
Free checking account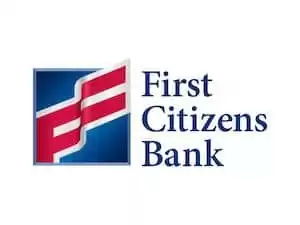 First Citizens Checking Account
Experience hassle-free banking with a free checking account. No fees, no minimum balance requirement, and the convenience of 24/7 digital banking, bill pay, and mobile deposits. Enroll in paperless statements to avoid the monthly fee. Make your life easier with better banking.
Open Account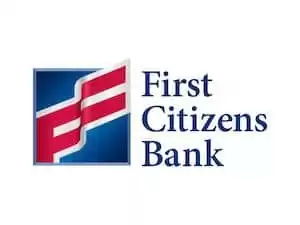 First Citizens Savings Account
Open a First Citizens online savings account for easy access and mobility. Enjoy convenience with no minimum balance requirement and no monthly service charges. Earn interest on your daily balance and receive monthly credits with competitive rates.
Open Account
5. Ally Bank
Technically speaking, Ally Bank serves more than just Georgia residents. However, it's one of the premier online-only banks that brings a wealth of savings to its members nationwide.
Ally can offer lower rates for its accounts because it doesn't have the overhead associated with traditional brick-and-mortar financial institutions. Though it doesn't provide any credit cards at the moment, the plan to reintroduce this service is still unfolding.
You can open several accounts with Ally Bank, from checking and savings to investments. Ally also offers mortgages and personal and auto loans.
If you open a savings account, Ally offers 1% APY. It's not much considering the best savings accounts offer upward of 3%, but it's better than most banks can offer.
6. Ameris Bank
Unlike Ally, Ameris Bank is regional to Maryland, Virginia, the Carolinas, Florida, Alabama, and, you guessed it, Georgia. However, Ameris Bank offers mortgage-only services in various states nationwide.
Open your free Ameris Bank checking account, and you'll be subject to a monthly service fee that ranges from $6 to $20. You can also waive this monthly fee by meeting specific criteria.
Ameris also offers a savings account with an $11 quarterly fee. Again, you can waive this fee by always having at least $300 in your account.
You must have at least $200 in your savings account to earn interest, which is set relatively low. You're also limited to six withdrawals every three months.
In addition to free checking and savings accounts, Ameris offers limited ATMs. It's a contender if you live in Georgia and want to switch banks.
7. Bank of America
Ranked among the largest banks in the nation, Bank of America offers a large selection of checking and savings accounts and credit cards. While the accounts are not free, you can waive the fees with certain criteria.
Bank of America promotions run year-round, so check out what the financial institution offers new customers to take advantage of these offers. You'll need between $25 and $100 to open an account, depending on which you choose.
Monthly maintenance fees for BofA accounts vary from $4.95 to $25. The Advantage Savings plan, for instance, has an $8 monthly fee but allows you to earn up to 0.04% APY.
Bank of America also offers a wide selection of credit cards you can apply for. Check out the details on BofA's website for more information.
If you're looking for some of the best money market accounts, Navy Federal Credit Union ranks high on the list. However, joining the credit union requires you to be an active military member or immediate family.
Navy Federal Credit Union offers several free checking accounts, including:
Free Everyday Checking
Free Campus Checking
Free Easy Checking
You can also earn up to 0.45% APY with NFCU's Flagship Checking account. Check out NFCU's savings accounts, money market accounts, CDs, and credit cards to see how they can help you achieve your financial future.
9. PNC Bank
With over 10,000 ATMs and 2,500 physical branches, PNC Bank commands one of the largest presences in the nation. It offers Virtual Wallet accounts you can use to combine both your checking and saving needs.
PNC Bank charges $7 in monthly fees, but you can easily waive them. You'll also pay a $15 monthly fee for savings accounts.
10. Regions Bank
Proud to serve the Midwest and South, Regions Bank has over 2,000 ATMs in 16 states. It also requires new members to deposit at least $10 to $50 into their new accounts.
Like many banks on our list, Regions offers special discounts for seniors and students. Savings accounts come without a monthly fee, but checking account fees range from $5.90 to $18.
Regions Bank offers several credit cards you can choose from. Depending on your zip code, You can earn up to 0.01% APY.
11. Truist Bank
The product of a merger between Branch Banking and Trust Company and SunTrust Banks, Truist Bank operates in 15 states nationwide, including Georgia. If you want to avoid overdraft fees, Truist Bank's Prepaid Money Account can help.
Truist Bank charges between $5 and $20 monthly for checking accounts. If you open a savings account, you'll have access to 0.01% APY, no monthly fees, and no minimum opening deposit requirements.
12. United Community Bank
Headquartered in Blairsville, Georgia, United Community Bank serves much of the southeast portion of the nation. It offers a network of nearly 200 ATMs and APYs up to 0.05%.
Though United Community Bank doesn't offer free checking or savings accounts, you can get a discount if you're a kid, senior, or student. In addition, you can also waive your monthly fees with attainable requirements.
13. Wells Fargo
Wells Fargo has over 650 ATMs in Georgia alone. It also houses a myriad of financial products to help you accomplish your financial goals.
Like Chase, Wells Fargo does charge a monthly maintenance fee for its checking and savings accounts. However, you can waive these fees with easy-to-meet criteria.
Regarding savings APYs, Wells Fargo falls short at only 0.02%. However, it offers educational materials to read up on investments and improve your financial situation.
14. Wings Financial Credit Union
Regarding savings accounts, Wings Financial Credit Union offers a high-yield savings account that others find hard to match. Wings Financial also offers several interest-bearing checking accounts as well.
Besides savings accounts, Wings Financial also deals in home loans and IRAs. The NCUA insures its members for up to $250,000.
While Wings Financial isn't as widespread as other banks on our list, it does offer checking and savings accounts that can be opened without a minimum investment or monthly fees. You can also open money market accounts with this Georgia credit union.
How to Choose the Best Bank
Though the best bank account bonuses can make it tempting to jump on the highest offer, here are a few questions you'll want to ask yourself as you look for banks in Georgia:
What types of accounts does the bank offer?
How much does the bank charge in fees?
Does the bank allow you to waive monthly fees?
What interest rates does the bank offer?
Are your funds covered by FDIC or NCUA insurance?
Does the bank have physical branches or a robust ATM network?
You can also order these features according to preference and compare banks accordingly. Finding the best banks in Georgia shouldn't be difficult after that.
FAQs
What are the best banks in Georgia?
The best banks in Georgia include Wells Fargo, Chase, Regions Bank, and PNC Bank. Truist Bank and First Citizens Bank are also great banks to partner with in Georgia.
What should I look for in a bank?
You can look for many things in a bank, from the fees they charge to the perks they offer. It's often best to narrow your search to a few banks and compare them side-by-side to make a more informed decision.
Are there any free bank accounts in Georgia?
Yes, there are quite a few free bank accounts in Georgia. Ameris Bank and Navy Federal Credit Union offer free bank accounts for Georgia residents.
What's the difference between banks and credit unions?
Banks and credit unions offer similar features but vary in how they qualify their members. Credit unions require that you join to open an account, which often requires making a contribution or subscribing to a particular association or group.
Banks as Sweet as a Georgia Peach
The state of Georgia certainly has its southern charms. From sweltering summer days to sweet Georgia peaches, what's not to love about this part of the country?
If you're a resident of Georgia, you have quite a few banks to choose from. You can pick from several traditional banks and a handful of credit unions.
We hope this article has helped you learn more about local banks to partner with. Many offer perks and discounts for new members and make banking a more pleasant experience.
What will you do with your new Georgia bank account?
Earn $200 bonus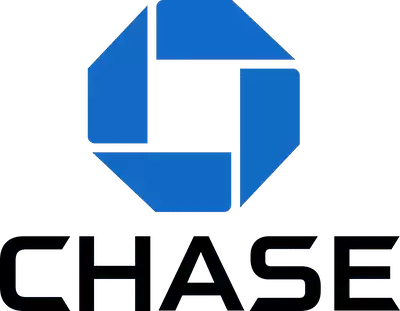 Chase Total Checking®
Secure a $200 bonus in a mere 15 business days when you establish your direct deposit within 90 days. Dive into unparalleled convenience with access to over 15,000 ATMs, 4,700+ branches nationwide, intuitive online banking, and a top-rated app. Offer expires 10/18/2023, so act fast!
Redeem your $200 here