Life insurance, in general, is often thought of like one of those necessary evils, a kind of protection for your loved ones. Yet in the US almost 60% of people don't have it, and those that do never get to see the benefits themselves.
How nice would it be to flip the script and focus instead on life well-being and positive habits — without missing out on the benefits of insurance?
There's the Acorns app for investment, which rounds up your daily expenses and puts money in your investment account based on that. Then there's the Digit app, which rounds up your daily purchases and puts money in your savings account. So now we have the Avibra app, which encourages you to build positive habits and automatically invests money in your free life insurance policy for everyday positive actions.
What is Avibra?
Avibra is an innovative app that's focused on making life insurance more accessible than ever. The app learns more about your good habits — rewarding you with coverage — as well as your less-than-stellar ones, offering up information and tips to improve. It does this all without you having to lift a finger every day, though.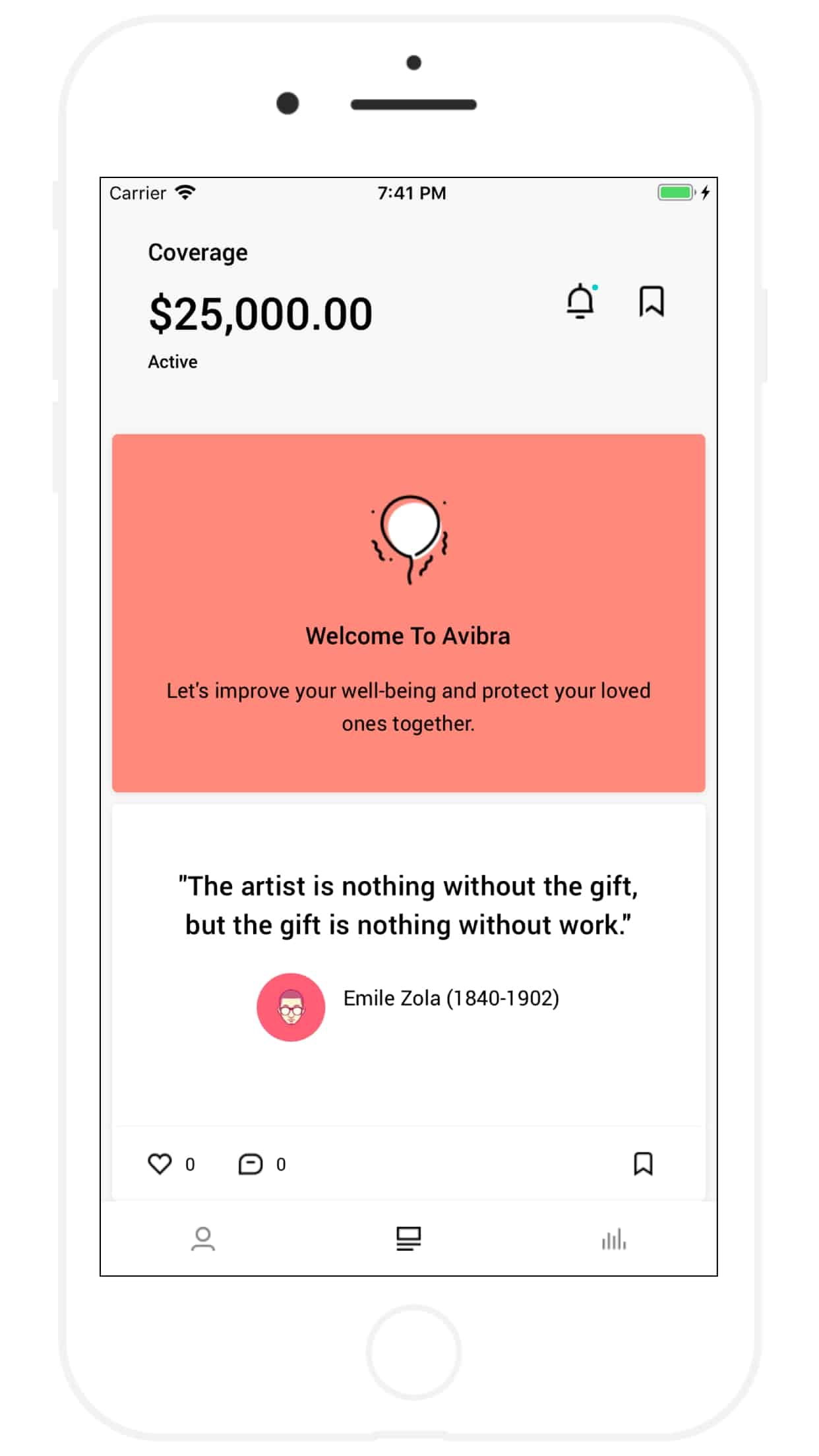 The app provides two ways to improve your well-being and earn insurance. (We're talking about real money that goes towards your life insurance policy, here.)
Want free money?
Aspiration: Want to get spotted a $100 for free? Simply sign up for Aspiration, and the free banking app will give you cash for free, you just relax while it gives you $100 just for opening a new debit card. There's no catch, just use your card to make at least $1,000 in cumulative transactions within 60 days of opening an account. This bank account is legit and only takes two minutes to sign up for an account.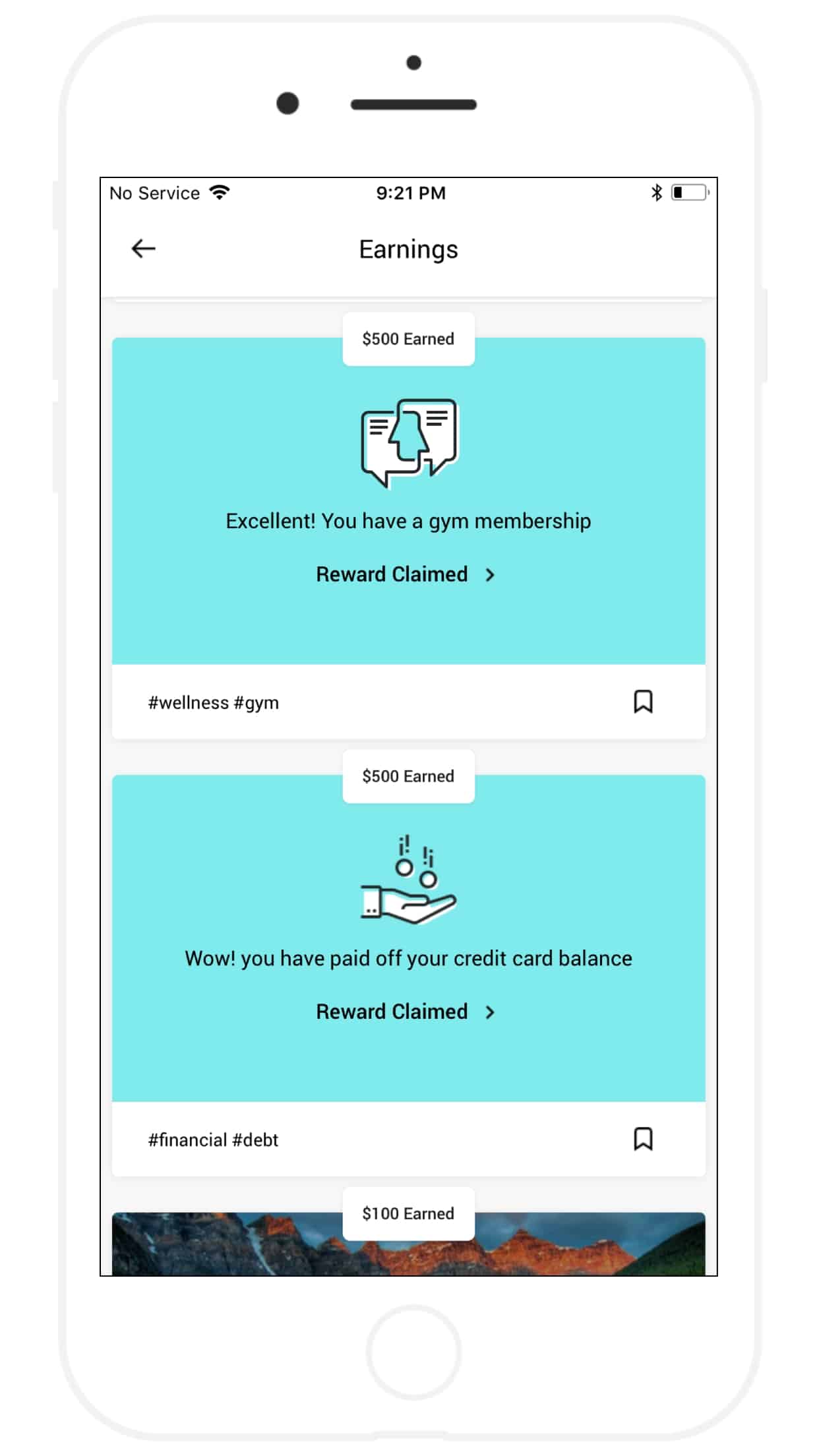 In-App Activities – It provides quizzes, short educational videos & guided meditation series to educate and improve your well-being. When you do each of these activities, you're rewarded with microinsurance coverage.
Data Science – The app provides options to connect your checking/savings/credit card account similar to how the Digit or Acorns app works. It automatically analyzes your daily purchases to identify positive behavior and rewards you by increasing your insurance coverage. It also has the ability to connect to your wearables and social media accounts to get positive social and wellness insights. In a way, it uses machine learning algorithms to unearth your positive behavior automatically while increasing your coverage automatically.
Avibra Pricing Model
Currently, Avibra is offering a Free Plan that includes a basic-level insurance policy that increases on weekly basis with a cap in total coverage. Additionally, Avibra is one of the first apps that's committed to digital well-being with focus on less screen time. Every Wednesday is "Avibra Well-Being Day" — where your rewards and insights are unlocked for you when you log into the app to claim them. That includes new insights and content like quizzes, videos, meditation.
There is absolutely no purchase required. Just follow a positive lifestyle and see your coverage grow on a daily basis. Policies are backed by insurance companies with an A "Excellent" rating (gold standard) given by A.M.Best, an external independent oversight entity. The app has read-only access to your personal data, and they don't store any of it so selling your information is a moot point. Plus they use the same encryption used by banks to make sure you're secure.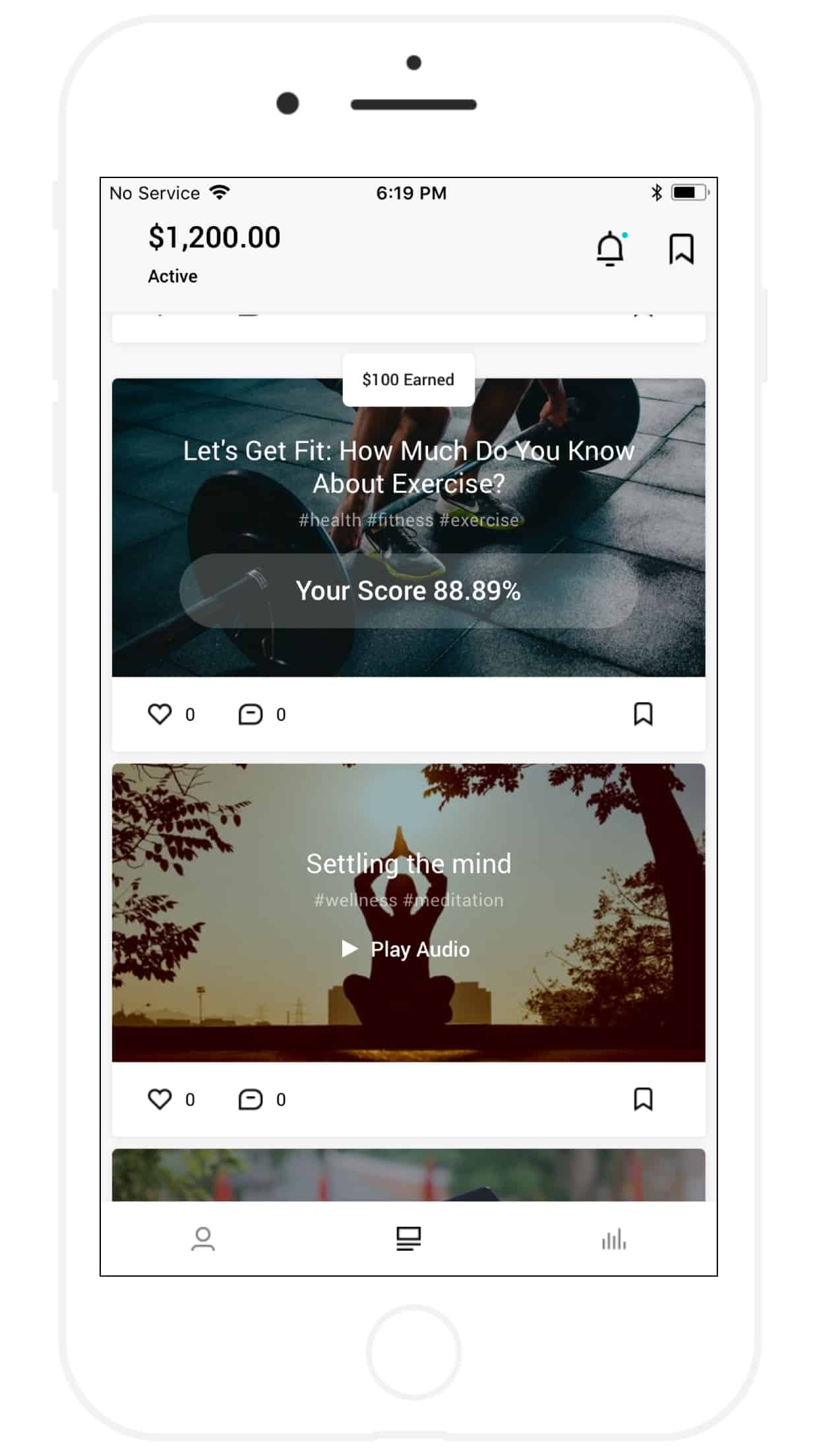 Quick facts about Avibra
Learn more about your own good habits
Habit-based micro life insurance coverage
Interactive platform with quizzes, videos, interesting facts & more
Available for iOS & Android
Click here to sign up for free
The Pros and Cons of the Avibra App
The Benefits of the Avibra App
A great way to see all your good habits from your daily purchases and activities
First step towards building life insurance protection
Quizzes + Educational Videos + Meditation + Life Tips
The Drawbacks of the Avibra App
Currently life insurance is only available for those 18-38 years old
No option to buy actual life insurance policy
Not available internationally
Company and app is still fairly new to the market
Final Thoughts on the Avibra App
The Avibra app can be a great way to protect your loved ones while still benefiting you. It's a unique addition to an already existing niche of apps like Digit and Acorns, which are geared for younger adult users. Avibra's goal is to encourage good habits and start building up protection for loved ones with life insurance.
You don't have to do much to get started, and you can use the app far less often than other habit tracker apps.
Start good habits, stop bad ones, and improve your life.
Want free money?
Robinhood is a free investing app for your phone. I really mean free all around – free to join and they don't charge any fees to buy or sell the stock. You can get a share of stock like Apple, Ford, or Sprint for free when you join through this link. The value of the free share may be anywhere between $2.50 and $200 and fluctuates based on market movements. You've got nothing to lose.