Mistplay has positioned itself as a strong contender in the realm of game reward apps, capturing the attention of players around the globe.
By offering the chance to earn gift cards or money through PayPal, the app caters to gamers who relish the thrill of competition and the prospect of financial rewards.
However, with the evolving digital landscape and increasing competition, many alternatives offer similar, and in some cases, more diverse opportunities.
Let's delve into the top alternatives that have been gaining traction in the mobile gaming space.
Ready to get paid to play games?
Apps Like Mistplay For iPhone and Android
Looking for apps like Mistplay isn't that difficult if you're trying to play mobile games and win money or extra cash or free gift cards.
There are a few free apps and popular games like Mistplay where you can have fun playing games and earn coins that you can cash in for free gift cards or extra money.
Let's explore all the apps like Mistplay available in the App Store or Google Play Store that allow you to earn money and have a low minimum payout:
1. Rewarded Play: An Exemplary Gateway to Gaming Rewards


If Mistplay's style piques your interest, Rewarded Play is a definite contender. This app allows users to earn rewards while participating in their favorite games. Offering a diverse range of game categories, from strategy to action, this platform ensures an exciting experience while pocketing rewards.
Rewarded Play and Mistplay are both gaming apps that reward their users for playing games. Both are popular and trusted within the mobile gaming community and their features and rewards system are comparable.
They are available on Android devices and have accumulated millions of downloads with positive user ratings. Mistplay has over 10M+ downloads and a rating of 4.2 stars, similarily Rewarded Play has over 10M+ downloads with a rating of 4.3 stars.
One of the main similarities between the two apps is their rewards system. Both offer points that can be accumulated by playing games and can be converted to various rewards. Rewards from these apps include gift cards and loyalty rewards.
However, it should be noted that, according to the information available, Rewarded Play does not offer a PayPal cash payout option, whereas Mistplay does.
Users of both apps have similar earning potential of around $10-$15 per month when used consistently. However, the best app choice for an individual might depend on game variety and location, as availability varies by country.
Despite these similarities, users have reported some differences in their experiences with these apps. Some users found Rewarded Play to have glitchy games which could lead to frustration. These individual experiences may vary and could potentially influence which app a user might prefer.
2. Swagbucks: Versatility at its Best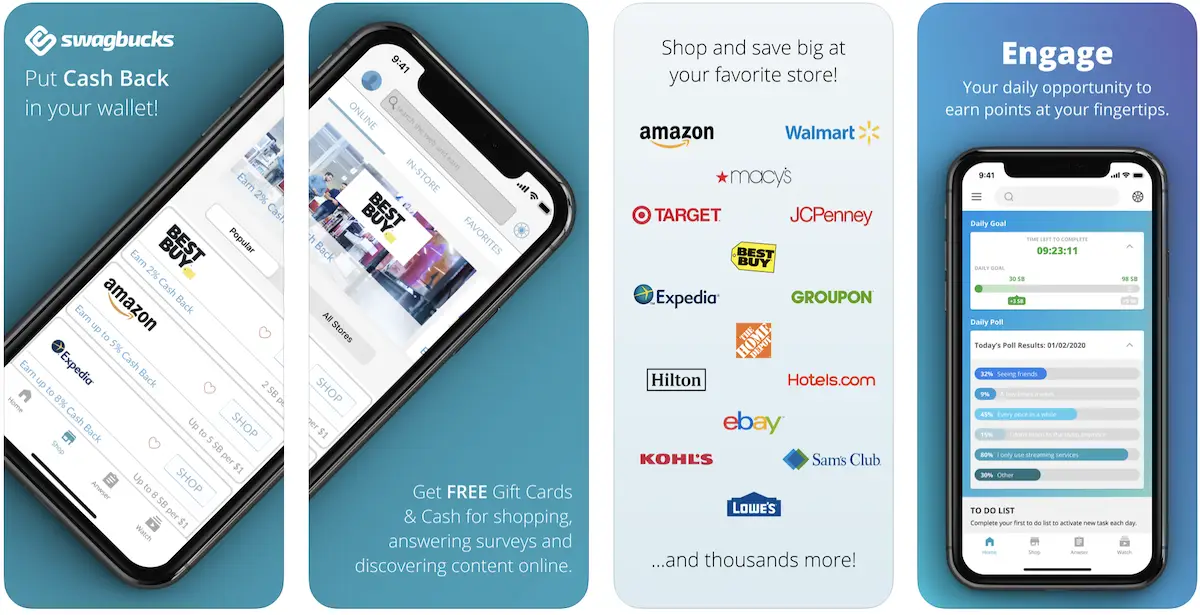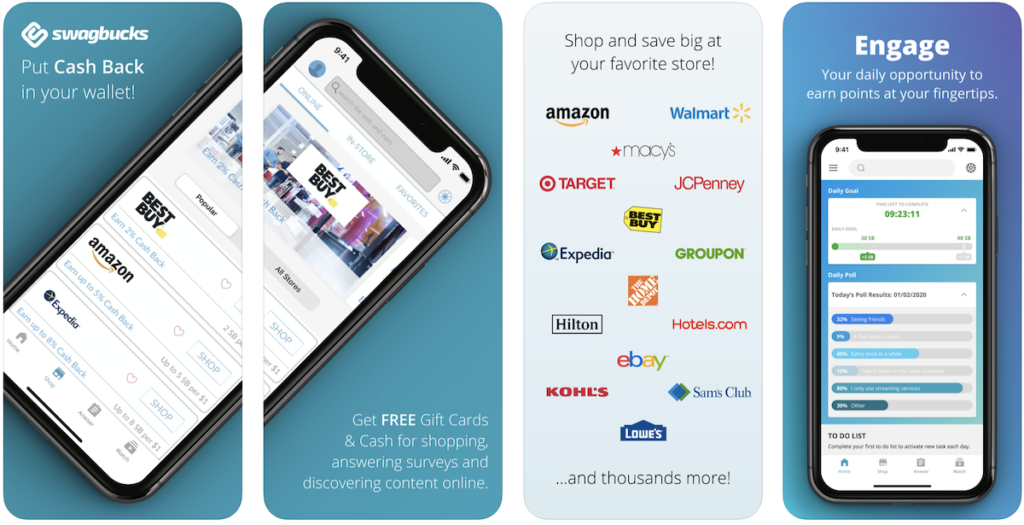 Swagbucks, another strong contender, exceeds in its versatility. While it provides an engaging gaming experience, it also offers various earning opportunities through surveys, online shopping, and even web searches. The reward system is flexible, with PayPal cash or gift cards as redemption options.
Swagbucks and Mistplay are both platforms that reward their users for playing games. Both platforms have their unique ways of operation and offer different types of rewards to their users.
Swagbucks offers a more diverse range of earning methods compared to Mistplay and is also known for having better user reviews.
This diversity in earning methods and positive reviews have made it a preferred choice for many users seeking to earn from playing games. On Swagbucks, users can expect to receive their payments within 24-48 hours after cashing out.
Unlike Swagbucks, cashing out on Mistplay might require a selfie for users over 18 years of age. Some users prefer using Swagbucks for simple game offers that guarantee completion and use Mistplay for more complex and graphics-intensive games without time limits.
In addition to gaming, Swagbucks also offers other ways to earn rewards, such as through surveys and shopping. This versatility makes it stand out compared to Mistplay, which focuses primarily on gaming.
3. Cash Giraffe: Unlocking Android Rewards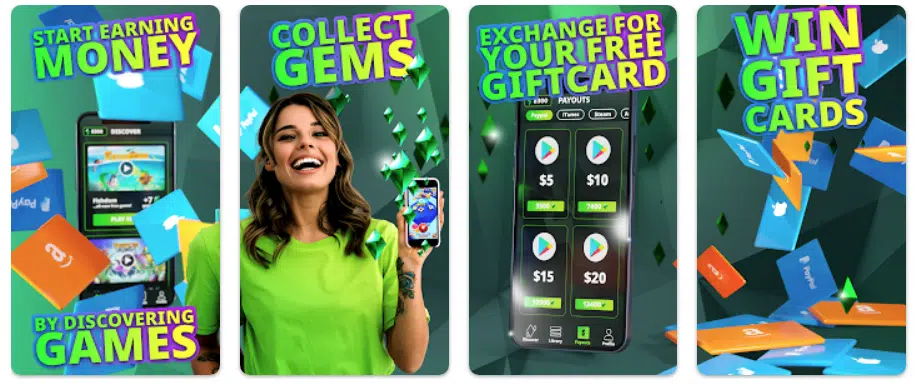 Exclusively for Android users, Cash Giraffe is a solid alternative to Mistplay. By playing games, users can accrue points convertible into gift cards or cash. The platform's user-friendly interface ensures a seamless experience.
Cash Giraffe and Mistplay share a similar core functionality, both are Android applications that reward their users for engaging with games. Users earn rewards in the form of virtual currency or gems, which can be later redeemed for real-world items such as gift cards or PayPal cash.
Both platforms offer a variety of game genres for users to explore, encouraging them to try new games. Neither application is available for iOS, which is a common limitation for gaming reward apps due to App Store policies.
Despite their similarities, there are also distinct differences between the two platforms. Mistplay, while offering a variety of rewards, has a slightly higher cash out requirement (400 units for a $0.50 gift card), making its counterparts like Cash Giraffe more appealing due to their lower cash out requirements (2,000 gems for a $0.20 gift card).
Cash Giraffe also provides additional earnings through deals and surveys, but the earnings gradually decrease over time. This necessitates continuous downloads or participation in the app's activities.
These nuances in their reward systems and user experiences cater to the diverse needs of gamers looking for additional income while enjoying their gaming hobby.
4. Kashkick: More than Just Gaming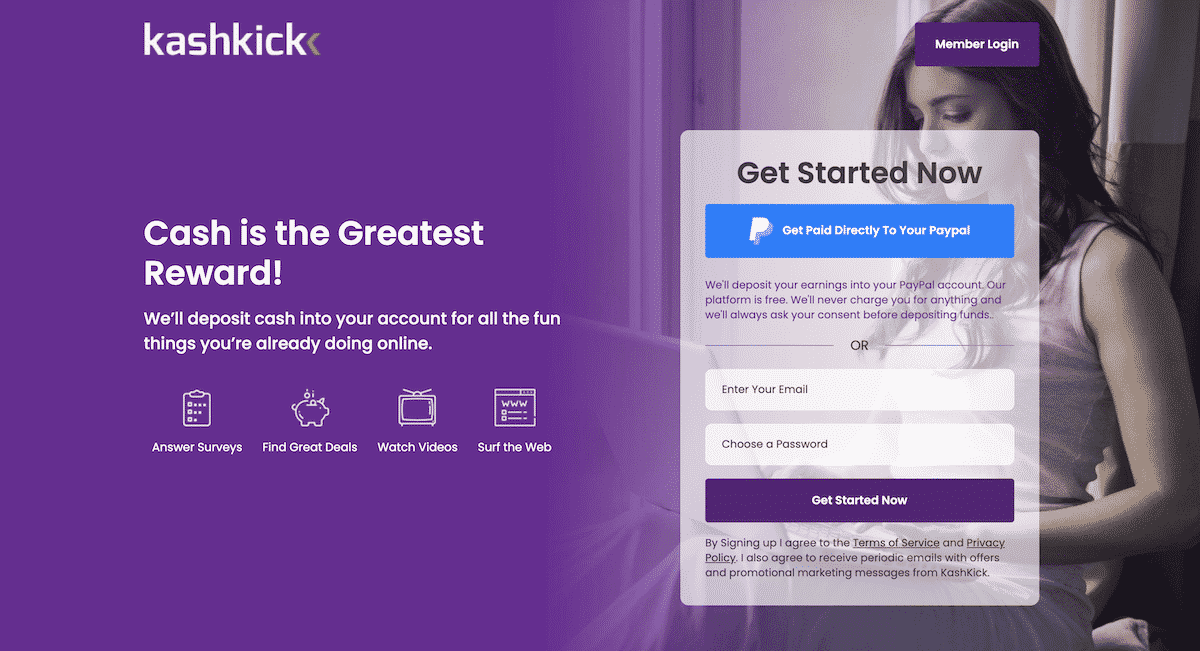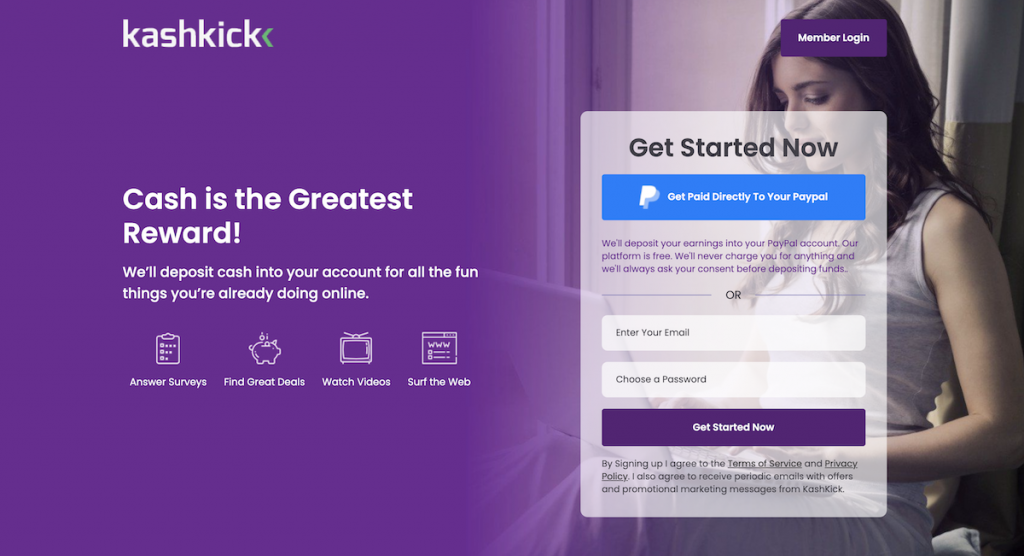 Kashkick offers a more comprehensive reward program. Beyond its gaming rewards, users can earn by watching videos, taking surveys, and even shopping online. This versatility sets it apart and makes it an appealing alternative to Mistplay.
Kashkick offers an online rewards platform available in the United States that allows users to earn money by participating in various activities such as taking surveys, watching videos, playing games, and completing other money-making tasks.
The platform offers a wide range of earning opportunities, making it a legitimate option for individuals looking to make some extra cash in their spare time.
Users can reach the $10 cash-out threshold, and while it may take some time, utilizing all the available offers can speed up the process.
Signing up is simple, and Kashkick continues to add new ways to earn money, making it a beginner-friendly platform for those seeking to make money online.
5. Bingo Cash: Gaming with a Chance of Winning Big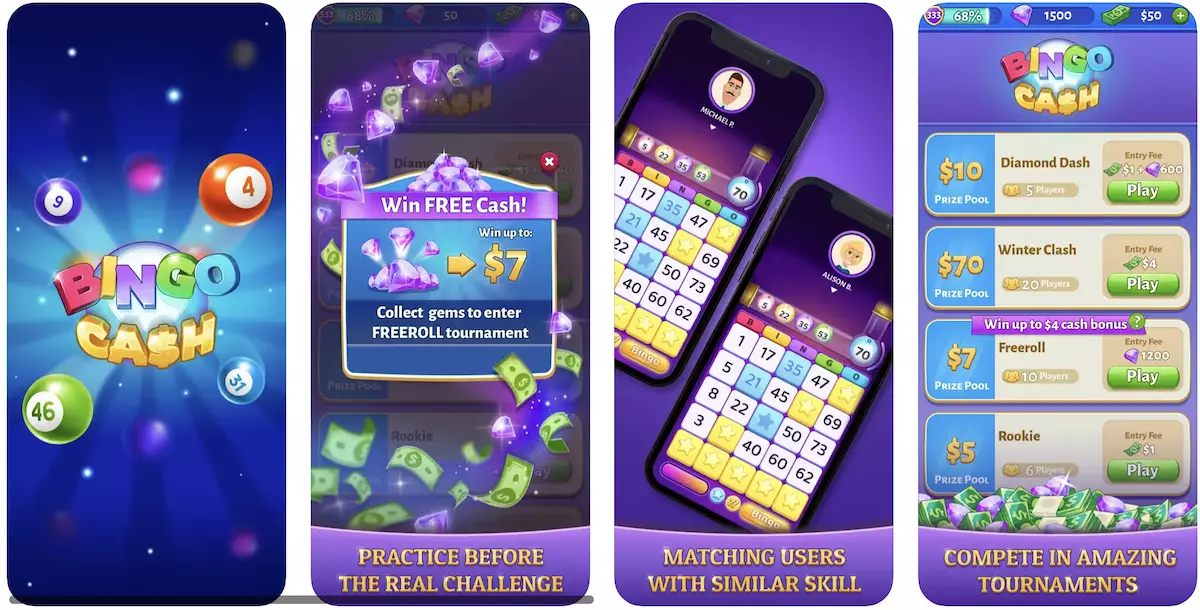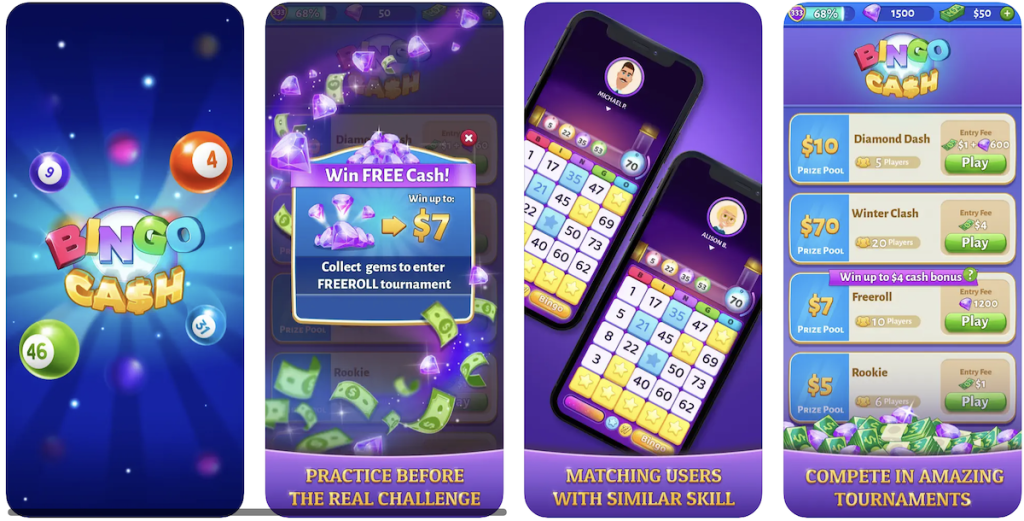 Bingo Cash takes gaming to the next level with head-to-head matches where you could win up to $83 per game. This app takes the excitement of Bingo and pairs it with real-world monetary rewards.
Bingo Cash is an online bingo game available on iOS and Android devices, developed by Papaya Gaming. The game offers both free practice rounds and cash tournaments, providing an engaging gaming experience for players.
In cash tournaments, players can compete against each other to win real money prizes, and the top three scores share the prize pool, increasing the chances of winning money.
Players can download the app and participate in cash tournaments after linking a funding option, like a debit card or PayPal account.
The game provides a chance to earn real money rewards and offers boosters and power-ups to enhance gameplay.
6. Solitaire Cash: Where Classic Gaming Meets Modern Rewards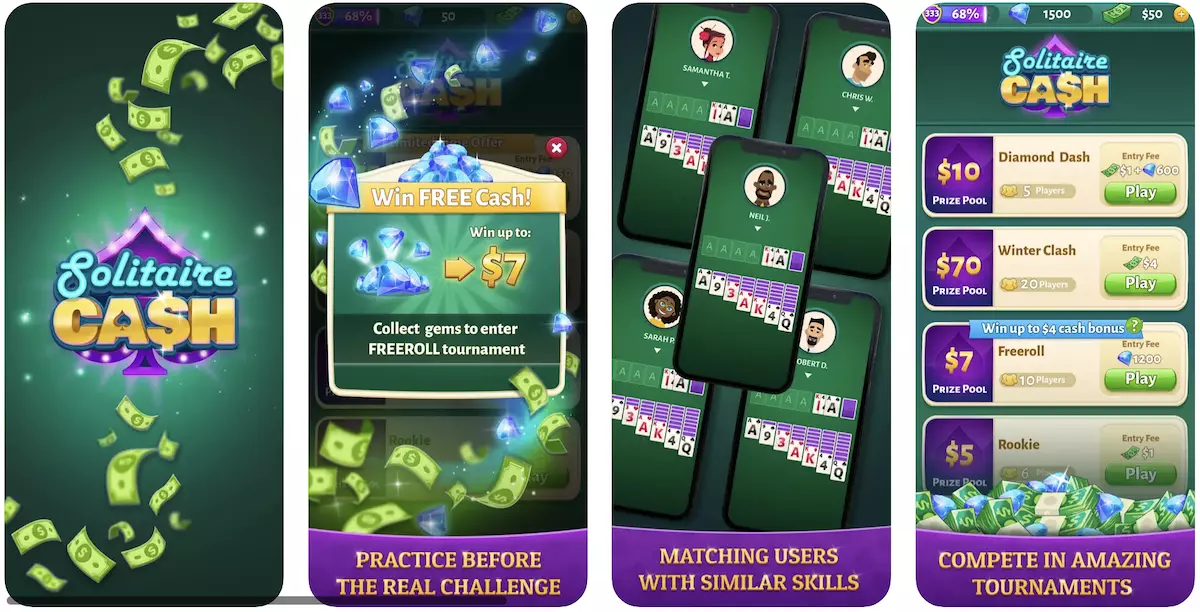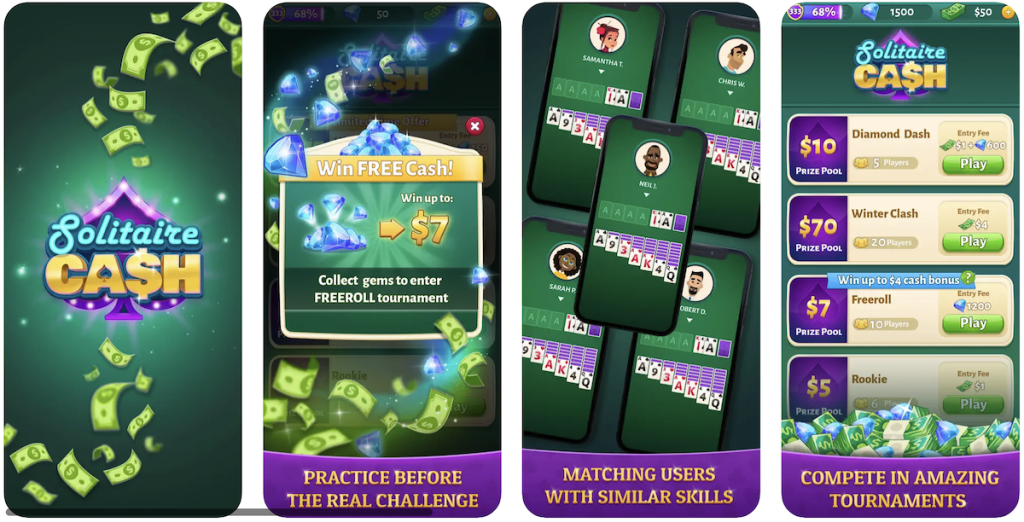 For fans of classic games, Solitaire Cash offers an opportunity to earn while indulging in beloved solitaire games. The platform hosts tournaments with real cash prizes, merging old-school gaming with contemporary rewards.
Solitaire Cash is a classic game developed by Papaya Gaming that allows players to win real cash prizes. It is a free gaming app where players can match pairs of cards to earn rewards. The game offers various tournaments, including regular and cash tournaments, where players can compete against each other.
Solitaire Cash is skill-based, and players are matched with others of the same skill level. If a player ranks in the top 3 of a tournament, they win cash rewards.
The game is highly rated, with a 4.6/5 rating on the App Store and millions of downloads. It provides a legitimate way for players to earn cash while enjoying the gameplay, and it offers a promo code system for additional cash rewards and benefits.
7. Cash'em All: The Haven for Android Gamers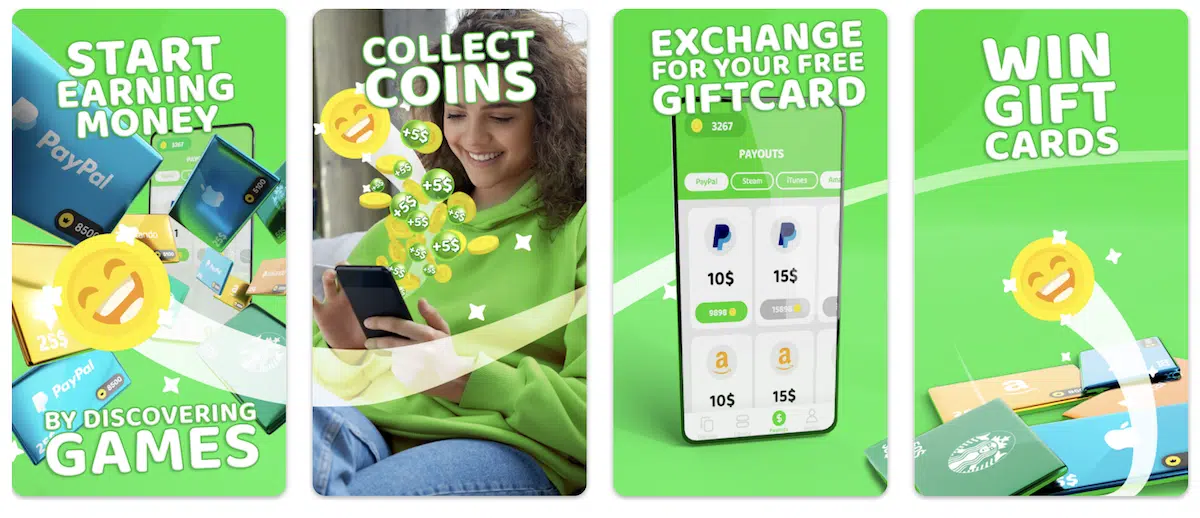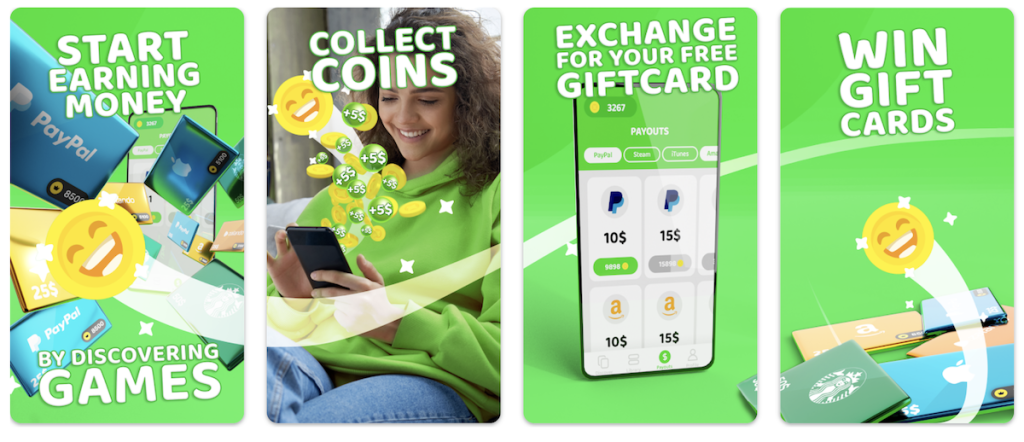 Yet another Android-based platform, Cash'em All, provides a wide array of games that cater to all tastes. Whether you're into action, adventure, or puzzle games, Cash'em All has got you covered, all while earning coins that can be exchanged for lucrative rewards.
Cash'em All appears to be a better option than Mistplay as an alternative for earning rewards by playing games.
The comparison of both apps in the Android market shows that Cash'em All has a significantly higher number of installs, with 50M+ installs compared to Mistplay's 10M+ installs.
Additionally, Cash'em All has a higher average rating of 4.3, whereas Mistplay has an average rating of 4.1. These statistics suggest that Cash 'em All is more popular among users and has received better feedback.
Both apps operate on a Get-Paid-To (GPT) model, where users can earn points or virtual currencies while engaging in various games and activities within the app.
These accumulated points can then be redeemed for gift cards or other rewards, offering users an opportunity to earn small incentives while enjoying mobile gaming experiences.
8. Money Well: Gaming with Monetary Benefits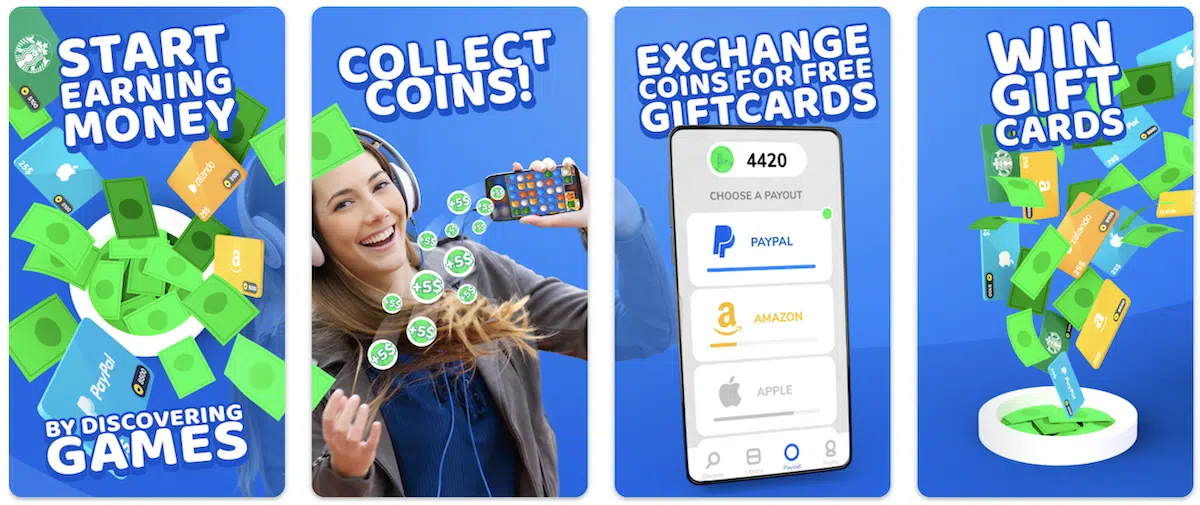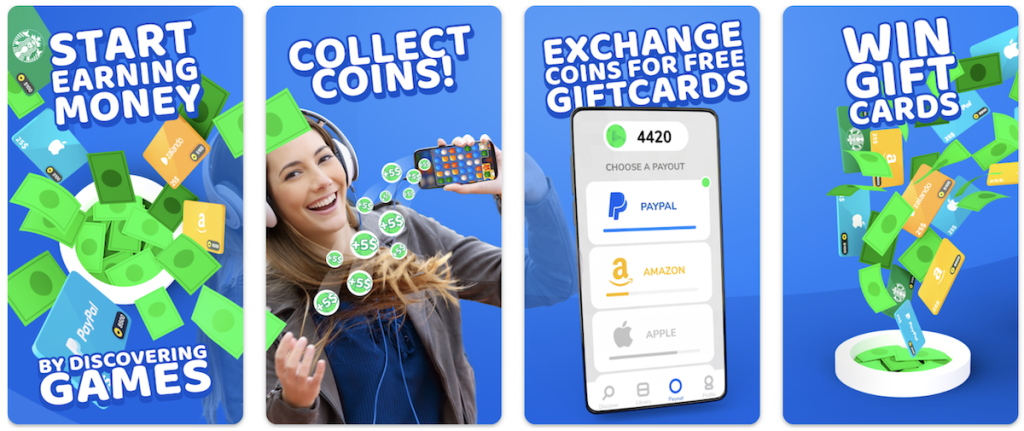 Money Well, another Mistplay alternative, is dedicated to ensuring that your time spent gaming is not only enjoyable but also fruitful when you play games.
With a robust selection of games and a straightforward reward system, it is a surefire way to turn gaming into a rewarding pastime.
Money Well and Mistplay are both apps that offer opportunities to earn money or rewards by playing games, with some minor differences in their features and platforms.
Money Well is a legitimate gaming rewards app available for Android users. It allows users to earn cash and gift cards by playing new mobile games.
The app is owned by JustDice and has been downloaded over 10M+, making it widely accessible in several countries.
Users can accumulate tickets by trying sponsored games, referring friends, and cashing out, and these tickets can be redeemed for PayPal cash and gift cards.
While Money Well has received positive reviews, some users have raised concerns about the limited game variety and decreasing ticket rates.
9. AppStation: Android Gaming at Its Best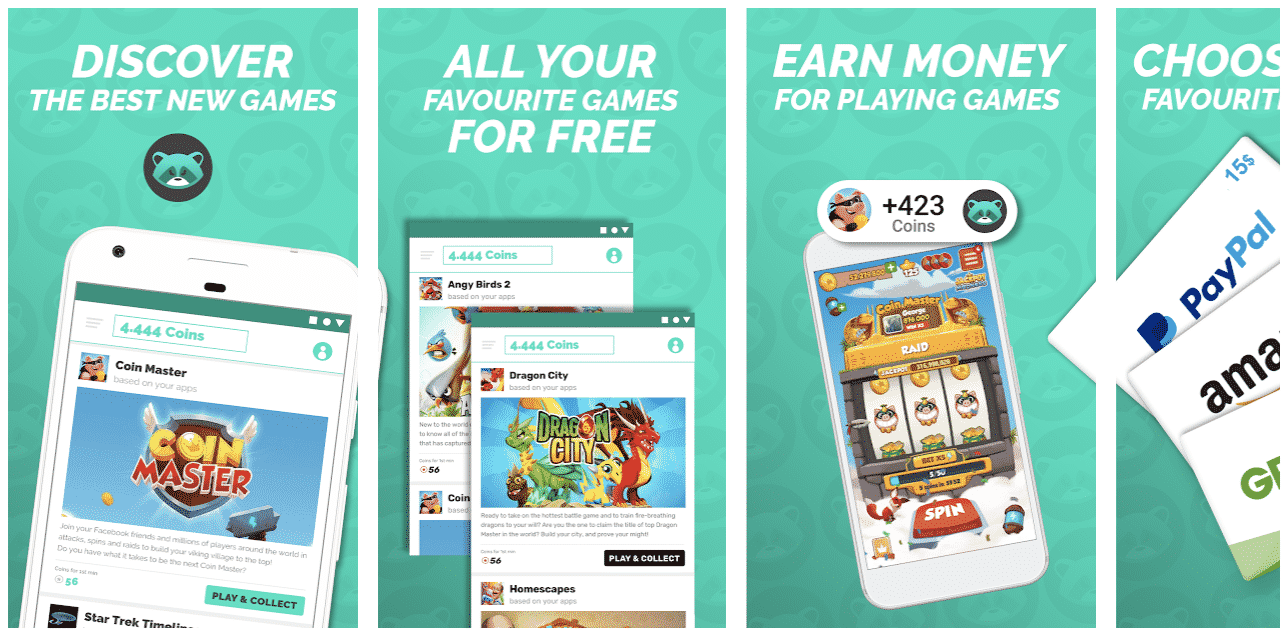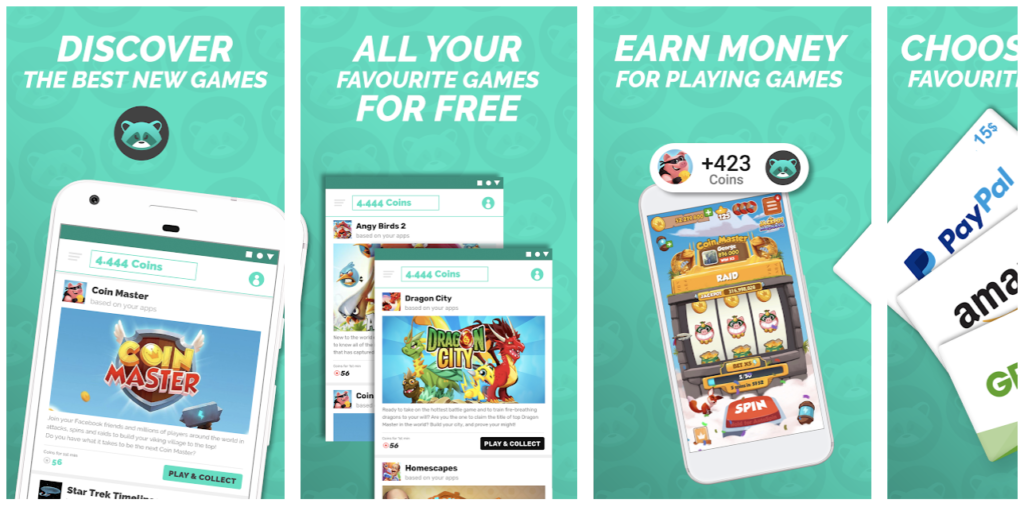 AppStation provides Android users with an immersive gaming experience coupled with a fruitful reward system. It hosts various game categories, promising an enticing array of choices to explore.
AppStation is a game app that offers an opportunity to earn money by playing mobile games. It is a free app that does not require in-app purchases and is ad-free, ensuring a seamless gaming experience.
Players can choose from a variety of games on the list and earn rewards in the form of coins for every minute they play.
These coins can be exchanged for gift cards or real cash rewards, including options like PayPal, Amazon gift cards, Google Play gift cards, PlayStation vouchers, Steam coupons, Walmart shopping cards, and more. The app allows users to invite friends and earn additional bonuses.
With AppStation, players can enjoy their favorite games while earning rewards and potentially winning free gift cards or cash payouts for their gameplay efforts.
10. Cashyy: Your Android Reward App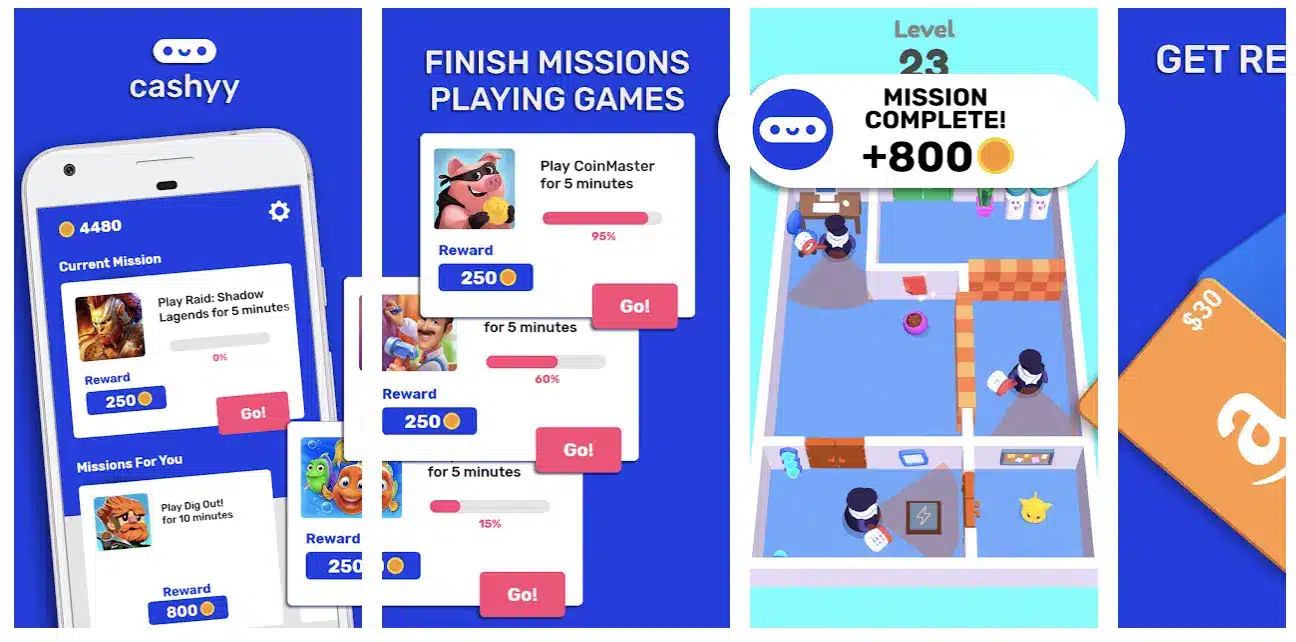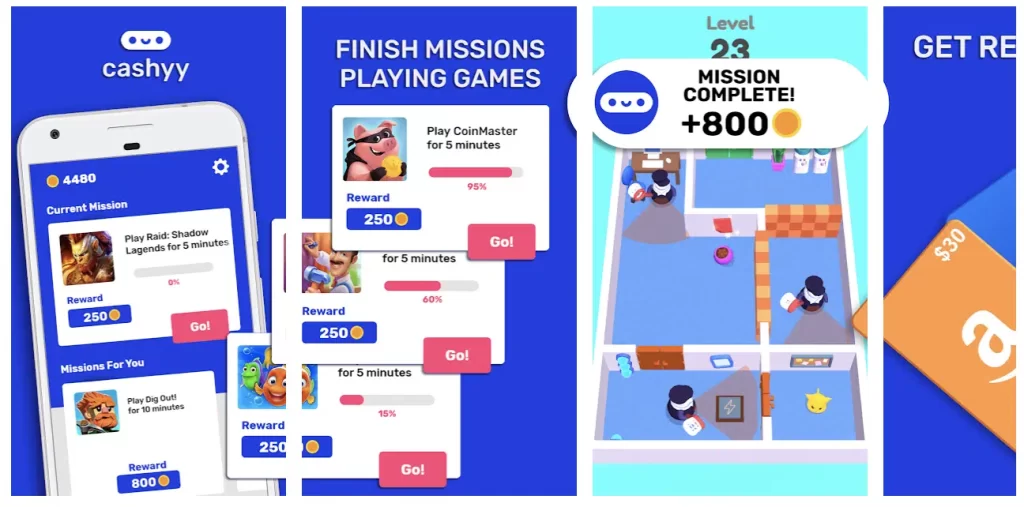 For Android users, Cashyy is another suitable alternative. By merely playing games, users can earn points redeemable for gift cards, making it a rewarding and engaging platform.
Cashyy is a free app that allows users to play free games on their mobile devices and earn money while doing so.
It offers various missions and tasks related to playing games, and users can earn coins by completing these missions. The earned coins can then be exchanged for gift cards, including options like Amazon gift cards, Google Play coupons, PlayStation cards, Zalando vouchers, and more.
Alternatively, users can receive cash directly to their PayPal account. Cashyy is a legitimate app owned by Just Dice, a German-based company that also owns other gaming apps like Money Rawr and Cash Alarm.
While it offers an opportunity to earn money by playing games, it is essential to have realistic expectations, as the earning potential might not be significant, but it can still be a fun side hustle for those who enjoy playing mobile games.
Apps Like Mistplay Honorable Mentions
The best apps like Mistplay above allow you to play games (fun games) and either earn bonus points for gift cards or even let you win money (like Bingo Cash or Solitaire Cash).
But there are other apps that even let you earn money when you complete surveys or answering surveys, watch videos, shop online and more:
11. InboxDollars: Turning Activities into Cash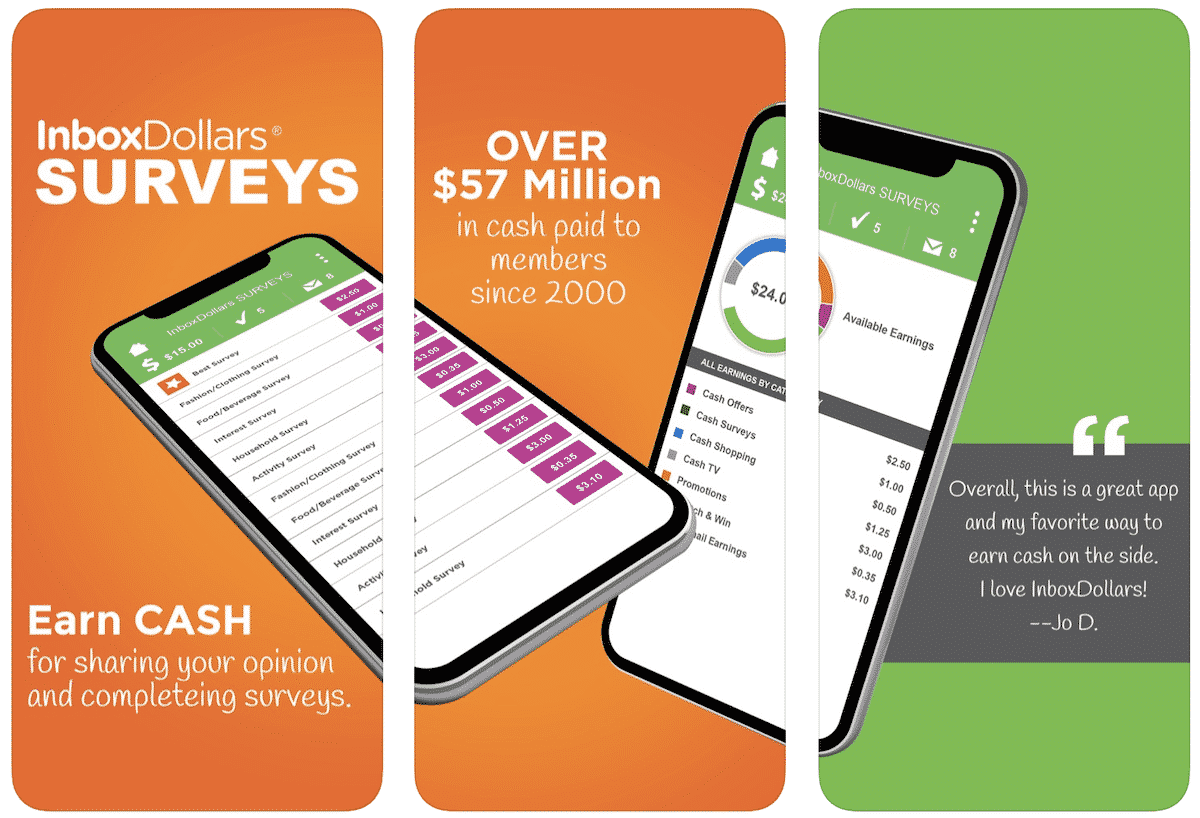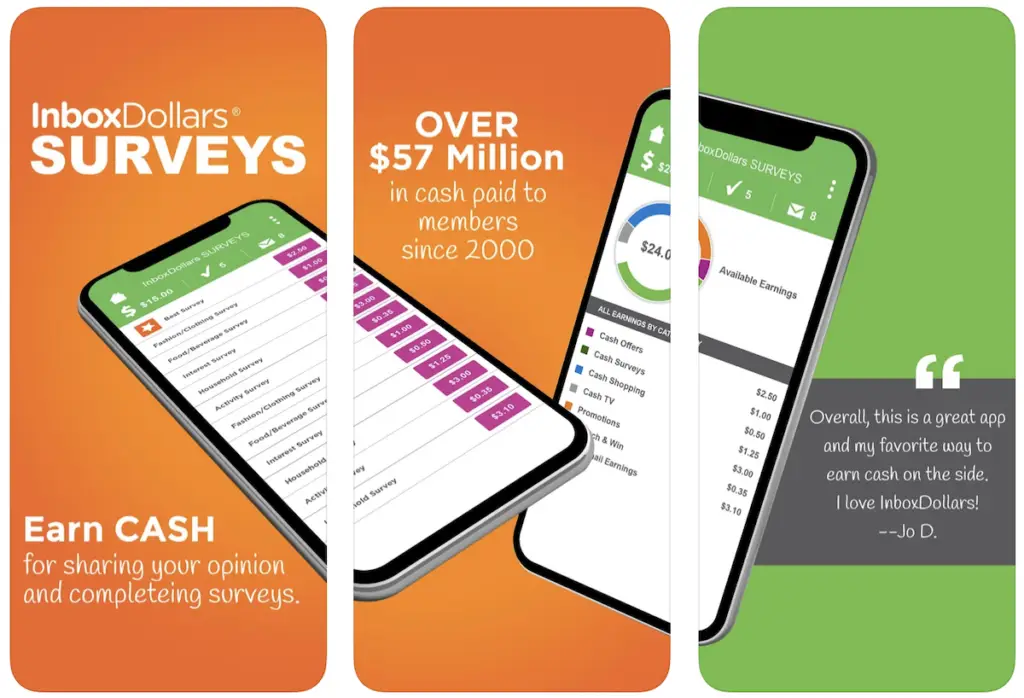 InboxDollars rewards users for a variety of online activities, including playing games, reading emails, and shopping online.
With a diverse set of reward options, it is an appealing choice for those seeking a comprehensive rewards app.
12. Drop: Loyalty Rewards Redefined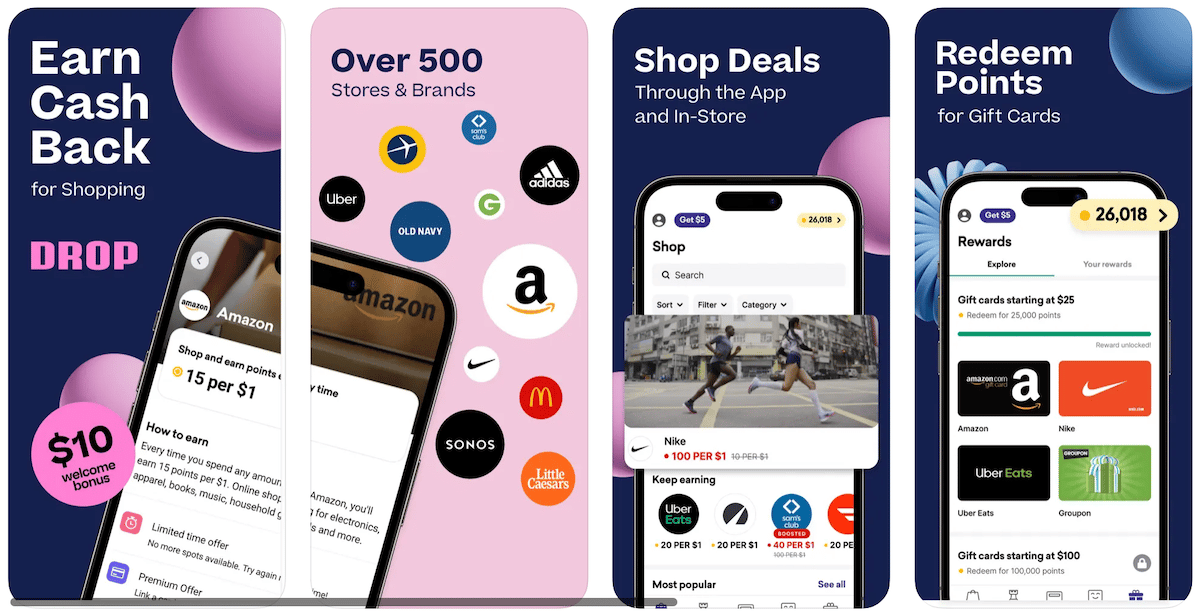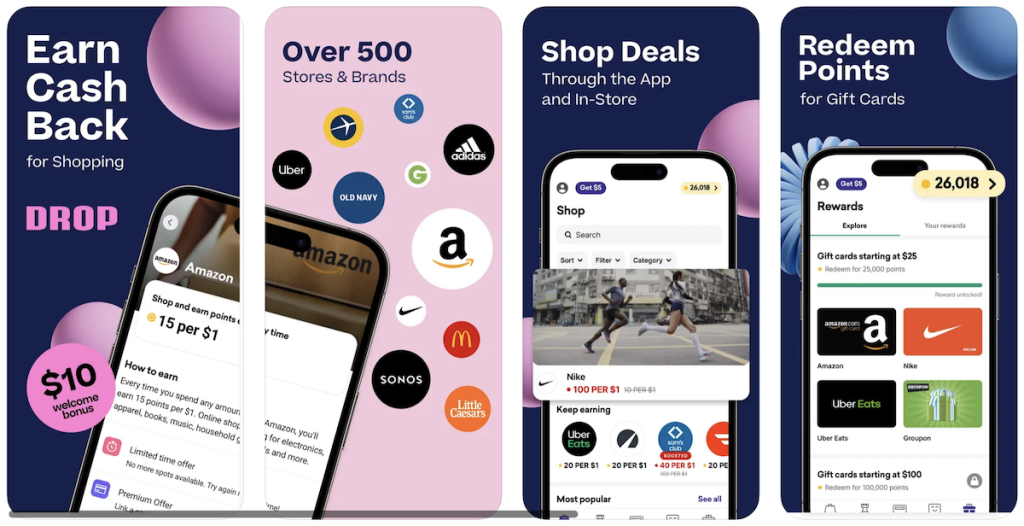 Drop is not just about gaming; it's a comprehensive loyalty rewards program. By shopping, watching ads, and, of course, gaming, users can earn points convertible into gift cards, making it a rewarding alternative.
13. Toluna: Much More than Gaming Rewards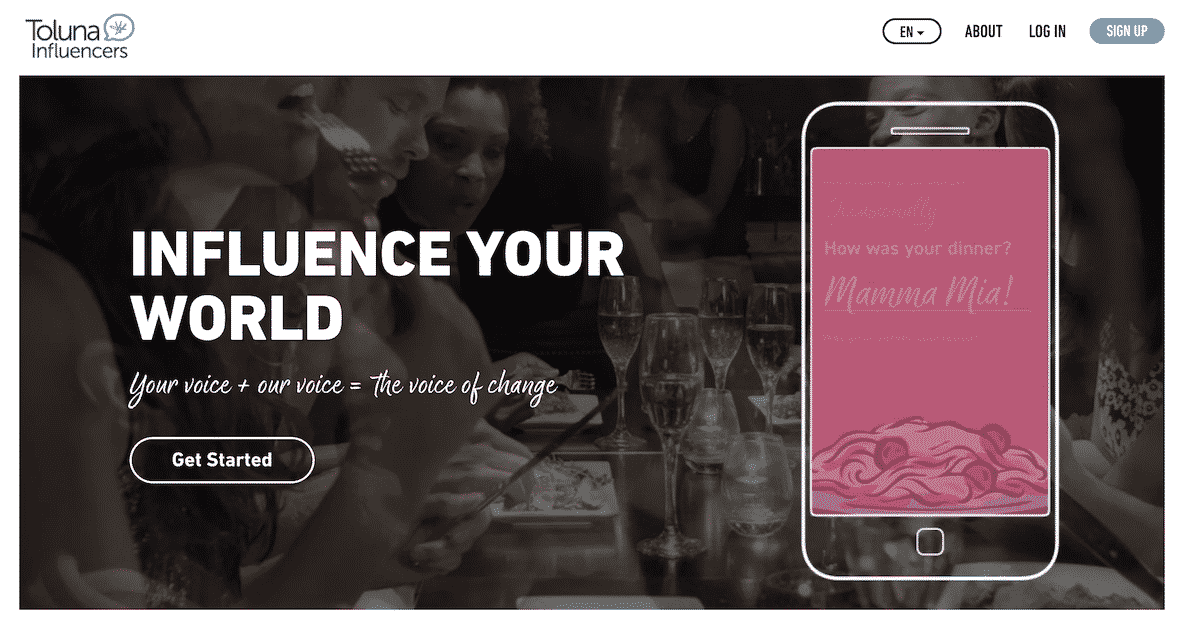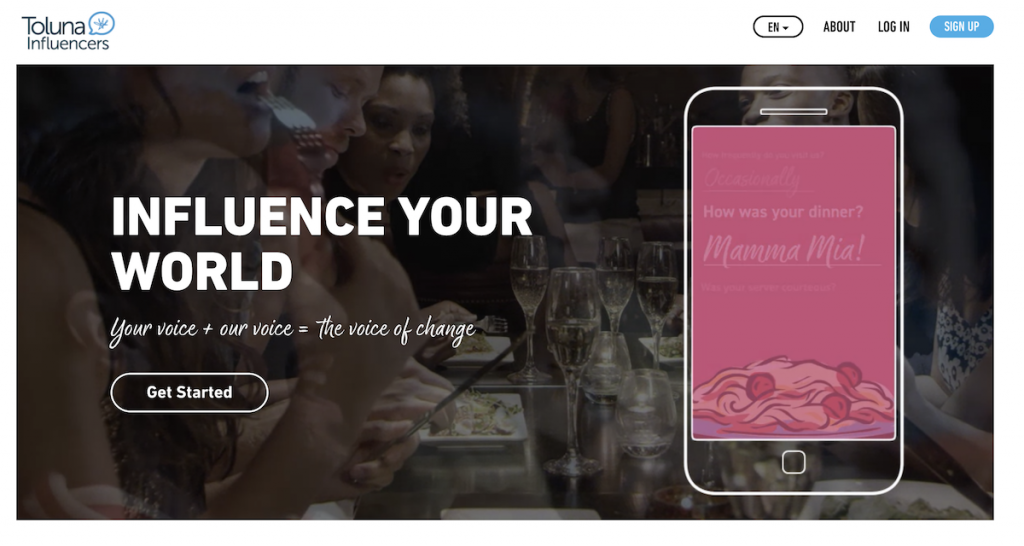 Toluna offers a unique blend of gaming rewards and survey opportunities.
While you can enjoy numerous games and earn rewards, you can also partake in surveys and influence the products and services of tomorrow.
14. App Flame: Gaming Rewards on Fire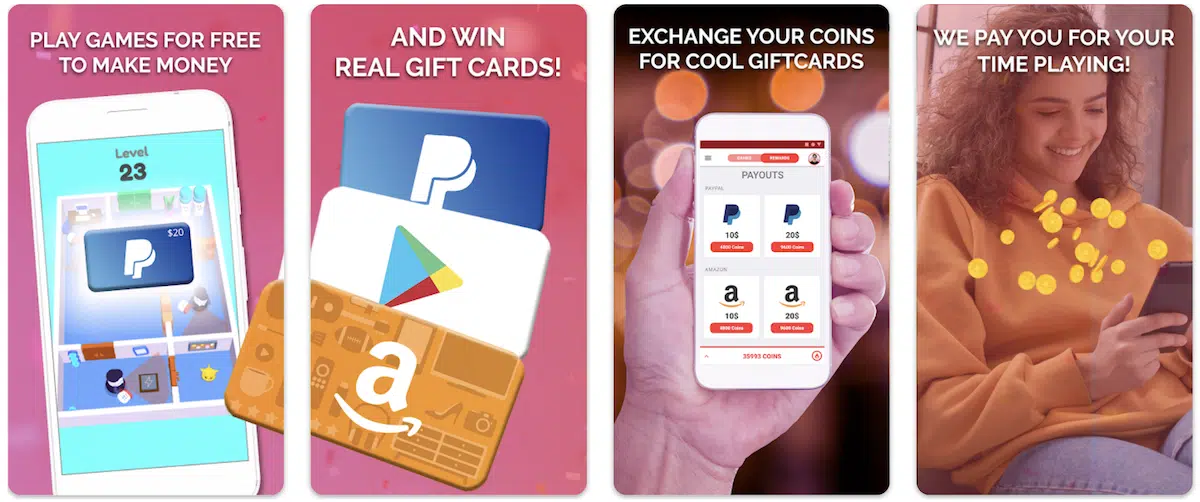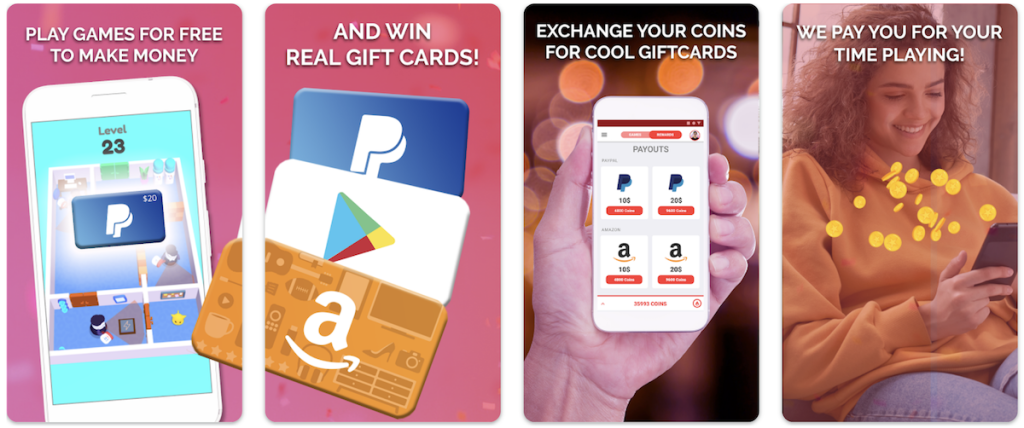 App Flame promises an enjoyable gaming experience with rewards to boot. By trying out new games, users can accumulate coins, which can then be exchanged for various rewards, including gift cards.
15. MyPoints: A Comprehensive Platform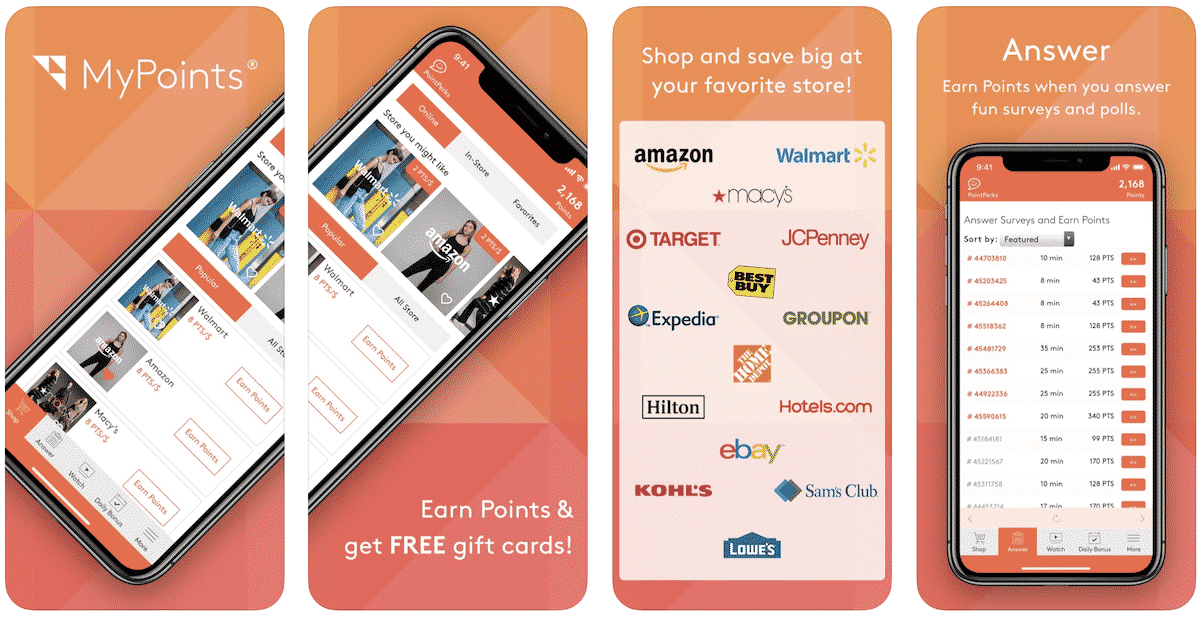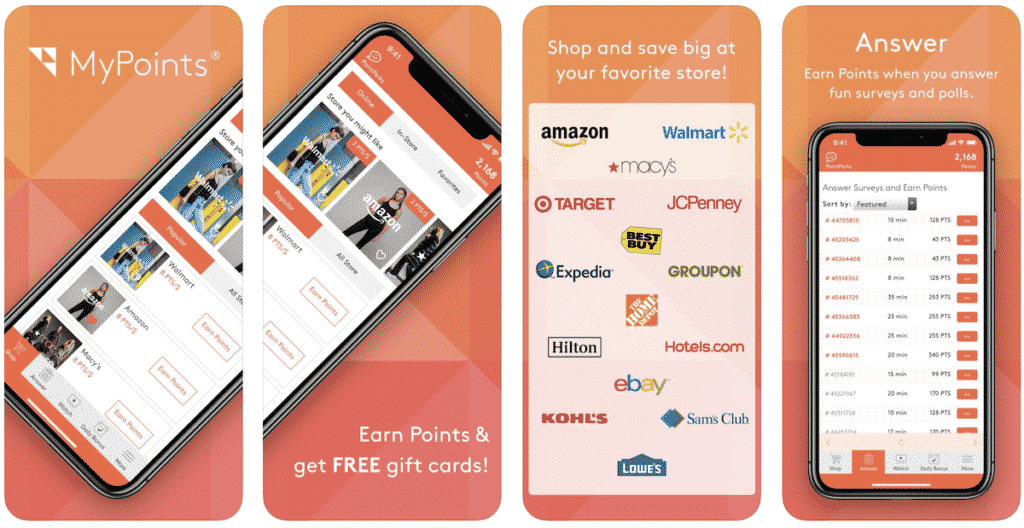 MyPoints, a versatile platform, not only rewards users for playing games but also for shopping online and watching videos.
It offers an expansive range of earning opportunities, making it a desirable Mistplay alternative.
16. JustPlay: Gaming Just Got More Rewarding
JustPlay is a promising platform for gamers looking for a wide selection of games paired with a substantial reward system. By simply playing games, users can accumulate points and exchange them for various rewards with apps like JustPlay.
17. Buff Gaming: Where Gaming and Earning Collide
Finally, Buff Gaming emerges as an innovative platform that caters to the passionate gamer. Many people ask, "Is Buff Legit?" But it is and it allows users to earn rewards while playing their favorite games, making it an attractive proposition for gaming enthusiasts.
Apps Like Mistplay Summary
As the gaming industry continues to expand and evolve, new apps like Mistplay are emerging, providing diverse options for gamers seeking rewards.
These platforms offer not only the excitement of gaming but also the potential for financial gain. Whether you're a casual gamer or a seasoned veteran, there's an app out there ready to reward your playtime.
Enjoy the thrill of gaming with the added bonus of earning rewards. Get in the game, and let the rewards begin.
What are your favorite apps like Mistplay in the Google Play Store or App Store?
Earn up to $100 today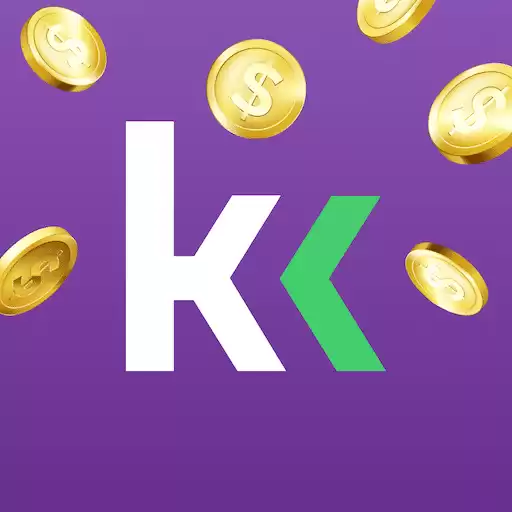 KashKick
Trusted by 2M+ users like you
This site pays you cash to play mobile games, save money, take surveys, and see offers — make $100 today. Over 2 million users agree that KashKick is a fresh and lucrative way to earn money and get paid directly to your PayPal!
SIGN UP & START EARNING NOW