Did you know that over 90% of employees are paid through direct deposit? It's a convenient way to receive your paycheck without having to worry about stopping by the bank.
In fact, most employers offer direct deposit as an option for receiving your paycheck. While you may have to verify your checking account details before you receive your first direct deposit, the setup process is relatively simple.
Knowing when direct deposits will hit, however, is a bit more tricky. That exact time could mean the difference between late payments and a dip in your credit score if you're not careful.
Our guide helps you to figure out when your direct deposit will hit so you can plan accordingly. We'll also introduce you to what a direct deposit is and how it works.
Depending on where you bank, you may find that your direct deposit hits at different times. However, there is a rhyme and reason to it.
Are you ready to find out what time direct deposit hits? Let's get started!
What is Direct Deposit and How Does it Work
You may have also heard of electronic funds transfers, (EFTs), which are direct deposits by any other name. Basically, this term describes an electronic transfer that directs money from the employer's account to the employee's account, typically for work that you've done per your employment agreement.
Most of these transfers go through the Automated Clearing House (ACH). Transfers incorporate high-level security measures, including bank-level encryption, so your funds and your personal information remain secure.
If you need cash now but unfortunately don't get paid today, direct deposits can't help you much. They process according to the Federal Reserve's schedule, which is Monday through Friday during standard business hours.
This means that any direct deposits made will not be processed on the weekends. Employers and banks typically try to make direct deposits available early if your payday falls on a weekend or holiday, but this is not always the case.
It doesn't cost anything to set up or receive direct deposits. Plus, you can choose how much of your deposit is placed in your checking, savings, and investments accounts, if you have any of these types of accounts.
Many banks require direct deposit to open an account. However, several bank promotions without direct deposit required exist so you can take advantage of them without having to worry about depositing money on a schedule.
Early Direct Deposit
Modern banks also offer early direct deposit. For example, here's the standard procedure when it comes to processing direct deposits:
The bank receives notice that one of its members has received a direct deposit.
In what's referred to as the "float" period, the bank prepares for the deposit by verifying the parameters of the incoming payment.
The seller stipulates when funds should be available and the receiving bank complies.
You receive your direct deposited funds.
In contrast, banks that offer early direct deposit avoid this float period by granting you access to funds the next business day. If you've established a routine where you get a deposit on the 15th and last day of each month, banks that offer early direct deposit have no problem "lending" you that money in advance and picking up their payment as soon as that direct deposit hits.
At the same time, these banks risk not receiving funds should the transfer fall through. That's why many traditional banks don't offer this feature.
At What Time Does Direct Deposit Hit
If you bank with some of the best national banks, you'll typically see your direct deposit clear within one or two business days at the most. When it comes to specific times, however, the answer can vary.
For instance, the time payments go through depends on when the employer sends the information to the ACH and when the receiving bank chooses to credit the deposit. Your direct deposit has to clear both of these entities before you can access it.
Generally speaking, most direct deposits clear by the time the bank opens the morning after receiving the direct deposit request. This can happen between 7 a.m. and 8 a.m. in most cases.
However, banks often try to get direct deposits cleared as quickly as they can. Sometimes the deposit may show up in your account by 12:01 midnight that next morning.
Benefits of Direct Deposit
The age-old question "Is online banking safe?" can apply to direct deposits, but you can rest assured your deposits are safe with this convenient feature. In addition to stringent security measures, direct deposits can often be safer than carting around a paper check all day long.
In fact, a direct deposit has several benefits, including not having to babysit a single piece of paper that could get lost, stolen, damaged, or destroyed. Then there's the matter of not having to pay for this privilege.
Direct deposits can also help you bank more efficiently. Instead of having to transfer funds yourself from one account to another, you can have part of your direct deposit go to your checking and part of it go to your savings or investment accounts.
Though you might assume you need a bank account to receive a direct deposit, the opposite is true. You can use a prepaid debit card to load and spend your paycheck just like you would with a debit card from a traditional bank account.
Some prepaid debit cards come with fees, including ATM fees for withdrawing money. However, you often get one free ATM visit per pay period to remove your paycheck via cash.
Banks that Offer Early Direct Deposit
Some of the best digital banks are those that offer you access to your paycheck earlier than you might expect. These banks with early direct deposit make banking convenient and easy so you can go about your day.
If you're looking for a way to invest in a high-yield savings account and cryptocurrency, look no further than Current. These savings accounts can help you earn more on the money you've already saved.
Current doesn't charge any monthly maintenance fees and doesn't require a minimum balance. Plus, you'll get overdraft protection without any extra fees.
When you use your Current debit card, you can also earn points and convert them to cash. You can also make mobile check deposits at any in-network ATM.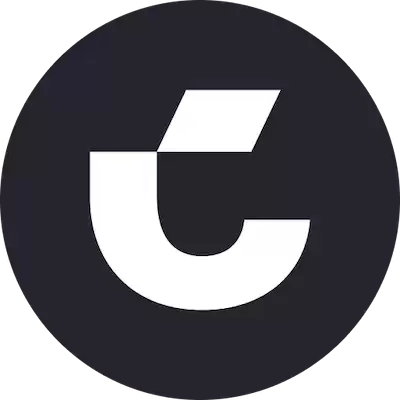 Current
Current is a mobile banking app with a Visa debit card that lets you build your credit, gets you paid up to two days faster with direct deposit and gives you free overdraft up to $200 with no hidden fees. Earn up to 15x points on purchases that are redeemable for cash back, 55,000 fee-free in-network ATMs, and instant gas hold refunds.
Open Account
Choose the Essential Checking account from Axos Bank to get paid up to two days early with Direct Deposit Express. You'll need $50 to open the account but you're reimbursed for all ATM fees.
Axos Bank doesn't charge monthly fees or require a minimum balance. However, you can take advantage of debit card management tools, bill pay, and peer-to-peer payments.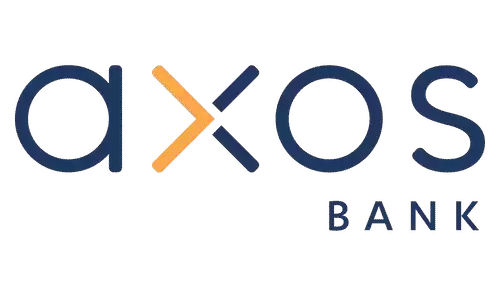 Axos Essential Checking
Open a free account and get paid two days earlier with direct deposit. You don't have to worry about keeping a minimum balance. As with the bank's other checking accounts, there are no monthly fees, and all fees charged by domestic ATM operators are reimbursed. Axos doesn't charge any ATM fees itself.
Open Account
Read Review
"No" is a strong word at Chime, where there are no fees, no minimum balance requirements, and no account opening minimums either. Chime is backed by Bancorp Bank, member-FDIC, so you can rest assured your funds are secure.
Chime also doesn't charge fees for overdraft protection of up to $200 with SpotMe or network ATM transactions. You can also use Chime to open a Credit Builder account to do just that or choose the high-yield savings account to make more on what you've already saved.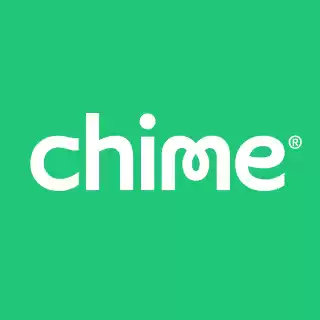 Chime
Chime is an award-winning mobile banking app with no monthly fees that can get you paid up to 2 days early with direct deposit. With over 135,000+ five-star reviews, Chime makes mobile banking easy with a modern and intuitive banking app that handles everything from tracking your spending and savings to paying friends.
Open Account
In addition to giving you your paycheck 48 hours in advance, Dave lets you earn up to 15% cashback with your new Dave debit card. Plus, you can set up Goals pods to save for your coveted purchases.
Speaking of purchases, Dave will lend you up to $500 with its ExtraCash feature. Plus, you can see local jobs near you that offer flexible employment with the Side Hustle feature.
We cover more details in our Dave app review, from what you need to sign up to how it compares to other banking and cash advance apps out there. You'll find all the specifics you need to decide if Dave is the right app for you.
Get up to $500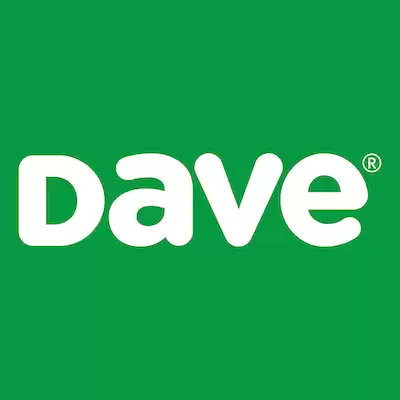 Dave
Meet the banking app on a mission to build products that level the financial playing field
Get paid up to 2 days early, earn cash back with Dave Rewards, and get up to $500 with ExtraCash™ without paying interest or late fees
Join millions of members building a better financial future
Open Account
Dave Review
Open a Momentum Banking checking account with Fifth Third Bank and you could get your direct deposit up to two days early. Plus, you won't have to worry about minimum opening balance requirements or monthly service fees.
Fifth Third Bank also offers a free debit card you can use at ATMs within the Fifth Third Bank network. There are no minimum balances to maintain and you can earn the benefit of the doubt to cover overdrafts with Extra Time.
Extra Time requires that you pay back your negative balance by the end of the next business day after overdrafting to waive the overdraft fees. Few banks let you overdraft, and this can help you make ends meet if you need to wait one more day before funding a purchase but don't have the money yet.
Unlock a $350 bonus with Fifth Third Bank!
Fifth Third Momentum® Banking
Special Offer: Open an account online now and pocket a generous $350 bonus. Your next financial move is just a click away.
Discover the perks of the Fifth Third Bank Momentum Checking account. Enjoy zero monthly service fees and say goodbye to minimum deposits or balance stress. Experience the advantage of receiving your paychecks and tax refunds earlier with the Early Pay feature. And when life's unexpected expenses catch you off-guard? Rely on MyAdvance for swift cash advances, no credit checks required.
Open Account
How to Sign Up for Direct Deposit
Signing up for direct deposit is an easy task, as long as you can get in touch with the HR department. Here's the basic process for signing up for direct deposit.
Contact your employer(s) and notify them that you want to set up a direct deposit for your next paycheck.
You'll receive a form that you'll need to fill out with your personal information.
This form will require you to write down your bank's routing number as well as your account number so your employer knows where to send your paycheck.
In some cases, your employer may request a blank, voided check to demonstrate proof of your routing and account numbers.
Instruct your HR representative on how you'd like your paycheck funds distributed. For example, you can place 80% in your check, 10% in savings, and the other 10% in your investment account, if you have one.
Wait for payday to confirm you're set up with a direct deposit.
While it might seem like you can assume all employers offer direct deposit, it's not a bad question to ask before you sign a contract. Knowing how you'll get paid, down to the specifics, can help you rest easy that everything's taken care of.
FAQs
Does it cost anything to set up direct deposit?
No, it does not cost anything to set up direct deposit. Talk to your employer's human resources department to see how you can set up a direct deposit for your paycheck.
What time does a direct deposit hit?
Direct deposits hit at various times depending on where you bank and what day it is. Banks are required by law to process direct deposits the business day after they receive the request to process them, but some banks are quick about getting those funds approved.
How can I get paid early?
In addition to setting up direct deposit to potentially get your paycheck early, you can also get paid up to two days early with several popular cash advance apps. These include Axos Bank, Chime, Current, Fifth Third Bank, and Dave.
How can I set up direct deposit with my employer?
To set up direct deposit with your employer, you may need to bring in a void check so the company has a record of your bank's routing number and your account number. You may need to deposit a physical check first as well, but it depends on your employer and your bank.
Pin Down Your Direct Deposit Payment
Waiting for money isn't always fun, especially when it's your paycheck. With direct deposit, you can skip the line at the bank and avoid worrying about losing the one piece of paper that ensures you get paid.
We hope this article has helped you to understand what time direct deposits hit so that you can plan ahead. Knowing when you'll get your money can help you make the right choices to avoid overdraft fees and/or late payments.
In addition, several cash advance apps will pay you up to two days early if you route your direct deposit through their banks. Getting paid up to 48 hours in advance goes a long way in easing your anxiety about making payments.
Now that you know a bit more about direct deposit and getting paid early, how can you use this knowledge to help in the future? Only time will tell.
Earn $200 bonus