Nowadays, your paycheck from your 9-5 jobs is barely enough to live on. After taxes and the like, what's left is barely enough to pay the bills.
And, to survive, it's now become important to have a job on the side that supplements your salary.
Even if you already work a full-time job, earning extra money on the side might help you save more money or pay off debt more quickly.
And if you think you don't have any skills or talents, various under the table jobs don't need specialized expertise. Many individuals are prepared to pay cash for easy tasks that anyone can complete.
So, if you're looking for a way to earn extra cash, this article is for you.
What Are Under The Table Jobs?
Any job that pays cash—or is otherwise off-the-record when you receive payment is generally referred to as "under the table."
Contrary to a typical 9-5 job, where taxes, social security, and other withholdings are taken out of your paycheck, earnings from under the table jobs aren't handled the same way.
With these jobs, you get paid upfront and are responsible for reporting the income for tax purposes.
For the most part, there are two categories of under the table jobs that pay cash: Either online or locally.
The difference between the two is your skillset level and the amount of time you can dedicate to either job category.
We're going to explore both of these categories so you can decide how you want to enter this fast-growing market.
Best Online Under The Table Jobs
The creation of the internet has provided several new ways to make money—a significant number of which you can do from the comfort of your home.
These online jobs occasionally offer payment in the form of PayPal cash, Visa gift cards, or shop gift cards.
Apps and Surveys
Using cash-back applications and using survey apps has never made anyone a fortune and will probably never will.
What these apps excel at and are designed to do is to provide a quick and easy method to earn additional spending money. Earning money with these apps and surveys is passive and doesn't require much time or effort.
The best way to utilize these apps is by setting up three or more of them to greatly increase your chances of earning up to $1,000 a year without much work or stress.
These are a few of the best under the table earning passive apps:
Survey Junkie: Survey Junkie is considered possibly the best and most popular survey app. You can easily take surveys while watching TV or standing in line at the grocery store and get paid up to $50 each. Sign Up today with Survey Junkie to start earning.
Swagbucks: With Swagbucks, you can easily earn money by watching videos, buying online, doing surveys, and more. Join now to receive a $5 bonus at Swagbucks.
MyPoints: Being one of the first cash-back applications, MyPoints has high reviews on Trustpilot. This app also pays you to do surveys, buy online, and more, and if you sign up now, you get a $10 sign-up bonus when you join MyPoints.
Additional ways to earn up to $100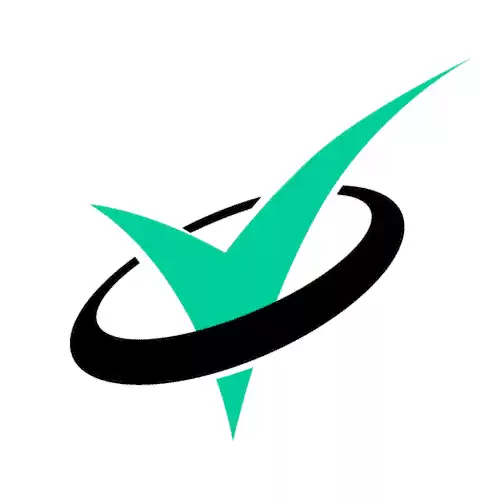 Freelance Writing
One major benefit of working as a freelance writer is that you can do jobs on your schedule. Freelance writing involves the creation of website material, informational articles, instructions, and blog entries.
And if you also choose to work with nearby, cash-paying clients, freelancing is a simple method to earn money under the table.
You could also branch out into SEO (search engine optimization) services, working by writing for clients who want to enhance their website traffic.
It is remarkable how much any website or blog can benefit from just a few small adjustments to search engine optimization.
Different platforms offer a market for ready writers, from Fiverr to Upwork. If you choose to work online, it shouldn't be that hard to land your first-paying customer.
Website Design
You may advertise your services for developing full websites if you're a little more computer skilled. Depending on the job size, you might easily make $500 to $5,000.
Surprisingly, a lot of neighborhood businesses still don't have a website. And they would be able to distinguish themselves from the competition, gather evaluations, and gain the trust of their clients even with just a one-page website.
Selling Your Craft
You may make some extra cash by selling your creations locally or online if you're more crafty.
Selling your musical abilities, for instance, may be one of the under-the-table professions for musicians that makes the most sense.
You can make music videos, write songs for other musicians, build an online music education school, and much more.
Consider other ways to market your musical abilities by using your creativity. Etsy, for example, is a great place to set up shop and showcase your talents to the world.
Selling On eBay
Selling on eBay is a great way to make money on the side. One effective way of doing this is by reselling items. Many people visit garage sales or thrift stores, buy in bulk at great deals and then resell them at a profit on eBay.
And if you don't have the time to drive from garage sales to thrift stores, you can buy items directly from eBay and immediately resell them for a profit.
Finding a niche on eBay is possible in various industries, including apparel, electronics, and collectibles. This might be a fantastic profession that pays under the table if you enjoy finding deals and bargains.
Best Local Under The Table Jobs
There are plenty of ways to make quick money under the table. And it doesn't matter if you're searching for a full-time career, part-time employment, or just a side hustle. According to research, cash jobs account for about 11 or 12 percent of the U.S. economy!
Although there are numerous methods to earn additional money online, some of the finest chances for under the table employment come from assisting others in your community or focusing on your area. Local, practical services you can provide to your community will always be in demand.
Here are some of my favorite suggestions for local jobs that pay cash, no matter where you may reside.
Delivery Driver
Most consumers like how convenient grocery delivery is, but no one likes paying exorbitant prices to grocery stores or outside delivery services.
If you don't mind a little driving around, delivery driving is a great way to make some cash by the side.
All you need to do is research the going cost in your area for grocery delivery services like DoorDash and start a lucrative side business based on fair pricing and trust.
Most likely, your contacts will have more faith in you to bring their groceries than they would a total stranger making a minimum salary.
Additionally, if you're prepared to spend more time at the office, you may make even more lucrative late-night supply and snack trips. One of the most well-known grocery delivery businesses is Instacart, where you may register to drive. You could also decide to deliver packages via Uber or Amazon.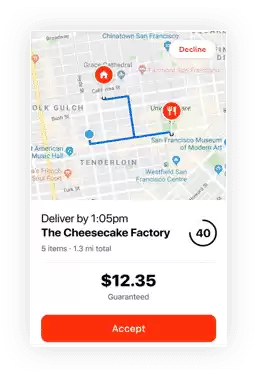 DoorDash Driver
Earn extra money for your short-term or long-term dreams with DoorDash. As a Dasher, you can be your own boss and enjoy the flexibility of choosing when, where, and how much you earn. All you need is a mode of transportation and a smartphone to start making money. It's that simple.
Learn More →
DoorDash Review
Dog Walking
Like children, pets can require a lot of effort. They may be rowdy and dislike being left alone for extended periods. This creates a great incentive for pet lovers, where you earn money by playing with and taking walks with dogs and cats.
Additionally, pet sitting isn't a profession that requires your total concentration, unlike babysitting. You may use your spare time to accomplish other things as long as the animal is acting properly and you take care of your obligations.
This is truly an enjoyable job that earns nicely and may be a terrific form of exercise as walking dogs. It can also develop into a side job that you genuinely enjoy.
Consider making money by walking dogs, regardless of if you own your dogs or are comfortable with other people's pets.
On average, pet-sitting services can net you anything from $20 to $40 a day—and the price may be considerably higher for overnight visits.
Some examples of top websites where you may locate pet care or dog walking employment are Care.com and Rover.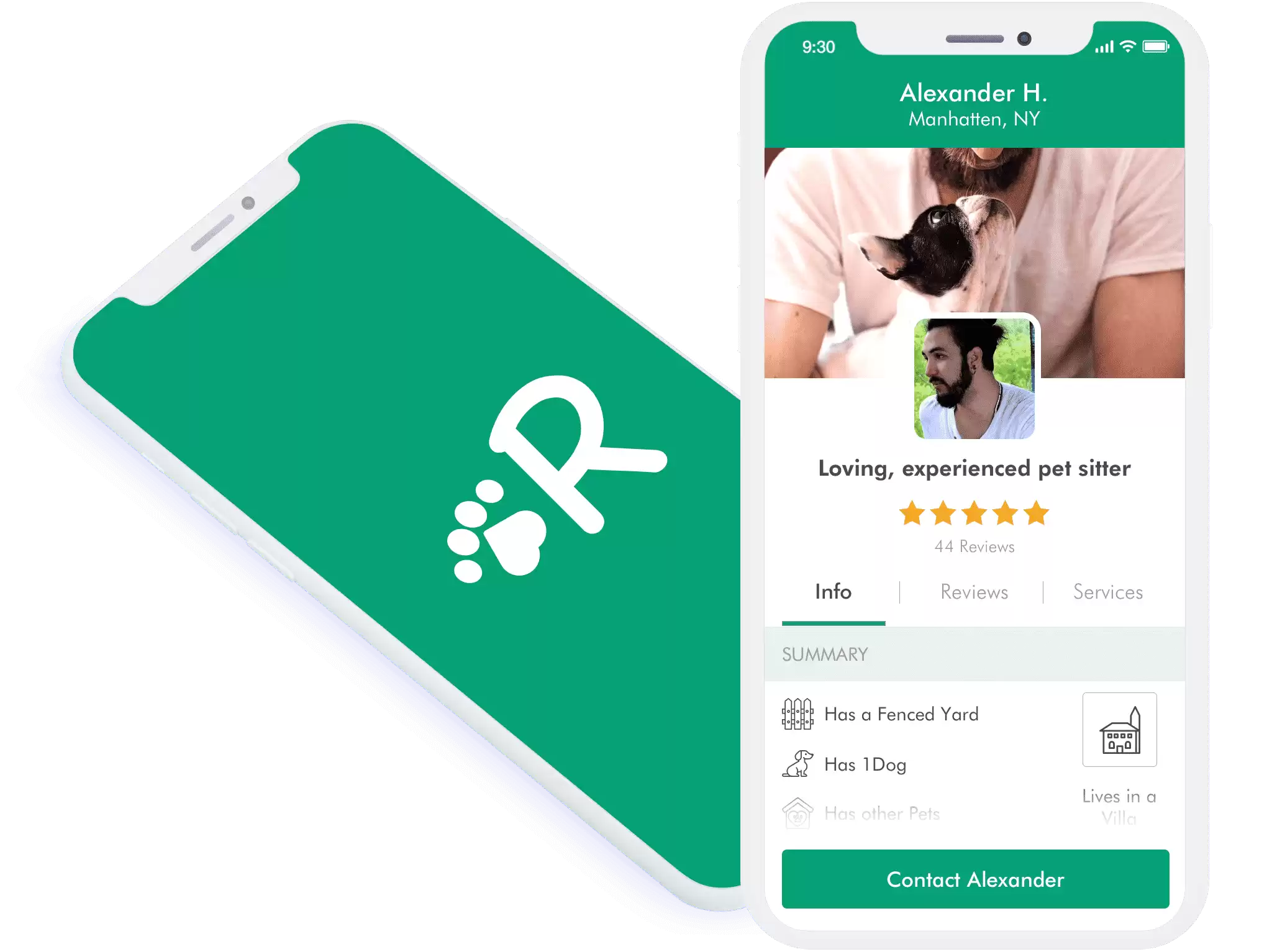 Rover
What can be more fun than walking dogs around your neighborhood and get paid? You can do it on your time and get paid today with Rover! According to Rover, dog walkers and sitters can earn up to $1,000 per month.
Start Earning
Bartending Or Waiting Tables
Service in the food sector can be quite strenuous. From dealing with challenging customers to work many hours in the evenings and weekends doing filthy labor, work that may seem menial to some is all typical requirements.
Nevertheless, it's sometimes a fantastic strategy to get some under the table cash through tips.
Waiters and bartenders sometimes trade the potential to collect tips for minimal pay. Depending on your place of employment and the kind of customers you serve, it is possible to make hundreds or thousands of dollars in a single night.
Mowing Lawns
To be profitable, you don't have to be a kid to mow lawns. In addition, residents might be ready to pay extra for a contractor who can work in straight lines, completes jobs correctly, and arrives on time.
You can certainly do more than take care of their yards, as it is recommended that you take a stroll around your area and make a note of the gardens, hedging, and trees that your neighbors have planted.
Every season offers chances to get money performing yard maintenance, whether it's mowing the grass, pruning shrubs, or raking leaves. And who knows, you might be able to launch a successful small business providing neighborhood maintenance services without having to step out of your community.
Photography
Even though everyone has a ton of photos on their phones, hiring a skilled photographer still has a unique appeal. Shooting family pictures or head portraits might earn you a significant income if you have a strong eye for photography and know how to use a professional camera.
If photographing people isn't your thing, you may use your creative talent to start a side business by photographing real estate or by selling your images to stock photo websites.
How To Find More Under The Table Jobs
It would help if you simply recognize where to look and how to discover the many under the table jobs in your neighborhood. If you need more inspiration, try these four locations.
Local Job Listings: If you're looking for an under the table job, it's important to keep an eye out for local employment prospects. Find regional employment boards to advertise your skills on if you're seeking somewhere to work. You can even discover occupations that pay money to assist you quickly, earning $3,000 or more.
Community Facebook Groups: On Facebook, you should be able to locate several cash-paying under the table positions. Don't play around when it comes to payroll and check to cash. You'll find that folks frequently ask for help with tasks like cleaning, yard maintenance, and child care on the site.
Craigslist: Craigslist is still feasible to discover other employment on a website like Craigslist. You might also look for seasonal work, housecleaning, or tutoring positions. The majority of these positions provide little income and do not require a lot of time or money.
From family and friends: If you know of someone in need of assistance, ask your friends, family, and neighbors. There may be some form of employment available for you, whether it's for cleaning, handyman labor, or landscaping.
One of the finest methods to spread the word that you're seeking a job is through word of mouth. And, when describing the kind of under the table job you want, it's important that you're specific.
Conclusion
There are several methods to supplement your income, whether through a regular side business or occasional jobs when you need cash. Although you must still pay taxes, working for less money still has a lot of advantages.
For instance, you receive your payment instantly rather than having to wait two to three weeks for a check. And instead of having your taxes deducted from your salary up front, you can postpone paying them. Another excellent approach to increase your savings or accelerate debt repayment is to work a second job.
Most popular ✔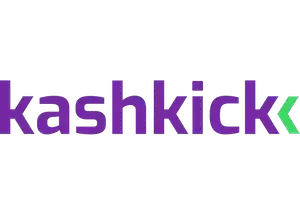 KashKick
Want to earn up to $200 or more in your first month? KashKick pays you for playing games, taking surveys, and more! Earn cash at home or on the go.
Create Your Account