Today, the success of your home sale hinges on your ability to sell it on the internet. Whether you are selling in person or listing it on a database, encountering digital processes is inevitable.
Efficient and effective internet marketing is the sure-fire way to sell your home at a higher price. Although you may be tempted to take shortcuts, the long-term benefits of a well-planned strategy will have large payoffs in the end.
With that being said, it would help to pay attention to some online selling tips that can greatly contribute to your success.
Some people prefer to work with real estate agents when selling their homes. While these professionals are known for providing some advantages, including the availability of vetted buyers and a few negotiated discounts or closing costs on paperwork like disclosures, inspection results, past taxes due on your property– they also mean losing out on hefty commissions and retainers from two entities: you as the seller and the buyer.
Here's a scenario
You are sitting on a couch, sipping your coffee, and thinking about unique tricks to sell your house. You come across a website that offers to sell your house fast and you are a bit skeptical about it.
However, when you visit the website, it says that you can sell your house without having to meet your buyer. The documents are all taken care of by experts and they deal on our behalf with the buyer's real estate agent.
Too good to be true, but luckily you are in for a surprise because many websites are now offering this option to make a house sale easier.
3 Reputable Websites to Sell Your Home Online
It's possible to find reputable websites that allow you to sell a house from home. All you need to do is upload relevant photos and information about the property (one can also record a video showcasing the best parts of your home), and your ad will be listed on their database of buyers and sellers.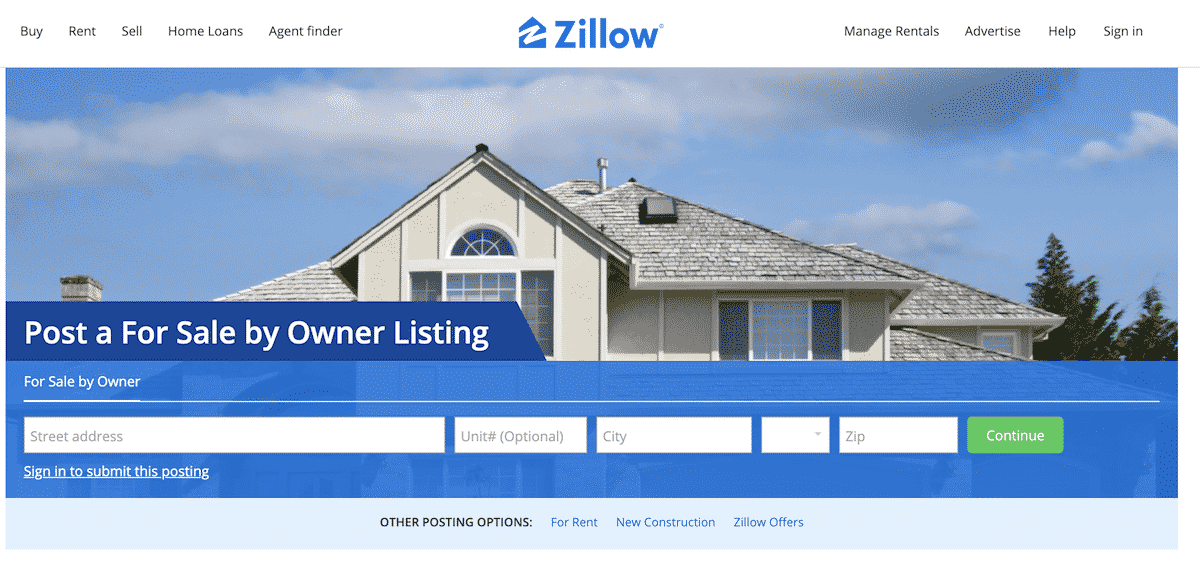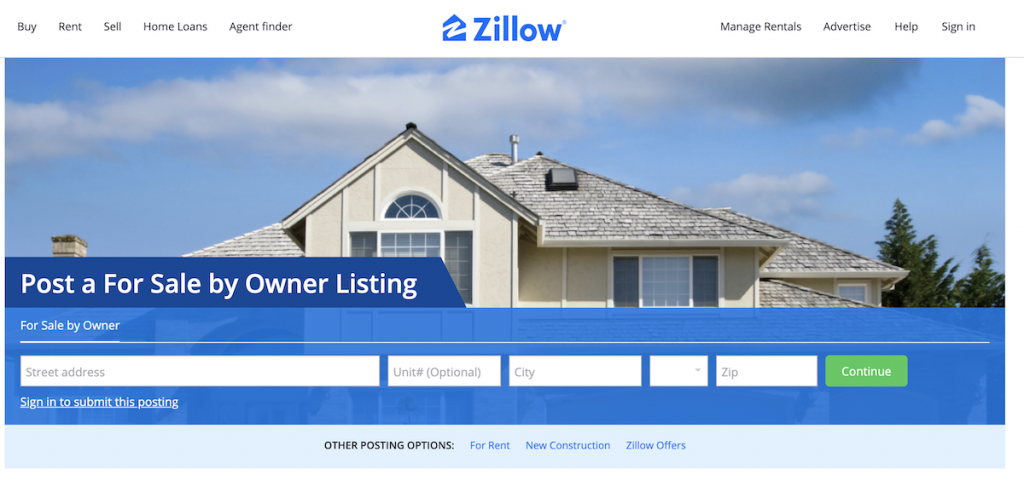 On Zillow, you can post a for sale by owner listing and sell your home without a realtor. That's right, post a listing for free, including video and unlimited photos. Your home will be listed on Zillow and Trulia, reaching the largest audience of home shoppers on the Web.
Home shoppers receive instant emails about new listings. Zillow is a great place to start because there are no restrictions on how many photos you can use and it's free.
If you have a real estate agent, tell him or her to take advantage of Zillow.com listing management tools (if they're not already). These services allow agents to list your home on Zillow, as well as Trulia and other websites, using their own contact information.
On Trulia.com you can post a free for sale by owner listing that generates real estate agent leads. So your home will be on the MLS (Multiple Listing Service), however, it's not mandatory to use an agent to sell your home so this works well if you don't have a real estate agent.
To post your home for sale by owner on Trulia, you will need to submit your listing through its partner site, Zillow. The site will walk you through entering your home and listing details. Then, your listing will be immediately sent to the verification team for approval. Once you activate your listing on Zillow, it will appear on Trulia within 24 hours.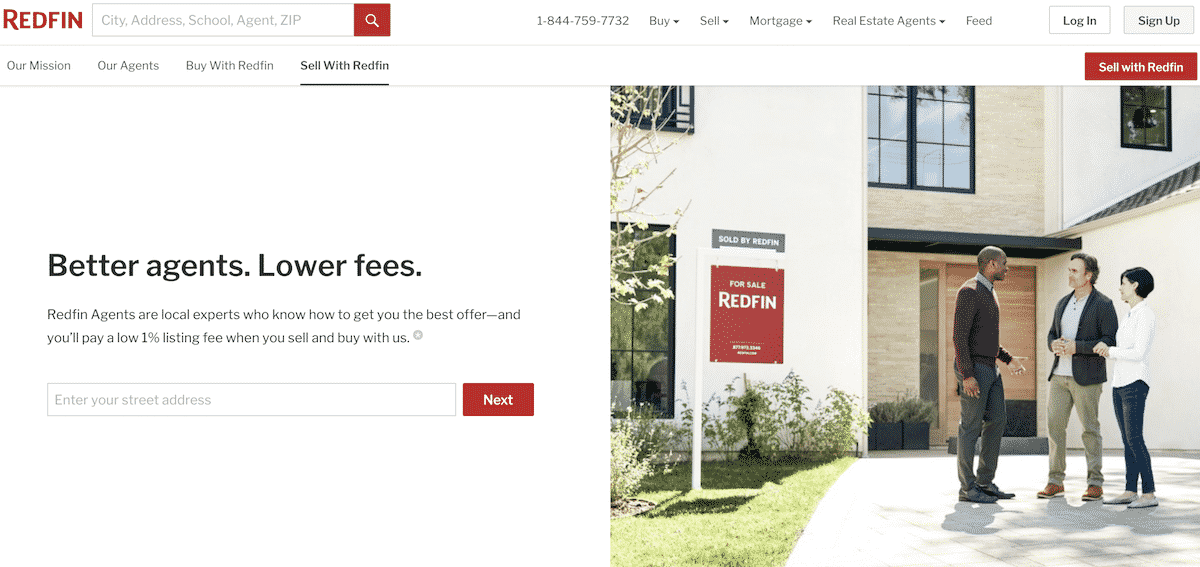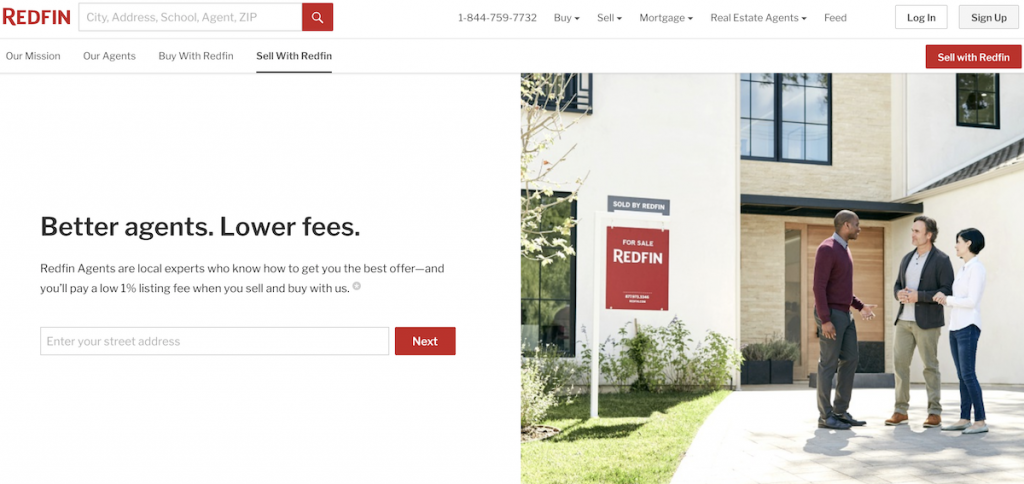 When you sell with a Redfin Agent, they are with you every step of the way. You'll meet with your Redfin Agent to discuss your goals, review your Home Value Report, and get help setting the right price.
Once your home is prepped, they take professional photos, put up a yard sign, and print flyers. Once your home goes on the market and you can track views, favorites, and tours in the Owner Dashboard.
Because Redfin Agents close nearly 3x more deals, your agent has the experience to negotiate the best offer for you. Once you've chosen a winning offer, your Redfin Agent's team will handle all the paperwork to make everything fast and simple for you.
Related: Real Estate Trends: What To Expect
Keep in mind
Consult these websites about how they can help you sell a home more quickly, at a better price, and without paying any commissions or fees besides the cost of advertising.
Those who have never sold a home through the internet before might not know how to do it. But thanks to new technology, selling a home from your living room has become easier than ever.
Tips on Selling a Home Online
Here are some tips on how to sell your house online. First, you should consider the three websites listed above. They feature a simple and user-friendly interface that allows you to create an account where you can upload photos of your home for free. If you decide that these sites seem legitimate and are worth using, here's what to do.
It's the age of virtual tours
Feel a little uneasy about hosting an open house? Why not go with something new and more exciting – as in, a virtual tour maybe?
A virtual tour is where a person leads another person by the hand, holding the camera from room to room.
You can also add a commentary on the features of the room or just plain background music. Buyers love virtual tours, so if you can make one, it will be a plus.
Take artistic pictures
If you cannot make a virtual tour video, then your next option is to take pictures of the rooms.
Decorate the room sparsely and take pictures in the morning, in a warm light glow. Include as many pictures in the album as you can and post them online.
Use social media advertisting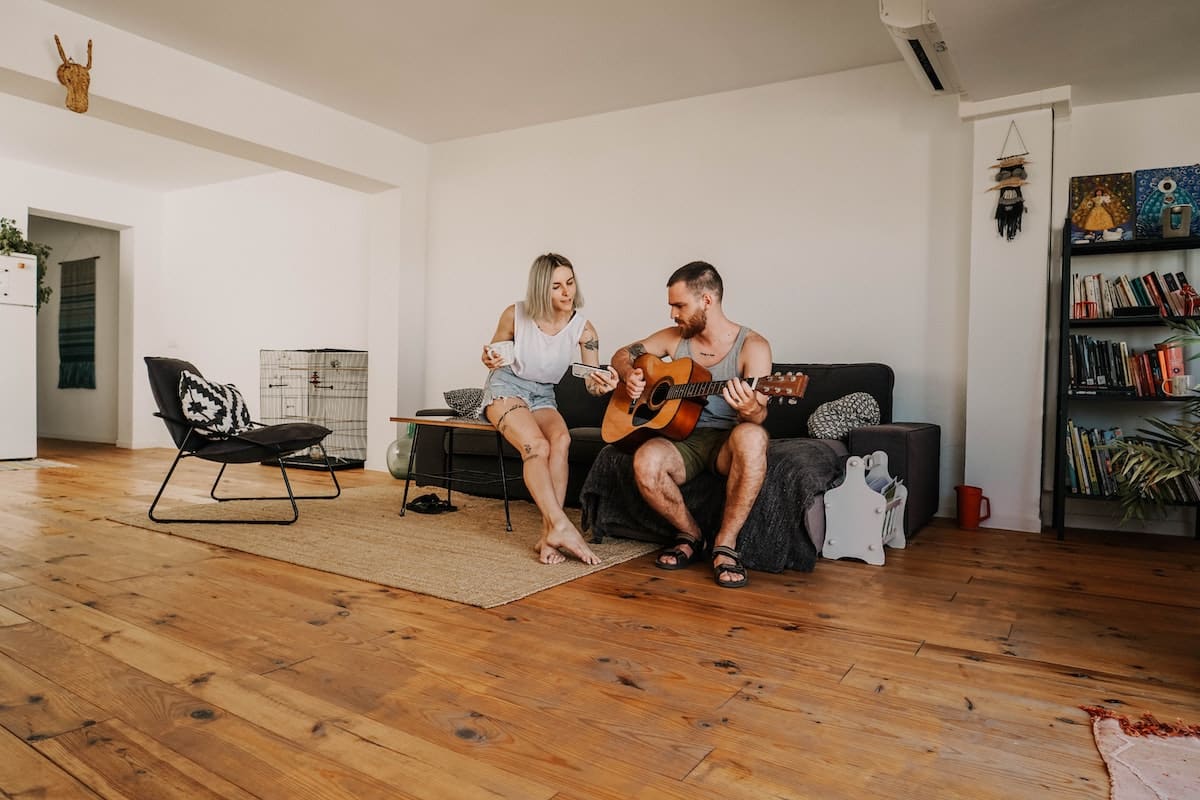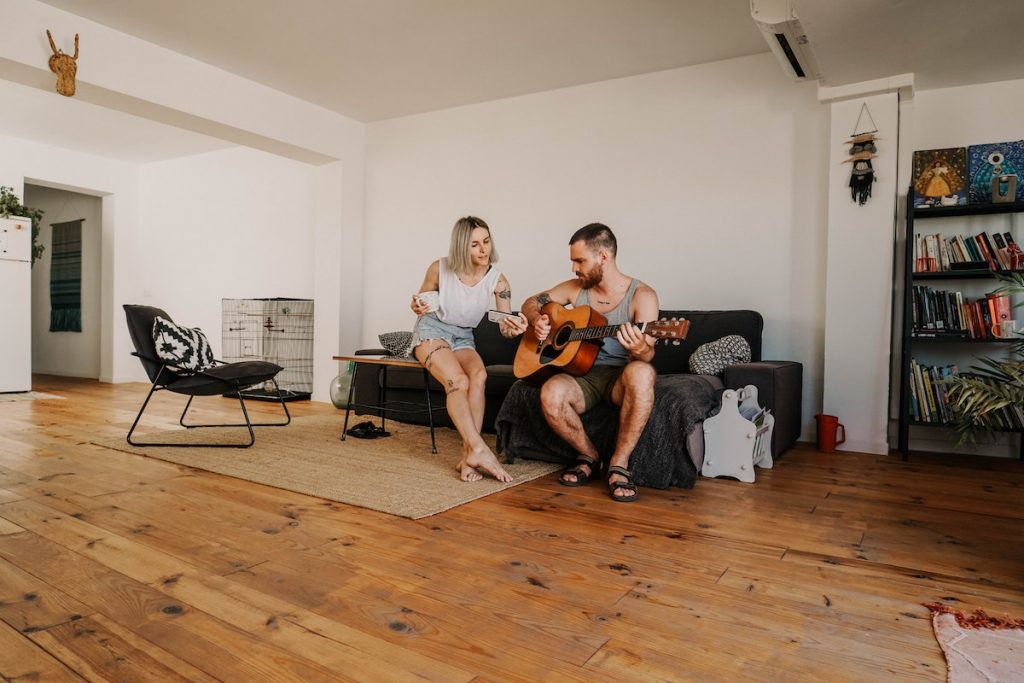 Always go for premium listing when it comes to selling your house. This will bring your house to several buyers' attention.
Now that the basics are taken care of, start posting advertisements on social media websites.
You have a better chance of gathering more attention, as compared to print advertisement.
If you need help with social media marketing you can get help from digital marketing services in your area.
Hire online conveyance services
When you have received an offer, it does not mean you have to meet with the buyer. Conveyance services will now take care of the rest of the problems.
Their basic services include:
Dealing with the buyer and his real estate agent on your behalf
Liaising with the person who is providing the buyer with the mortgage
Dealing with financial institutions
Negotiating on your behalf
Preparation of the documents
Transfer of the property
Keep in mind that, most prospective buyers will check your property records, so make sure everything is accurate and up to date so to be buyers don't see the wrong information.
Related: 15 Best Real Estate Investing Apps
Things To Consider When Selling Your Home Online
Even in a seller's market, having the right features can make all the difference when trying to sell your home. "Irresistible" features will naturally result in increased competition between buyers, allowing you to land a higher selling price and get your house sold much more quickly.
But which features will have the biggest impact?
The following highly desirable elements are sure to help your home be in high demand — and making needed upgrades to these areas could ultimately yield a significant return on investment.
Outdoor patios
Interestingly, one of the most irresistible home features is actually found outside the house. Even in homes with relatively small yards, many homeowners enjoy having an outdoor area where they can entertain guests or simply enjoy a relaxing evening.
Better yet, such additions are among the most cost-effective renovations you can make.
According to Extra Space Storage, "Outdoor living spaces are great ways to extend the living space of a home without having to make major indoor renovations. Eighty-five percent of home buyers want an outdoor patio, making it a highly desirable feature. In fact, adding a patio to your home or upgrading an existing patio can increase the value of your home and provide a return on investment of between 100-500 percent."
Home security system
Having a home security system is crucial and you should take into account when looking to list your first home. Many people seeking new homes will value a home security system or home security alternatives, especially in 2022.
So it might be time to look into ramping up your security system efforts so that you can list your home and sell it with ease.
Central air conditioning
Your air conditioning system may not be the most eye-catching part of the house, but for many buyers, the type of system you use can make a major difference in their purchasing decision.
A study from USA Today found "Nearly seven in 10 homeowners said they would be willing to pay more on central air conditioning … Central air conditioning was considered 'very important' by more than 60 percent of people in all age groups."
Thanks to their ability to effectively deliver cool air throughout the house, central air conditioning is viewed as a must-have in hot or humid areas. Central air conditioning can increase your home value by as much as 10 percent — so it might be time to replace your window-mounted units.
Hardwood floors
With their attractive look and minimal maintenance needs, hardwood floors are extremely appealing to potential home buyers. In fact, some studies have found that as many as 54 percent of buyers say they will pay more for a house with hardwood flooring.
Hardwood's durability is a key factor in its appeal. With proper maintenance and occasional refinishing, hardwood can last for 50 years or more — carpet, on the other hand, typically needs to be replaced after 10 to 15 years.
These attributes make hardwood flooring especially attractive to buyers with pets or children.
Energy-efficient upgrades
While it's true that an increasing number of home buyers are interested in reducing their impact on the environment, there's another reason why energy-efficiency has become a home-buying buzzword: long-term savings.
From reduced maintenance needs to lower utility costs, the potential for such future savings can often make buyers much more willing to pay extra now.
For example, windows are a major contributor to home heat loss, with the U.S. Department of Energy reporting that "windows are responsible for 25–30 percent of residential heating and cooling energy use." Energy Star windows, LED lighting and other environmentally-friendly upgrades will make your home that much more appealing.
New appliances
While a recently remodeled kitchen is highly attractive, new appliances are an absolute must if you wish to appeal to potential buyers. In fact, with new appliances, you may not even need to spend tens of thousands of dollars to remodel your kitchen!
Appliances that are 10 years old or older can be very unattractive to potential buyers. Reduced energy efficiency and the increased likelihood of maintenance and repairs means that many buyers feel they will need to buy replacement equipment in the near future.
Taking care of this upgrade yourself will remove this burden from buyers' minds and increase your home value. According to Consumer Reports, stainless steel is the best option for cultivating an "updated" look.
Freshly painted front door
You probably won't see this item on many lists of "most-wanted" home features — but this simple maintenance task can make a huge difference in your ability to sell your house.
As Jaymi Naciri explains, "A buyer approaching your house will notice if your door isn't pristine and may project the lack of pristine-ness onto the rest of the house. A fresh coat of paint is inexpensive but the impact is dramatic."
First impressions are everything.
You don't want a potential buyer to form a negative perception of your home simply because your front door is scuffed up. Touching up your front door (as well as your siding and garage doors, when needed) will help you make a good impression so you can sell your home.
Giving Them What They Want
While every home buyer is unique, these features are either overtly or subconsciously desired by the vast majority of those in the housing market today.
As you make the needed changes to ensure your house provides what these buyers want, you'll be better positioned to quickly sell your home at a favorable price.
So, there you go, tips on how to sell your house, while sitting on your couch. These tips will help you make a quick sale, without having to deal with the buyers or any kind of documentation.
This article should have helped you figure out how to sell a house online and if you have any questions just let us know. Your next step in the process is figuring out how long the closing process takes. Good luck!