Artificial intelligence (AI) has quickly become part of our daily lives in more ways than one. Many people have taken AI to the next level by implementing it to earn money.
Take Caryn Marjorie, for example. A famous Snapchat influencer, Marjorie beta tested an AI double that chatted with her devoted audience and made over $70,000.
AI can complete numerous tasks for us in the modern world, from setting a 10-minute timer to recommending financial solutions. It's only logical that we take those same programming functions and turn them towards profit.
If you're curious about AI and how to use it to create multiple passive sources of income, you're not alone. This trending topic is a favorite among audiences, especially those tired of the old rigamarole of a 9 to 5.
Our guide includes several ways to make money with AI, from creating content to designing products. None of them require coding experience or anything more technical than a creative mind.
Are you ready to learn more about how to make money with AI? Let's get started!
16 Ways to Make Money with AI
Millennial entrepreneurs delight in finding new ways to monetize processes and innovatively earn a living.
If you're starting your own business and want to know how AI can help, the programs below can provide the necessary tools.
ChatGPT
Have you wondered about how to make money with ChatGPT? Millions of entrepreneurs have already made money with ChatGPT or used it to establish a money-making endeavor.
ChatGPT continues to prove itself as a valuable tool in many aspects.
For example, you can create the following and more with ChatGPT by your side:
Blog post ideas
Video scripts
Social media captions
Business names
Recipes
Itineraries
Coding
The list continues to encompass practically any industry. ChatGPT proves a versatile tool you should consider if you want to make money with AI.
We've created an entire guide on ways to make money with ChatGPT, providing you with expert insights and lucrative strategies to maximize your earnings!
Jasper
Though ChatGPT may reign supreme, Jasper has been helping content creators draft blog posts for a few years. This AI program works similarly to ChatGPT, so it stands to reason you can use it like ChatGPT to make money.
Jasper is widely regarded as a premier AI tool catering to the needs of business owners and blog creators. With Jasper, they can efficiently organize their blog posts, strategize their SEO endeavors, and optimize their content creation process.
By leveraging Jasper's capabilities, users can effortlessly generate comprehensive outlines for their blog posts, which can subsequently be utilized to guide content creators or serve as standalone prompts for Jasper to autonomously generate complete and engaging blog articles.
Jasper works best if you're running a how-to blog and need custom artwork without paying for stock photos. You can use this artwork on your social media or sell it to clients so they can use it.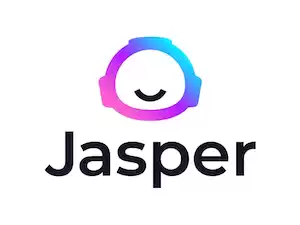 AI Image Enlarger
Learning to manipulate an image can get you pretty far if you want to make extra money in this digital age.
With AI Image Enlarger, you can offer photo editing services and create images for your blog or social media.
You can also use AI Image Enlarger to create digital products and printing services. Many entrepreneurs use this AI program to optimize images as well.
Beautiful.ai
If you need cash now, finding a business professional who needs an impressive presentation can benefit both parties. All that's necessary is Beautiful.ai, an agreement, and payment.
With Beautiful.ai, you can create stunning business presentations that will impress you and your clients. You can also use this AI program to teach courses or offer consulting services.
Boomy
Are you passionate about music but unsure how to find a profitable niche? Check out AI software like Boomy that helps you create original music you can use and sell for a profit.
Boomy provides the virtual studio you need to make the music you love. You can also create and sell music for YouTube shorts, Instagram reels, and more.
In addition to music tracks, you can also offer your composition services. Create custom tracks for your clients to use as they wish.
Descript
Transcribing audio files daily can wear on you, especially under strict deadlines. With Descript, you can instruct AI to transcribe for you and focus on other tasks.
For instance, you can use Descript to edit audio and video, from podcasts and recorded interviews to movies and shorts. Use this skill and AI program to create your custom audio and video or help others do the same.
Durable
Get paid today by using Durable to create websites for your customers. You can easily combine images and text to develop a website without having to know a drop of any coding language.
Durable also doubles as an ad-generating platform and invoice-making service. Find clients who want a website and Google ads, and you're ready to establish a business using Durable.
Magic Eraser
Photo manipulation can take quite a while, depending on what look you're going for and what you've got to work with. Use Magic Eraser to touch up photos in new ways you'd never thought you could.
For example, if you don't like a particular object in a photo, simply use Magic Eraser to remove it. You can also use Magic Eraser to your financial advantage.
With Magic Eraser, you can gain clients and earn money by editing photos, creating products with those photos, and building your portfolio. You can also make stock photos to sell as well.
Midjourney
Have you ever had an idea for an image but couldn't translate it to the page? If you've run into this issue before, you need Midjourney.
Midjourney is an app that allows you to enter a prompt for an image. If you enter "cartoon of a cat with stacks of dollar bills in the background," Midjourney might generate something that looks like a fat cat among his millions of dollars.
You can then place this image on several products, from T-shirts to mouse pads and more. Midjourney can also be used to create custom graphics for logos as well.
Once Midjourney creates your image, you can download it and manipulate it to your heart's content. You can also offer your services as a logo or T-shirt designer to monetize using AI.
Pictory
Reading pages of blog posts isn't something the public tends to do unless they're looking for specific information. If you want to take your blog to the next level, consider Pictory.
With Pictory, you can easily create and share videos generated from your long-form content. Simply take your final copy and use Pictory to create a publishable video complete with captions, music, footage, and voiceovers if necessary.
In addition to using Pictory for your blog, you can advertise your services to other established blogs. If you can write or generate content somehow, you can also create the long-form content you'll use to generate the video.
Reface
Knowing what is popular among audiences is part of learning how to become a good entrepreneur. Most recently, spoofing movies and showcasing your favorite actor top the charts.
To accomplish this task, entrepreneurs use Reface, an app that lets you take creative license with practically any movie. Swap the face of your favorite actor or actress into the scene, and the storyline takes on a whole new meaning.
You can easily make money with Reface by creating modified digital products. You can also take video editing to the next level and develop a portfolio to showcase your talent.
If all else fails, there's still affiliate marketing. Even if you just build up a social media following, that attention is worth money nowadays.
Scribe
Teaching others can help you earn more, especially when figuring out how to make money with AI. Scribe is a Chrome extension you can download to create and sell tutorials on practically any subject.
With Scribe, you can create content to share on your blog or through sites like Skillshare. Put on masterclasses for subjects you're passionate about, and you could earn a tidy sum.
Scribe also lets you earn affiliate income with sponsored posts and advertisements. If you want to share your knowledge and make money while doing it, Scribe's AI program can help.
Teespring
If you're looking for a way to make money with social media, Teespring has your back. This software allows you to create T-shirts, hoodies, and other products featuring your designs.
For example, if you're a dog lover, you can create custom T-shirts and mugs that speak to the life of a dog owner. If you share and market these designs on social media, you can make money hand over fist.
Creating an account with Teespring is easy. Choose the colors, designs, sizes, and products you want to feature, and it's as simple as that.
Tome
We've all likely been told at one point that we should write a book. With Tome, that goal can become a reality sooner than you think.
Tome is a storytelling app you can use to create and sell the tales of your life. You can also implement it to make money with the right approach.
Once you know how Tome works, you can offer editing services for prospective authors. You can also develop stories to sell in contests or even publish them through Amazon's Kindle Direct Publishing platform.
Tribescaler
These days, celebrity status comes more from your number of followers than anything else. If you're passionate about using Twitter to reach your audience, Tribescaler can revolutionize your approach.
Tribescaler allows you to expand your reach in building a personal brand via Twitter. Besides improving your Twitter profile, Tribescaler can help you do the same for others.
For example, you can monetize your Twitter network, collaborate with like-minded brands, and offer marketing and management services. Knowing how to leverage a brand's social media to improve sales proves an invaluable skill these days.
Wallet.AI
Some people might find it a huge risk factor to trust AI concerning finances. However, Wallet.AI can help you make better financial decisions and come up with similar recommendations for your clients.
After using Wallet.AI to receive personalized recommendations about debt, savings, investments, and retirements, you can implement this software to your advantage. Create financial plans for your clients, offer financial management services, or develop a startup business to improve your finances.
Pros and Cons of Using AI to Make Money
Determining how to make money with a laptop and an AI program can take more work than it looks. Here are some common advantages and disadvantages of using AI to supplement your income.
Pros:
Many free AI programs to choose from
Convenient automated features
Reduces creative workload
Multiple features tackle several use cases
Saves time and money
Helps entrepreneurs grow
Cons:
Not necessarily a plug-and-play solution
Can take jobs from workers
Fails to embody human-like qualities fully
Lacks a creative element
Some features require payment
Not always the best solution
The use of AI technology within the creative process continues to divide audiences. Some embrace the change as an evolution, while others condemn AI as a product of coding, not a creative, thinking, feeling entity.
FAQs
How can you make money with AI?
You can make money with AI in numerous ways, from creating printables and designing T-shirts to developing websites and generating content. With the right approach, you can create several businesses that implement AI in some way to turn a profit. 
Is it legal to make money with AI?
Yes, using AI to make money is legal if those endeavors stay within the law. You can legally use the free resources listed above to earn money. 
How much can you make in a week with AI?
How much you make with AI in a week depends on what you use the technology for. Some people make a few bucks here and there while others retire on it. 
Use Your Superior Intelligence to Earn More with AI
We've gotten used to using AI daily over the past several years, with no end to the integration in sight. Instead, AI continues to thrive as a money-making tool we can use at our discretion to improve our lives.
We hope this article helps you see how to use AI to make money. While it might take a minute before you begin making a respectable amount, the potential exists.
With so many possibilities, it's all about using your creativity to shine. Make a difference in the world by sharing with others your unique perspective.
How can you use AI to make money and accomplish your life and financial goals?
Want a remote job? Get a FlexJobs membership just for $2.95!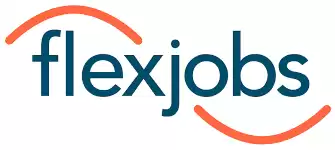 FlexJobs
Get access to vetted remote job listings for just $2.95 for 14 days
Enjoy partner discounts on products

Extensive job search resources & support
Click to Get $2.95 Deal
Earn up to $100 today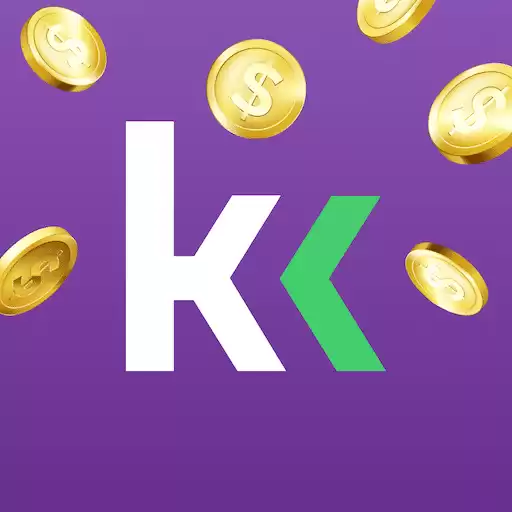 KashKick
Trusted by 2M+ users like you
This site pays you cash to play mobile games, save money, take surveys, and see offers — make $100 today. Over 2 million users agree that KashKick is a fresh and lucrative way to earn money and get paid directly to your PayPal!
SIGN UP & START EARNING NOW