William James Sidis has the current highest IQ in the world at anywhere from 250-300. This IQ is nearly twice that of Albert Einstein's!
For those of us who are happy with a normal IQ, becoming smarter can be quite a challenge. After all, it takes a lot of brain power to, well, increase your brain power even more.
If you're looking for a fun and exciting way to build up your mental strength, we've got a list of apps you're sure to be interested in. Plus, most of these apps are available to download for free on both Android and Apple phones.
Download a few game apps that make you smarter and you could improve your brain health over a few weeks to a couple of months. The next time someone tells you to get off your phone and stop rotting your brain, you can kindly respond, "I'm exercising my brain with this game."
Are you ready to learn more about game apps that make you smarter? Let's get started!
How Can Brain Games Make You Smarter
The chances that you'll get paid to play games are higher these days with so many win-real-money apps.
However, even Android and iOS game apps that pay real money can rot your brain instead of stimulating it.
The apps and brain games on our list below can help you in several ways:
Teach you money management skills
Improve your critical thinking
Develop your conversational and social skills
Improve your hand-eye coordination
Push you to practice problem-solving techniques
Challenge your math skills
We often overlook many of the cognitive benefits of game apps that make you smarter, including improving your memory and attention.
You can also introduce these apps to your family and friends and share your experiences.
19 Apps and Games That Make You Smarter
Game apps can make you smarter, and sometimes even happier, as long as you stick to a routine and challenge yourself.
As you go through this list of game apps that make you smarter, write down which ones pique your interest and search for them on the App Store or Google Play Store.
Note: These brain game apps are ordered alphabetically and not ranked.
1. Blackbox
Blackbox is an Apple device-specific app that earned the Apple Design Award and incorporates dozens of minigames within a single platform. The app challenges you with puzzles games and brain teasers that boggle the mind to have you thinking outside the box. 
Blackbox is free to download and has a 4.8-star rating on the App Store. If you're looking for something new besides tapping the screen or completing puzzles, Blackbox is the challenge you need to jumpstart your brain waves.
2. Brain it On!
Available on the App Store and Google Play Store, Brain it On! is a fun game you can download to solve physics puzzles. You can even compete with friends to earn the Brain it On! crown.
The best part is that these physics-based puzzles have multiple solutions. The app challenges you to come to your own conclusion through your creativity by drawing shapes to solve the puzzles.
Brain it On! has hundreds of puzzles to choose from, with new ones frequently added. Players can also create their own levels and share them with the larger community.
Moving between levels requires that you complete one level to unlock the next one. However, you can purchase the game outright to remove ads and unlock all levels, hints, and the level editor.
3. Charades
Best played with friends and family, Charades can also be downloaded to your Android or Apple phone. You'll gain more brain benefits if you play in person, but you can also stimulate your brain by watching, too.
The game of Charades activates several areas of the brain, including those that process simulations and mentalization. This game can help you imagine what it's like to be in someone else's shoes and quickly make sense of new information.
4. Chess
Learning how to play chess takes more time than it does learning checkers, but the positive ways it affects your brain are often worth it. In fact, playing chess can have several benefits for all ages.
For example, the New England Journal of Medicine found that adults over 75 who participated in chess were less likely to develop dementia. Adults of any age have also noticed benefits in other areas of their life, just from playing chess.
Chess can help you with pattern and object recognition. Elementary students can improve their math skills and reading scores by playing chess a few hours per week. Chess is available for both Apple and Android devices.
5. CogniFit Brain Fitness
Available for both Apple and Android devices, CogniFit Brain Fitness introduces several brain exercises you can use to improve your mental planning, memory, and math skills. The app will also personalize your training to accomplish your mental health goals.
CogniFit Brain Fitness tracks your progress and maps your focus levels. It will also report cognitive measurements based on your gameplay.
If you're looking for an app to test your brain, download CogniFit Brain Fitness and give it a try. It's a smart choice!
6. Duolingo
There's no denying that learning a new language can certainly challenge the old cortex. Duolingo works for both Apple and Android devices and teaches you over 30 languages.
Downloading Duolingo is free, but you can also pay $9.99 per month to unlock additional features. Duolingo will tailor your learning program to you and help you gain fluency at the level you're striving for.
Learning a new language with Duolingo doesn't have to take all day. The app will set a schedule based on your needs and prompt you to complete short lessons of a few minutes or more.
Most casual language learners opt for about 20 minutes of language practice per day. In addition, Duolingo motivates you with attainable goals so you can relish in your accomplishments.
7. Eidetic
This Android-only app is a must-download if you're a student struggling with remembering specific information. The app also lets you save anything you think is interesting or fun.
Eidetic's approach is simple: it spaces out your learning so you can better retain smaller pieces of information. It will test your knowledge and increase in difficulty as you grow.
This app will even let you share your progress as you move through the lessons. If you need to remember something for a test or quiz, Eidetic can help.
8. Elevate
Training your brain to think harder and become smarter often takes baby steps, not marathon-like study sessions. That's why Elevate developed a daily program you can use to stimulate your brain to achieve noticeable results with time.
Elevate can be downloaded from the App Store and Google Play Store and includes a seven-day free trial of the paid plan. For those dedicated to improving their mental acuity, the paid plan unlocks several useful features.
When you sign up, you'll be assigned an Elevate Proficiency Quotient (EPQ). This proprietary scale increases the difficulty of each game as you continue your training.
Elevate develops a training program suited to your individual needs. The app can help you improve your reading, math, speaking, and writing skills in just a few minutes a day.
Chances are you won't get tired of the activities either. With over 35 games to challenge your mind, Elevate also tracks your progress and performance.
9. Headspace
Download Headspace on your Apple or Android smartphone and you could enjoy better sleep within a few days. The app stems from meditation trials done at Carnegie Mellon and Harvard and has been popular since 2014.
Headspace works to establish your meditation and sleep goals and manage your anxiety. It invites you to take a more mindful approach for around five minutes per day.
This app is free to download but offers several upgrades at $12.99 per month. If you know nothing about meditation, it will walk you through breathing techniques so you can sleep better and improve your brain function over time.
10. Imprint
Formerly Lucid, Imprint is free to download from the App Store and Google Play Store. Monthly subscriptions start at $15.99 per month.
This brain-friendly app is great for improving your reading and comprehension. Visual guides help you understand complex topics such as history, philosophy, and the stock market.
Imprint will also tailor its suggestions to your interests. Working with Imprint on a long-term basis can also help you improve your reading speed.
11. Lumosity
This app has over 60 million subscribers and features 60+ games you can play to increase your:
Problem-solving skills
Memory
Processing speed
Attention span
Mental flexibility
This FitBrains alternative does cost you $11.99, but the fee saves you from having to find free alternatives for more games than you can play in a single day. The good news is that each game helps you make exercising your brain part of a daily routine.
Lumosity also offers reports on your progress and personalized suggestions on what you can work on next. Download Lumosity on the App Store and the Google Play Store today.
12. Mahjong
Matching tiles makes any match-three game popular, but nothing beats the classic Mahjong board. Apple and Android smartphone users can play this game on their phones and improve their brain function at the same time.
Mahjong, as you might imagine, is popular in Asia. This game is played with a set of 144 tiles that incorporate Chinese characters, all of which you must match to clear the board.
Younger children who play Mahjong can improve their memory and math skills as well as their social skills. Adults with dementia can also improve their cognitive function with this popular game.
13. Monopoly
You don't have to spend hours at a time playing Monopoly to get smart, whether you download the app to your Android or Apple phone or break out the old board game. According to Philip Orbanes, Monopoly can teach you how to:
Negotiate
Manage money
Practically use math
Diversify
If you can rope your children into playing Monopoly with you, they can share these benefits as well. Make it a family affair and your kids could thank you a few years down the road.
14. Peak
Game apps that make you smarter can be more fun than they are a chore and still give you plenty of mental benefits. Take Peak, an app you can download from the App Store and Google Play Store for free.
This game holds over 40 games you can play to challenge the skills that matter to you most of all. Peak will test your mental agility, focus, problem-solving, and memory.
Similar to Lumosity, Peak consists of short workouts designed to easily fit into a few minutes of your life. You can also track your progress and find suggestions on how you can improve.
Peak does have an AI-based "Coach" that keeps you motivated. If you're looking for a brain-training regimen, check out Peak.
15. ReliefLink
This particular iPhone app is invaluable for suicide prevention and learning better coping mechanisms. ReliefLink can also help you live in the moment and relax.
However, ReliefLink should not be used in place of seeking professional mental health experts. It's merely a tool that helps you while you find a therapist near you that can address your needs.
16. Scrabble GO
Playing Scrabble GO on your iPhone or Android smartphone doesn't have as many benefits as playing the real game in person. However, you can still benefit from downloading this app and working with letter tiles to score the most points.
A study compared new and experienced Scrabble players. Experienced players were able to more quickly identify words in a vertical pattern and had better word recognition.
If you're someone who struggles with words, Scrabble GO might help you conquer this issue. It's also great brain food.
17. TED
TED and its many subsidiary apps are available for Android and Apple devices. The app includes several infamous talks in over 100 languages.
Each talk can be up to 18 minutes on topics that range from self-help to science. The app is easy to navigate and lets you explore the world, one TED Talk at a time.
18. Tetris
Who doesn't love a game of Tetris? Find the app on the Google Play Store and the App Store and download it to start playing this timeless addictive game.
Studies have shown that girls aged 12 to 15 can improve their brain activity after playing for one to two hours per week for three months. For about 10 minutes a day, that's quite a bit of progress.
Experts found that during and after you play Tetris, your mind increases its activity. Tetris can even help you fight cravings or the addicting habit you've been trying to break.
19. Word of the Day
Free to download for both Apple and Android devices, Word of the Day helps you improve your vocabulary with a new word each day. You can enjoy the free version of the app for as long as you like, but the paid plan starts at $9.99 per year.
The average vocabulary of most adults is anywhere from 20,000 to 35,000 words. With Word of the Day, you can fight the decline or plateau of that vocabulary by adding to it daily.
Subscribe to Word of the Day to receive a daily vocabulary word you can practice using. The app even gives you examples and helps you learn how to pronounce the word properly.
FAQs
What game apps make you smarter?
Gaming apps that make you smarter include Tetris, Super Mario Brothers, Scrabble, Monopoly, Lumosity, FitBrains, and Chess. These apps challenge your mind and force you to think harder to improve your cognitive function. 
Can mobile gaming apps increase your IQ?
Studies have shown that it is possible to increase your IQ by playing mobile gaming apps. However, it depends on what apps you play and for how long. 
What are the mental benefits of playing games?
Playing games can help gamers of all ages improve their cognitive function in addition to several other benefits. Each game brings with it a unique challenge that initiates brain activity to further develop critical thinking and related skills. 
Challenge Your Brain with Games
Playing new games can be an exciting experience, especially if you want to escape the stress of daily life. When you choose the games on our list above, you can improve your mood and your critical thinking at the same time.
We hope this article has been helpful to see how playing certain games consistently can help you become smarter. Plus, there are so many games to download that you're sure to find one that suits you.
The key to these games is consistency. The more you play, the more you can flex your new brain muscles!
Earn up to $100 today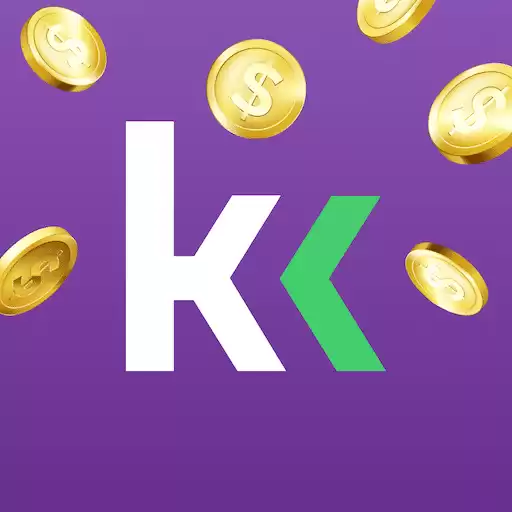 KashKick
Trusted by 2M+ users like you
This site pays you cash to play mobile games, save money, take surveys, and see offers — make $100 today. Over 2 million users agree that KashKick is a fresh and lucrative way to earn money and get paid directly to your PayPal!
SIGN UP & START EARNING NOW